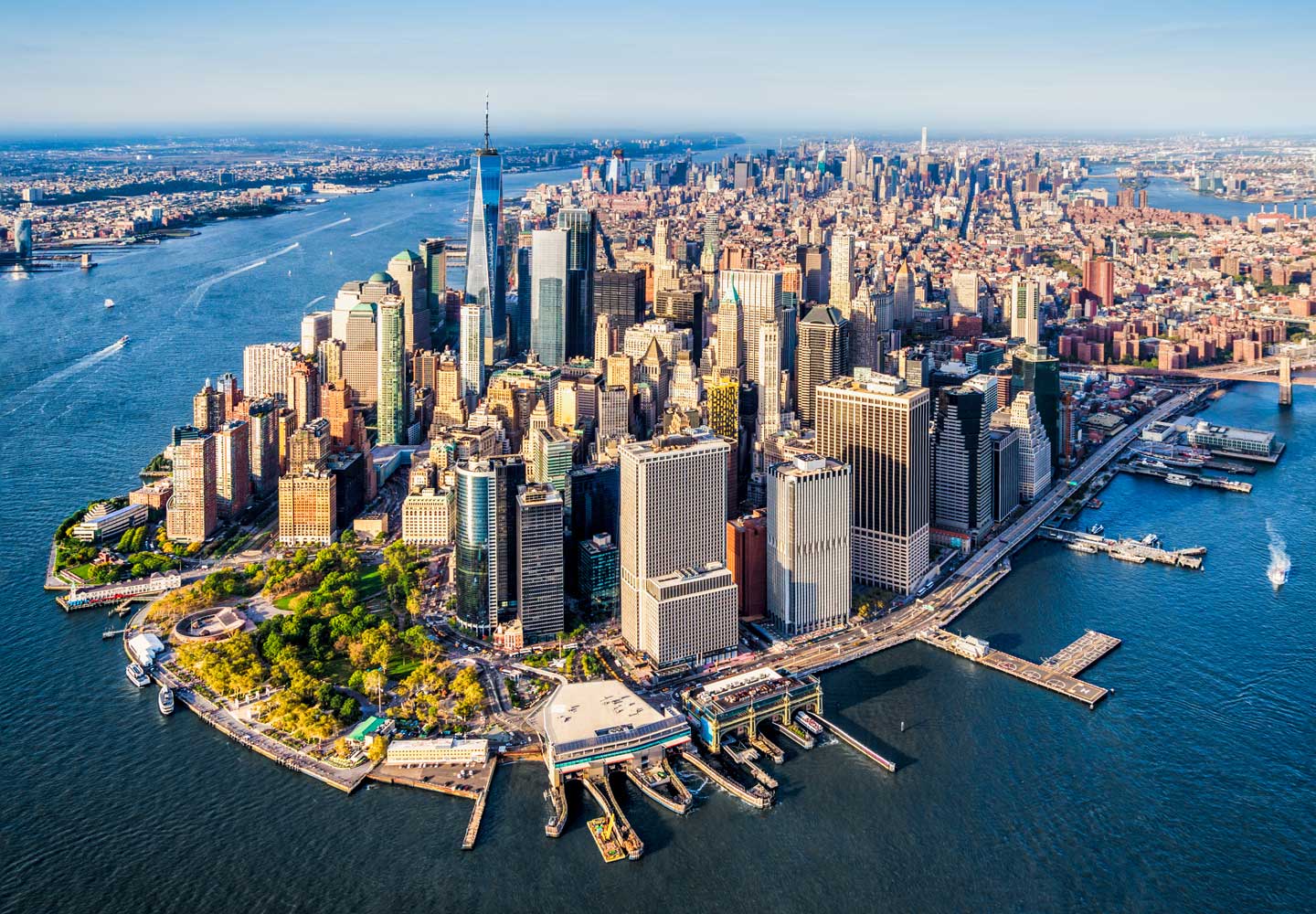 It's sure been a long time coming, but it's finally here. There are new reports that say the U.S. has lifted its travel ban on European Union member states. The U.S.'s borders have been closed to European travelers since the start of the pandemic back in March of 2020. Here's what you need to know.
U.S. Lifts Travel Ban On E.U. Member States
The Biden administration said this week that  it would revoke its travel ban on visitors from 33 countries, which was implemented to quell the spread of COVID-19. However, travelers flying to the United States will be required to be fully vaccinated against the coronavirus. The policy will take effect in early November. What's more, vaccinated travelers will also have to test negative for the virus within three days of departure. Fully vaccinated passengers will not be subject to any quarantine mandates upon their arrival.
White House Press Secretary Jen Psaki said that the pending new rules came after a review from interagency working groups and with other countries. "The older rules were not equitable in our view. They were a bit confusing. This was an effort to pursue that," she said.
What's more, the Centers for Disease Control also will require that airlines gather information from international travelers to enable contract tracing if needed. The CDC also plans to issue a contact tracing order requiring airlines to collect information from US-bound travelers, including a phone number and email address, to alert travelers of potential exposure. 
In the meantime tell us, do you have any plans for fall travel? And if so, where is your next destination? Let us know in our comments section below. Also, don't forget to come back to The Go To Family for all the latest news and updates that you need to know from the travel world right here!
Be sure to check out our vlog The Go To Family. Connect with us on Instagram, Twitter, and Pinterest !