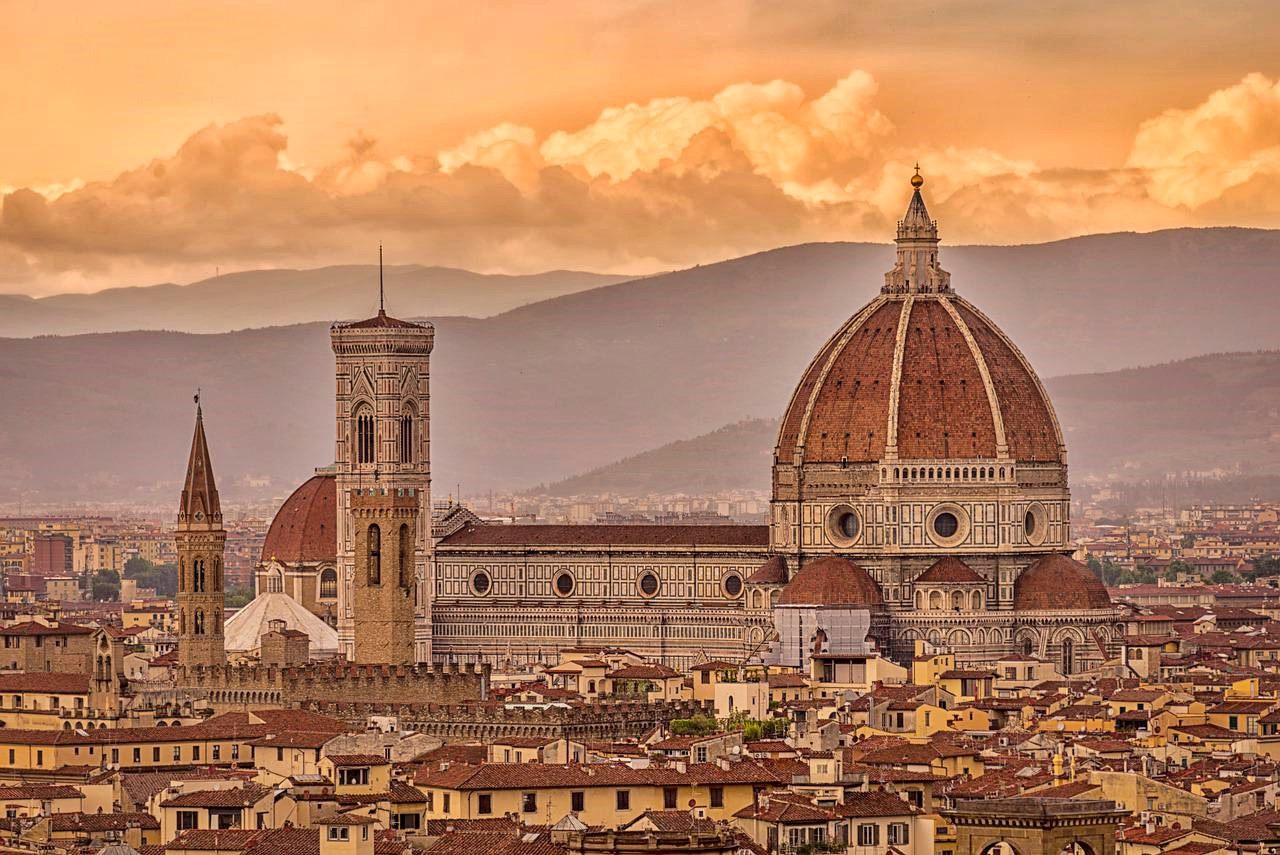 Florence is an ancient and beautiful Tuscan city and a perfect place for romantic couples and honeymooners to explore. The River Arno flows through the city with a remarkable mix of stone bridges connecting both sides of the city. Along the way, palatial mansions stand on street corners, which are often museums, housing great Italian Renaissance masterpieces. Everywhere you turn, there is beauty and history to experience. Let's have a look at three of the best ways for romantic couples to explore Florence, Italy.
1. Tour Florence in a Fiaccherai
One way for a romantic couple to explore Florence's historic center is with a traditional Florentine horse and carriage or fiaccherai. The idea of a horse and carriage dates back centuries, long before cars and buses were around. You can sit back, and relax, watching the passing parade of the city along the way.
While there aren't that many left, the best place to find a fiaccherai is the Piazza del Duomo and Piazza Signoria, where they depart daily. Meanwhile, by riding in a horse and carriage, you almost feel like royalty. Also, your trusty driver will take you down hidden alleyways where modern transport cannot go, giving you a different view of this gorgeous city. While the horse above is enjoying lunch, this means he will soon be ready to give you the tour of a lifetime.
2. Take a boat trip on the Arno aboard a renaioli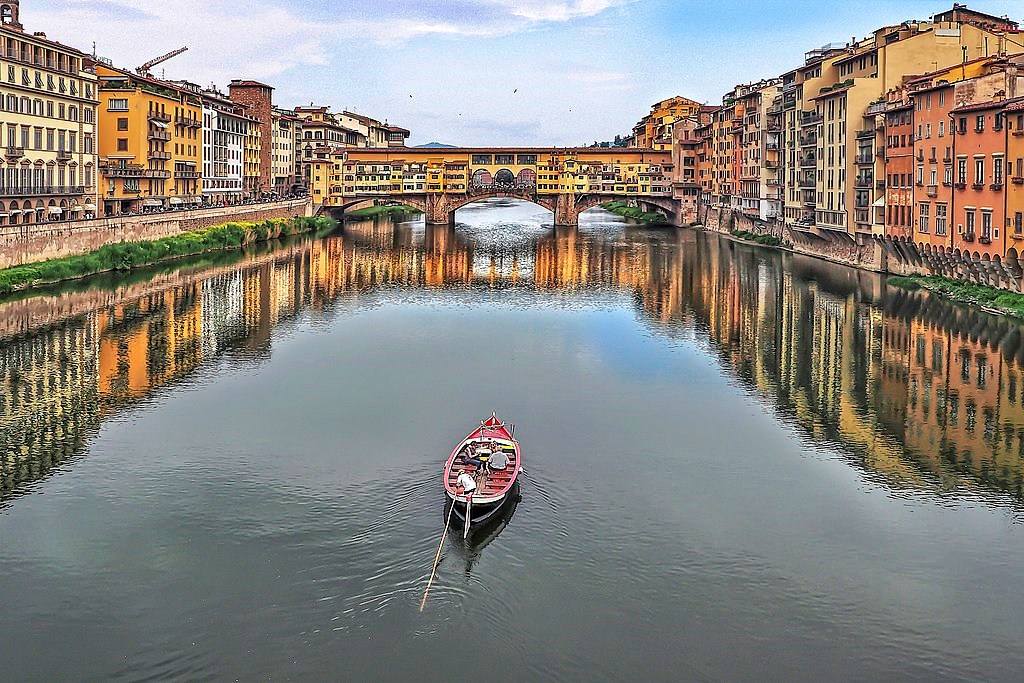 A boat trip is a great way to truly enjoy Florence, taking a tour on the River Arno through the heart of the city. Known as a renaioli, these traditional, flat-bottomed boats have cruised this great river for centuries
As with the horse and carriage, a renaioli allows you both to relax and take in the scenery from a unique angle. As you cruise along, you will pass under some of the city's ancient stone bridges, like the Ponte Vecchio and Ponte Santa Trinita. Experiencing a boat cruise on the river is usually best between May and September when departures are more frequent and the weather is at its best. Incidentally, for those couples with more energy, there is a cycle path along the River Arno, giving yet another view of this lovely city.
3. Stroll in Florence's Boboli Gardens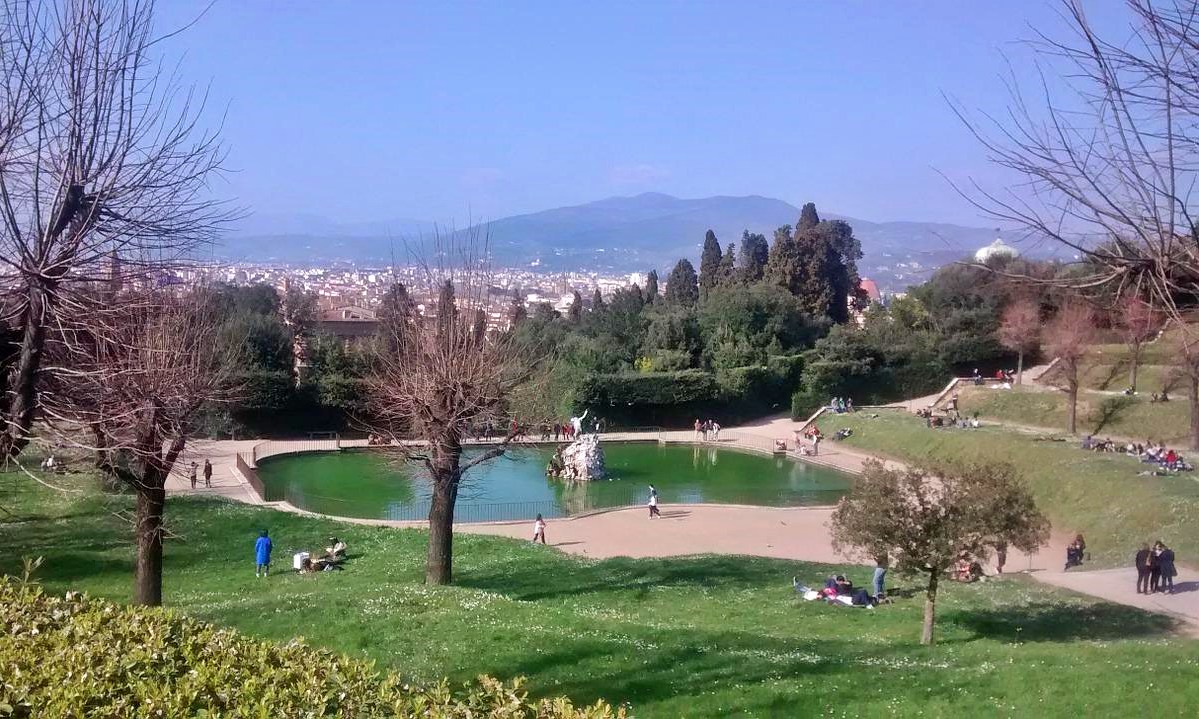 Florence's Boboli Gardens offer the ideal place to enjoy a quiet and romantic stroll through the well-manicured grounds. As you stroll, you will come upon many Renaissance sculptures and fountains. Included in the treasures you will discover is the Fountain of Neptune, sculpted by the 16th-century Italian bronze sculptor Stoldo Lorenzi.
Meanwhile, from certain spots, you can view the famous Florentine skyline from the tree-lined paths to the hillside. Also, the gardens are a must-see highlight of visits to the iconic Palazzo Pitti palace houses. As for the location, the gardens can be accessed from Piazza dei Pitti. Meanwhile, tickets are usually around €10 per person but are normally free on Sundays. Moreover, you can visit daily from 8:15 am to 6:30 pm.
Discover more of what Florence has to offer a romantic couple or honeymooners on the city's official tourism website here.
Be sure to check out our vlog The Go To Family. Connect with us on Instagram, Twitter, and Pinterest !