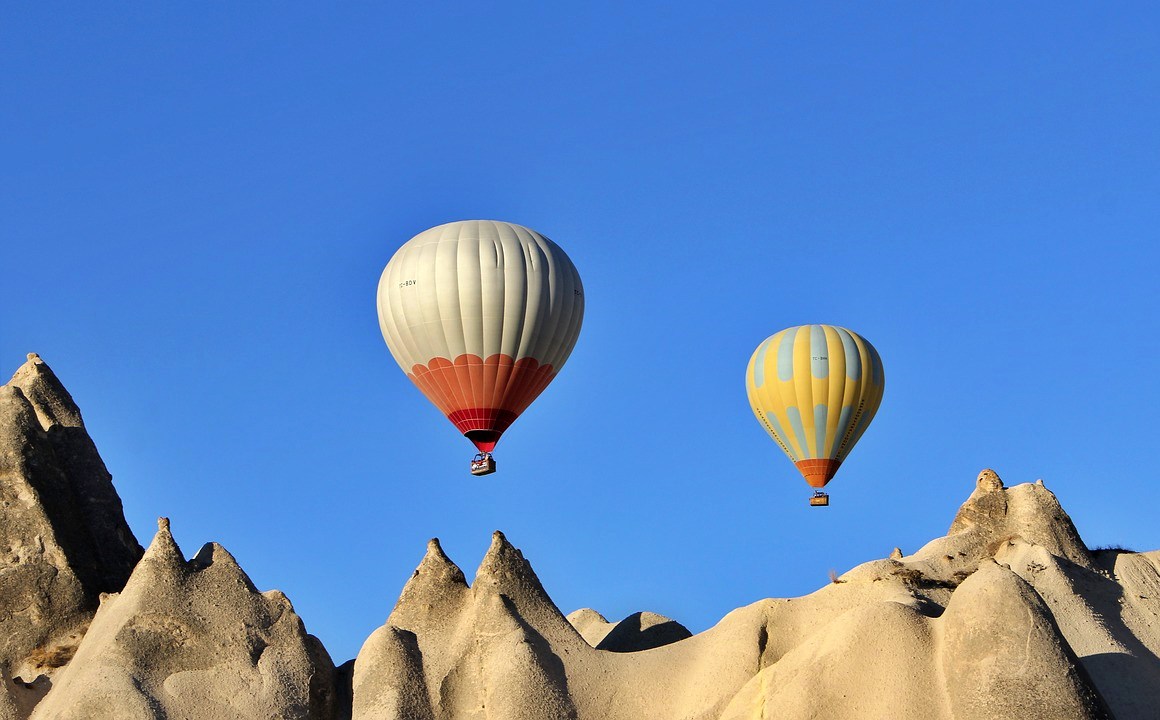 Lying on the Anatolian plains of Turkey, Cappadocia looks like it was plucked from a fantasy or science fiction movie. With its honeycombed hills full of caves and churches carved from rock, it is hard to find another place as otherworldly. Whether gazing down from a colorful hot air balloon or out hiking its trails, Cappadocia is truly a unique and beautiful destination for your next romantic getaway.
Where to stay in Cappadocia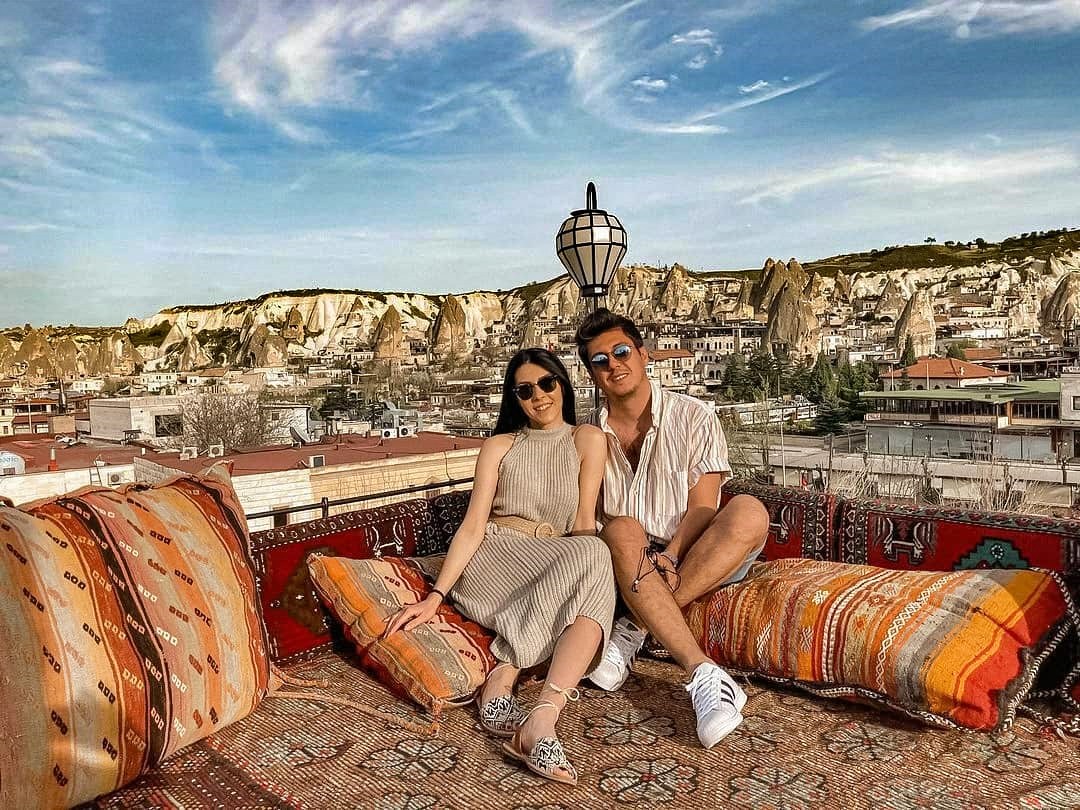 In a rugged landscape of caves and caverns, where better to stay than a genuine cave hotel? For instance, Cappadocia Caves Hotel offers 32 rooms consisting of private caves and natural stone rooms. Meanwhile, the hotel has a terrace overlooking beautiful Göreme in the heart of Cappadocia. Moreover, a cooling pool awaits you after spending the day exploring the area.
Alternatively, Aza Cave Hotel combines a series of historic cave houses into the first boutique hotel in Göreme. With its comfortable rooms, common areas and swimming pool, the hotel offers an unforgettable stay. Meanwhile, its sister hotel, Sultan Cave Suites has a rooftop terrace where guests can relax and watch the colorful hot air balloons go by.
Hot air balloon ride over Cappadocia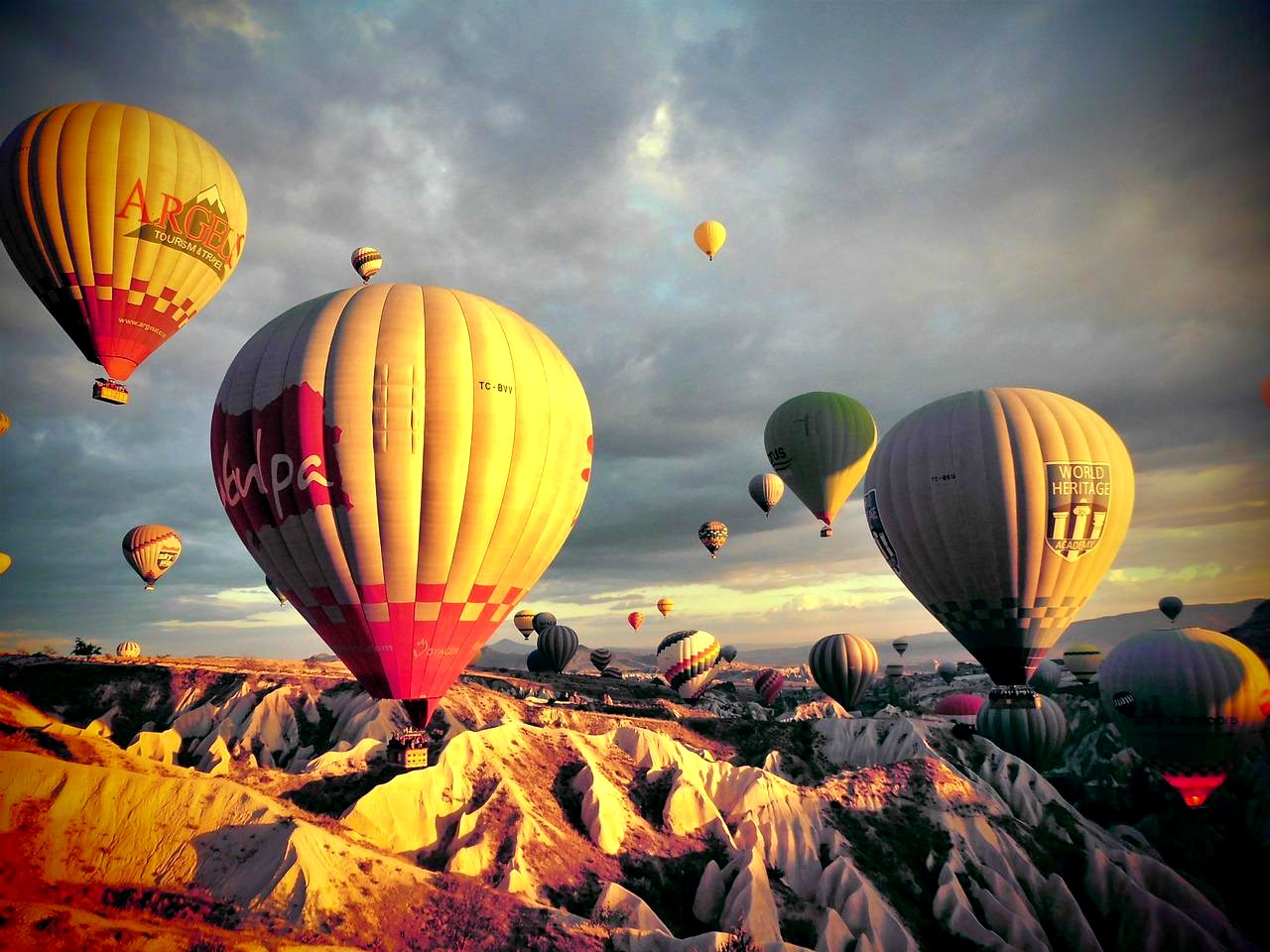 For a truly memorable and romantic experience, take a private hot air balloon ride over Cappadocia. As the sun rises, enjoy a light breakfast with champagne before taking off, then gaze at the spectacular rocky landscapes below.
Most hot air balloon rides here last three hours, floating in the sky above the fascinating landscape. Float in near silence, surrounded by other colorful balloons, or learn more about the history of the area from your guide. Gaze in wonder at the fascinating Göreme Open-Air Museum passing below you.
Visit the Göreme Open-Air Museum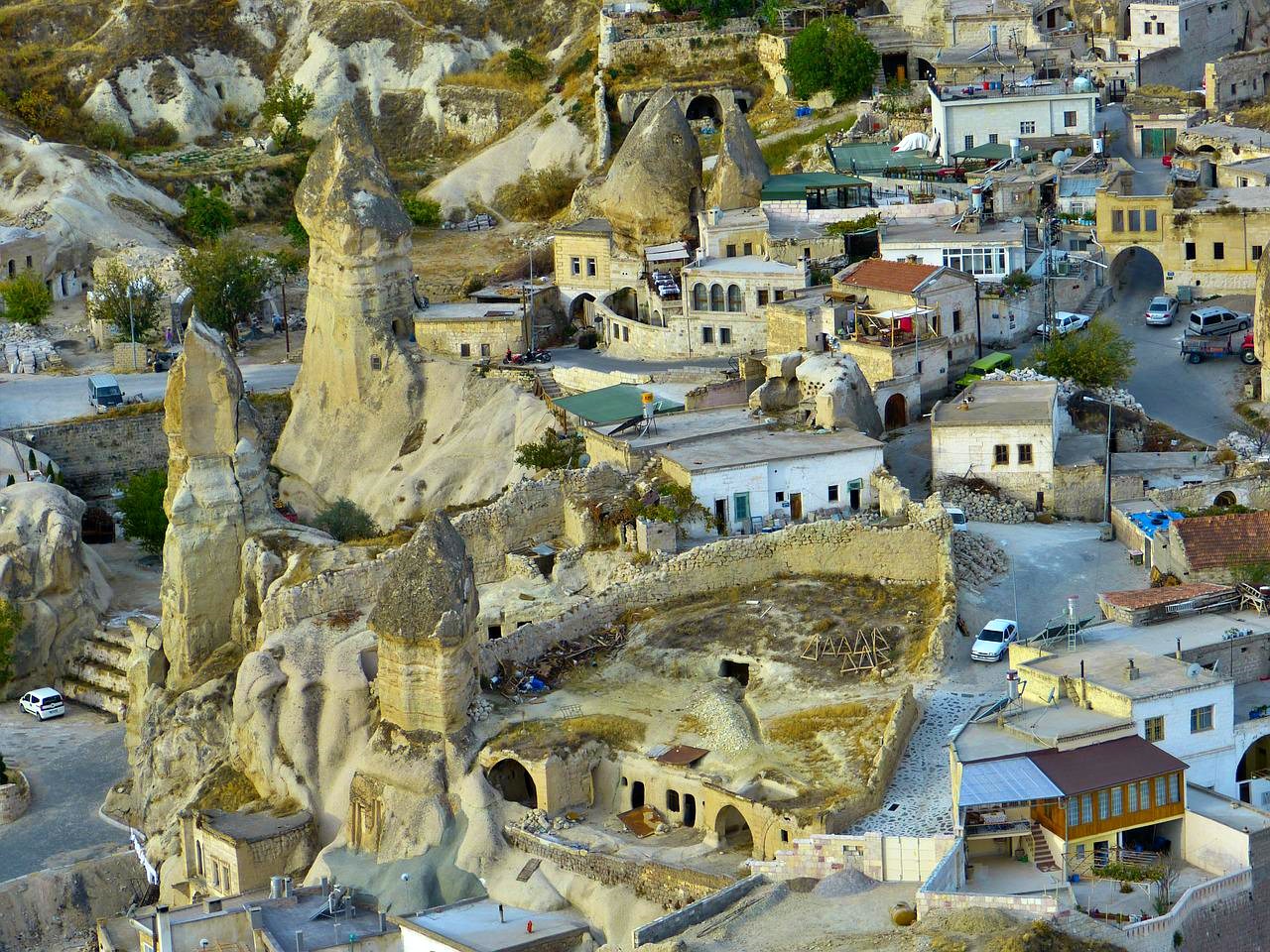 When visiting Cappadocia, one must-visit site is the Göreme Open-Air Museum. This UNESCO World Heritage Site was first thought to be a Byzantine monastic settlement. It was then believed to be a pilgrimage site from the 17th century. Meanwhile, whatever its past, this stunning cluster of monastic Byzantine artistry is definitely worth visiting. Located a short walk from the center of Göreme, a series of rock-cut churches, monasteries and chapels is a worthy sight.
Kaymaklı Underground City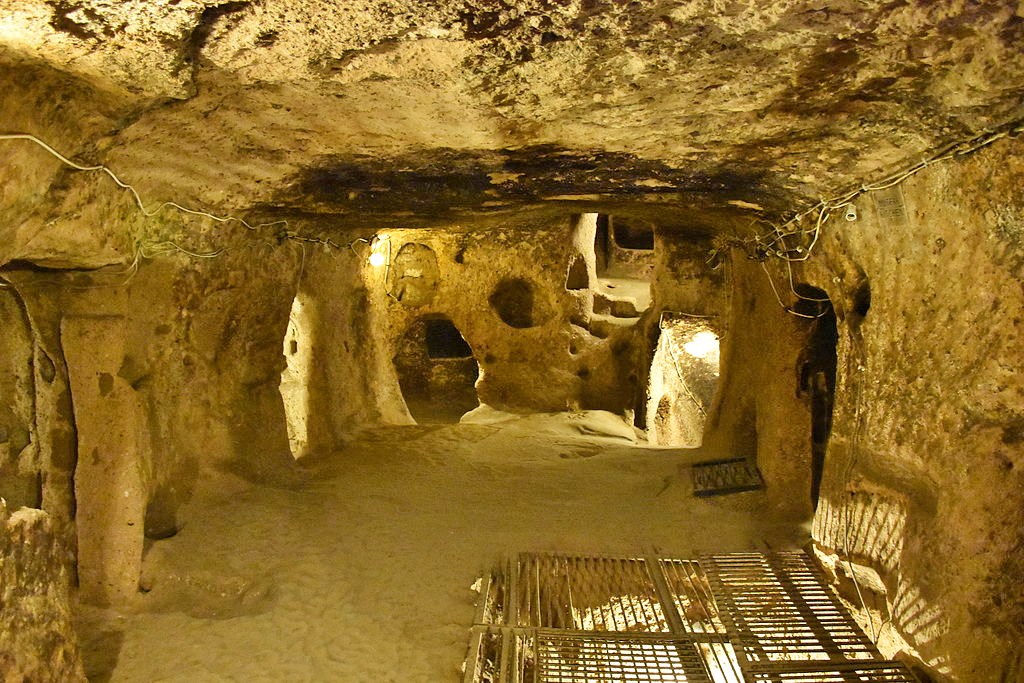 Another must-see on a trip to Cappadocia is the Kaymaklı Underground City. Here, a maze of rooms and tunnels is carved eight levels deep into the earth. While only four are open to the public, all the caverns are spacious and well lit, plus the tunnels aren't too steep.
If you can, visit the underground city when the tour groups head for lunch between 12:30 pm and 1:30 pm to experience the underground wonder in peace and quiet. Find out more about this and other underground cities in Cappadocia here. You can get an idea of the underground city from the video included below.
Experience these and many other wonders on a romantic visit to Cappadocia in Turkey.
Be sure to check out our vlog The Go To Family. Connect with us on Instagram, Twitter, and Pinterest !