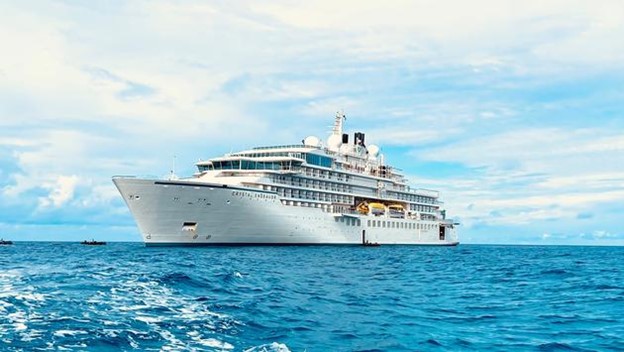 Crystal Cruises' Endeavor finally took her maiden voyage in July of this year, delayed 14 months due to the pandemic ship yard shut downs.
Now, Crystal is offering a sneak peek inside what the company's president, Jack Anderson calls "the most spacious, the most luxurious, the fastest, the most maneuverable and most stable expedition yacht that has ever been built."
First up we have been lucky enough to peek inside one of 100 guest suites, where up to two guests per cabin will rest their weary head after days exploring the far flung reaches of the planet that only expedition ships like the Endeavor, with its state of the art engineering, navigation and technology can transport them.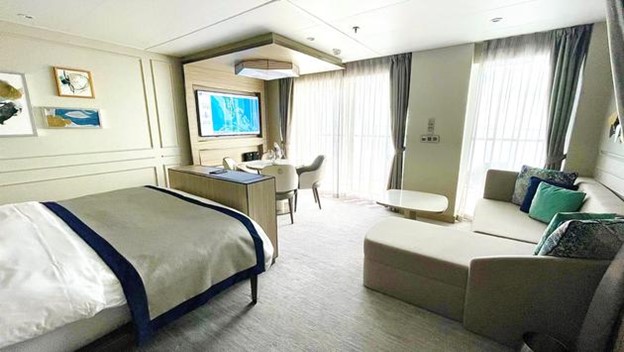 The Crystal Endeavor boasts 90 deluxe suites, eight penthouse suites, one expedition penthouse suite and one owner's suite. Each of these suites features a veranda and, most importantly, Crystal's legendary six-star butler service!
On those sea days between visiting exotic locales like Iceland's Grimsey Island in the Arctic Circle to Dakar, Senegal to the Galapagos Islands to Ushuaia at the "bottom of the world", guests will enjoy spacious indoor and outdoor areas.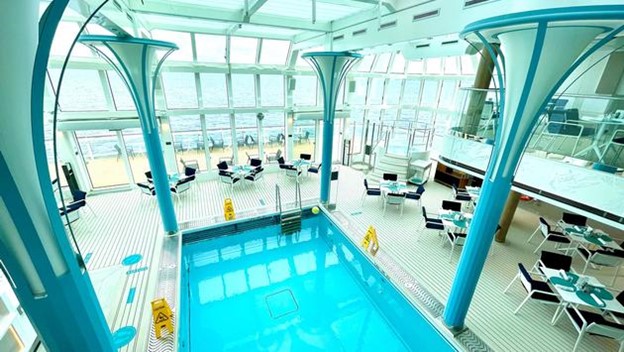 The two-story, glass-enclosed Solarium is complete with swimming pool, Jacuzzi and jaw-dropping views. Guests are encouraged to relax on the sun loungers in the Bow Viewing Area, take in the nightly entertainment and guest speakers or simply enjoy pre or post dinner cocktails in the spacious Crystal Cove or Palm Court, socialize in the Connoisseur's Club or try their luck at the only casino aboard an expedition yacht.
If looking for a quieter location, the cozy Captain's Lounge, seating 10, or the  20 seat Library, are private spots for guests to relax with good book and a cup of tea.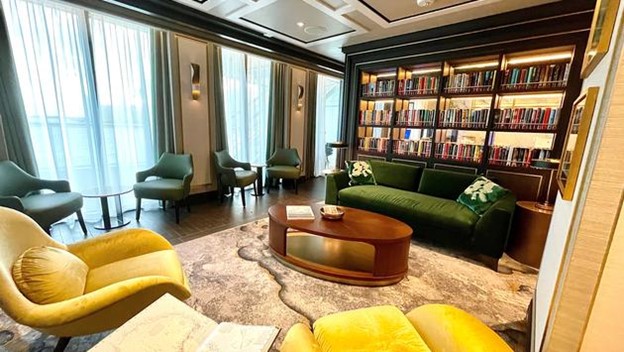 Cruisers have seemingly endless dining options with gastronomic delights fit for a king. Seatings are open, eat when hungry at Waterside, the main restaurant; Marketplace, located in the two-story solarium; The Bistro, for breakfast, lunch, snacks and most importantly, coffee; specialty Japanese restaurant Umi Uma & Sushi Bar, specialty Italian restaurant, Prego, or The Vintage Room where knowledgeable sommeliers assist with wine-pairing dinners.
Of course, room service and butlers are available all cruise long.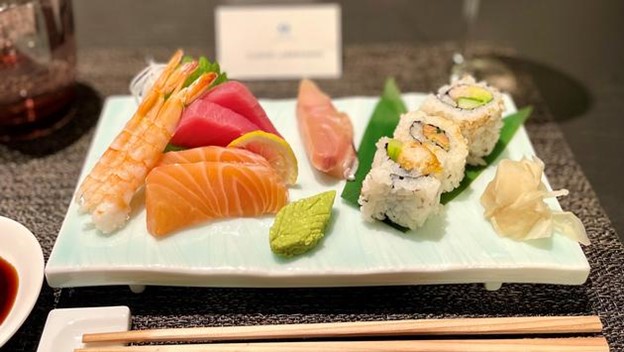 When not lapping up the luxury, guests seeking thrills will have all their needs met. The experienced expedition team on board will be on hand for guests when they want to take ocean kayaks out on the waters of the Westfjords in Patreksfjörður, Iceland or zodiacs out to Palmer Station in Antarctica or go snorkeling along the Great Barrier Reef in Australia. There is also a drone, 2 helicopters and even a submarine for guests to get their adventure on, plus a huge array of shore excursions to choose from.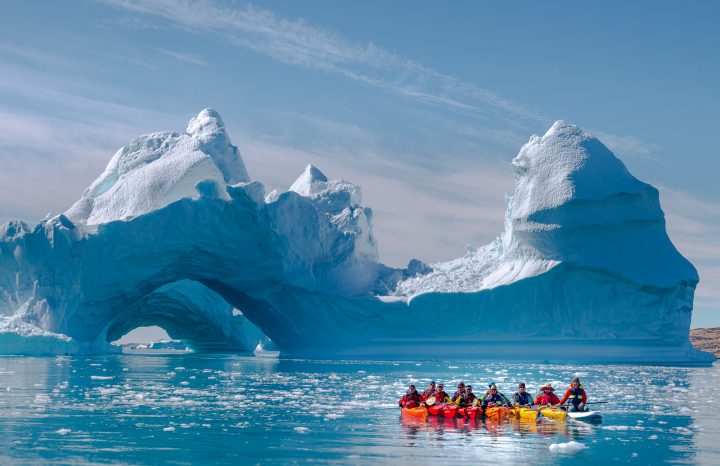 With a crew ratio of 1:1, every single need of every single guest is well taken care of. After being faced with a lack of flights, Crystal has even announced that it will offer free nonstop charter flights from Miami to Ushuaia in Argentina, along with hotel stays to create a seamless experience for cruisers who want to tick and that seventh illusive continent- Antarctica off their bucket list.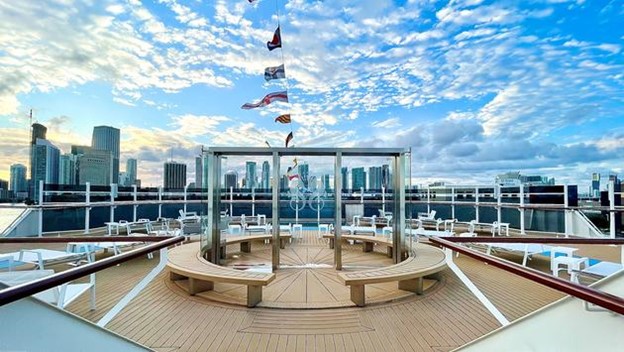 It's safe to say both luxury and expedition are interwoven aboard the beautiful Crystal Endeavor.
Be sure to check out our vlog The Go To Family. Connect with us on Instagram, Twitter, and Pinterest !