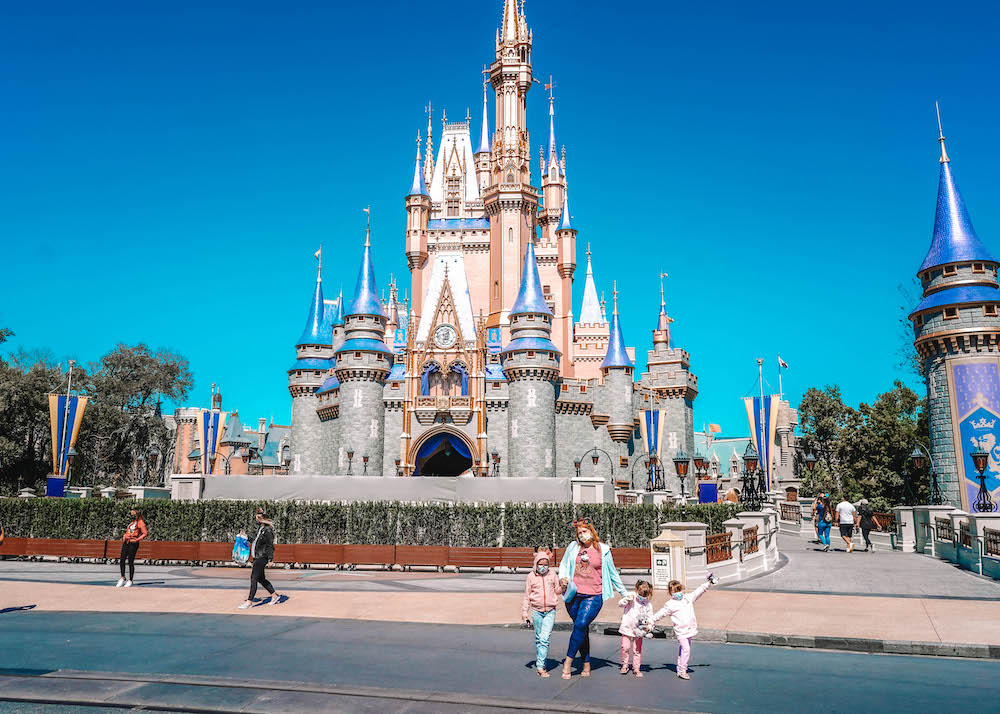 With a "Bibbidi Bobbidi Boo" the iconic Cinderella's Castle at Walt Disney World is receiving the final touches of its 50th anniversary make over.
Disney fans are watching with baited-breath to see how Cinderella's Castle will look after being blinged out with 113 enhancements and Imagineer, Zach Riddley is helping to satisfy their curiosity.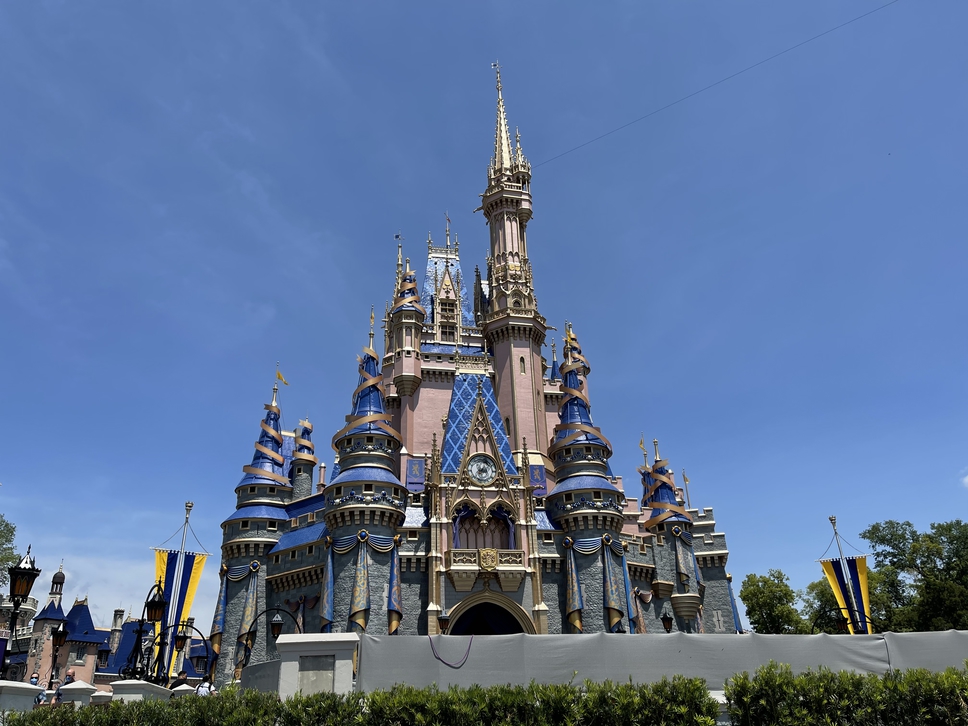 Zach who joined the Walt Disney Imagineering team in 2004 has worked on design concepts for Hong Kong Disneyland, Tokyo DisneySea, and Disney California Adventure Park. Now he is part of the team working on the Walt Disney World 50th anniversary celebrations and is sharing Cinderella's Castle's new-look turrets, and how it was all done, on his Instagram.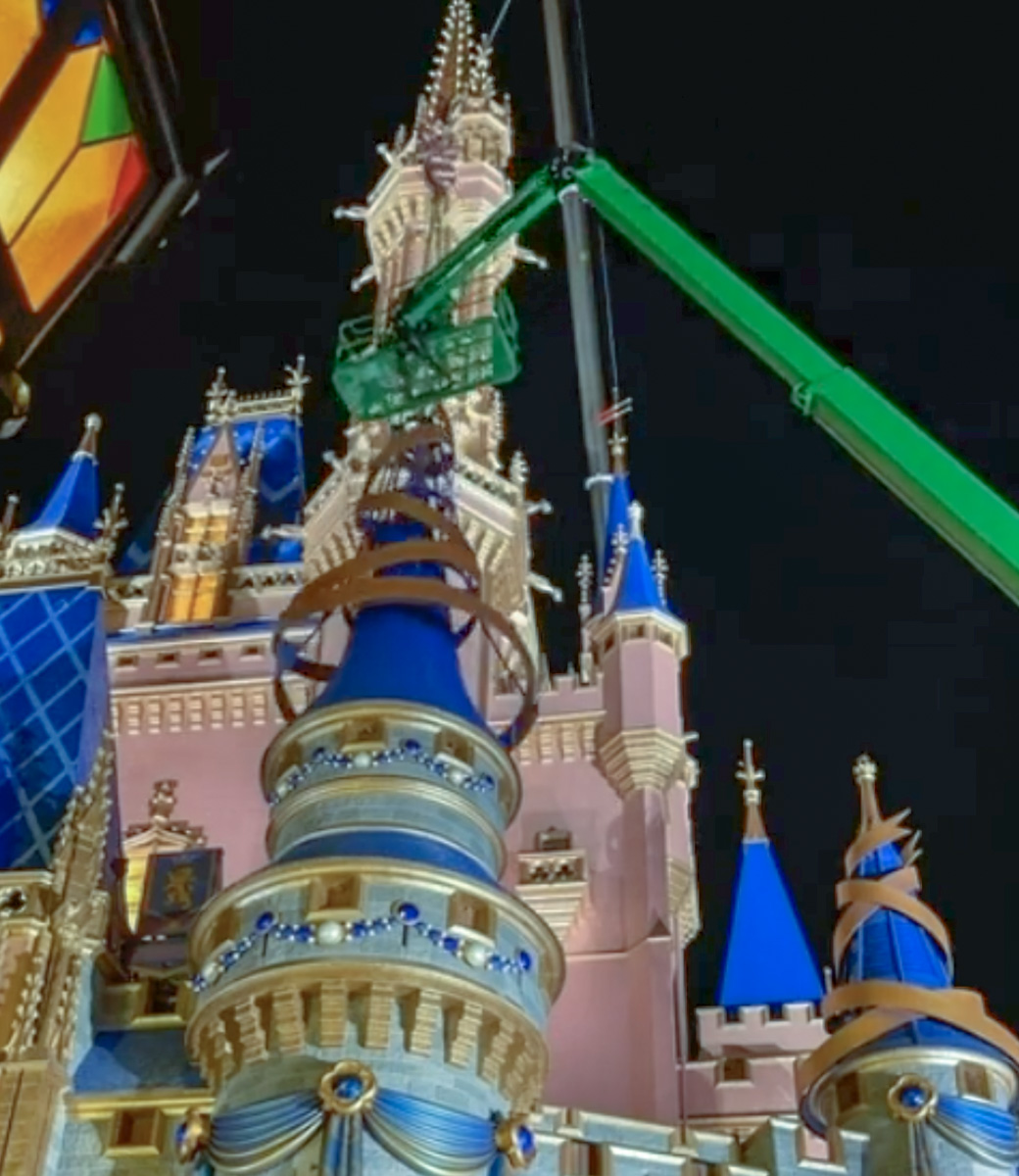 Watch the full time lapse video here.
Along with the ten turret fiber glass ribbons, the centerpiece of Magic Kingdom has also received new blue and gold drapery called jabot and swag, visually held together with gold brooches with the number 50 printed on them. A series of blue, gold and pearl jewels have been hung along the façades.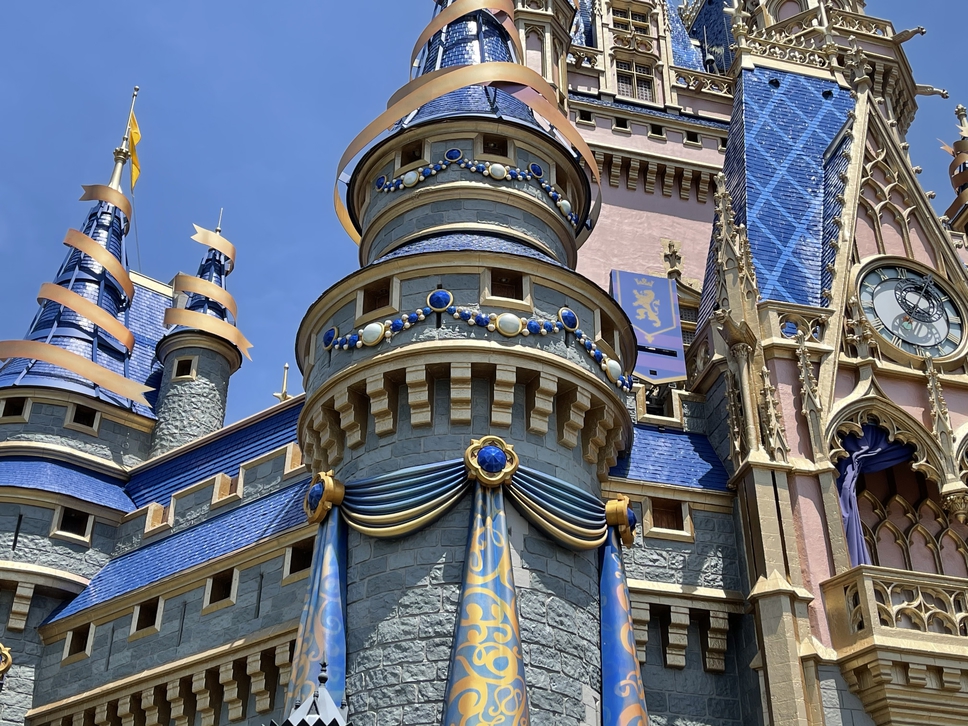 Elaine Schomburg-LaFleur, a senior project manager who has been with Disney World for 17 years is overseeing the beautification project, underway since March, 2021. One of the most difficult parts of the makeover, other than battling the wild storms of early April, is trying to be as discreet as possible.
"Our big thing was to try to plan this so guests will have wonderful photos," Schomburg-LaFleur said. "We want to be part of the magic but not ruin the magic."
The final touch to still go on to Cinderella's Castle is a large medallion that goes above the castle's balcony.
The Imagineering team has been coy so far as to when they expect this final flourish, but if you simply can't wat to see how that will look, check out the concept art.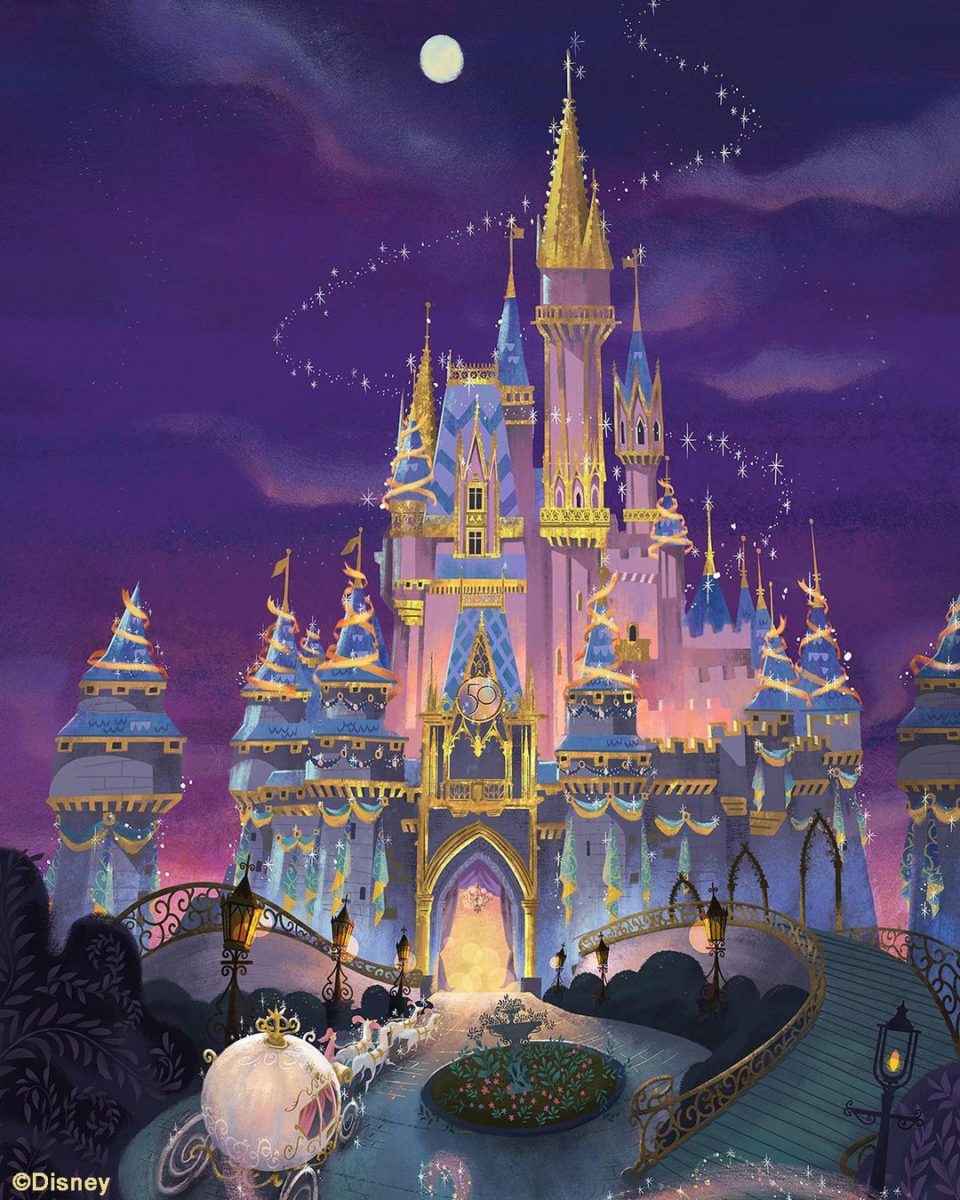 Disney World's 50th anniversary festivities, touted as  "the world's most magical celebration" begins October 1, 2021 and will last for 18 months.
Be sure to check out our vlog The Go To Family. Connect with us on Instagram, Twitter, and Pinterest !