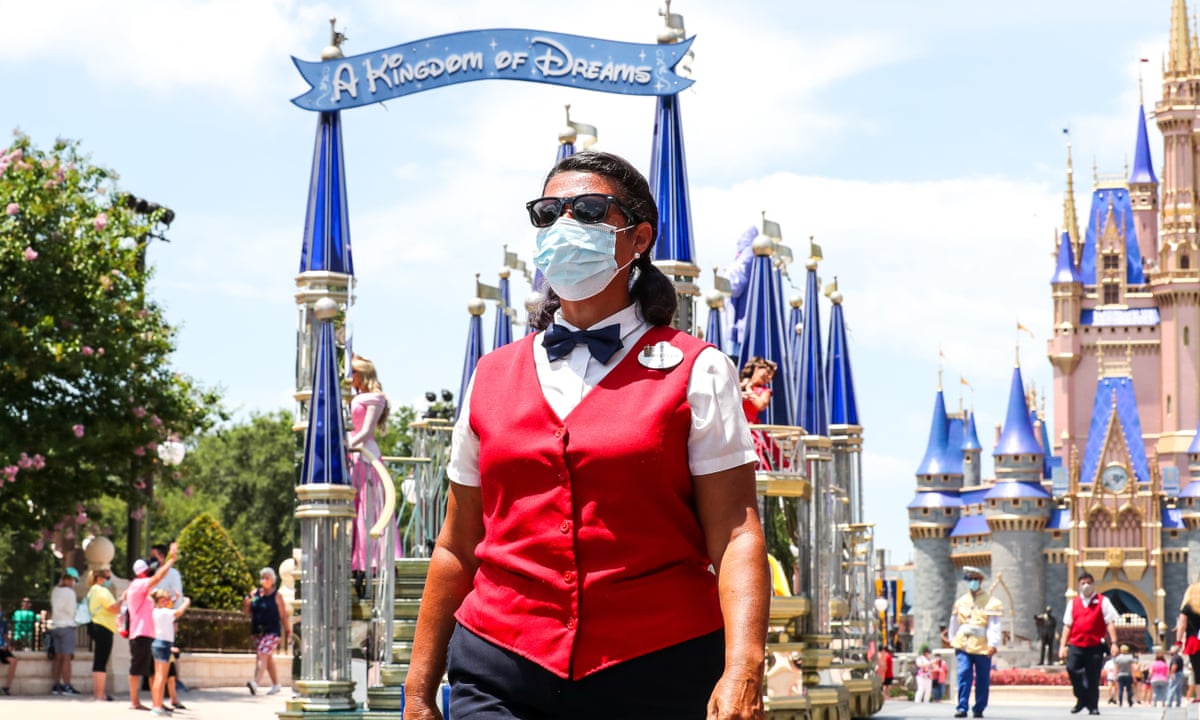 There's a chance that when you land at Orlando International Airport this summer, you might also be landing with a smile on your face. That's because there's a new report that says Orange County in Florida is looking to reduce some of its Covid-19 restrictions, including easing its mask mandate. With that said though, that doesn't mean you can go maskless everywhere in Central Florida. Here's what you need to know.
Orlando Might Reduce Some Covid-19 Restriction, Lift Mask Mandate By End Of Summer

According to reports, Orange County Major Jerry Demmings stated that he would like to relax the county's mask mandate by this summer, seeing how there are more and more people who are getting vaccinated on a weekly basis. And while he initially wanted to ease those restrictions during the beginning of the summer, his target date has now been moved to the end of the summer because of the slight rise in Covid-19 cases and the removal of the Johnson & Johnson vaccine. However, both physical distancing guidelines and temperate checks may be lifted earlier than the mask mandate, which should make things easier on both the community and travelers this summer.
Orlando's mayor said the plan is being crafted with advice from local epidemiologists, the CDC and public health data on vaccination and infection rates.
"That doesn't mean that nobody will be requested or required to wear facial coverings," Demings said. "I think we're a few months away from that."
Mask Indoors Only?
Meanwhile, there's a report that says while masks are extremely effective indoors, they might not be as necessary while outdoors. Studies have shown that there is a link in transmission to indoor settings far more than outdoor ones, although data is limited.
Now, as far as those visiting Walt Disney World are concerned, reports have indicated that the theme parks will require guests to keep their masks on at all times until at least the end of the year. The only exception to the rule is when guests are eating or drinking. They can also lift their masks down while taking a photo.
As of press time, about 24 states have statewide mask mandates that generally require people to wear masks outside when they're not able to stay at least 6 feet apart. 
Check out Disney Vlogs
Be sure to check out our vlog The Go To Family. Connect with us on Instagram, Twitter, and Pinterest !