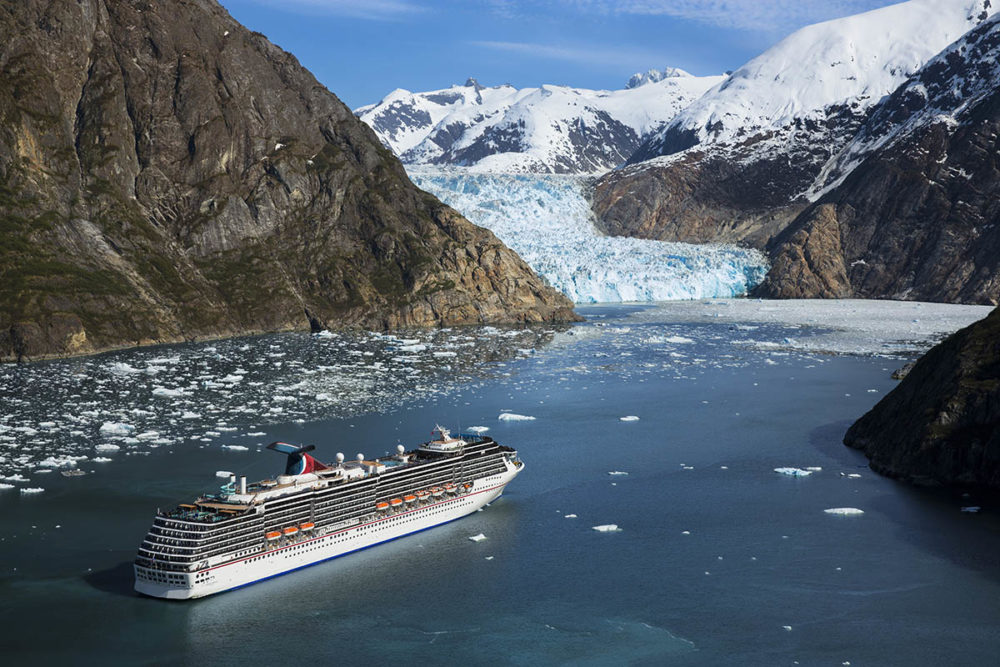 You asked for it and it's here. Carnival Corp. has announced that it will return to Alaska for all new cruises this summer. The cruising industry was forced to come to a halt back in March of 2020 because of the ongoing pandemic that has been the coronavirus but thankfully things are slowly but surely coming back to the way things were before. Here's what you need to know.
Carnival Is Bringing Back Cruises To Alaska This Summer
According to reports, Carnival said that three of its brands will resume their routes from Seattle to Alaska beginning in June. They include Princess Cruises, Holland American Line and Carnival Cruise Line. This, of course, is music to the ears of cruise fans who have been itching to get back on a cruise ship sever since they became fully vaccinated from Covid-19.
"We are excited to once again serve our guests from the U.S., and we express our deep gratitude to all national, state and local officials who have worked collaboratively with us, the CDC and our entire industry to make this possible," said Carnival Corp. CEO Arnold Donald. "It is great news for cruising, for travelers ready to again explore the world, and for all the communities in Alaska that depend on cruising and have suffered great hardships over the past year."
While the itinerates haven't been improved just yet, preparations for their return to the seas is already underway.
"Our highest responsibility and top priority are always compliance, environmental protection, and the health, safety and well-being of our guests, the people in the communities we touch and serve, and our shipboard and shoreside personnel," Donald said. "As we continue to work with the CDC on requirements for sailing in the U.S., we remain committed to returning to service in a way that serves the best interest of public health and provides our guests with a great cruise vacation at an exceptional value."
It's also been noted that the cruises are available to guests who have had their final dose of an approved Covid-19 vaccine at least 14 days before the cruise begins and proof of vaccination. Also, crew vaccinations will be in accordance with CDC guidelines.
Tell us, how you do feel about this? Are you planning any trips this summer? If so, will you be staying close to home, going on a cruise, or traveling internationally for the first time in a year? Drop us a line with your thoughts in our comments section below. Also, don't forget to come back to The Go Family for all the latest updates on Covid-19 related travel news right here.
Be sure to check out our vlog The Go To Family. Connect with us on Instagram, Twitter, and Pinterest !