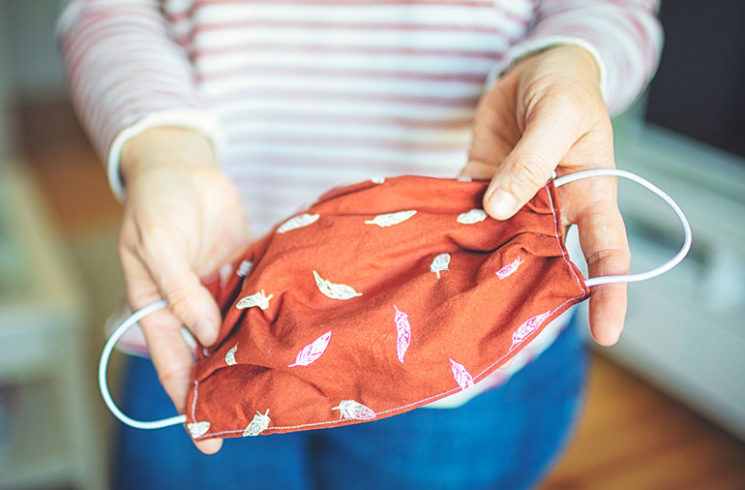 Could this signal the beginning to the end of the ongoing pandemic that we have all known as Covid-19? All the signs point to yes as the CDC has just announced that those people who are fully vaccinated no longer have to wear a mask, both indoors and outdoors. Of course, there are some things you still need to know, especially when it comes to traveling. Keep reading!
CDC Says Fully Vaccinated People Don't Need Masks: Here's What You Need To Know For Travel
Vaccinated Americans can now go without masks in most places, so says the Centers for Disease Control and Prevention. Those who have gotten their Covid-19 shots can safely stop wearing masks in most places.
"We have all longed for this moment — when we can get back to some sense of normalcy," said Dr. Rochelle Walensky, the director of the CDC.
Dr. Walensky announced the new guidance on Thursday afternoon at a White House briefing. By easing the restrictions on masks, the Biden administration is hoping to get more people vaccinated against the virus.
"Anyone who is fully vaccinated can participate in indoor and outdoor activities – large or small — without wearing a mask or physically distancing," Walensky said. "If you are fully vaccinated, you can start doing the things that you had stopped doing because of the pandemic."
With that said though, masks will still be required in health-care settings, at businesses that require them or on an airplane. In addition, people with compromised immune systems should speak with their doctor before giving up their masks. So yes, you will still need your mask at airports or when you visit your doctor this summer.
"This is an exciting and powerful moment, it could only happen because of the work of so many who made sure we have the rapid administration of three safe and effective vaccines," Walensky added.
President Joe Biden also said that with more and more people getting vaccinated, this means that the country can get back to pre-pandemic times before the 4th of July.
How do you feel about this? Tell us, are you planning any trips for this summer? And if so, will you be traveling abroad or do you plan on staying close to home? Let us know in our comments section below. vAlso, don't forget to check back right here for all the latest news and updates on Covid-19 related travel news. We've got you covered!
Be sure to check out our vlog The Go To Family. Connect with us on Instagram, Twitter, and Pinterest !