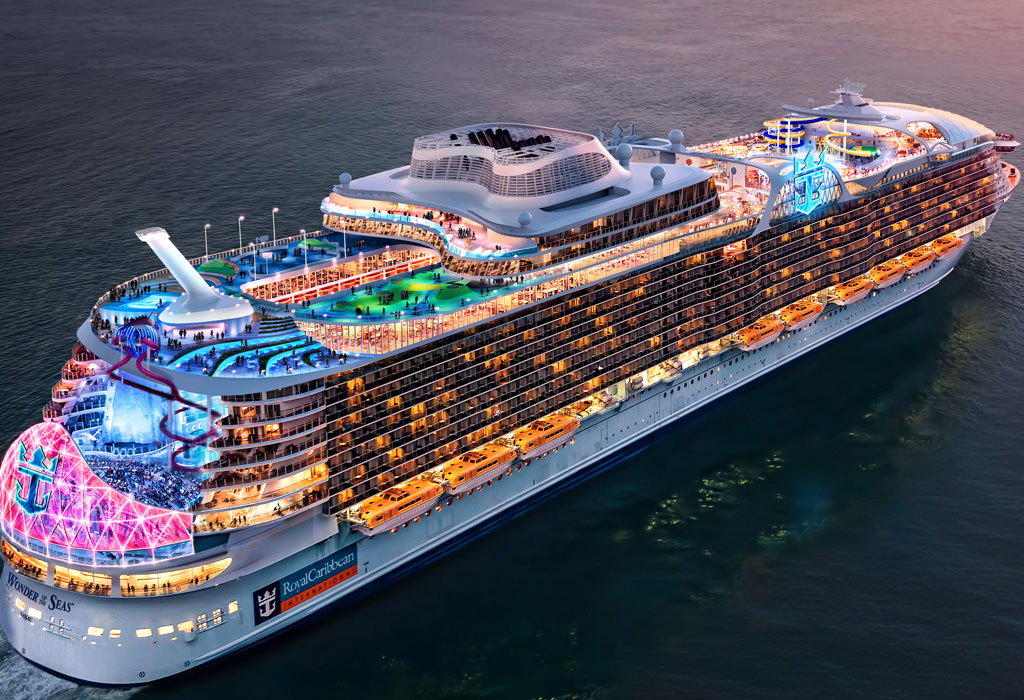 Do you hear that sound? It's the sound of the very first post-Covid-19 lockdown ship getting ready to sail the high seas. Royal Caribbean just announced that they have submitted their plan for test cruises to the CDC and also announced that they expect all of their passengers to be vaccinated. Here's what you need to know.
Royal Caribbean Submit Test Cruises, Says All Passengers Must Be Vaccinated
Slowly but surely the cruise line is opening its up again with the hopes of putting passengers back on ships and ships back in the water as early as July. According to new reports, Royal Caribbean International has submitted its plan to conduct test cruises to the U.S. Centers for Disease Control and Prevention. They've so far secured port agreements to conduct simulated voyages.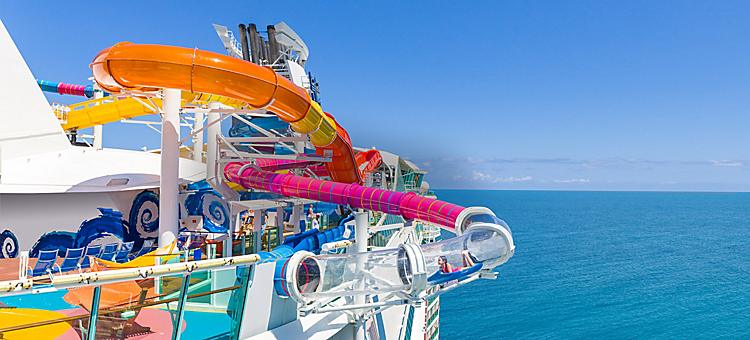 "Over the past several weeks the cruise industry has been in productive meetings with the CDC, DOT (Department of Transportation), USCG (United States Coast Guard), HHS (Health and Human Services), and other government authorities resulting in multiple updates to the CSO (Conditional Sail Order)," Royal Caribbean President and CEO Michael Bayley recently wrote in a Facebook post.

"The huge success of vaccines in the USA and many other countries and a commitment from the industry to operate with all of our crew vaccinated and the large number of vaccinated guests has created a clear pathway forward."
What's more, the company also said that they expect all of their guests this summer – and moving forward – to be fully vaccinated.
Richard Fain, chief executive of Royal Caribbean, says that he's pretty confident that travelers will be booking their next cruise sooner rather than later because of the range of new safety measures, including reduced capacity, social distancing and enhanced cleaning processes. He told the BBC that he wants travelers to feel just as comfortable walking on a board ship as they do through any Main Street, U.S.A.
"The combination of the vaccines and testing and contact tracing, all these kinds of protocols really helps us reach our objective, which is to make cruising safer than in your home community," he said.
Tell us, how you do feel about this? Are you planning any trips this summer? If so, will you be staying close to home, going on a cruise, or traveling internationally for the first time in a year? Drop us a line with your thoughts in our comments section below. Also, don't forget to come back to The Go Family for all the latest updates on Covid-19 related travel news right here.
Be sure to check out our vlog The Go To Family. Connect with us on Instagram, Twitter, and Pinterest !