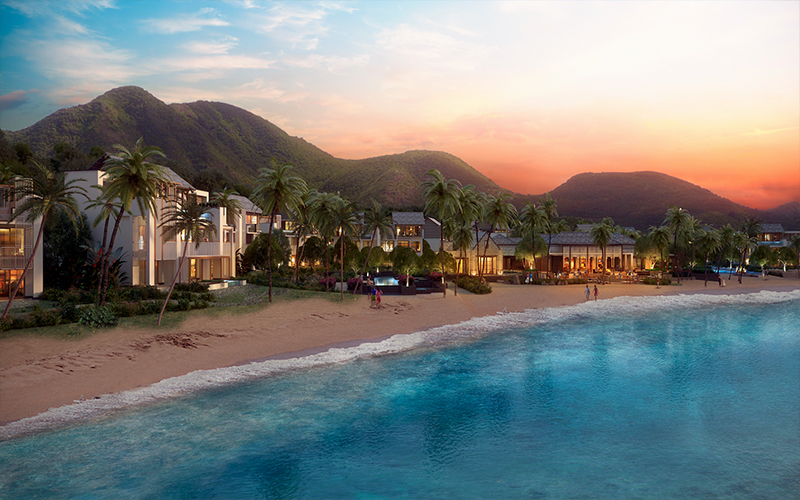 St. Kitts And Nevis knows that you want to go on vacation with your family this summer and they also want to give you a little peace of mind, too. Knowing that children under the age of 12 most likely won't be vaccinated until the end of the year, the Caribbean Isle announced that families that have vaccinated adults can bring their children under the age of 18 with them, regardless if they are vaccinated or not. Here's what you need to know.
St. Kitts And Nevis Is Making Travel A Little Easier On Families This Summer
It's certainly been a long time since travelers stepped foot on the picture-perfect Caribbean isle, with its turquoise waters, endless sandy beaches and fun in the sun. Well, mom and dad don't have to worry about leaving the kids at home (with a trusted guardian, no less) as they can book their trip to St. Kitts and Nevis, beginning May 29th.
With that said though, travelers to the island nation that are over the age of 18 still need to show proof that they are fully vaccinated. At least two weeks need to pass  since their second dose of either the Pfizer/BioNTech, Moderna, or Oxford AstraZeneca vaccines, or at least two weeks after their single dose of the Johnson + Johnson vaccine. This rule applies to all travelers who are not citizens or residents of St. Kitts and Nevis.
Before your trip though, you'll need to fill out a Travel Authorization Form along with a copy of your vaccination certificate. Then, a Chief Medical Officer of St. Kitts and Nevis will decide whether to approve the application. Upon arrival you'll also fill out a health questionnaire form and have your temperature taken.
Tell us, how you do feel about this? Are you planning any trips this summer? If so, will you be staying close to home, going on a cruise, or traveling internationally for the first time in a year?
Drop us a line with your thoughts in our comments section below. Also, don't forget to come back to The Go Family for all the latest updates on Covid-19 related travel news right here.
Be sure to check out our vlog The Go To Family. Connect with us on Instagram, Twitter, and Pinterest !