Disclaimer: Posts may contain affiliate links that help support The Go To Family website.
By now, you can surely call it a comeback. It looks like the cruise industry is coming back in full force as more and more ships are hitting the high seas, much to the delight of vaccinated cruise fans everywhere. In fact, there is a new report that says Carnival Cruise Line is adding more ships back into operations by the end of this summer. Here's what you need to know.
Carnival Cruise Line Announces More Ships Will Be In Operation By The End Of Summer
According to new reports, Carnival Cruise Line knows just how much of a demand there is for cruises, especially since the industry was forced to come to a halt back in March of 2020 because of the Covid-19 pandemic. But with more and more people getting vaccinated, more and more cruise lines are putting their ships back in the water in the hopes that the cruise industry will get the economic boost that it desperately needs right now.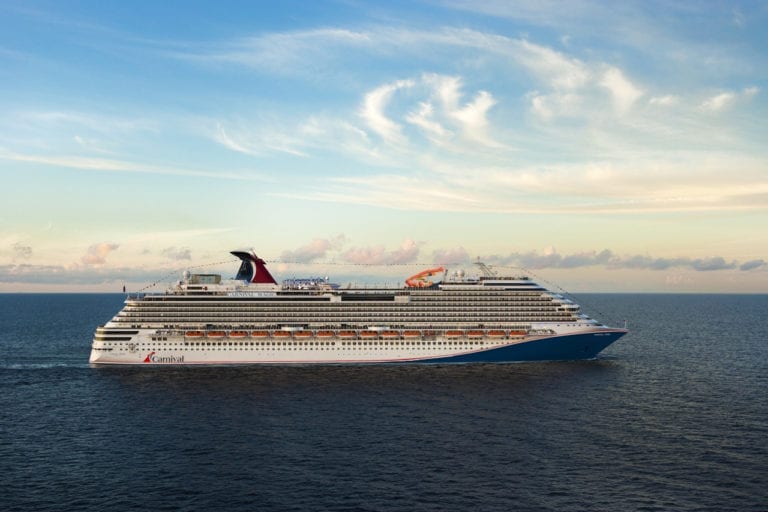 Carnival Cruise Line is certainly not wasting any of their time. Carnival Magic is set to welcome guests back on August 7, when the ship will begin sailing out of Port Canaveral. Carnival Sunrise will be back in Miami by August 14 while Carnival Panorama will resume sailings out of Long Beach, California, on August 21. Meanwhile, the highly-anticipated Mardi Gras will set sail on what they are calling pre-inaugural sailings beginning July 31.
"We are very excited to finally welcome guests on Mardi Gras," said Christine Duffy, president of Carnival Cruise Line.  "With our desire to preserve summer vacations for our Mardi Gras guests, we are going to find a later date to formally christen her so that we can operate these pre-inaugural sailings just as soon as we can. "We are excited to resume our West Coast operations and intend to sail Carnival Panorama with vaccinated guests starting August 21.  We are working with state and local officials to finalize the necessary plans." 
Tell us, how you do feel about this? Are you planning any trips this summer? If so, will you be staying close to home, going on a cruise, or traveling internationally for the first time in a year? Drop us a line with your thoughts in our comments section below. Also, don't forget to come back to The Go Family for all the latest updates on Covid-19 related travel news right here.
Be sure to check out our vlog The Go To Family. Connect with us on Instagram, Twitter, and Pinterest !