Disclaimer: Posts may contain affiliate links that help support The Go To Family website.
The return of the Escape From Gringotts pre-show is a welcome change at Universal Studios Islands of Adventure for a couple of reasons.
One of the biggest draws at Universal Studios Orlando is the Wizarding World of Harry Potter. Of course, such a magical world with amazing rides draws crowds. However, pre-pandemic, no one ever seemed to mind the queues thanks the outstanding imagery guests are surrounded with and the pre-shows, almost as fun as the rides themselves.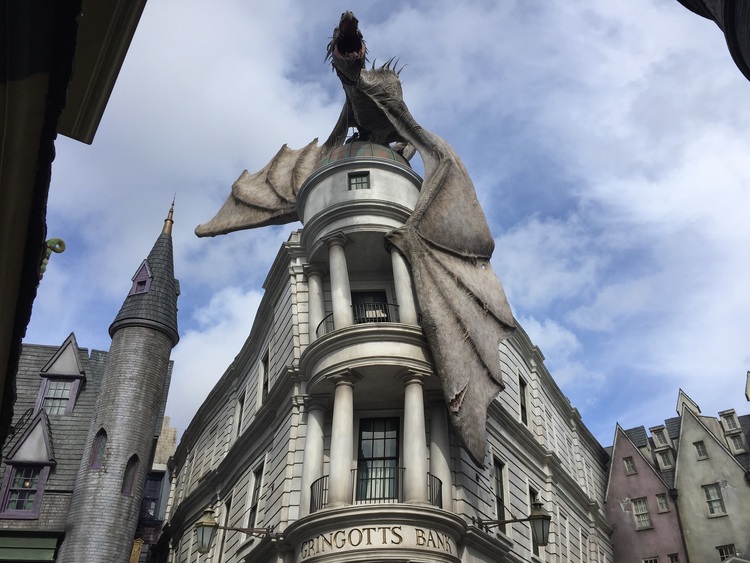 Universal and Harry Potter fans were delighted to see the Escape From Gringotts pre-show return this week, completing the immersive encounter. Guests can now experience the ride in full.
Starting with entering Gringotts Bank, complete with vaulted ceiling, gorgeous stone work and elaborate chandeliers, guests will get to see the goblins hard at work, but they are never to busy to shoot disapproving glowers at the queuing guests.
Soon guests move to a "security checkpoint" and through the Gringotts halls. Watch for the animated Daily Prophet newspapers, talking portraits and office windows where the scenario is set up by silhouetted characters.
The newly reopened pre show then introduces riders to goblin banker Blordak and Bill Weasley preparing them for an introductory tour of the underground vaults. Movie lovers will love to see these characters brought to life again, and of course the Potter-esque magic they've come to know and love.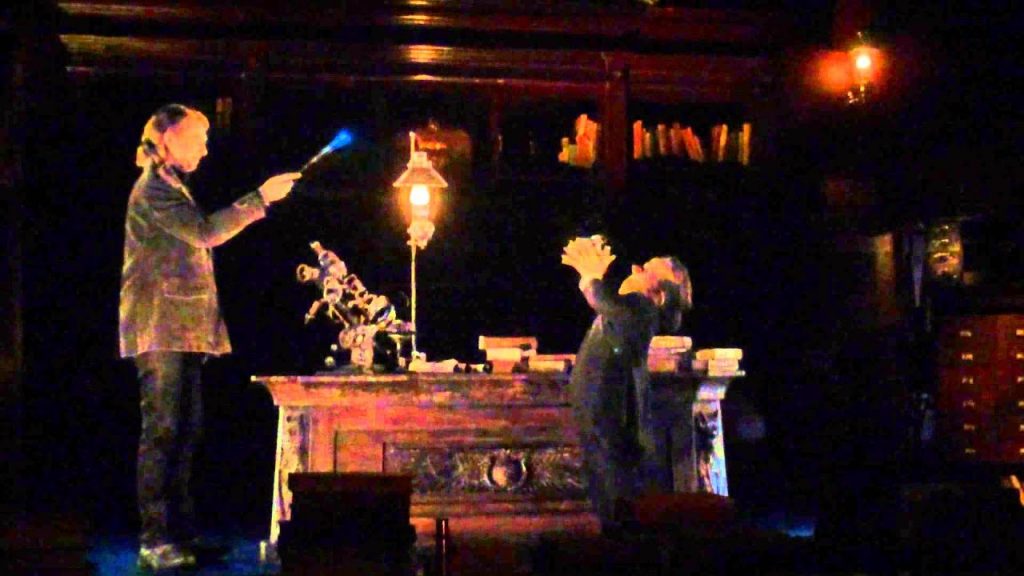 We wont give anymore away, except to say enjoy  the nine mile plunge to get to the vault caves…and this is all before the ride starts!
As imagined, the fun and immersive pre-show return, bringing back that final missing piece is truly being rejoiced by guests, but the pre shows returning are also heralding a new era of normalcy.
The pre shows were axed due to the inability to have guests physically distanced in the enclosed space(without causing the line up to extend for 4 hours).
The world is slowly but surely returning to normal, well, as normal as a Wizarding World can get!
Be sure to check out our vlog The Go To Family. Connect with us on Instagram, Twitter, and Pinterest !