Disclaimer: Posts may contain affiliate links that help support The Go To Family website.
A drained lagoon and an unused amphitheater, this is what Fantasmic has been reduced to for around 16 months now. However, with a work order filed by Walt Disney World and a permit granted to "provide labor, material and/or electrical for construction" on the Fantasmic performance island, Disney-goers are excited about what this could mean.
When performances are running, this Disney Hollywood Studios staple features around 50 live performers, massive sets, stunning effects and dazzling pyrotechnics as Mickey Mouse battles against Disney's most dastardly villains while a lightshow is painted along a giant canvas of water.
It's no wonder guests have been anxious to see the one of a kind nighttime spectacular return to the park. However, it is cautious optimism being held on to at most.
Fantasmic signs started to crop up around Hollywood Studios in April yet nothing materialized in regards to an announcement for the beloved show's return.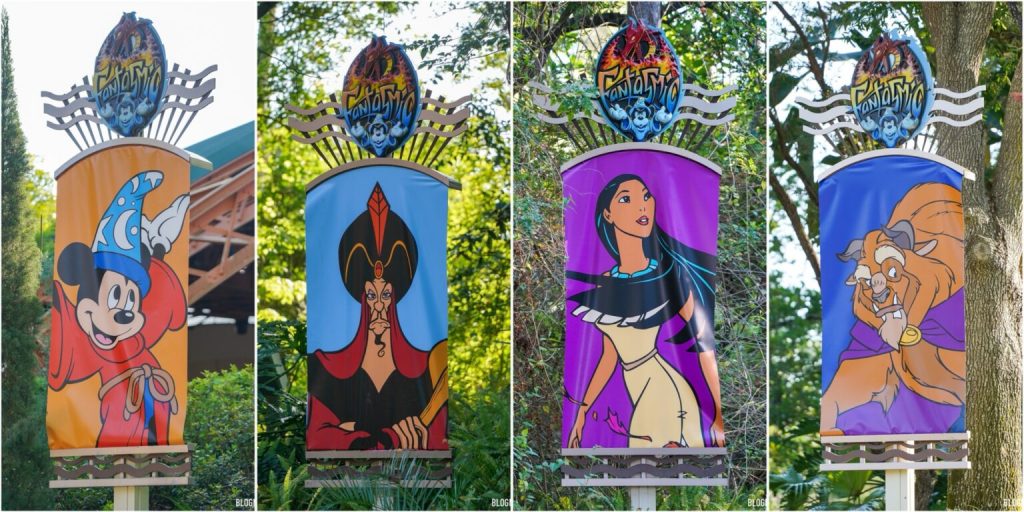 Still no statement has been made by Disney and, as yet, there has been no nighttime entertainment in the parks since the pandemic shut down. The work on Fantasmic's lagoon and island may only be only preventative maintenance. But then, it could mean the show is returning this summer. 
Rumblings of nighttime entertainment returning have been going on throughout all parks with Magic Kingdom's Happily Ever After fireworks show getting a return date of June 21 which was then quickly erased and the barges of EPCOT which fire off the pyrotechnics  for Harmonious – a "fireworks show on steroids" which will replace IllumiNations, have been seen on the World Showcase Lagoon of late, also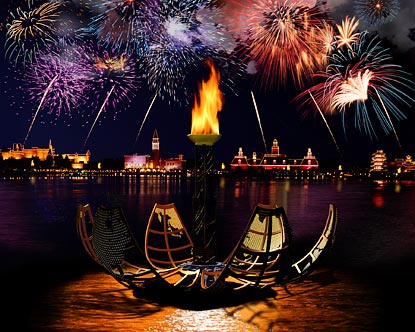 Summer time night entertainment does seem imminent, yet until official word is heard, many guests tend to believe all this current work is just  further prepping for Disney World's 50th anniversary, set to kick off on October 1.
Though the Fantasmic amphitheater is inaccessible to guests in the park, this drone shot was snapped, showing the drained lagoon and empty theatre.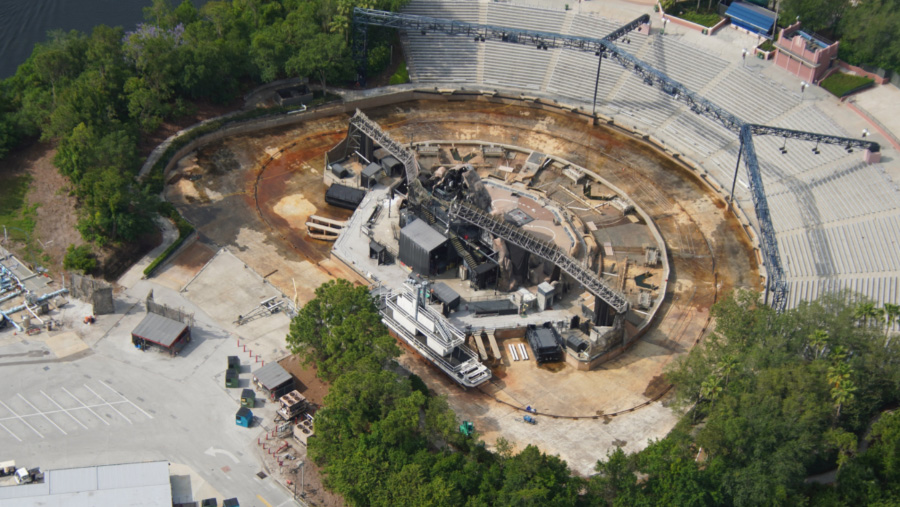 Be sure to check out our vlog The Go To Family. Connect with us on Instagram, Twitter, and Pinterest !