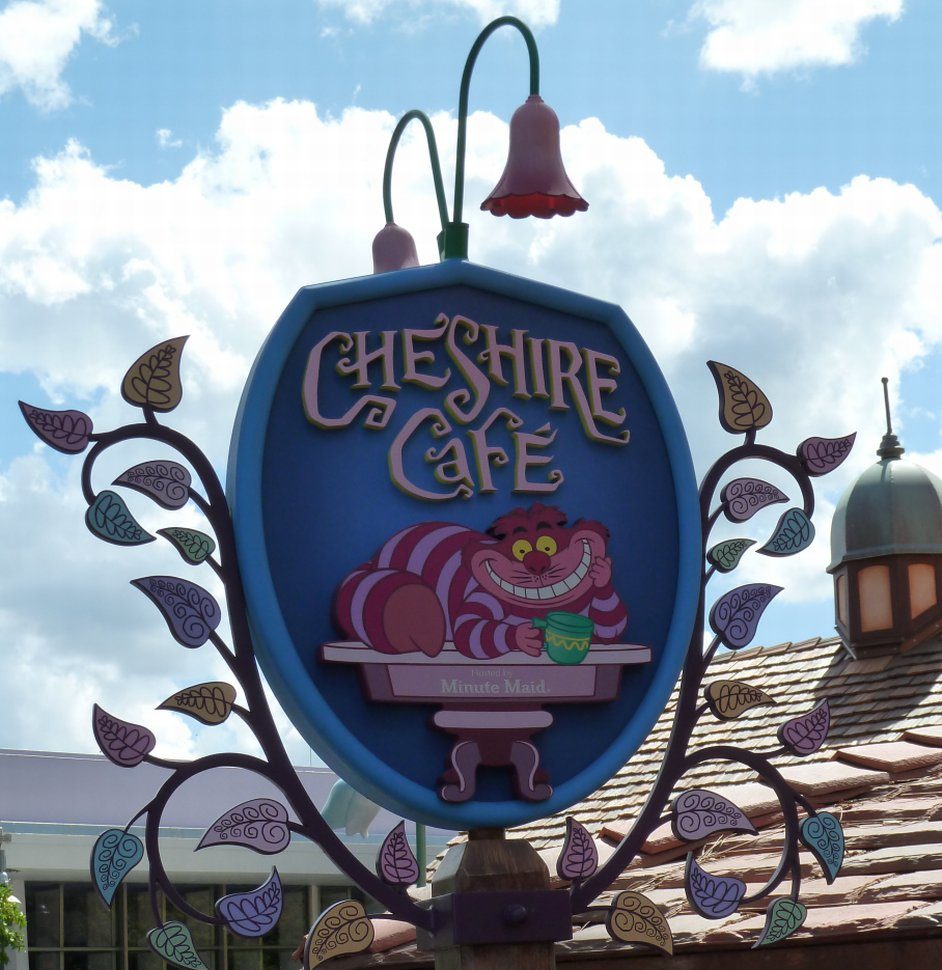 Cute as a button and full of colorful cheer, Walt Disney World's popular dessert location- Cheshire Café reopened this week inside the Magic Kingdom!
The Cheshire Café in Fantasyland is a favorite quick-service spot for sweet treats and many Disney goers like to grab their breakfast or a mid-morning coffee recharge at the quaint cottage with a shaded seating area.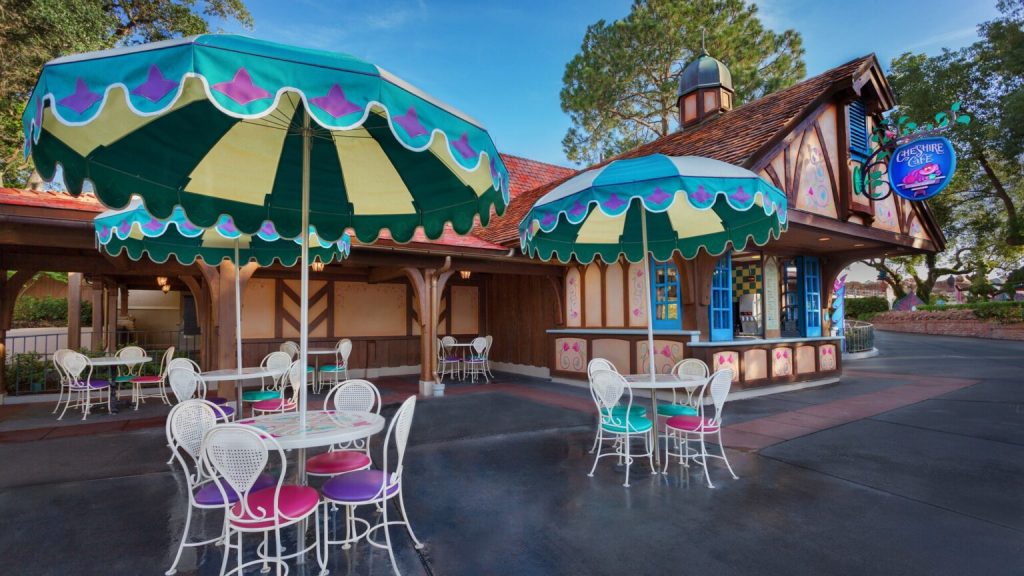 Starting Monday, July 26, Fantasyland's guests were seen lining up for their much-missed snacks, especially the renowned Cheshire Cat Tail. The croissant pastry, shaped into a tail, with iconic pink and purple frosting was welcomed back by many happy Disney foodies.
It has been more than a year since the Alice in Wonderland-themed Quick Service location has been in business and the hours of operation are a little confusing. Until August 10th Cheshire Café will be open from 9 am to 7 pm. As of August 11, it moves to a 6 pm-close. The confusing part is when it displays a closing time of 3 pm on August 14th.
It's always recommended to use the My Disney Experience app or check the Walt Disney World website for operating hours…just in case that cheeky cat closes up early, with just his grin lingering in the air.
Only open two days so far, the food outlet hasn't seen its usual long lines yet so if you are headed to the Magic Kingdom in the coming days, you can avoid the Starbucks line- often extending into Main Street, U.S.A. (likely due to the Main Street Bakery being still under refurbishment), and grab your coffee quickly.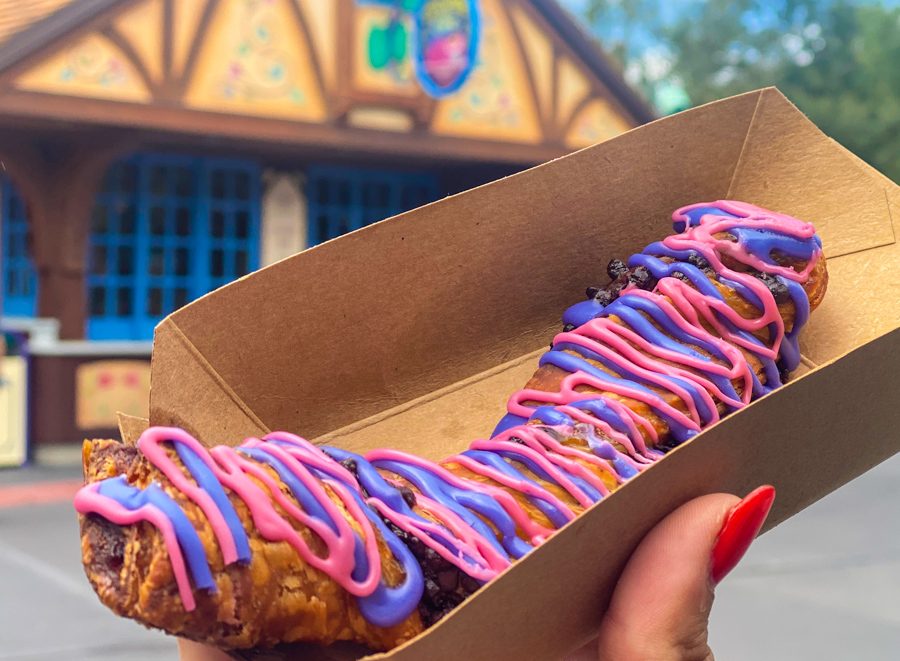 Just don't blame us when you cave and decide the Cheshire Cat Tail looks too good to pass up!
Be sure to check out our vlog The Go To Family. Connect with us on Instagram, Twitter, and Pinterest !