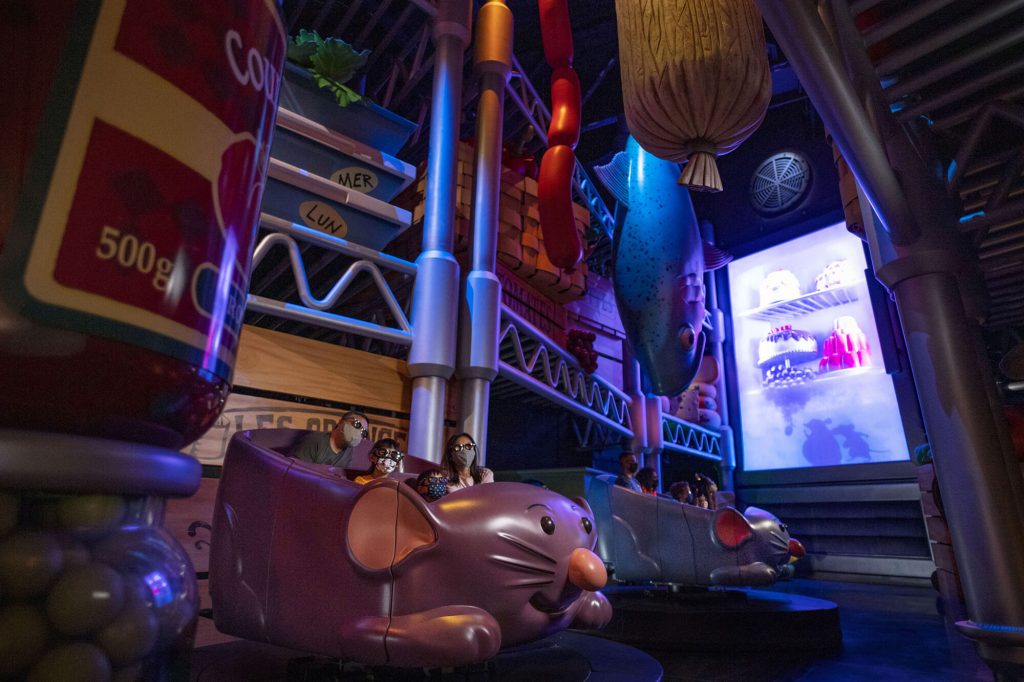 A "squeak peek" of Remy's Ratatouille Adventure in the France Pavilion at EPCOT will be available for Disney Vacation Club Members on September 5, 17, and 20.
Disney Vacation Club members with vacations booked during those days received an email this week with the dates and information on how to register.
Walt Disney World Annual Passholders will also soon be able to register for previews ahead of the October 1 grand opening date, a whole year after the ride was scheduled to open.
Disney Cast Members are the third and seemingly final group who will get advanced access to the ride, the rest of us mere mortals will have to wait for the start of The World's Most Magical Celebration honoring Walt Disney World's 50th anniversary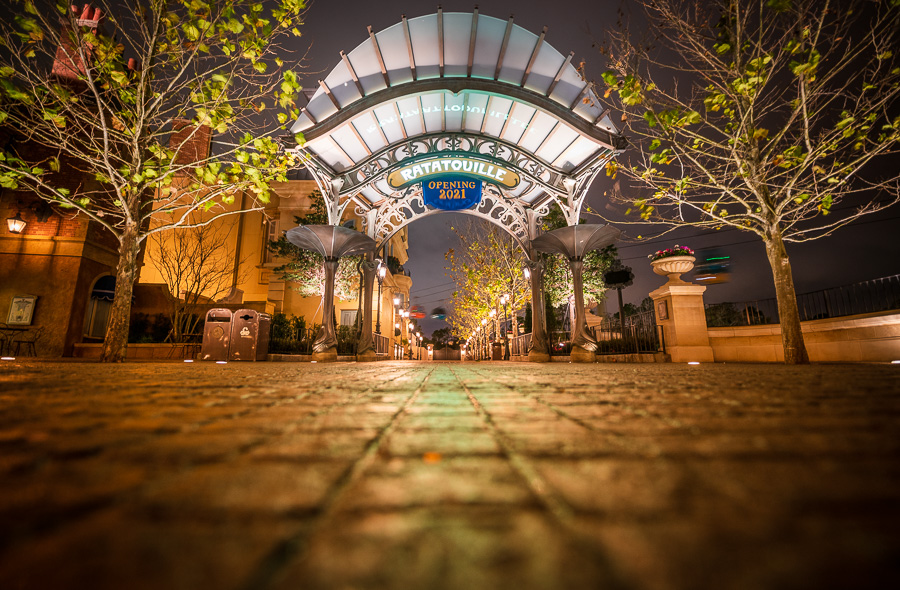 Any age and height guest will be able to shrink down to Chef Remy's size for a culinary adventure based on the beloved Disney and Pixar film. In the 4D ride experience, guests will join Chef Remy on a daring culinary caper that will captivate all their senses as they zip, dash and scurry through the bustling kitchen, dining room, and walls of Gusteau's famous Paris restaurant.
Disney promises: c'est magnifique!
The family-friendly, trackless dark ride will debut as a Parisian expansion to France's World Showcase pavilion and will be very similar to Disneyland Paris' Ratatouille: L'Aventure Totalement Toquée de Rémy.
Along with the new Remy's Ratatouille Adventure ride, a Streets of Paris section has been built as an expansion to the France pavilion, using space behind the existing theater plus the vacant plot next to the Morocco pavilion.
La Crêperie de Paris will be ready to serve hungry riders with a menu inspired by the Brittany region of France and will offer both table service and a quick-service window.
We're sure we'll hear more about the ride after the previews begin, until then remember: when you're small, life is a big adventure!
Be sure to check out our vlog The Go To Family. Connect with us on Instagram, Twitter, and Pinterest !