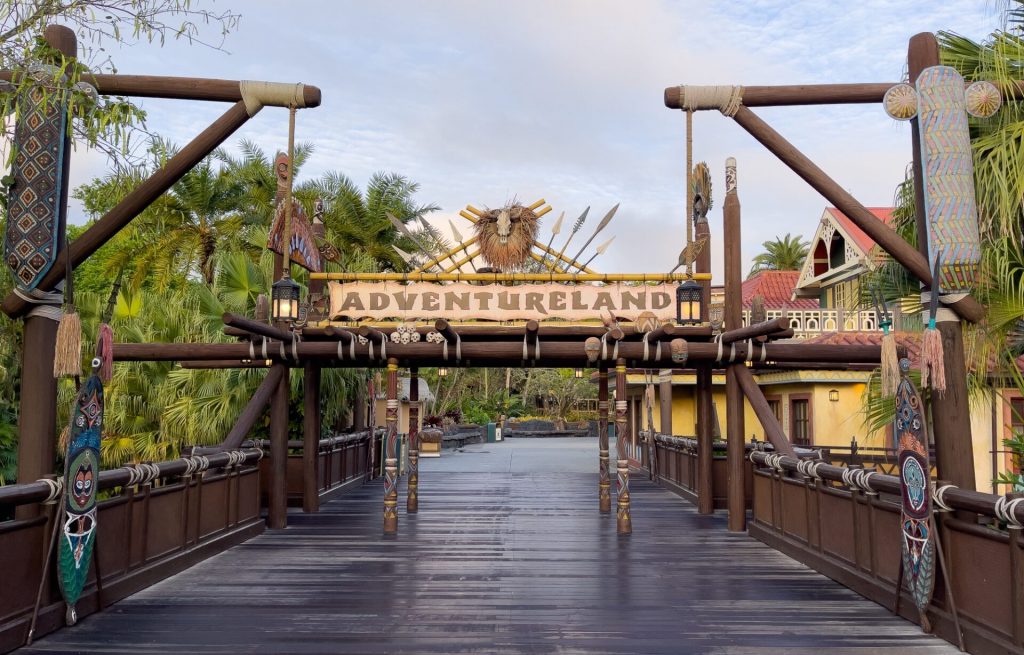 Walt Disney World has begun to dismantle sections of their decades-old Adventureland sign as part of their new Diversity & Inclusion initiative.
Adventureland has been a Walt Disney World staple since 1971. Themed to resemble the remote jungles in Africa, Asia, South America, the South Pacific, and the Caribbean, Walt Disney's vision for the land- first opened in Disneyland in Anaheim in 1955- was "To create a land that would make this dream reality".
Based on Walt Disney's award-winning nature documentaries on Africa and Asia, Adventureland provided a 1950s view of exotic adventure, capitalizing on the post-war Tiki craze.
Improvements and advancements have been made at Magic Kingdom's Adventureland with the inclusion of The Magic Carpets of Aladdin attraction and the Arabian village.
New improvements on Adventureland attraction, The Jungle Cruise famously took place earlier this year with culturally insensitive Trader Sam, hawking his shrunken heads replaced by a Lost and Found turned cheeky gift shop where Trader Sam sells any recovered items from past cruisers.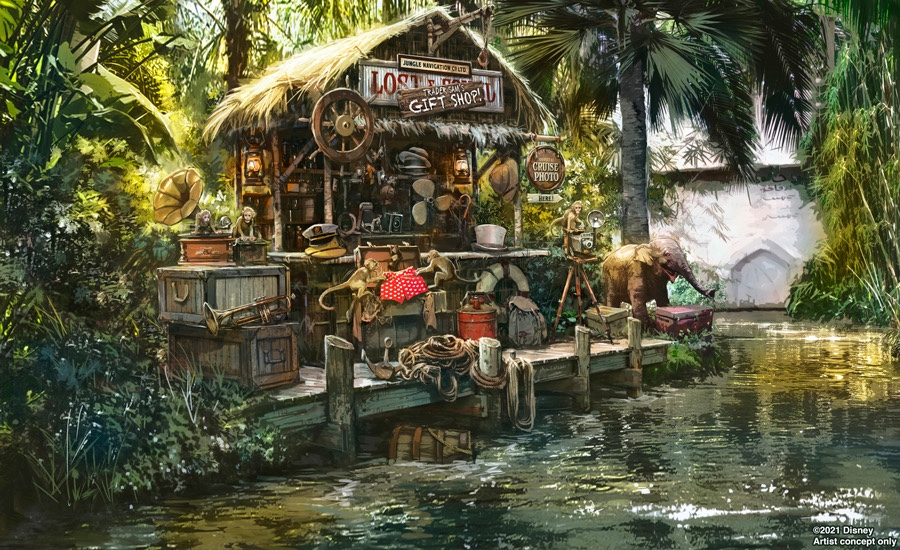 The next improvement comes with removing even more culturally offensive items from the Adventureland sign that welcomes guests into the section of the Magic Kingdom.
Elements removed include shields and masks which were also removed from the Jungle Cruise as well.
Disneyland Park had changed its Adventureland sign in early 2019 with a temporary sign replaced permanently in May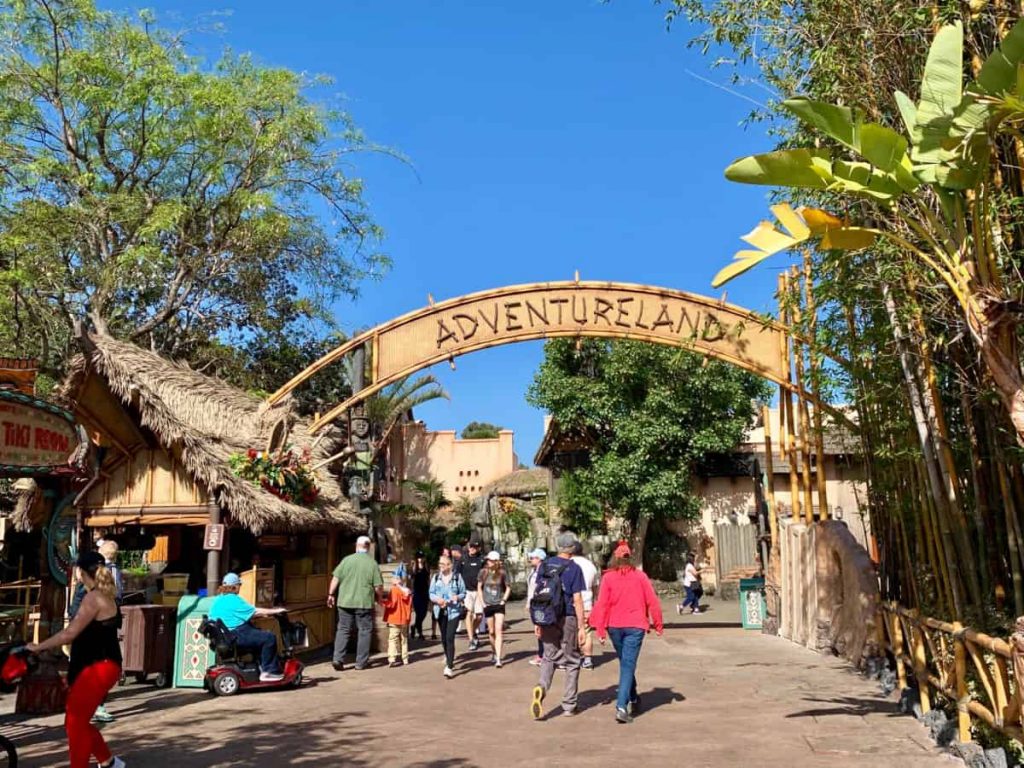 These refurbishments, however, were not necessarily a part of the Diversity & Inclusion initiative but the foliage and water surrounding the entrance to Adventureland and Frontierland were reduced to create more walking space in an effort to accommodate the influx of guests when Star Wars: Galaxy's Edge opened. The sign, much plainer than Disney World's did still include some South Pacific-Esque Tiki masks.
While there isn't a huge difference at Disney World yet with only some shields been removed from the Adventureland sign, spears and masks are expected to come down soon.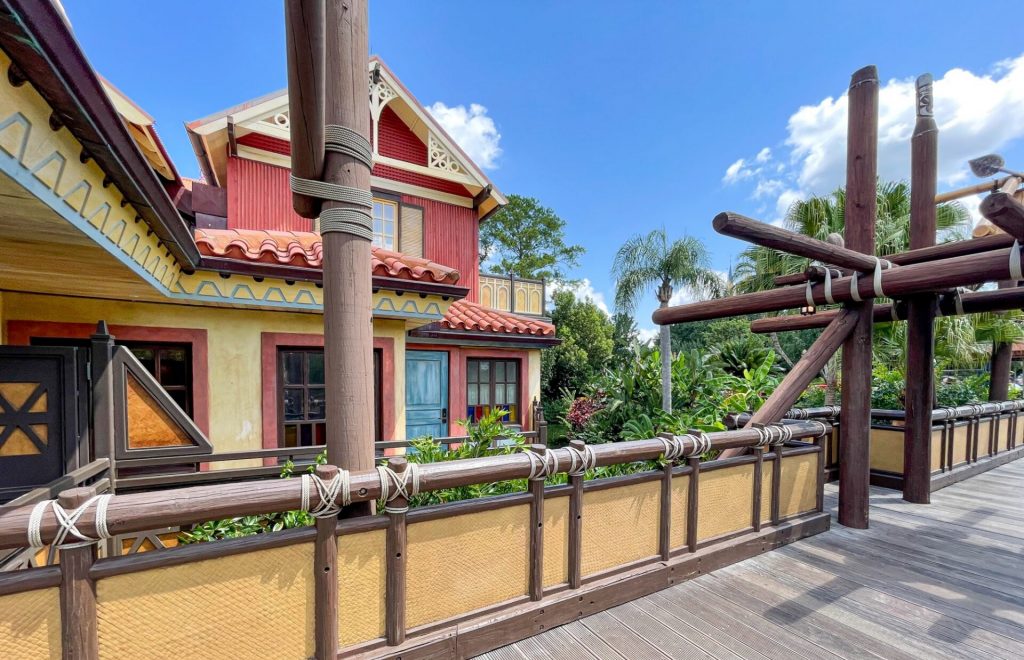 A new look Adventureland is on its way.
Be sure to check out our vlog The Go To Family. Connect with us on Instagram, Twitter, and Pinterest !