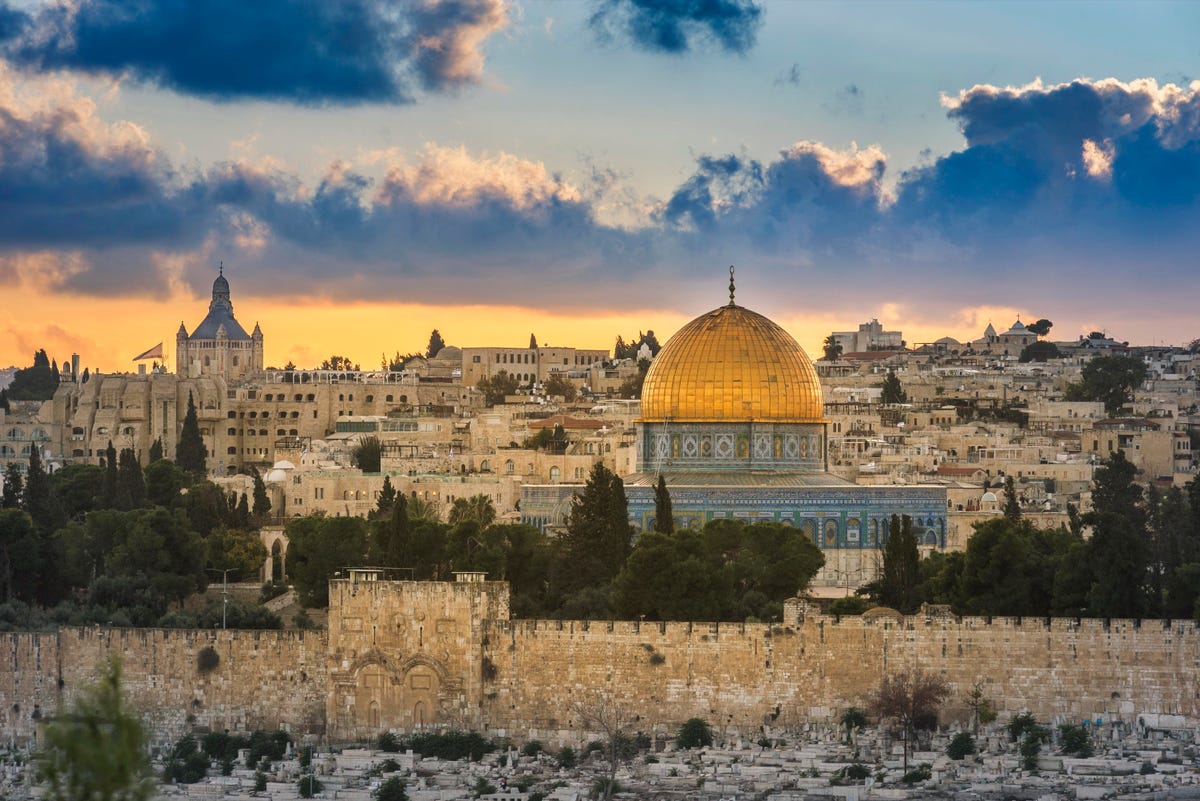 If you are looking to travel to Israel in the coming months, we've got good news for you. Israel has announced that it will reopen to small groups of tourists beginning next month. And while that doesn't mean their borders are fully open to all travelers just yet, at least it's a step in the right direction. Keep reading for everything you need to know.
Here's What You Need To Know Before Booking Your Next Trip To Israel
According to reports, Israel says that tour groups between 5 and 30 people from countries in Israel's green, yellow and orange lists will be allowed to enter. Individual tourists are still not allowed in the country unless they have a family member they are visiting.
What's more, it's been noted that tourists will also have to show proof they received the second dose of a COVID-19 vaccine within six months of traveling to Israel. That, or they have received a booster shot. In addition, tourists will also have to show proof of a negative PCR test taken within 72 hours of their arrival and undergo a serological test upon landing in Tel Aviv.
As of press time, tourists from red group countries – which include Turkey, Mexico, Bulgaria, and Brazil – are not allowed.
As many tourists know, Israeli borders have been closed to foreign nationals for a year and a half, with very limited exceptions. The country did begin to open back up in the spring but because of rising COVID-19 cases, postponed their plans to allow vaccinated tourists to enter Israel until the beginning of July before it was put on hold indefinitely. We'll update you with all of the latest details as they come in.
In the meantime tell us, do you have any plans for fall travel? And if so, where is your next destination? Let us know in our comments section below. Also, don't forget to come back to The Go To Family for all the latest news and updates that you need to know from the travel world right here!
Be sure to check out our vlog The Go To Family. Connect with us on Instagram, Twitter, and Pinterest !