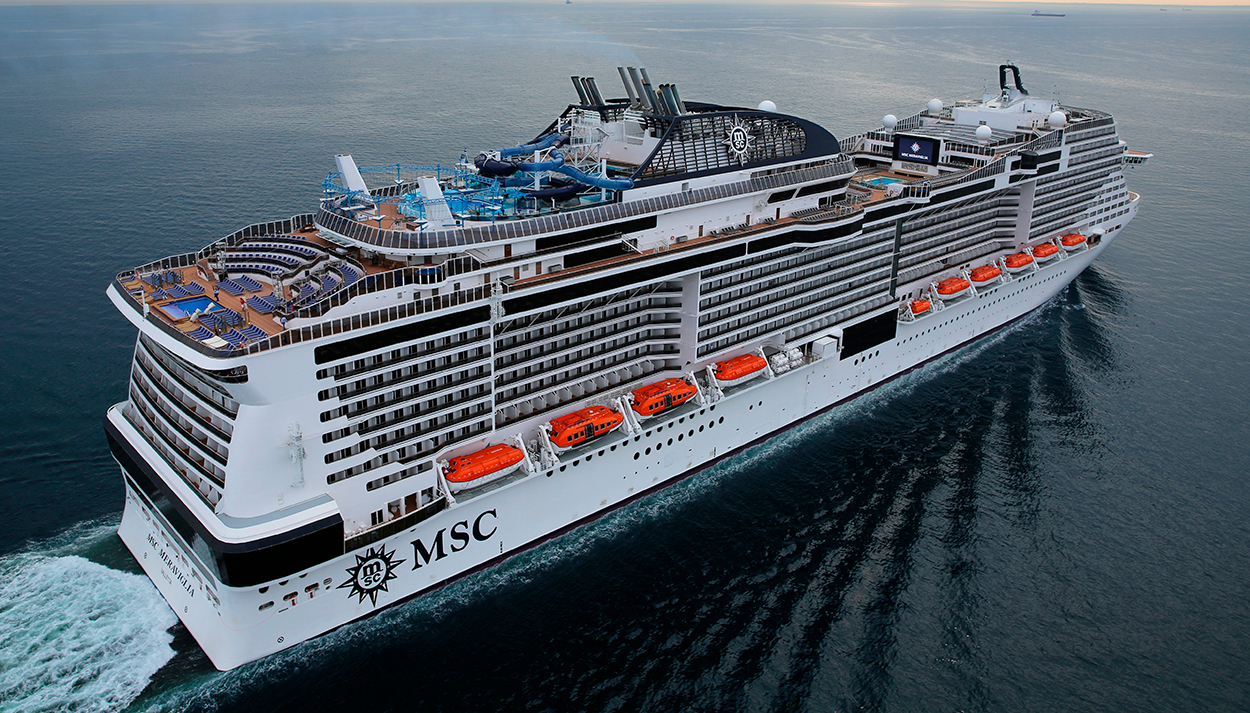 MSC Divina has successfully completed its test voyage and has been granted CDC approval to begin revenue-generating cruises. Beginning September 16, MSC Divina will begin sailing from Port Canaveral, becoming the eleventh ship within MSC's fleet to resume operations after the no sail ban was implemented at the beginning of the pandemic.
MSC's ships have spread the globe wide with The Divinia becoming the first to find its home in Port Canaveral. The Divinia is joining the MSC Meraviglia in operating cruises from Florida to the Caribbean. Since August The Meraviglia has been sailing from PortMiami on three and four-night itineraries to Nassau and MSC's private island destination, Ocean Cay MSC Marine Reserve. Starting September 18 the ship will begin sailing on seven-night cruises to the Eastern and Western Caribbean calling into Nassau and Ocho Rios, Jamaica, Ocean Cay, Cozumel, Costa Maya (on different cruises)
The MSC Divina will launch three, four, and seven-night itineraries out of Port Canaveral as of September 16 now that it has CDC approval.
Guests will also be able to sail on a one-off 18-night Caribbean cruise onboard the Divinia in November. The epic journey leaving from Port Canaveral overnights in Ocean Cay and calls into Costa Maya, Cozumel, Montego Bay, Aruba, Cartagena, Colon, Costa Rica before repositioning to Port Miami
"After officially resuming cruises from the U.S. with MSC Meraviglia in early August, we are thrilled to cross another significant milestone toward bringing our entire fleet back to sea around the world for safe, relaxing, and enjoyable cruises," said Rubén Rodríguez, President of MSC Cruises USA. "In the U.S. in particular, MSC Divina's restart will bring us into an entirely new, easily accessible embarkation destination, providing our guests with more choice when cruising with us to popular destinations in The Bahamas and Caribbean, including our stunning new private island destination, Ocean Cay MSC Marine Reserve."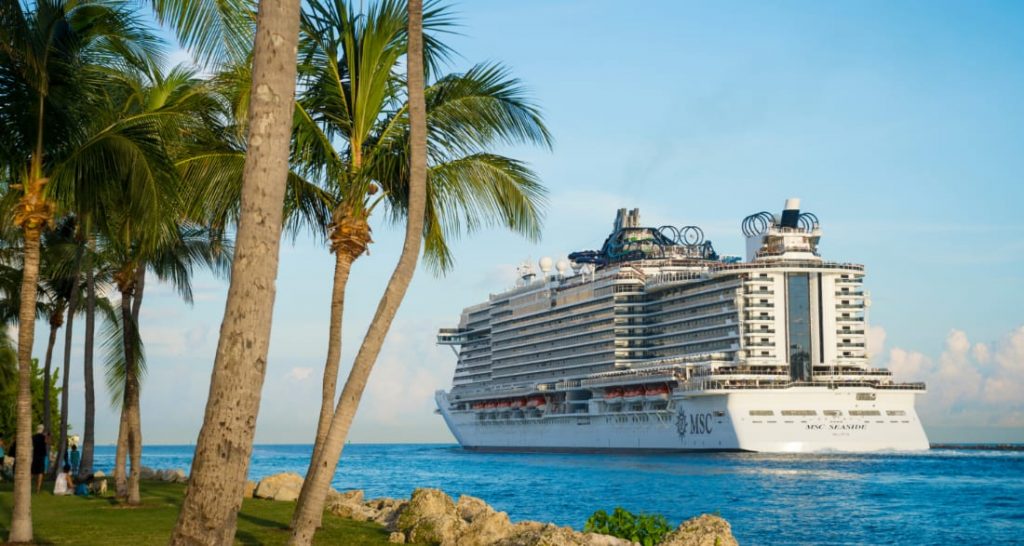 The MSC Seashore is set to resume cruising from the US when it arrives in its home port of Miami on November 18.
Be sure to check out our vlog The Go To Family. Connect with us on Instagram, Twitter, and Pinterest !