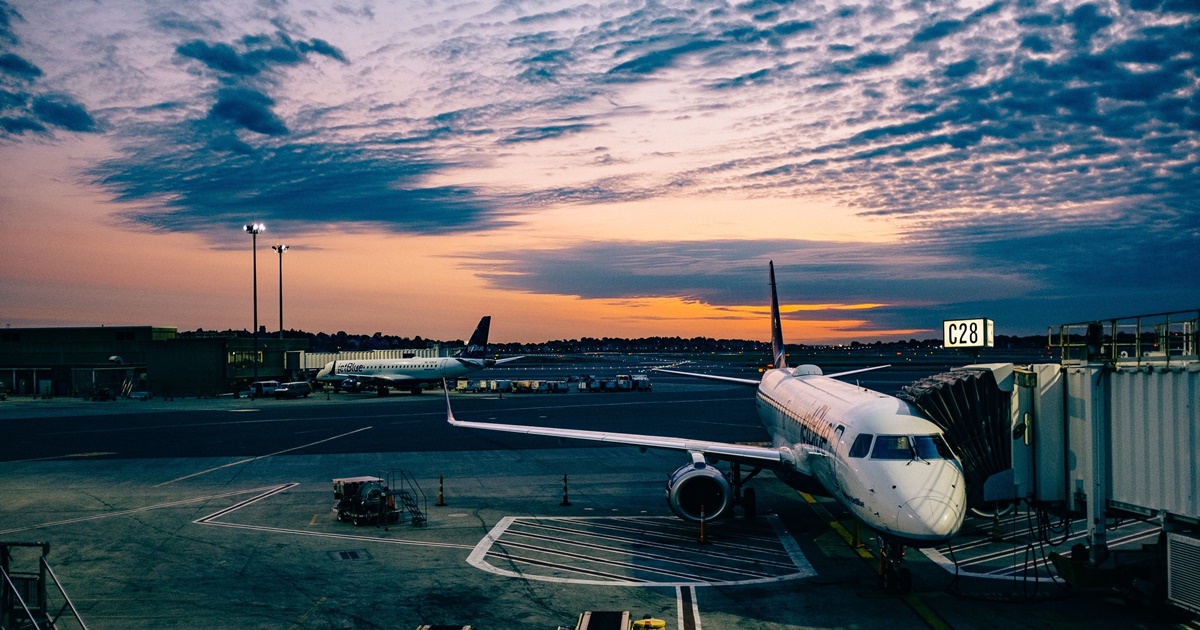 Maybe it's a better idea to just stay home, catch up on some Netflix shows, and eat a tub of Ben and Jerry's instead? With rising cases of COVID-19 all throughout the country, the CDC is advising Americans not to travel during the upcoming Labor Day weekend. Here's what you need to know.
The CDC Does Not Want You To Travel This Labor Day Weekend
Since the pandemic began back in March of 2020, holiday weekends, when many Americans traditionally travel, have been a special concern for health officials because they increase the chances that the virus can spread widely and quickly. Yet, despite the wide availability of vaccines this year, the coronavirus delta variant and an unwillingness on the part of many Americans to get vaccinated has caused a major spike in infections and hospitalizations.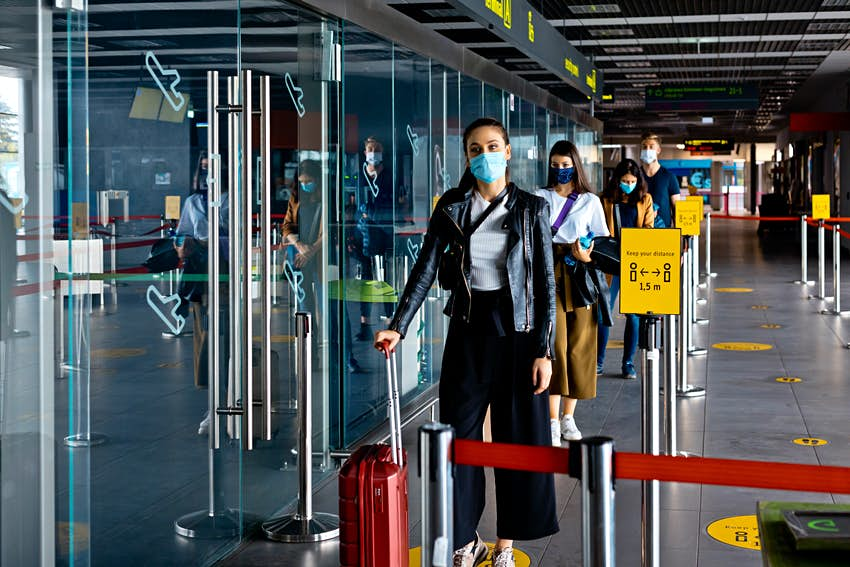 Rochelle Walensky, director of the U.S. Centers for Disease Control and Prevention (CDC), wants you to stay home. When asked about Labor Day travel during a COVID-19 response team briefing, she said, "First and foremost, if you are unvaccinated, we would recommend not traveling."
As far as those who are vaccinated, Walensky said that those individuals should take their own risks into consideration before traveling.
"We have actually articulated that people who are fully vaccinated and who are wearing masks can travel. Although given where we are with disease transmission right now, we would say that people need to take their own, these risks into their own consideration as they think about traveling first and foremost," said Walensky.
The U.S. is surpassing an average of 160,000 new COVID-19 cases a day, according to data from Johns Hopkins University. Of those eligible for vaccinations, which includes Americans 12-years-old and older, 38 percent of the population is not vaccinated.
In the meantime, tell us, where are your travels taking you this season? Drop us a line with your thoughts in our comments section below. How concerned are you about all of the new travel rules and regulations this year? Also, come back here for all of the latest news, details, and updates you need to know before your next adventure!
Be sure to check out our vlog The Go To Family. Connect with us on Instagram, Twitter, and Pinterest !