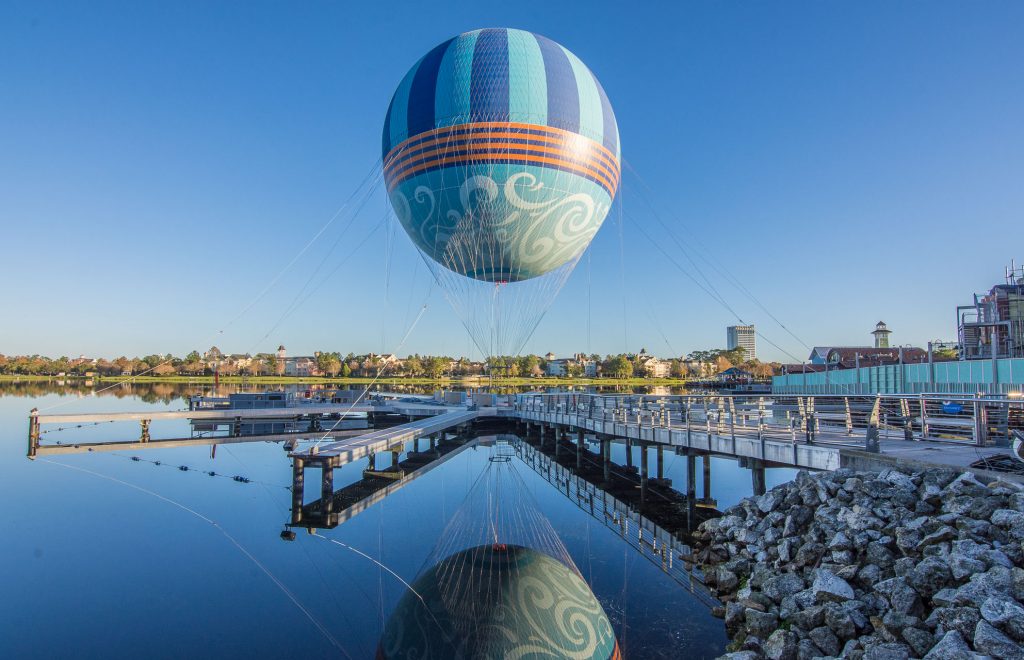 Spotting the Aerophile helium balloon floating above Disney Springs is a staple for those visiting the restaurants, shops, and entertainment venues at the former Downtown Disney area.
However, starting on Sunday, October 17, the Aerophile balloon will not be taking guests on any 8-10 minute rides, 400 feet up in the air as it undergoes a refurbishment.
The world's largest hand-painted helium balloon holds 30 people in its basket- including the pilot and has been operating with social distancing markers since it reopened in May of 2020.
The refurbishment is expected to last 10 days. No details have been given on the Disney site as to what refurbs the balloon will be undergoing, however, all Disney properties and attractions are kept in tip-top shape with guest satisfaction and safety in mind.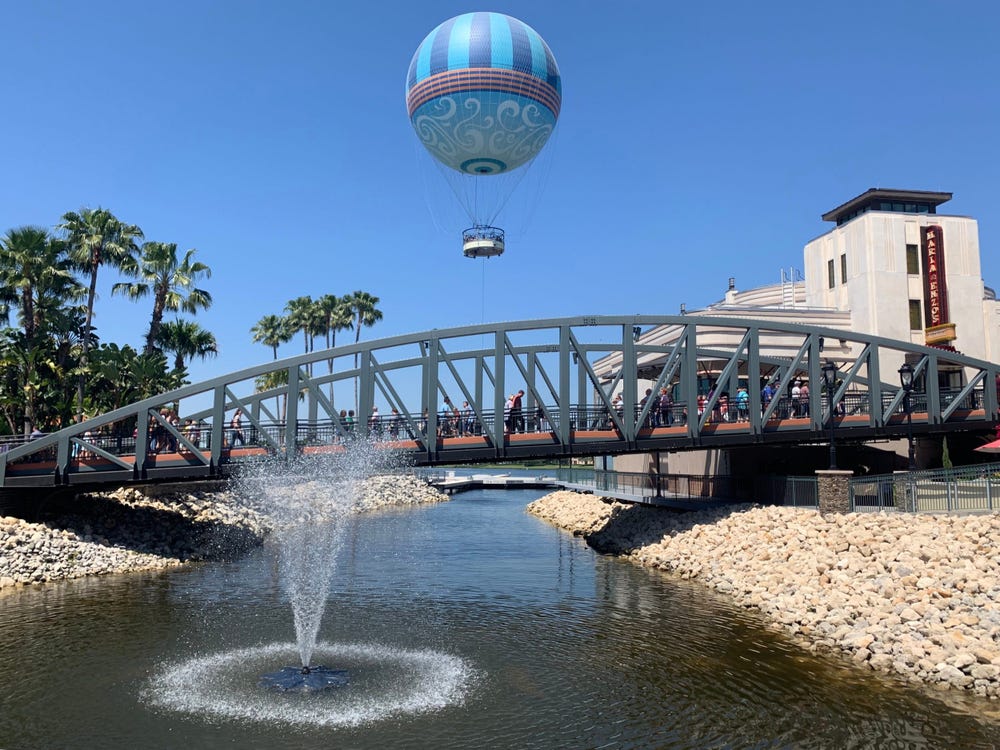 When it comes to a 19-foot diameter helium balloon, holding 210,000 cubic feet of helium that soars through the sky, relying on one tether, safety is of utmost importance.
After October 27, if all goes to plan, Disney Springs guests will once again be able to admire the breathtaking views of the Disney property and surrounding Orlando attractions, up to 10 miles away on a clear day. When at its highest height, guests will have a birds-eye view of the entire Walt Disney World Resort, and have fun pointing out park icons.
The 8- 10 minute rides, that often have a bumpy launch and landing (so hold on tight) cost $20 per child, $25 per adult with children under 2- if they are brave enough, can ride for free. Guest 8 and under must have an adult ride with them.
Have you taken a ride in the Aerophile helium balloon at Disney Springs? We'd love to hear how your flight went in the comments below- don't forget to add any tips or ticks!
Be sure to check out our vlog The Go To Family. Connect with us on Instagram, Twitter, and Pinterest !