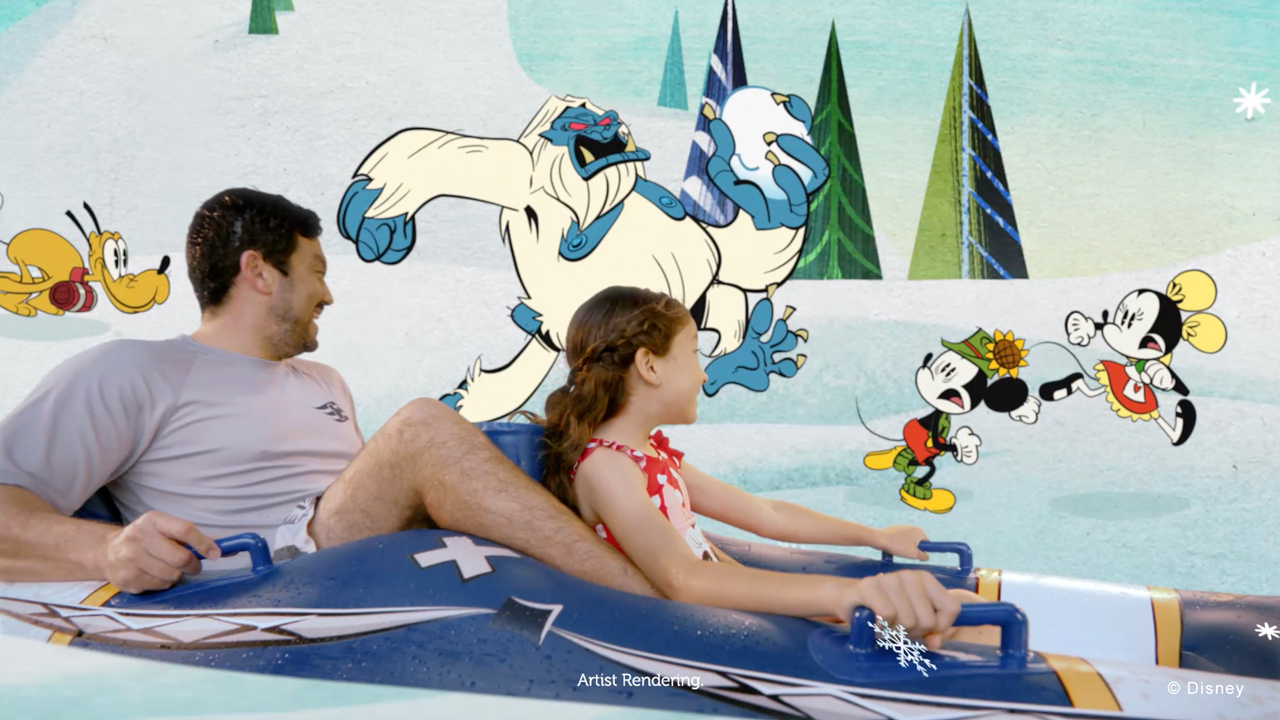 The Disney Wish is slowly unveiling its exciting new features that cruisers will be able to experience as of June 2022. The newest offering to whet cruisers' appetites is their first-ever "attraction at sea", the AquaMouse waterslide.
So, what makes the AquaMouse different from the AquaDunk on the Disney Magic, Twist, and Spout on the Disney Wonder or AquaDuck water coasters onboard the Disney Dream and Disney Fantasy?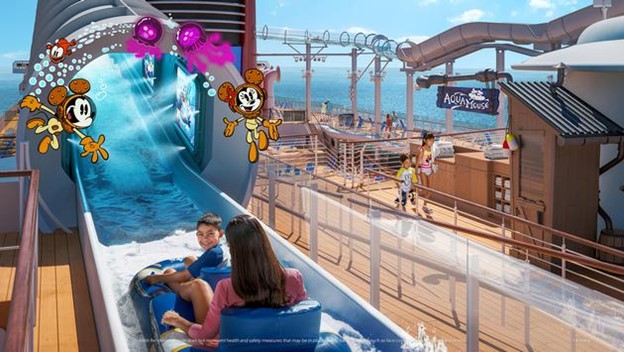 Well, firstly, both the waterslides and water coasters are incredibly fun and akin to something you'd find at Disney's water park, Blizzard Beach the AquaMouse is a hybrid between and Disney World ride and a Blizzard Beach attraction.
The theming is what sets the AquaMouse apart from its counterparts with Disney Imagineers not just theming the water ride once, but twice!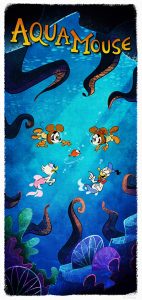 The first theme is "Scuba Scramble" and is inspired by "The Wonderful World of Mickey Mouse" animated shorts. It has been explained that guests will be immersed "in a hilarious underwater adventure with Mickey Mouse and Minnie Mouse through show scenes and special effects." The 'show' starts as guests line up for the ride and continue throughout the encapsulated water sliding experience.
Sounds pretty fun…but you haven't heard the best of it yet.
The Disney Imagineers have now revealed that guests will be able to ride the AquaMouse again and be immersed in a whole new show!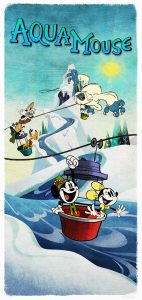 The second show, "Swiss Meltdown" will have Mickey and Minnie inviting riders "on a mountain sledding excursion that will inevitably (and hilariously) go awry. When the sun comes out and the snow begins to melt, you'll be off on a frantic dash to the mountaintop while trying to avoid obstacles like avalanches, leaky rock walls and waterfalls — oh, boy! The story is inspired by one of the Emmy Award-winning "Mickey Mouse" shorts, "Yodelberg," and composer Christopher Willis adapted his iconic score from the episode for the attraction."
Disney 'Easter eggs' have been teased to appear throughout the ride including an appearance by Disneyland's Matterhorn Bobsleds' Abominable Snowman and mischievous Chip and Dale 'hitchhiking' their way to Castaway Cay, Disney's private Bahamian island.
It may take more than two rides to catch them all as the water slide will be complete with more than 60 water blasters, misters, and pop jets to whoosh riders along!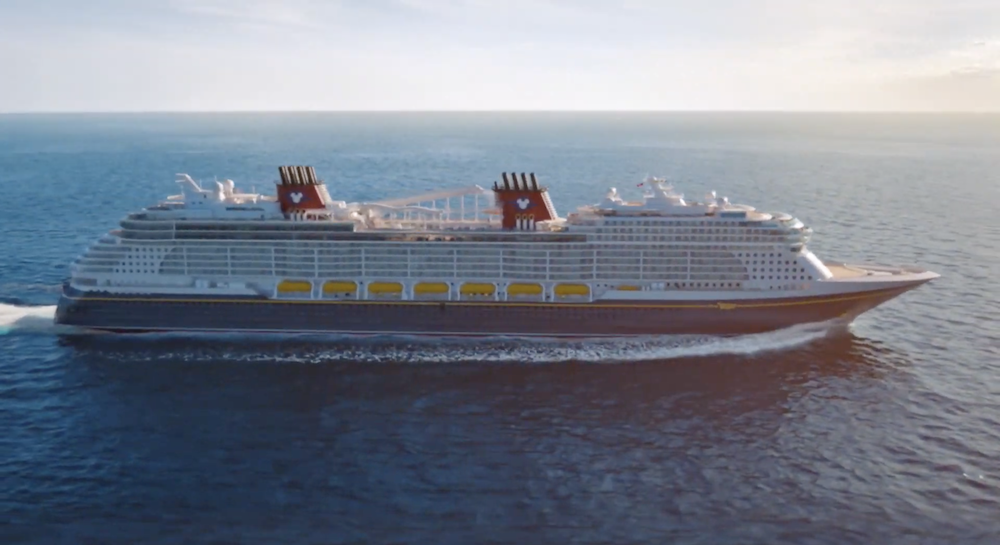 Here's hoping the Disney Wish offers 100 day cruises when it is delivered next summer- we'll need all that time just to experience all that will be offered on board!
Be sure to check out our vlog The Go To Family. Connect with us on Instagram, Twitter, and Pinterest !