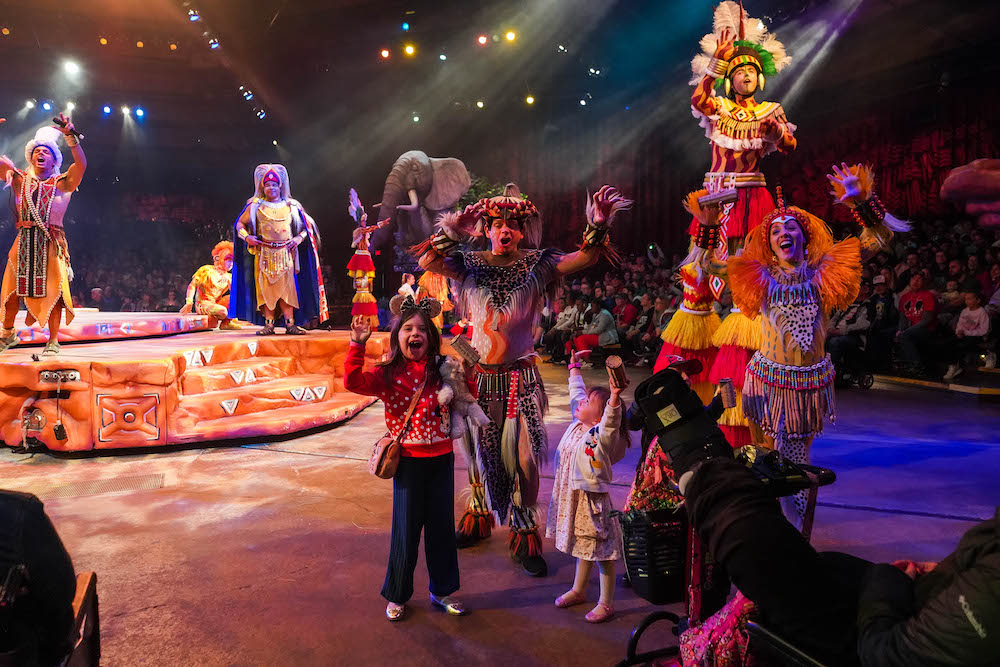 There's good news for Walt Disney World travelers who have missed the beloved Festival of the Lion King Live show at Disney's Animal Kingdom: it's coming back! There's a new report that says it's coming back in mid-May and is the latest show to return to the parks as Disney continues to bring back entertainment offerings. Here's what you need to know.
The Live Lion King Show Returns To Animal Kingdom Next Month – Here's What You Need To Know
Earlier this year, Disney announced that the Festival of the Lion King would be returning this year, but with some modifications of course, because of the ongoing pandemic that has been the coronavirus. Some of the adjustments to the show will include changes to choreography to allow for physical distancing as well as changes to audience seating.
Walt Disney World's President Jeff Vahle shared on Instagram,
"Our cast is back in rehearsals for 'A Celebration of Festival of the Lion King,' preparing for the show's mid-May debut as entertainment continues to return across Walt Disney World. Disney's Animal Kingdom Vice President Sarah Riles and I stopped in to welcome them recently, and hearing that wonderful, familiar music put a lump in my throat. Thrilled to have these talented Cast Members back on our stage!"
As many recent guests at Walt Disney World have noticed these last few months, there are fewer "pop-up" entertainers in all of the parks, and parades have been reduced or removed altogether in Disney Parks, Universal Orlando Resort, and SeaWorld.
With that said, guest shouldn't expect the Lion King show to look the same way it did before the pandemic shut Walt Disney World down during the first quarter of 2020.
"There will be adjustments to the show on stage and backstage, including updates to choreography to allow for appropriate physical distancing," said Shawn Slater, senior communications manager for Disney Parks Live Entertainment. "We'll also adjust how the audience is seated, in line with other theater-based experiences at Walt Disney World Resort. "
The first show date has not been announced. We will update you with all of the latest details as they come in. Stay tuned!
Be sure to check out our vlog The Go To Family. Connect with us on Instagram, Twitter, and Pinterest !