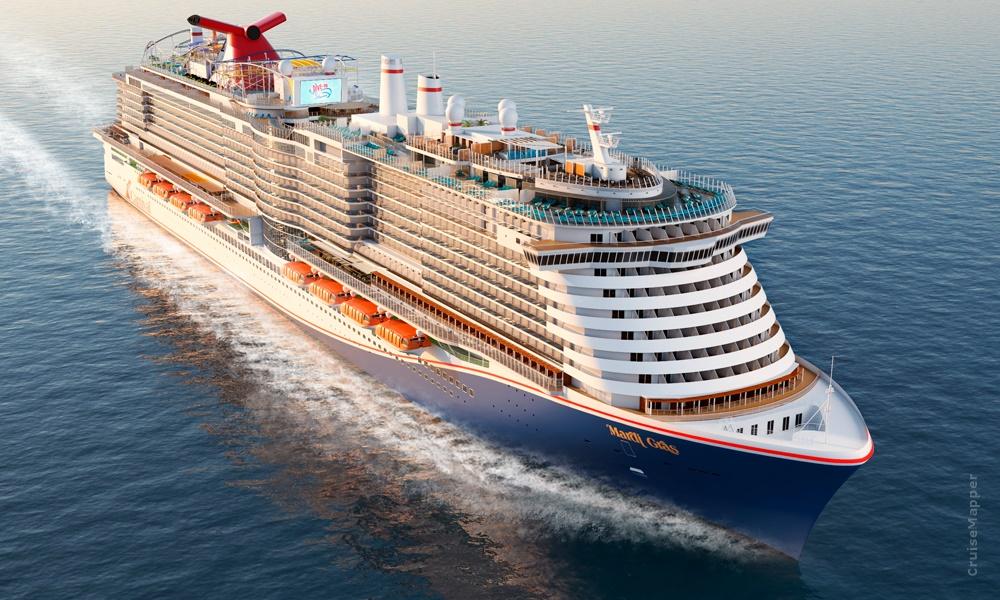 Mardi Gras is always a party, and now Carnival Cruise Line is bringing that party stateside.
Carnival Cruise Line's newest and largest ship, The Mardi Gras has- like all new builds during the pandemic- suffered delays and has had to make changes. One of the big changes the Mardi Gras is making next is which flag it will sail under.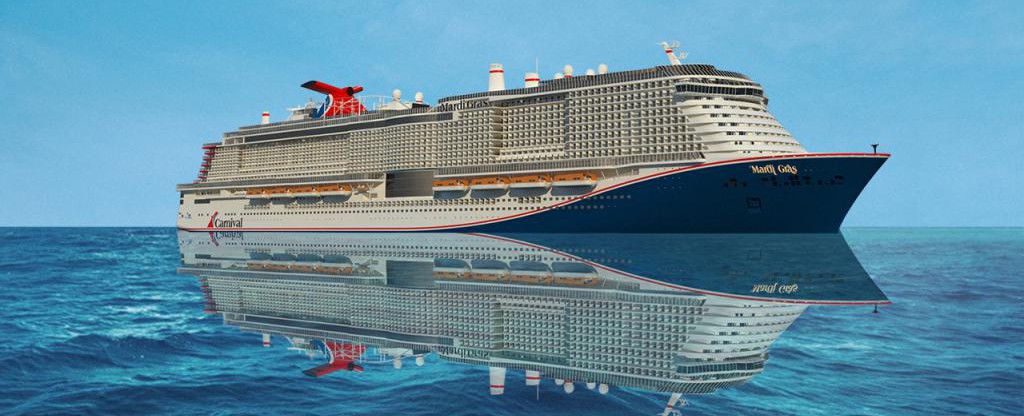 President of Carnival Cruise Line, Christine Duffy thanked the Panama Maritime Authority for their support during the ship's construction and registration process, however, the Mardi Gras will no longer sail under the Panama flag as initially planned.
Duffy said the move to the Bahamas Maritime Authority and flying the Bahamian flag made business sense for several reasons but especially as the Bahamas will be visited frequently by the huge ship.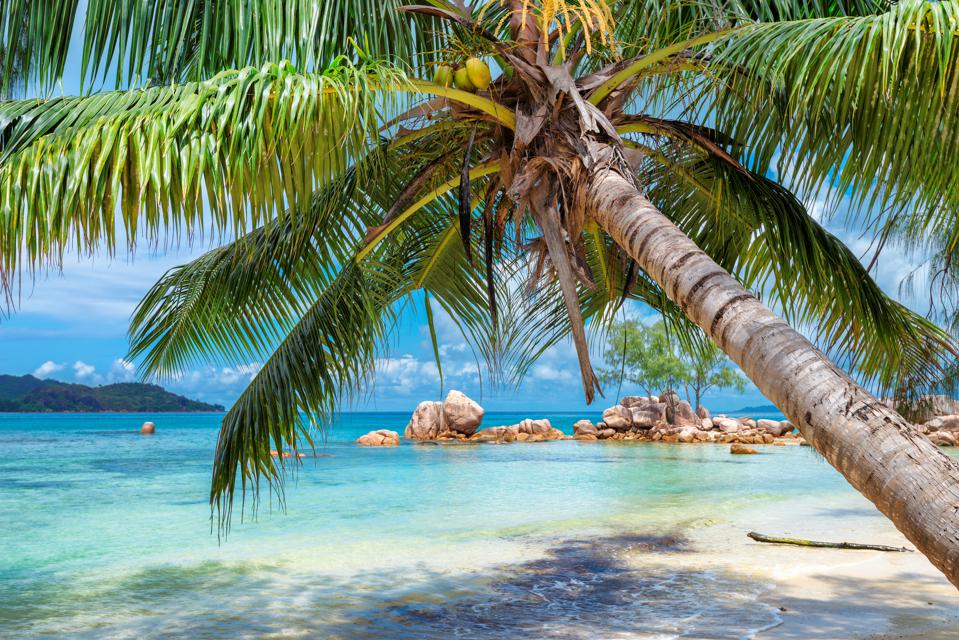 Duffy continued to gush about the newest addition to the 23 strong Carnival fleet, especially how sustainable the LNG powered vessel will be. Innovatively using a Liquefied Natural Gas propulsion which is odorless, colorless, more environmentally friendly and less expensive than other fuels, with four medium speed LNG engines that will be run in port and at sea, the Mardi Gras can operate for two weeks without refueling.
Carnival President, Duffy was also pleased to announce that Miss Universe contestant, Miss Dominican Republic Kimberly Jimenez will be the godmother of the Mardi Gras.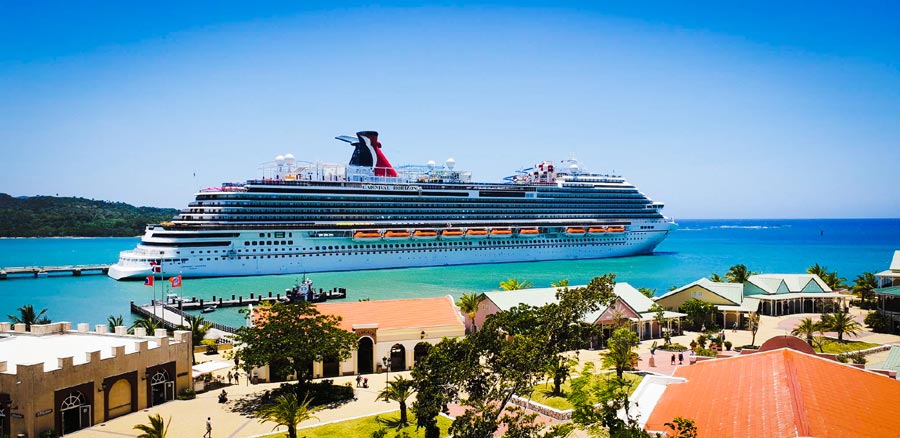 Along with the Bahamas, the Mardi Gras will visit stops in the Caribbean, including Amber Cove in the Dominican Republic.
A lot of guests, however, may not even want to alight the ship when she comes into port as the ship boasts 6 zones- themed areas packed with brand-new experiences for eating, drinking and "spectacularly getting down to fun".
Now the Mardi Gras is bringing that fun to Port Canaveral this month!
Leaving her current port of Barcelona on May 21, she is projected to arrive in Florida on June 4.
Once in Port Canaveral, crew members will continue to board and be trained on new equipment, technology and procedures, as well as all new health, safety and hygiene practices being laid out by the CDC.
The Mardi Gras will be ready and waiting for her maiden voyage…whenever that may be.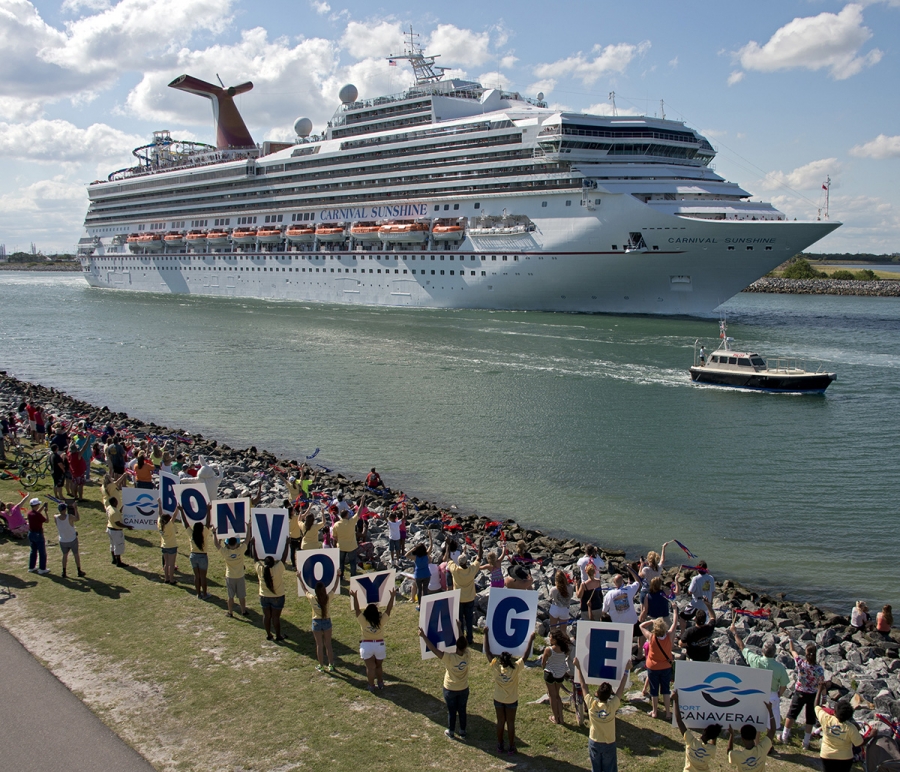 Duffy and her team say they are receiving "more and more hopeful signs of a return to guest operations". Constructive discussions between the industry and the CDC are what prompted the Mardi Gras to begin her trans-Atlantic crossing this month!
Be sure to check out our vlog The Go To Family. Connect with us on Instagram, Twitter, and Pinterest !