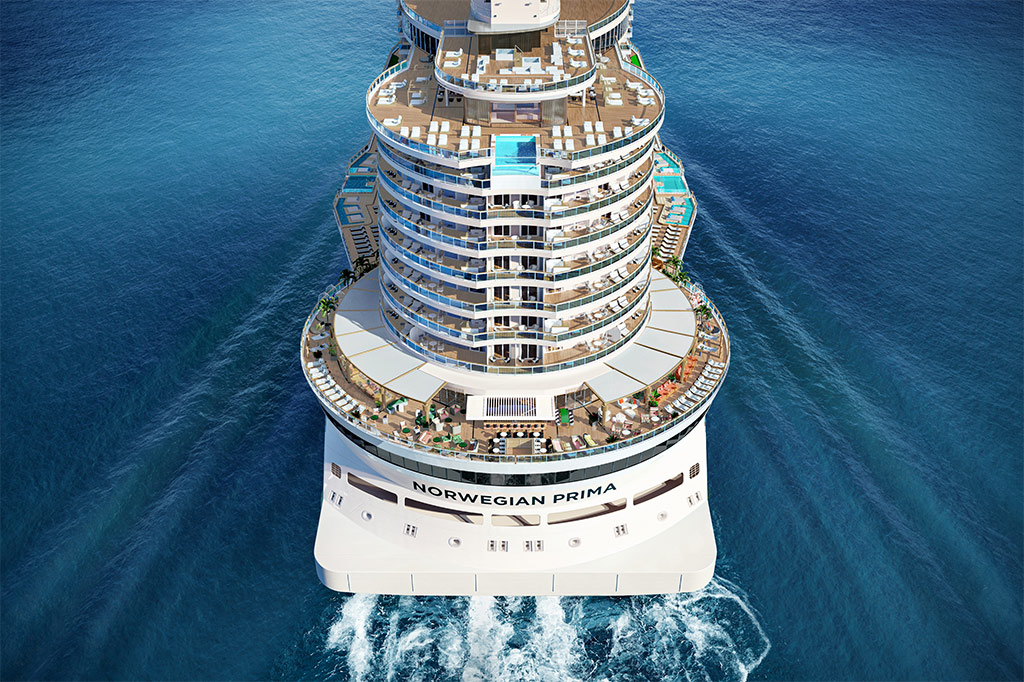 If you've been missing cruising, cruises, and all things cruise lines just as much as we have, you might want to get a load of this. The Port-Canaveral bound Norwegian Prima's cruise ship details have just been announced and it sounds like a real cruising dream come true. A Starbucks at sea? Yes, please. Here's what you need to know.
The Norwegian Prima Is Cruising Goals
The Norwegian Prima is blowing everyone else out of the water as the new ship is aptly named after the Italian word for first. It will stretch 965 feet long and will weigh 142,500 tons and have features that have never been seen on previous Norwegian ships, such as a food hall, two glass bridges, and a decorated hull.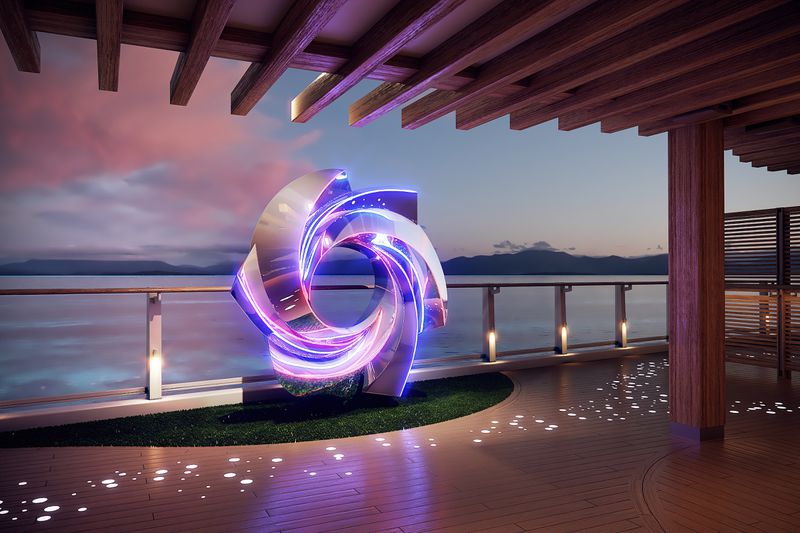 If that weren't enough, it will also have more outdoor and pool deck space than any other Norwegian ship. That redesign will see a massive amount of public space (which is great for social distancing) along with a pool deck up top. It will feel like a ship within a ship, too. The larger layout will also include its own private spa, dining, lounge, pool deck and infinity pool.
"This is our first new ship class in 10 years, so we're tremendously excited. It's a complete redesign," said NCL President and CEO Harry Sommer. "We started with a clean sheet of paper."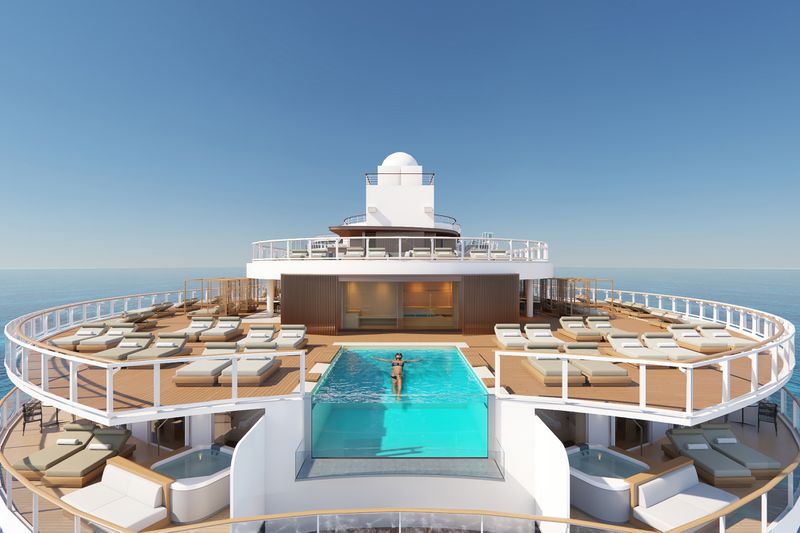 For foodies, they'll certainly enjoy all of the great options on board from Italian to Thai to even Indian and vegetarian dishes. The Indulge Food Hall will include new venues Seaside Rotisserie; The Latin Quarter; Garden Kitchen.
If that weren't enough, there's even a food truck: the Tapas Food Truck with Spanish-inspired street food.
"We're going to have everything, you know: Italian, barbecue, Latin, tapas, healthy desserts, Starbucks, you know anything that you can possibly imagine," Sommer said while also pointing out the three full specialty restaurants – Los Lobos with Mexican cuisine, Italian food at Onda By Scarpetta and the UK pub-style casual eatery The Local Bar & Grill. "So 14 dining options just on half of one deck of a ship."
So, when can we start sailing? The ship is set to debut in August in Europe, then make a series of sailings from New York, Galveston and Miami until a four-month run from Port Canaveral beginning Dec. 11, 2022.
How do you feel about this? Tell us, are you planning any trips for this summer? And if so, will you be traveling abroad or do you plan on staying close to home? Let us know in our comments section below. Also, don't forget to check back right here for all the latest news and updates on Covid-19 related travel news. We've got you covered!
Be sure to check out our vlog The Go To Family. Connect with us on Instagram, Twitter, and Pinterest !