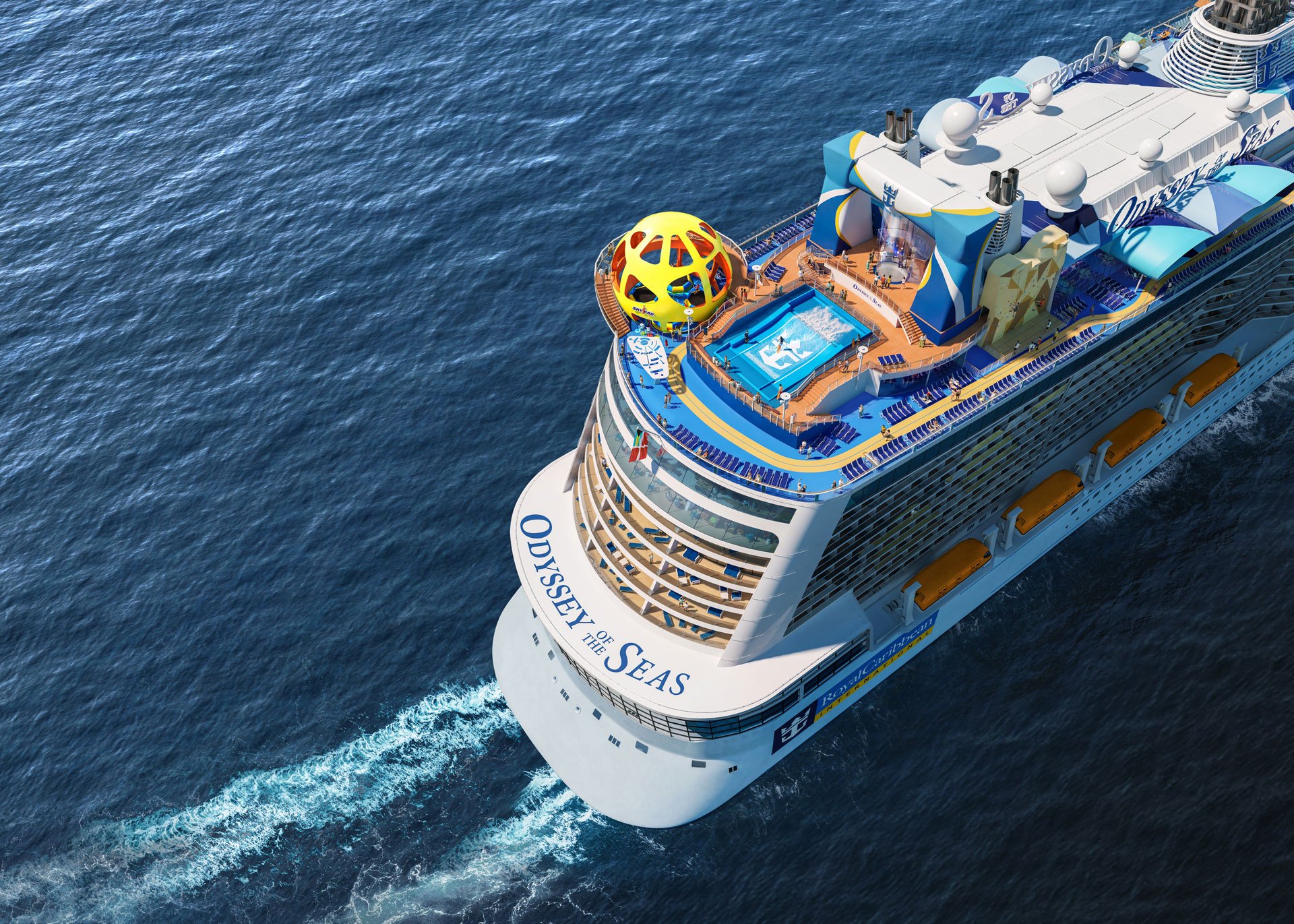 Royal Caribbean's newest ship, Odyssey of the Seas has had a storied existence, and she is yet to make her inaugural cruise.
Royal Caribbean Cruise Line's second Quantum-Ultra Class offering was scheduled to make her maiden voyage from Fort Lauderdale, Florida in November of 2020. However, due to the Covid pandemic she, along with all other new builds found their debuts delayed indefinitely.
Finally delivered from the German Meyer Werft shipyard at the end of March 2021, and cruises in the Mediterranean were planned with 7, 9 and 12 night cruises visiting ports in Italy, Greece, Israel and Turkey. This plan was cancelled when a no sail order affected European cruises as it continues to do in the U.S.
It was soon decided the Odyssey of the Seas was just the right vessel to make history for Royal Caribbean Cruise Line. In a first for the line which boats a fleet of 26 the Odyssey of the Seas would be the first ship to sail a fully vaccinated voyage with both crew and guests inoculated. The homeport would be in Haifa, Israel, and the ship would transport only (fully vaccinated) Israeli residents.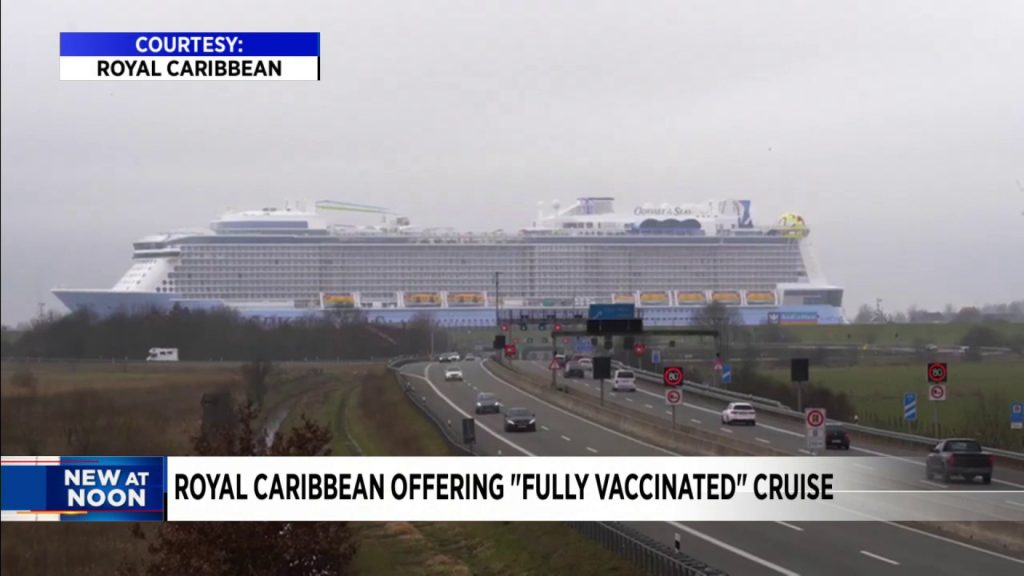 Yet, as has become a theme for the 4,284  passenger/ 1,551 crew capacity vessel, the ship has had to change plans again.
The Odyssey of the Seas has fled Israeli waters due to the Israel- Palestine conflict. However, it turns out to be good news for American cruisers.
Currently ported in Cyprus, the Odyssey of the Seas and Anthem of the Seas are transferring crew around depending on their nationality and visa status so that the Odyssey can sail into Port Canaveral (The Anthem of the Seas is sailing to the UK).
Though ships are still not able to sail from U.S. ports, the CDC is working with cruise lines to meet their strict conditional sail order. While Royal Caribbean hasn't updated their bookings yet to indicate where and when the Odyssey will sail, she might just make history yet as the first ship to sail from the USA post the pandemic sailing ban.
Be sure to check out our vlog The Go To Family. Connect with us on Instagram, Twitter, and Pinterest !