Disclaimer: Posts may contain affiliate links that help support The Go To Family website.
A total of eight crew members currently aboard Royal Caribbean's Odyssey of the Seas have tested positive to Covid-19. Now Royal Caribbean Cruise Line has announced that the newest ship in their fleet will push back her inaugural cruise yet again.
All of the Odyssey of the Seas' July 2021 sailings will be postponed due to the positive Covid cases among the crew.
"Out of an abundance of caution, we are postponing Odyssey of the Seas' first sailings from July 3 until July 31, 2021," a company representative said in a statement. "The simulation cruise, originally scheduled for late June, will also be rescheduled."
Of the eight crew members who tested positive, six are asymptomatic and two have mild symptoms.
All 1400 crew members currently on board the vessel were vaccinated on June 4 and will be considered fully vaxxed by June 18. The eight crew members tested positive after receiving their jabs, but before the two week window in which the vaccination is said to come fully effective.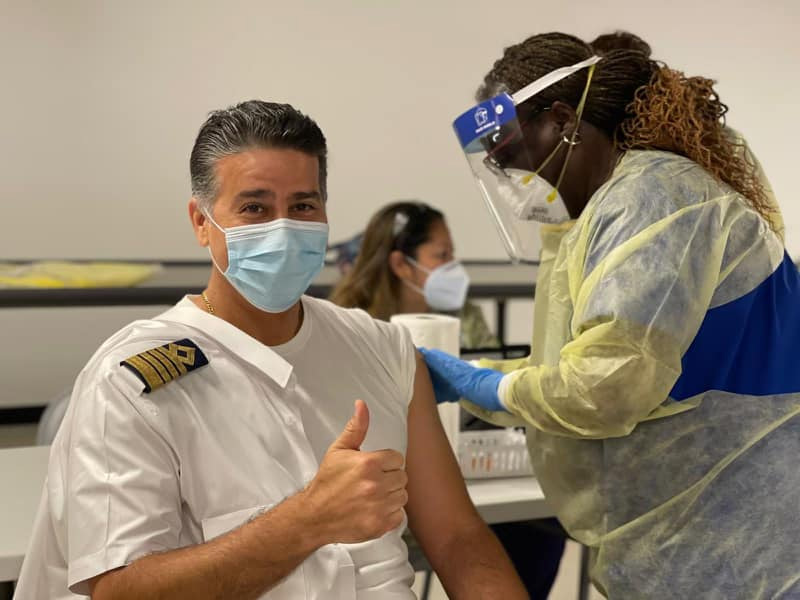 The crew members who have tested positive have been quarantined away from all others and are being monitored closely by Royal Caribbean's medical team. To ensure the spread has stopped all 1392 other crew members have now gone into a fourteen day quarantine also. During this time, routine testing will be continued.
"Guests and travel partners will be notified and given several options to consider. While disappointing, this is the right decision for the health and well-being of our crew and guests," RCCL reps stated.
Royal Caribbean's newest ship has already had a storied existence, without even making her inaugural cruise. Due to the pandemic, her delivery to RCCL was pushed back from November 2020 to March 2021, when she unceremoniously entered the fleet.
The second Quantum-Ultra Class was then ear marked to make history as the first for the line to sail a fully vaccinated voyage with both crew and guests from Haifa, Israel, transporting only (fully vaccinated) Israeli residents.
This, too, changed due to the unrest in Israel and the Odyssey came out to Florida to finally make her mark on July 3.
Now the embattled ship will be delayed until at least August to make her much anticipated debut.
Be sure to check out our vlog The Go To Family. Connect with us on Instagram, Twitter, and Pinterest !