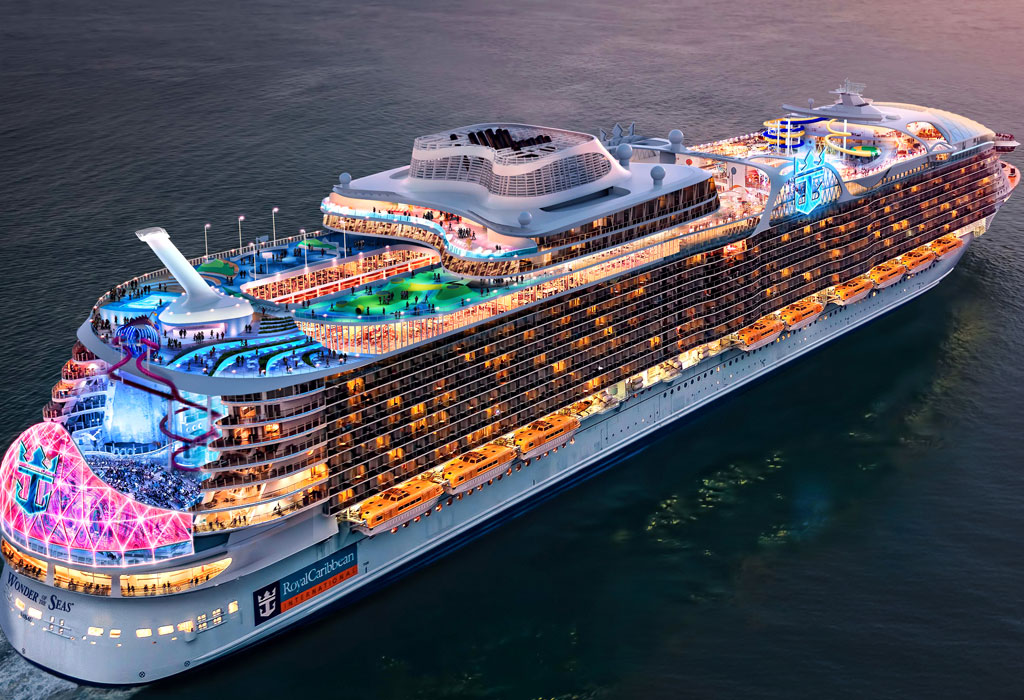 Disclaimer: Posts may contain affiliate links that help support The Go To Family website
If you are still unvaccinated but looking to take a cruise with Royal Caribbean this summer, there are some things you might want to consider before booking. That's because there's a new report that says unvaccinated passengers on Royal Caribbean cruises that depart from Florida will have to face some restrictions. Here's what you need to know.
Unvaccinated Passengers On Royal Caribbean Cruises In Florida Will Face Restrictions
According to new reports, if you are unvaccinated but still looking to cruise this summer, there are some restrictions that you may have to face. For example, you won't be able to sign up for My Time Dining in the ship's main dining room. This means that you won't be able to sit wherever you want and with whomever you want, and instead, you'll be restricted to a fixed dining time area for unvaccinated passengers instead.
If that weren't enough, unvaccinated passengers might not be able to participate in some activities, and they won't have access to all of the ship's venues. What's more, they will not be able to attend some performances and theater shows that will be restricted to vaccinated passengers only.
While unvaccinated passengers will have to wear masks at all times, vaccinated passengers will only have to wear masks in certain areas of the ship. With that said, both vaccinated, and unvaccinated passengers will be allowed to take their masks off while eating and drinking.
Royal Caribbean is doing whatever it can to ensure that everyone remains healthy and safe at all times. Just recently, the two positive cases were detected on the Celebrity Millennium. Reports say that the entire ship was vaccinated prior to setting sail, but these two positive tests happened to be breakthrough infections of the virus. Despite these two cases, the company will not change any of its sailing plans and will continue to move forward with the hope that more ships will get back in the water and sail later this summer and fall.
Let us know what your travel plans are for this summer. Are you staying close to home, or are you looking for an adventure abroad? Drop us a line with your thoughts in our comments section below. And as always, don't forget to come back to The Go To Family for all the latest news and updates on Covid-19 related travel.
Be sure to check out our vlog The Go To Family. Connect with us on Instagram, Twitter, and Pinterest !