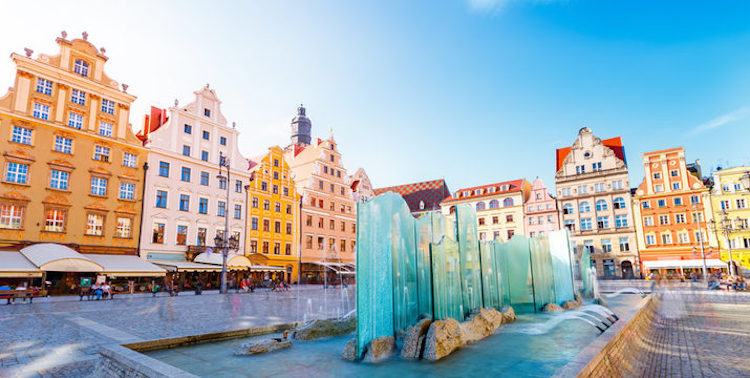 Disclaimer: Posts may contain affiliate links that help support The Go To Family website.
Your next trip to Europe is certainly going to look different than your last and that's not just because you'll be carrying a mask with you. According to new reports, the European Union has approved the use of a new travel certificate that will allow guests to travel between EU countries with a little more ease in this new Covid-19 world that everyone lives in. Here's what you need to know.
Here's What You Need To Know About The EU Digital Travel Certificate
The EU is doing everything that it can to bring back tourism to the continent after the Covid-19 pandemic managed to bring the industry to a standstill. So far nine countries have signed on for the EU Digital Covid Certificate that will allow travelers to freely move around the bloc. Any traveler who has the certificate can freely move from one country to the next as long as they can show that they have the certificate. Beginning July 1 for 12 months, all EU countries must recognize the vaccine certificate.
"When travelling, every Digital Green Certificate holder will have the same rights as citizens of the visited Member State who have been vaccinated, tested or recovered," the EU Commission had explained presenting the certificate.
However, it's been noted that the EU countries that are part of this new scheme are not legally obliged to implement the certificate but most of them are in the process of introducing it. Several EU countries have already begun using the system, including Bulgaria, Croatia, the Czech Republic, Denmark, Germany, Greece and Poland. The EU COVID Vaccination Passport will be issued to all those who have been fully vaccinated against the Coronavirus, with one of the four vaccines approved by the European Medicine Agency, which are:
Comirnaty (BioNTech, Pfizer)
Moderna
Vaxzevria (previously COVID-19 Vaccine AstraZeneca, Oxford)
Janssen (Johnson & Johnson)
Tell us, how you do feel about this? Are you planning any trips this summer? If so, will you be staying close to home, going on a cruise, or traveling internationally for the first time in a year? Drop us a line with your thoughts in our comments section below. Also, don't forget to come back to The Go Family for all the latest updates on Covid-19 related travel news right here.
Be sure to check out our vlog The Go To Family. Connect with us on Instagram, Twitter, and Pinterest !