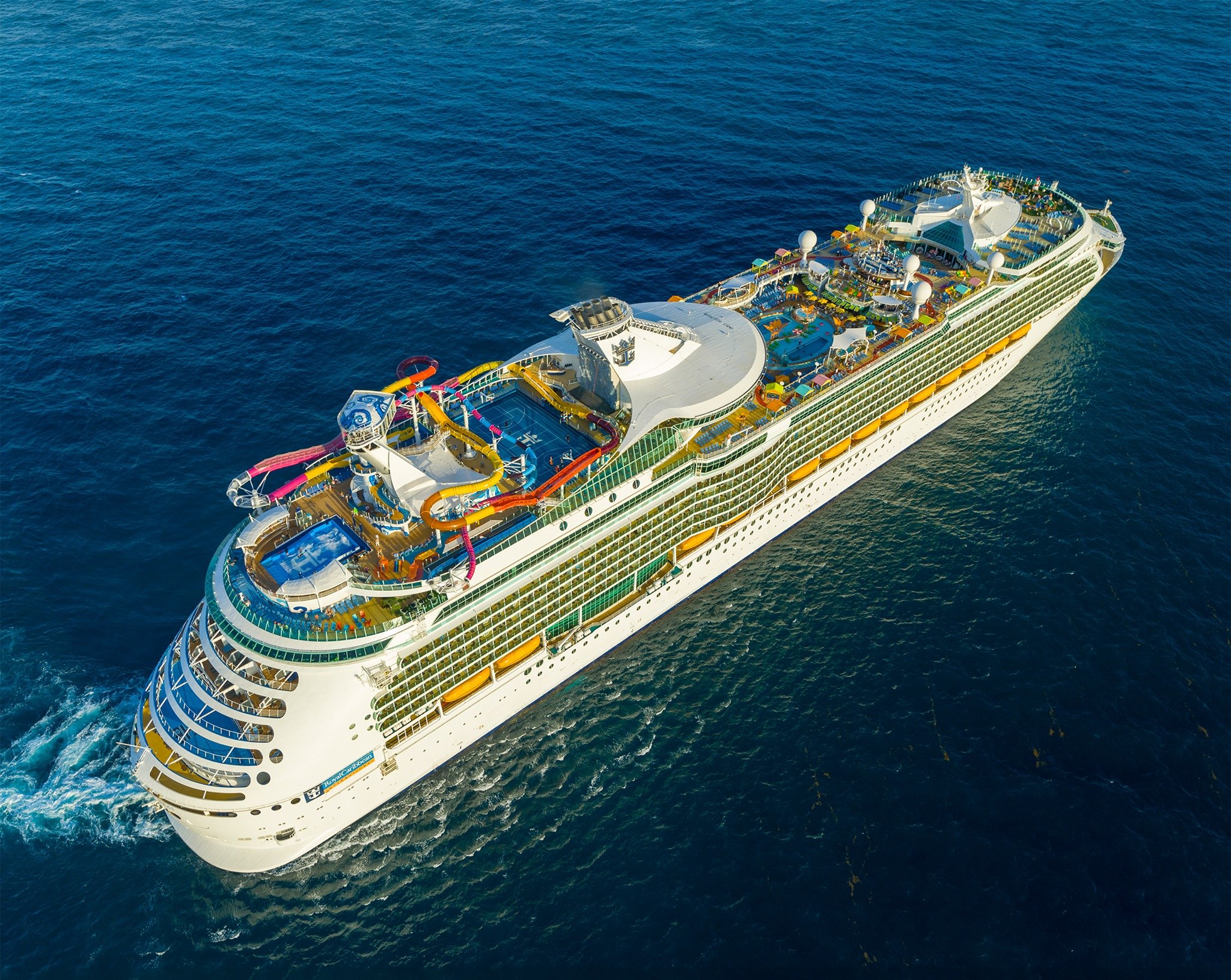 While the CDC is hoping that the majority of cruise guests and crew will be vaccinated before the industry kicks off the summer season, some exceptions will be made, albeit minor ones. There's a new report that says Royal Caribbean may not require Covid-19 vaccines for some U.S. sailings. Here's what you need to know.
Royal Caribbean Might Not Require Vaccinations For Some Sailings
Just this past week, Royal Caribbean announced the return of six more ships that will join their operations and also updated some of their new Covid-19 vaccine policies. While their crew must be 100 percent vaccinated against the coronavirus, Royal Caribbean said in a statement that they "strongly recommended to set sail fully vaccinated, if they are eligible."
In other words, if you have a child that is under the age of 12 and not vaccinated – as children under that age are yet to be eligible for vaccines – they can cruise with the company this summer. There are some exceptions, as for sailings in Alaska, guests 16 years of age or older must be fully vaccinated against COVID-19, and those 12 or older as of Aug. 1.
This is good news for many families with young children who were hesitant about making any major travel plans this summer. With that said though, they are strongly encouraging guests over the age of 12 to be vaccinated before sailing. However, children under 18 needed to provide proof of a negative PCR test.
Meanwhile, Royal Caribbean's sister line, Celebrity Cruises is requiring guests 16 and older to show proof of vaccination. Carnival Cruise Line is remaining even more ambiguous over Covid-19 vaccine requirements with no decision made as of press time.
Tell us, how you do feel about this? Are you planning any trips this summer? If so, will you be staying close to home, going on a cruise, or traveling internationally for the first time in a year? Drop us a line with your thoughts in our comments section below. Also, don't forget to come back to The Go Family for all the latest updates on Covid-19 related travel news right here.
Be sure to check out our vlog The Go To Family. Connect with us on Instagram, Twitter, and Pinterest !