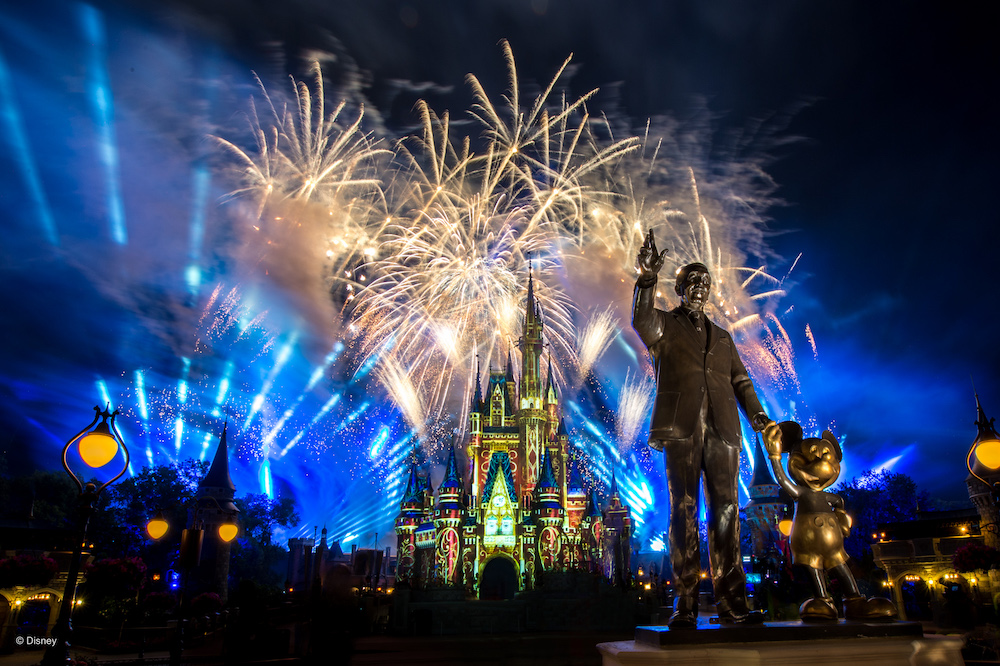 'Disney Enchantment' will be debuting in Magic Kingdom Park as a part of Disney World's 50th-anniversary celebration. Now Disney World is sharing more details about the all-new nighttime spectacular show.
Inspiring Disney-goers to believe in magic, the immersive lighting projection will extend down Main Street, U.S.A. while seven-time Grammy winner, Philip Lawrence's original song, "You Are the Magic," will fill hearts with a little (lot) of faith, trust, and pixie dust.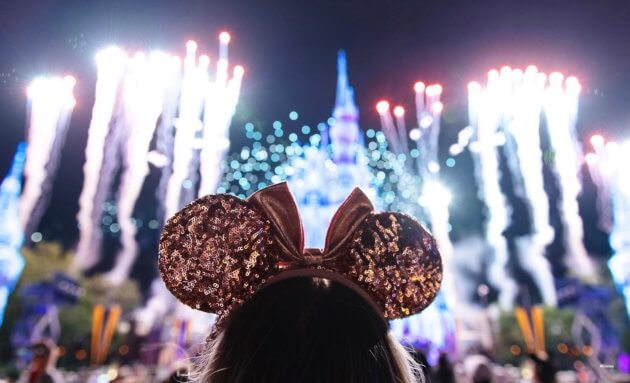 The grand finale of the never-before-seen light show will be an awe-inspiring fireworks display set off by Tinker Bell.
Mark Renfrow, Show Director of Disney Live Entertainment stated,
"Since opening day in 1971, dazzling fireworks shows have provided that perfect exclamation point at the end of a fantastic day at Magic Kingdom Park. From 'Fantasy in the Sky' and 'Wishes' to holiday spectaculars and 'Happily Ever After,' [the fireworks display that Disney Enchantment will be replacing on October 1] each new show has raised the bar, and the best is yet to come! I can't wait for everyone to see what we're creating with 'Disney Enchantment.'"
However, those who are excited to relive the 50 years of entertainment and magic that Disney will be honoring during 'The World's Most Magical Celebration' may be a little disappointed to hear the brand new 'Disney Enchantment' has thus far been teased to celebrate mainly the newer Disney movies.
"In 'Disney Enchantment,' we join dreamers like Tiana, Miguel, Rapunzel, and brothers Ian & Barley from 'Onward'," Renfrow continued, further mentioning features, characters, moments, and music from dozens of Disney and Pixar animated films favorites, mostly concentrating on newer films and characters like Moana, Raya, Zootopia's favorite police officer, Judy Hopps, and Soul's Joe Gardner.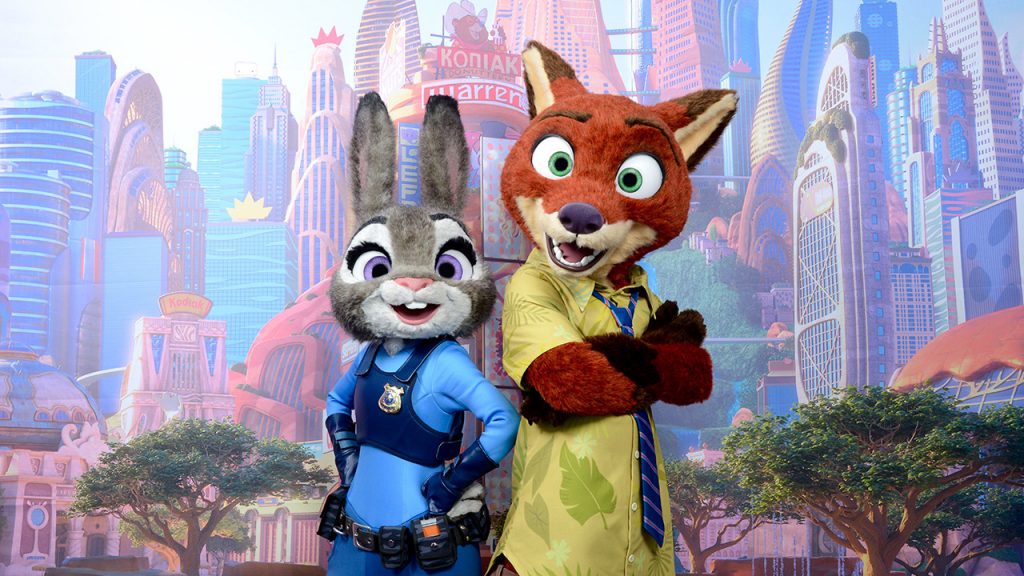 Beloved characters from classic stories like 'Beauty and the Beast' and 'Alice in Wonderland' are promised, but the focus seems to be on characters from contemporary tales like 'Wreck-It Ralph' and the newest Disney+ offering, 'Luca'.
Renfrow then revealed,
"Everything builds to a climactic moment, as Tinker Bell takes flight, spreading shimmering gold pixie dust and empowering us all to believe in ourselves and the magic all around us."
So, though it doesn't sound exactly like 50 years of entertainment amalgamating together to create one spectacular evening show, it seems that Disney is certain their anniversary guests will marvel in the same magic and joy they've been creating for decades.
We can't wait!
Be sure to check out our vlog The Go To Family. Connect with us on Instagram, Twitter, and Pinterest !