In only 5 months Disney's most highly anticipated, immersive hotel experience will be welcoming its first guests "on board".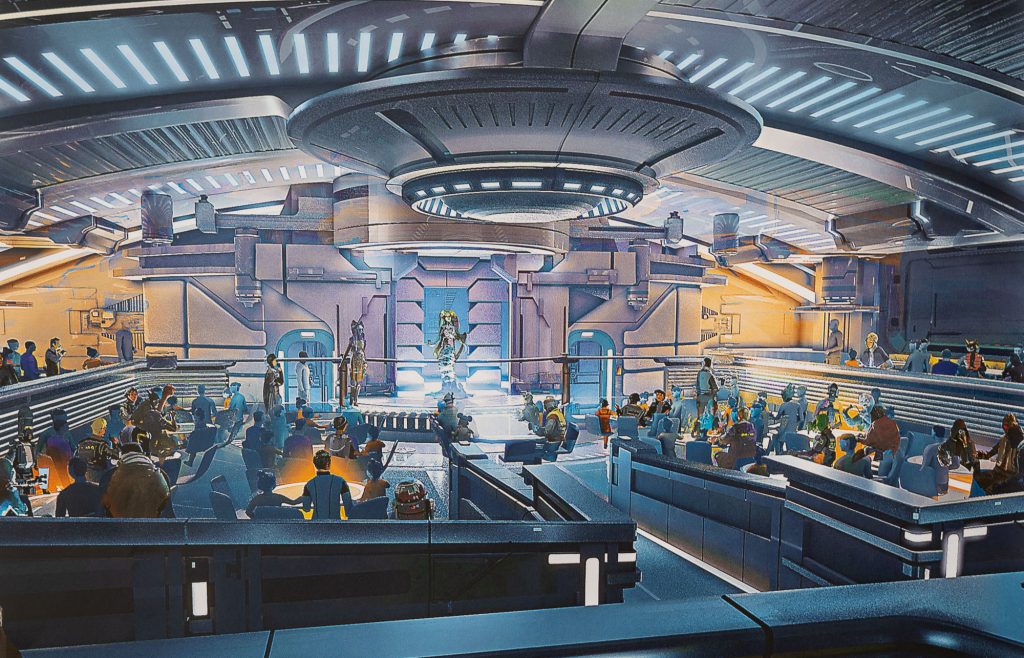 Star Wars: Galactic Starcruiser is a hotel like no other and on March 1 it will welcome its first group of cruisers to board the Halcyon for a two night adventure in 'space'.
With Disney's announcement that March 1 is the day, the hype surrounding this hotel experience has reached an all time high, but future guests have been talking about this out of this world hotel/cruise/movie magic/gastronomic experience since April of 2017.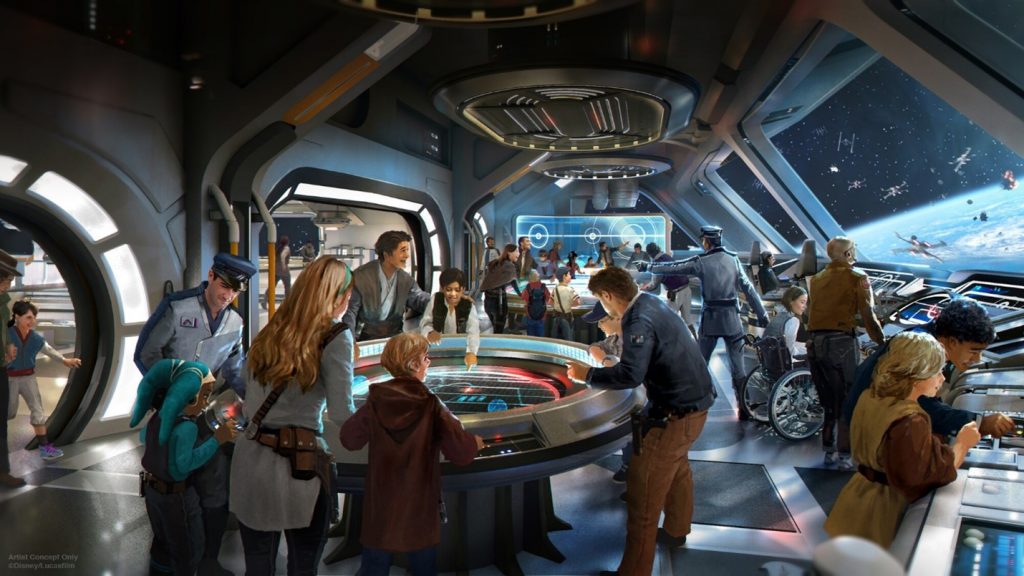 At that time Disney was surveying visitors  to gauge the interest level in this sort of hotel experience and , overwhelmingly, survey-ees loved the idea. Later that same year Disney announced that plans for the hotel were definitely a-go but it wasn't until 2 years later that the full, two night cruise concept was revealed.
Originally scheduled to open in 2021, a little disruption from the pandemic (you may have heard of it) pushed EVRYONE'S plans back, even Disney's. However, the wait will not be for much longer.
So…what exactly are we waiting for?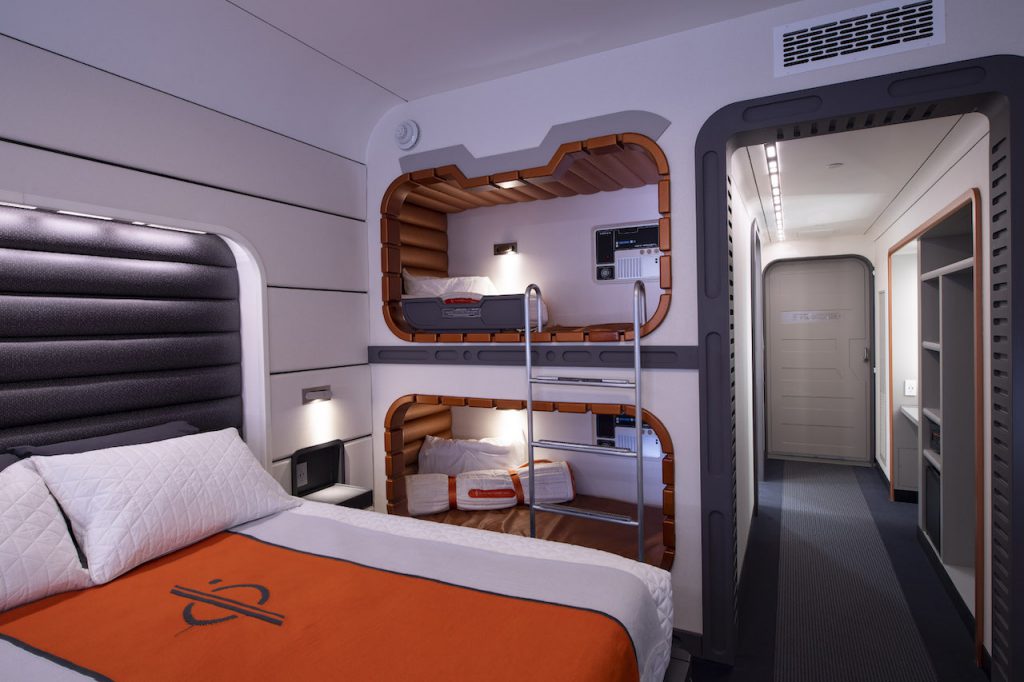 The two night cruise sees guests start their intergalactic guests be blasted off into space to join the Halcyon, their starcruiser.
Once their capsule docks at the Halcyon, guests will be invited into the cruiser's atrium where droids and other creatures from the Star Wars galaxy will be ready to greet and usher the cruisers to their cabins, all with a window to gaze out at the deep space surrounding them.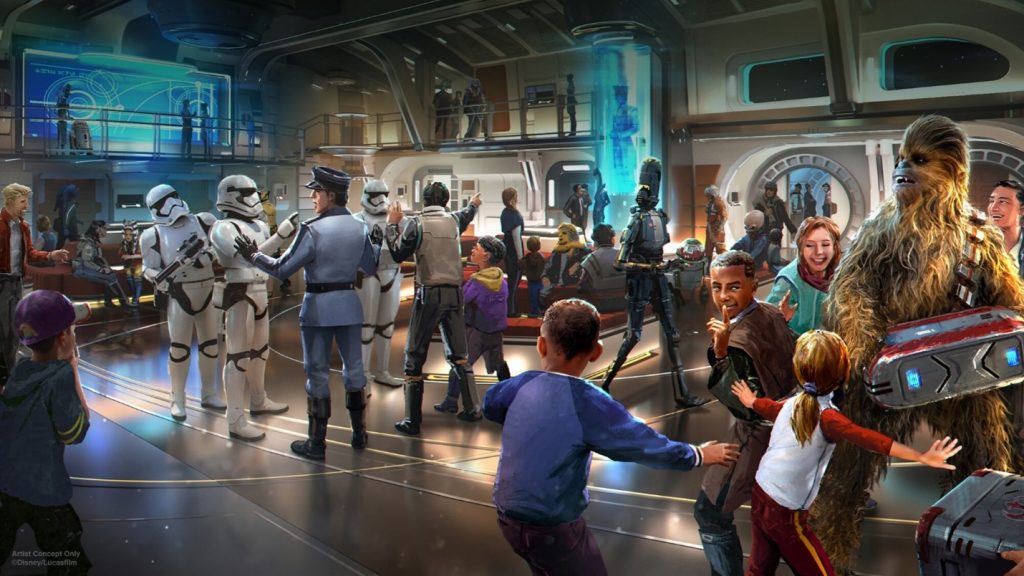 Between lightsaber training, exploring the space craft's bridge and engine room, embarking on personalized secret missions and relaxing at the Silver C Lounge, guests will also take a transporter to Batuu for a planet excursion, visiting the Black Spire Outpost at Star Wars: Galaxy's Edge. That pesky Empire might cause a few troubles on board, also.
It's a choose your own adventure immersive stay with state of the art fixtures, mind blowing food and endless amounts of entertainment sure to please any Star Wars fan.
If they can afford it.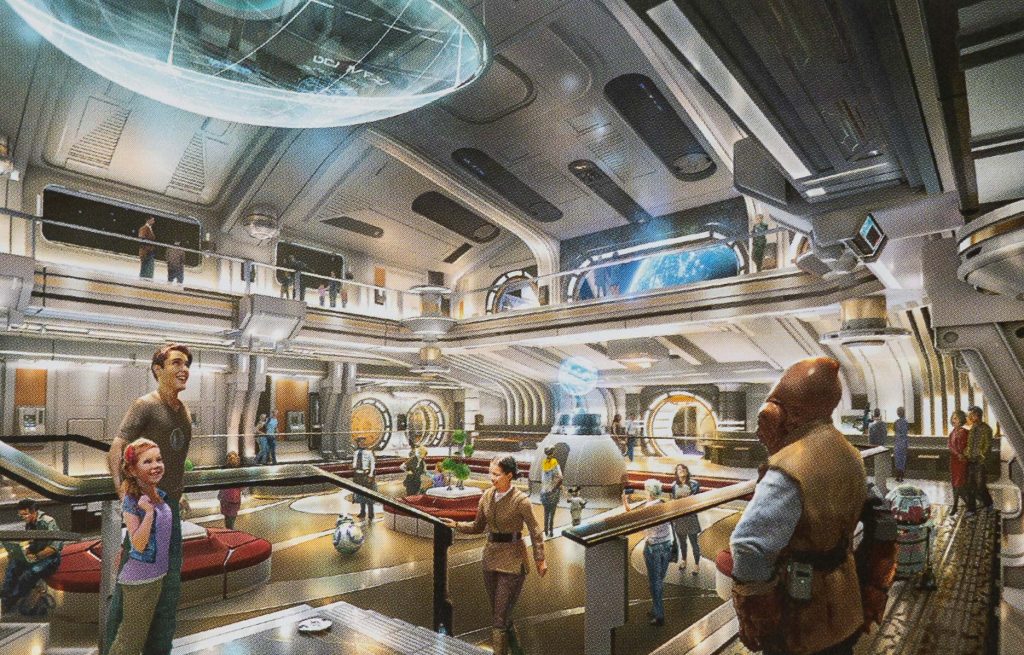 The prices to stay at Star Wars: Galactic Starcruiser came out earlier this year and many fans of the franchise had their dreams dashed upon hearing that the price to stay for two guests was just shy of $5000, three guests just on $5300 and four guests are looking at forking over $6000 for two nights.
If your wallet hasn't clamped itself shut yet and scurried under the bed, you will want to make your calendar for October 28, the day when bookings open for what will be a cruise of a lifetime!
Be sure to check out our vlog The Go To Family. Connect with us on Instagram, Twitter, and Pinterest !