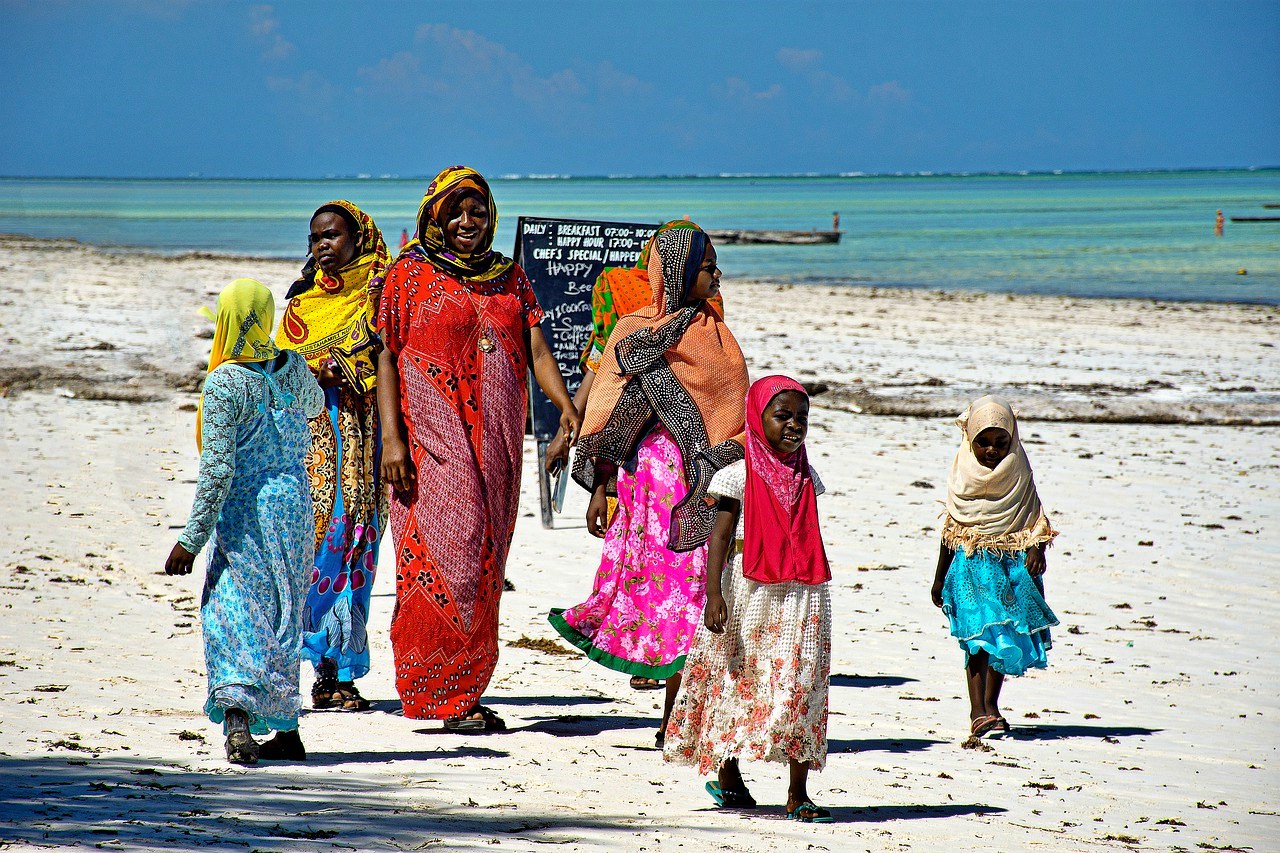 The island of Zanzibar is the main island in the archipelago of the same name, lying off the East African coast of Tanzania. Known for its gorgeous beaches and crystal clear waters, the island is also home to Zanzibar City. The city has many fascinating historic places to explore in its winding streets. These include Stone Town, an ancient spice trade center, with its palaces, mosques and old fort. Read on to find out the five best things to do on vacation in Zanzibar, Tanzania besides heading to the beach.
1. Visit Stone Town, Zanzibar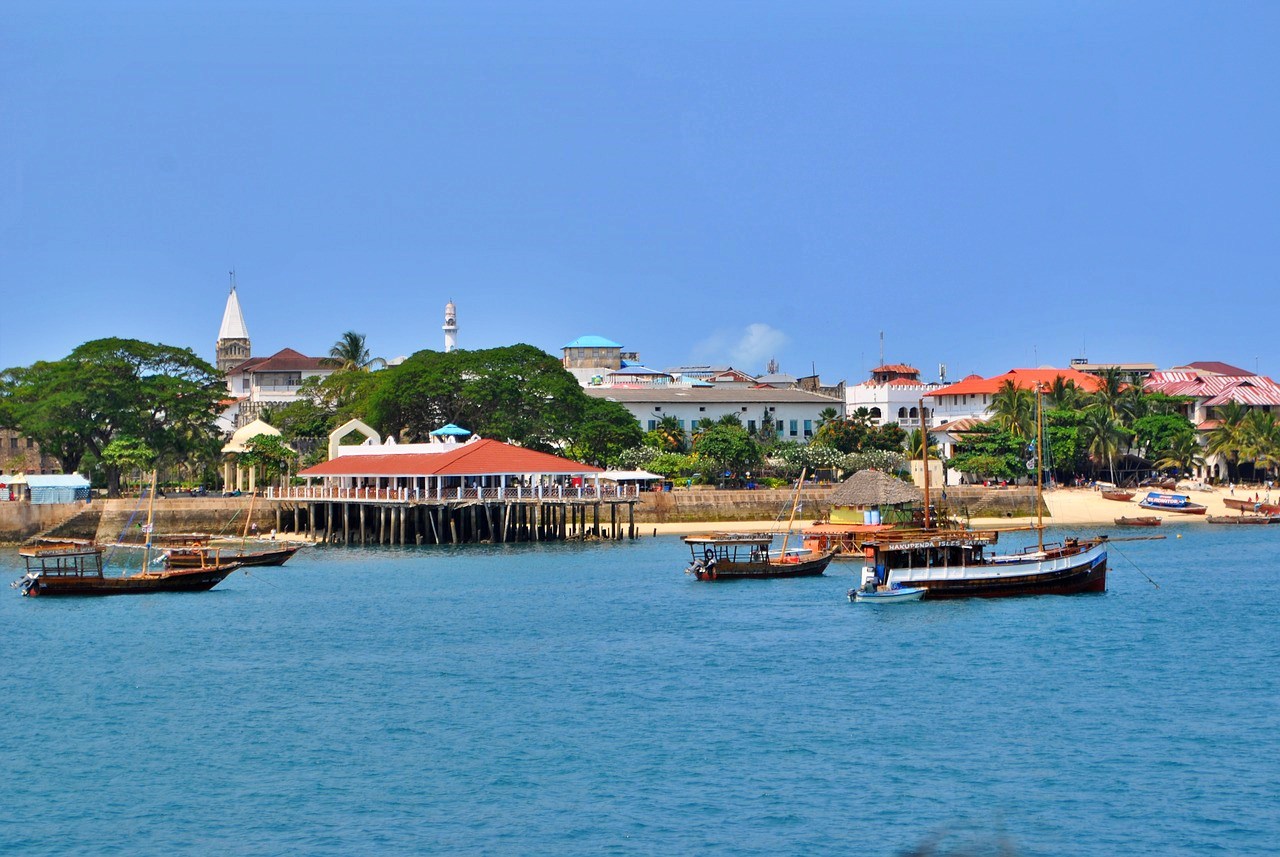 The capital of the island is Zanzibar City, which hosts Stone Town (Mji Mkongwe), an ancient trading post in the history of the island. Here in the old days, spices were traded and even today, the air is scented by the wares.
Meanwhile, local mosques sound the call to prayer as you explore the winding alleys, sipping chai or coffee from street vendors. Dining in the local restaurants allows a taste of catch-of-the-day fish laced with coconut. Moreover, Stone Town is a mixture of cultures, including Arabic, European, Persian and Indian from its old trading days. Read on for more best things to see and do in Stone Town, Zanzibar.
2. Forodhani Food Market, Stone Town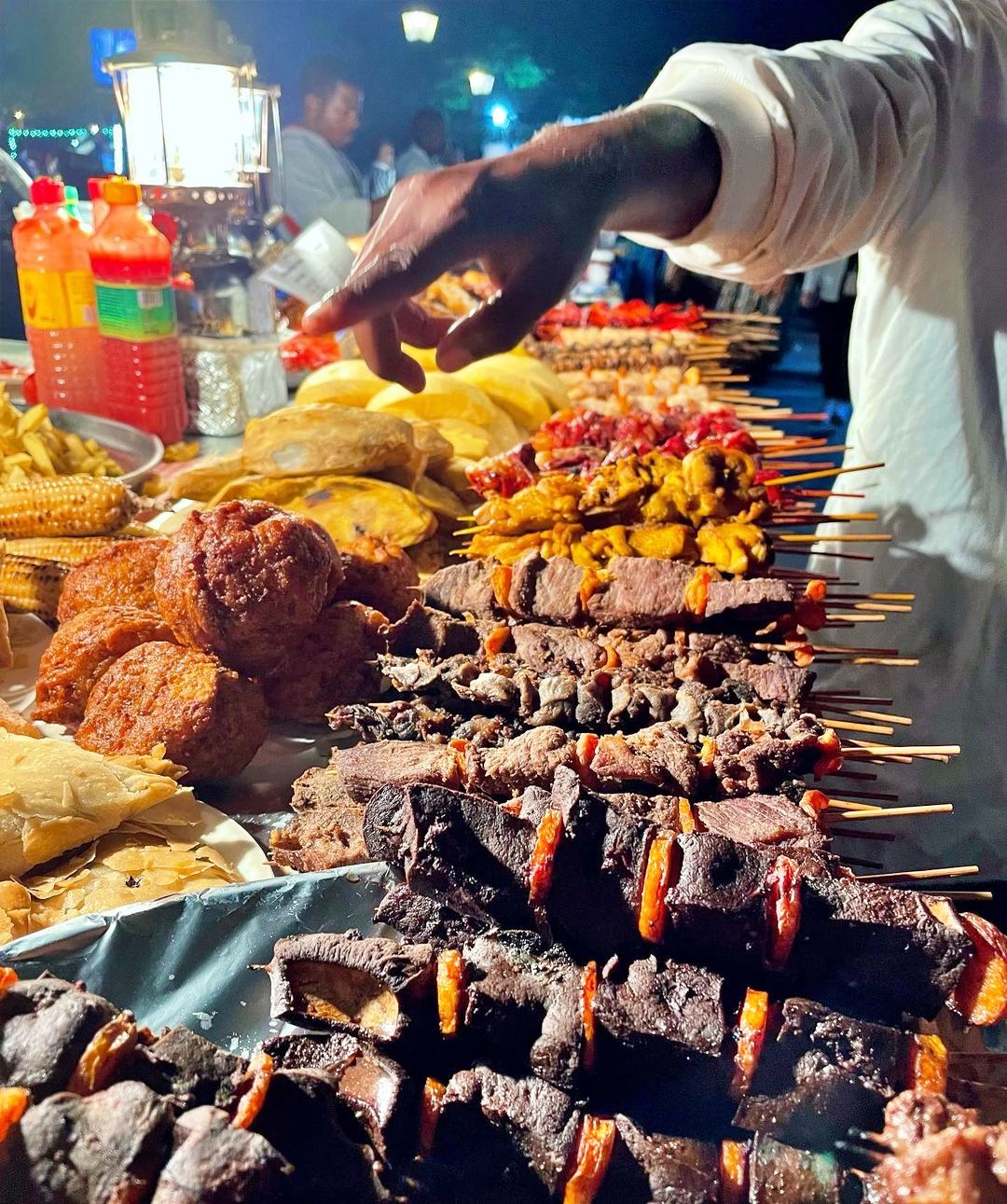 While in Stone Town, as the afternoon heads towards evening, head to Forodhani Food Market. This is Zanzibar's most famous night food market, full of chefs busy cooking and selling their wares. With so many great aromas wafting around you, you might have trouble deciding on the evening's fare.
Among the taste temptations are great big falafels, kebabs full of tandoori lobster, or fishplates served with samosas, naan bread and fried potato balls. Make sure you build up a hearty appetite before venturing here.
3. Visit the Freddie Mercury Museum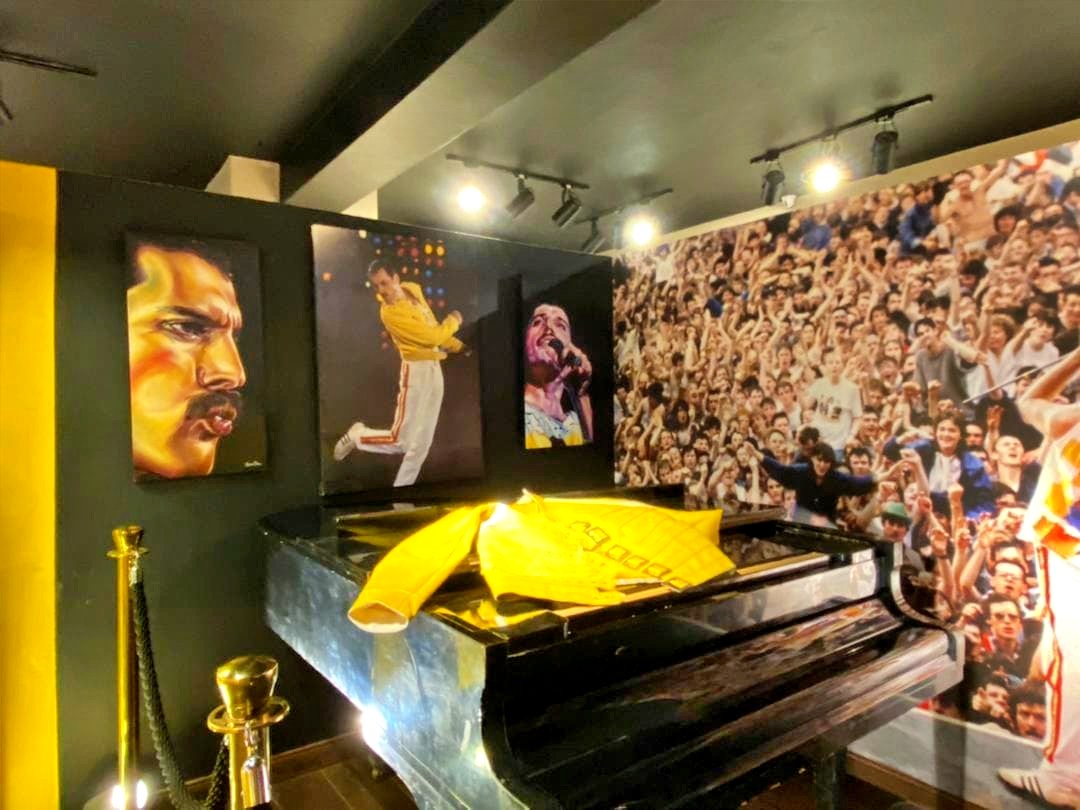 This option is a must for any Queen and Freddie Mercury fans visiting the island. Born Farrokh Bulsara in Zanzibar in 1946, Freddie Mercury went on to become the flamboyant frontman of Queen. While he went on to fame before passing away, his family's former home has been transformed into a museum dedicated to the island's most famous son.
Here, visitors can view family photos, see some of the singer's costumes and even the first piano Mercury ever played. Visiting here will rock you, indeed.
4. The Rock Restaurant, Michamvi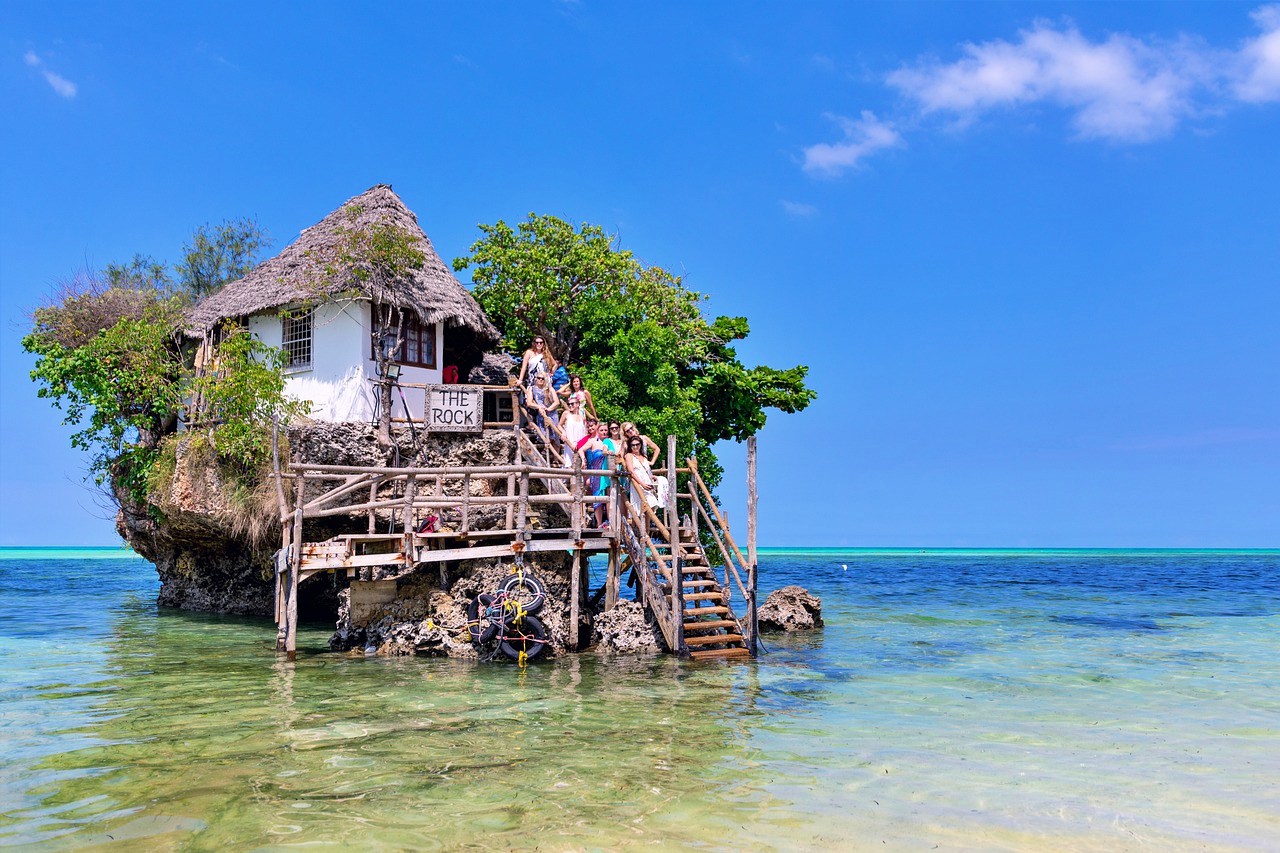 Going back to the subject of delicious food, one unique place to enjoy a dish is the Rock Restaurant in Michamvi. This unassuming diner might look like a rickety shack, but it is an icon of culinary excellence in all of Zanzibar. Meanwhile, the restaurant began as an aid to subsistence fishermen to sell their wares. Since then, however, it has turned into the best dining option in all of the archipelago.
Here, you can enjoy dishes like fish carpaccio with coconut sauce, or tambi (spaghetti) served with stir-fried fish. As an added extra, wash down the meal with an excellent South African wine. Meanwhile, there are only 12 tables in the restaurant and usually, it is fully booked. However, if you can get a reservation, it will be well worth the wait. Make your reservation online here.
5. Changuu Island, Zanzibar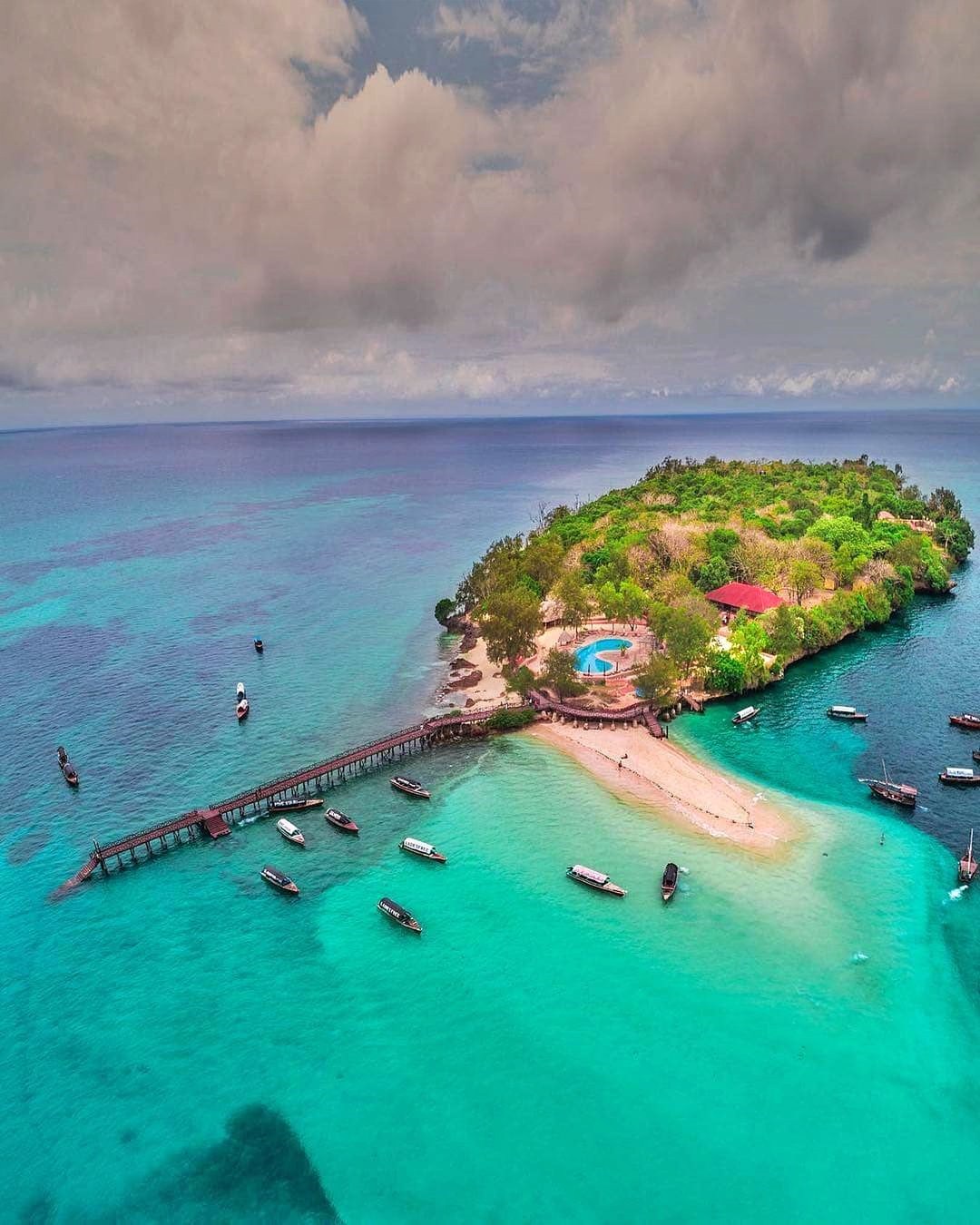 Also known as Prison Island or Quarantine Island, Changuu in Zanzibar has a dark history. The small island was first used by the Arabs as a prison for rebellious slaves. In 1893, the British First Minister of Zanzibar, Lloyd Mathews, purchased the island and constructed a prison complex. However, from that time, no prisoners were housed on the island and it became a quarantine station for yellow fever cases.
More recently, Changuu is a popular beach and snorkeling destination where visitors can spot endangered Aldabra giant tortoises. These were gifted to the island by the British governor of Seychelles and have flourished here.
Visit Zanzibar on your next trip to Tanzania to see these and other exciting and fascinating places on the islands.
Be sure to check out our vlog The Go To Family. Connect with us on Instagram, Twitter, and Pinterest !