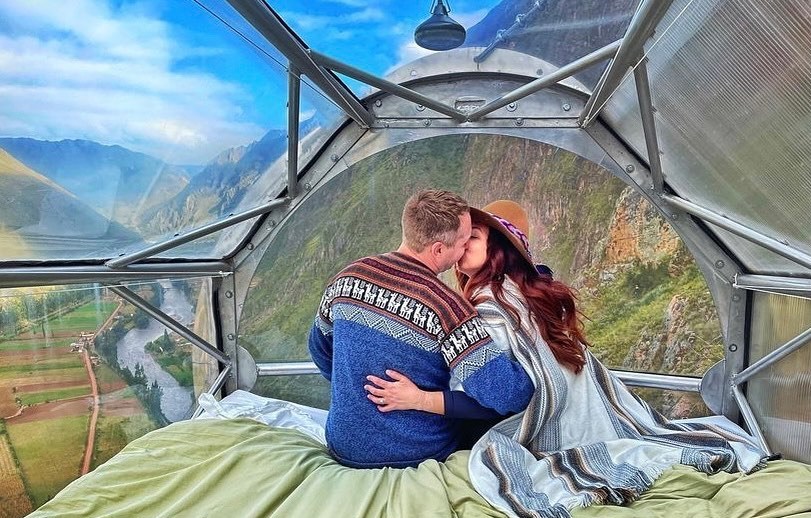 When seeking a romantic destination, many couples opt for exotic islands, but those with an adventurous spirit should give this place in Peru a chance. Located in the Sacred Valley of Cusco, Skylodge Adventure Suites offer the opportunity of a lifetime. Here, they get to sleep in a transparent bedroom capsule, hanging 1,312 feet above the valley floor. Read on to find out more about this adventurous romantic destination and the activities that are available there.
Skylodge Adventure Suites, Peru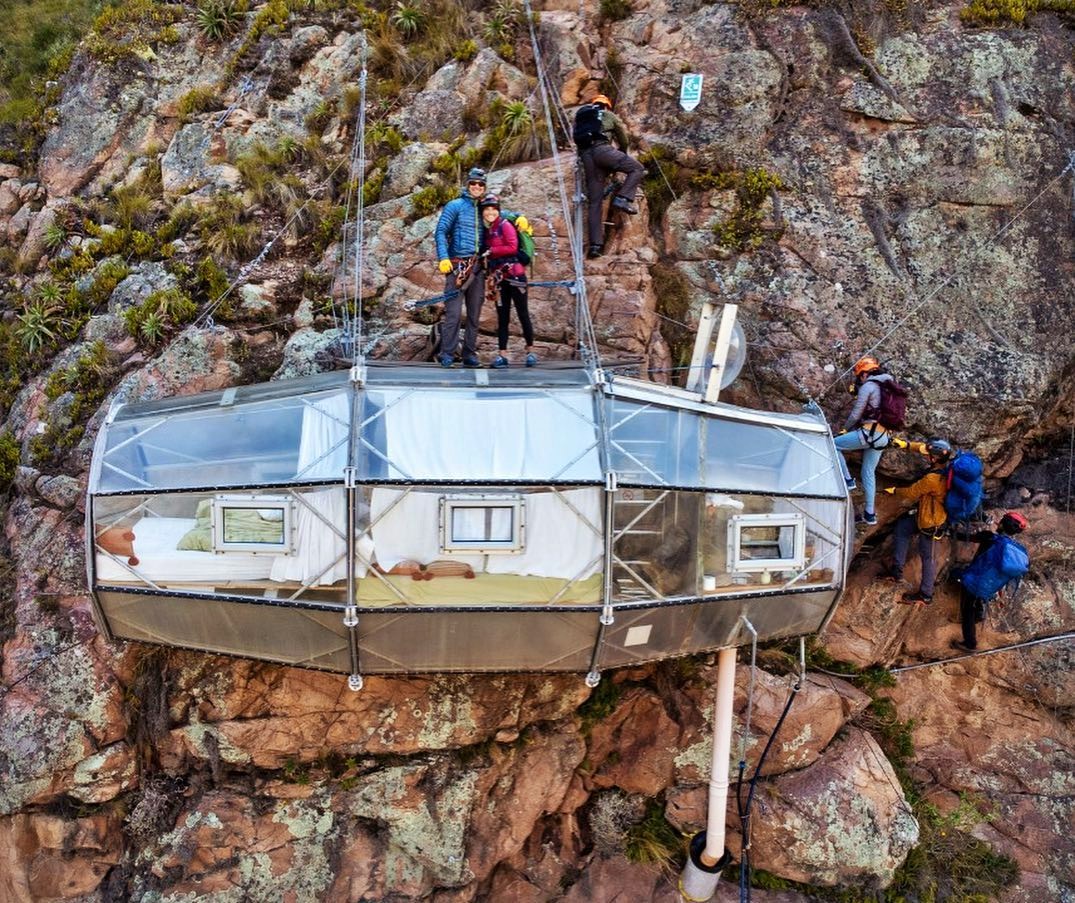 This stunning accommodation is perfect for romantic couples seeking adventure in a beautiful environment. Located in the Sacred Valley of Cusco in Peru, the property's suites aren't for the faint of heart. In fact, the hanging bedroom capsules hang 1,312 feet in the air above the valley floor. When in the completely transparent hanging bedroom capsule, couples can enjoy spectacular views of the mystic Sacred Valley below and the stars above.
About the bedroom capsules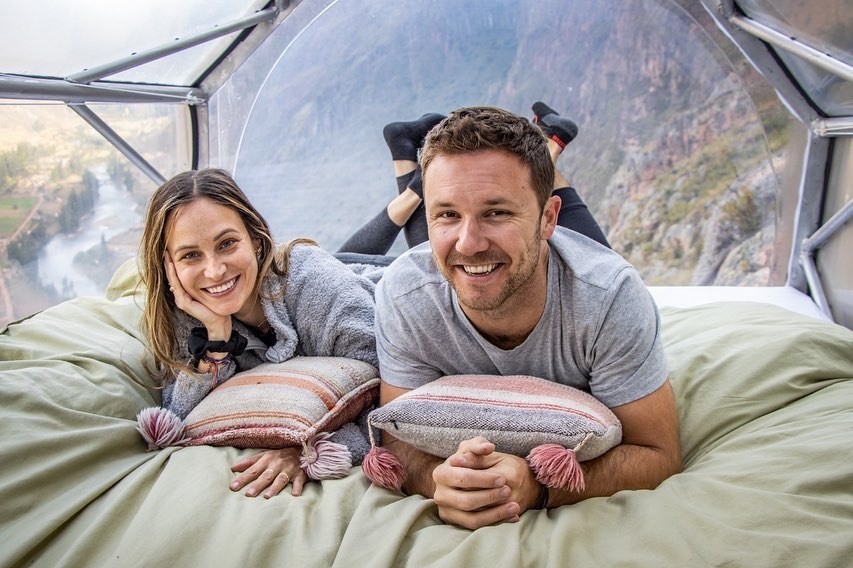 The capsules are hand-crafted from aerospace aluminum and weather-resistant polycarbonate. Each features four beds, a private bathroom separated by an insulated wall, and a dining area.  Moreover, each bathroom features a dry ecological toilet and a sink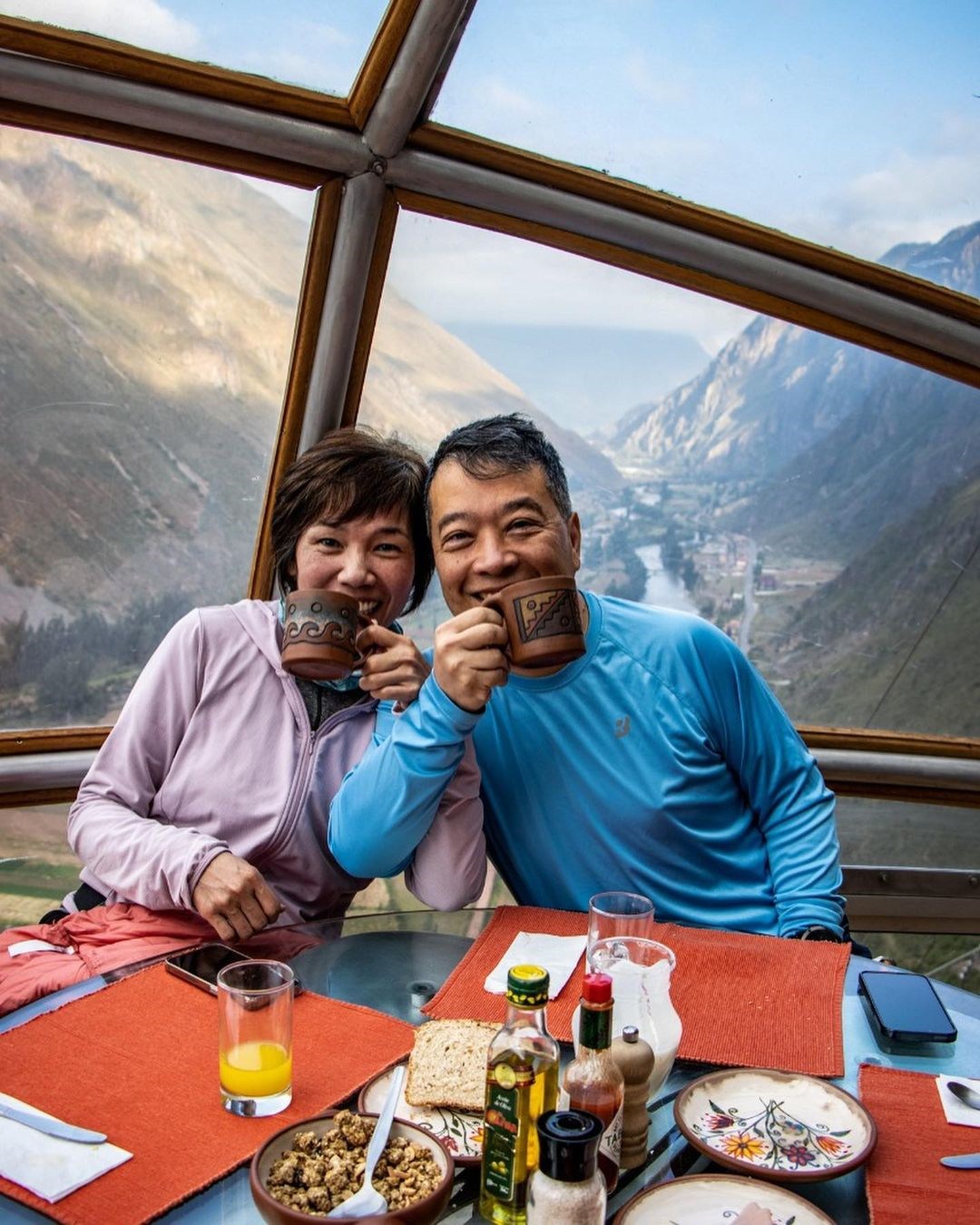 Each comfortable bedroom capsule measures 24 feet in length and 8 feet in height and width. Meanwhile, the suites have six large windows and four ventilation ducts and an exit portal in the upper part of the capsule.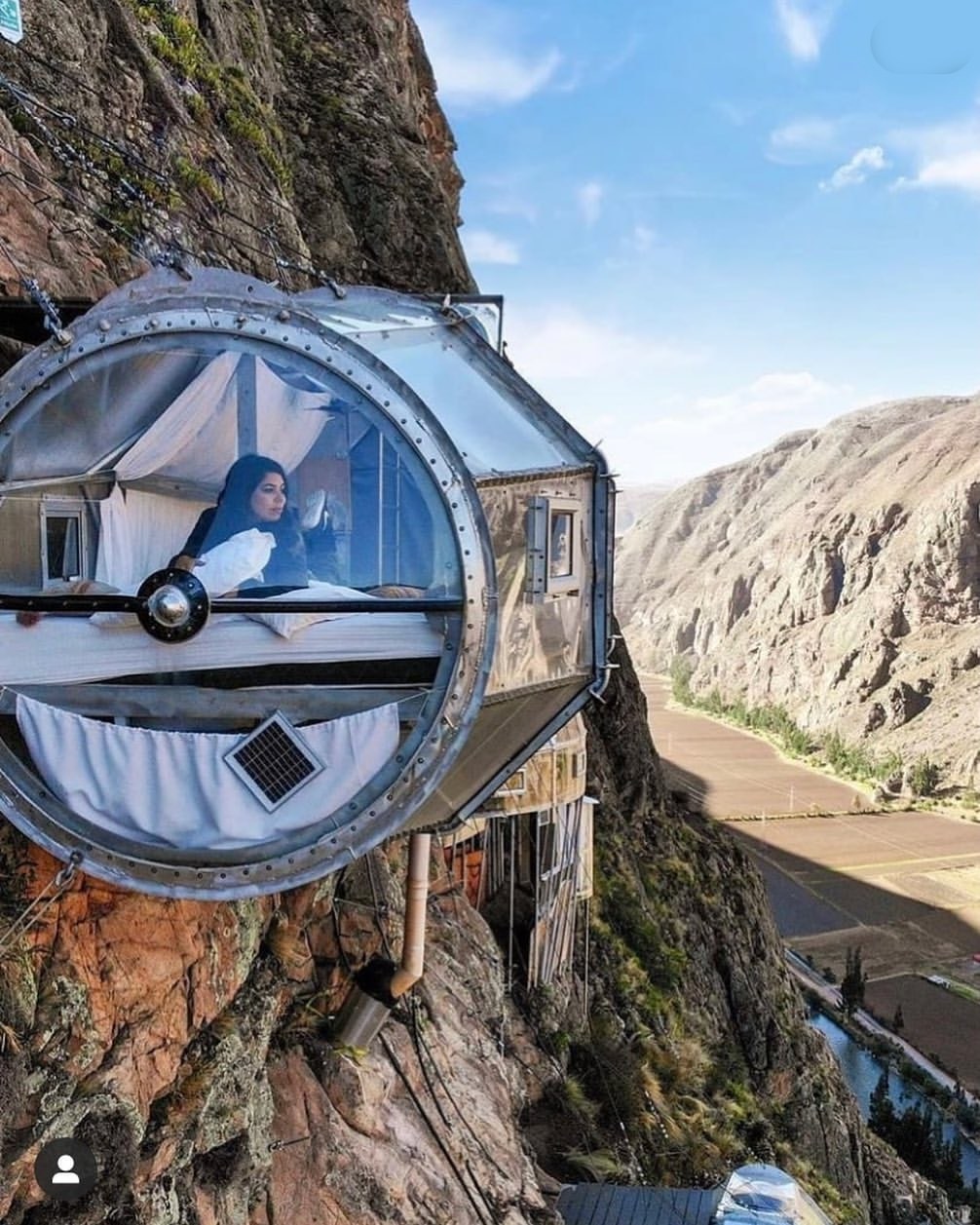 The dome features privacy curtains, good quality mattresses, down pillows, cotton sheets and quilts to keep guests warm in the lofty bedroom. Each also has four interior lamps and a reading light, powered by solar panels.
Just getting there is an adventure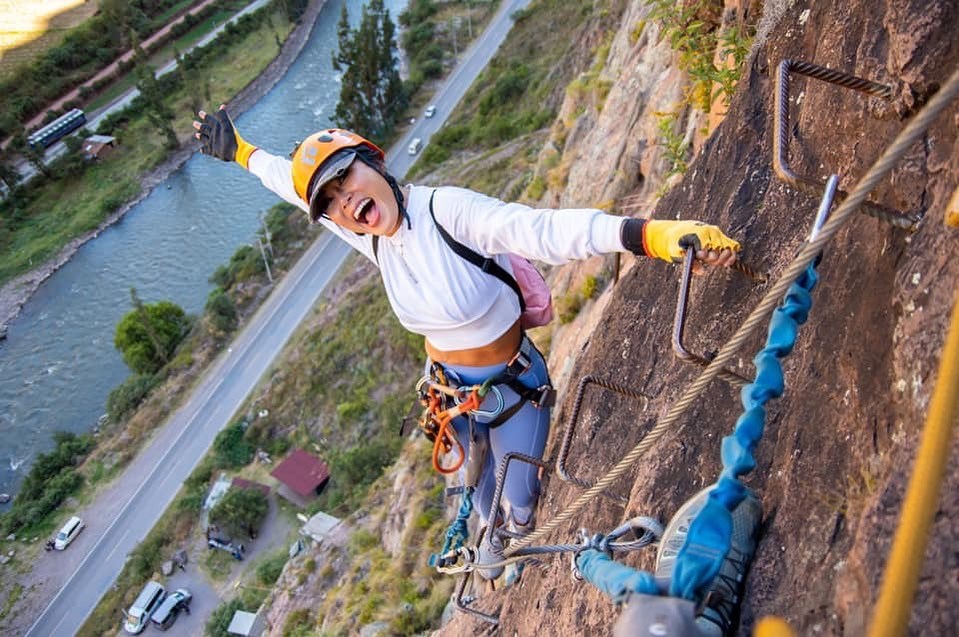 Meanwhile, to be able to stay at Skylodge Adventure Suites, potential guests must climb 1,312 feet of Via Ferrate. Alternatively, they can take a hike along a trail with ziplines.
Guests can also explore the Sacred Valley of the Incas that stretches along the Vilcanote River, surrounded by snowcapped mountain peaks all year round. The surrounding landscape is lush and green, especially after the rainy season.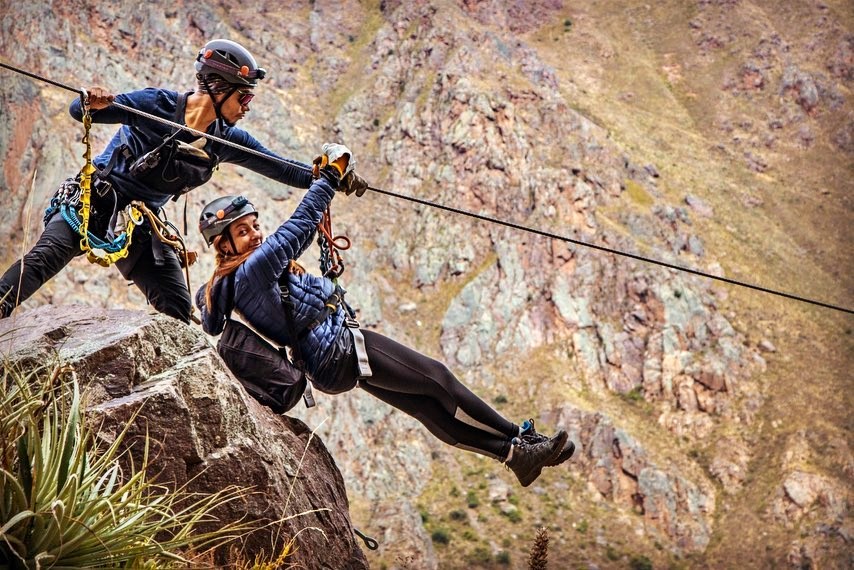 In Pisac in the Sacred Valley, romantic couples can stroll in the famous market, with its beautifully crafted Andean goods on sale.
Wildlife protection in the area
The Ccochahuasi Animal Sanctuary is located on the road between Cusco and Pisac. The wildlife center rescues indigenous animals from owners mistreating them and from illegal traders.
Here, visitors can see pumas and other Andean cats, along with alpacas, llamas, parrots and vicuñas. Meanwhile, special attention is given to endangered condors, threatened with extinction by illegal hunting. In fact, the center also breeds condors in captivity, to eventually release them into the wild.
Have a truly romantic adventure in the Sacred Valley of Cusco, staying in Skylodge Adventure Suites.
Be sure to check out our vlog The Go To Family. Connect with us on Instagram, Twitter, and Pinterest !