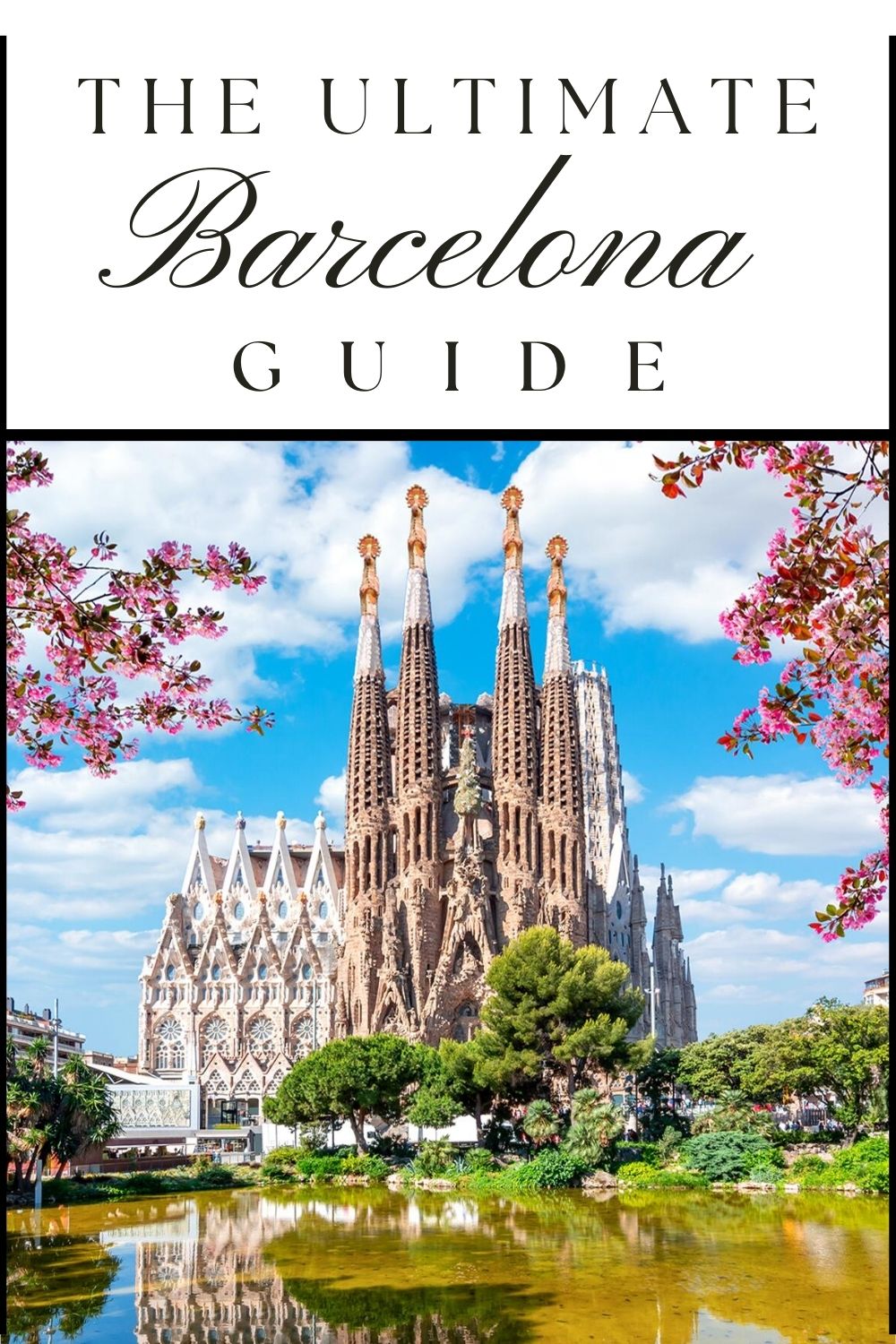 The Catalan capital, Barcelona is an oceanfront city, stretching along the coast with well-kept beaches. However, it is also known for its remarkable architecture, ranging over 2,000 years. Here, visitors can see the Roman-era Barcino, with its ancient columns and walls, and stroll in the Gothic Quarter for a feel of the Middle Ages.
The city features a 14th-century cathedral and the more recent (and still unfinished) spectacle of La Sagrada Familia. Some streets in the city are lined with colorful and intricately built Modernist buildings, the creations of Antoni Gaudi. Meanwhile, art lovers can experience the work of Pablo Picasso and Joan Miró, both of which have major museums here, dedicated to their work.
Read on for detailed information about this exciting city, including how to get there, which neighborhoods to stay in and where to eat. Moreover, you will find more details about the major attractions of this Spanish city.
How to Get to Barcelona, Spain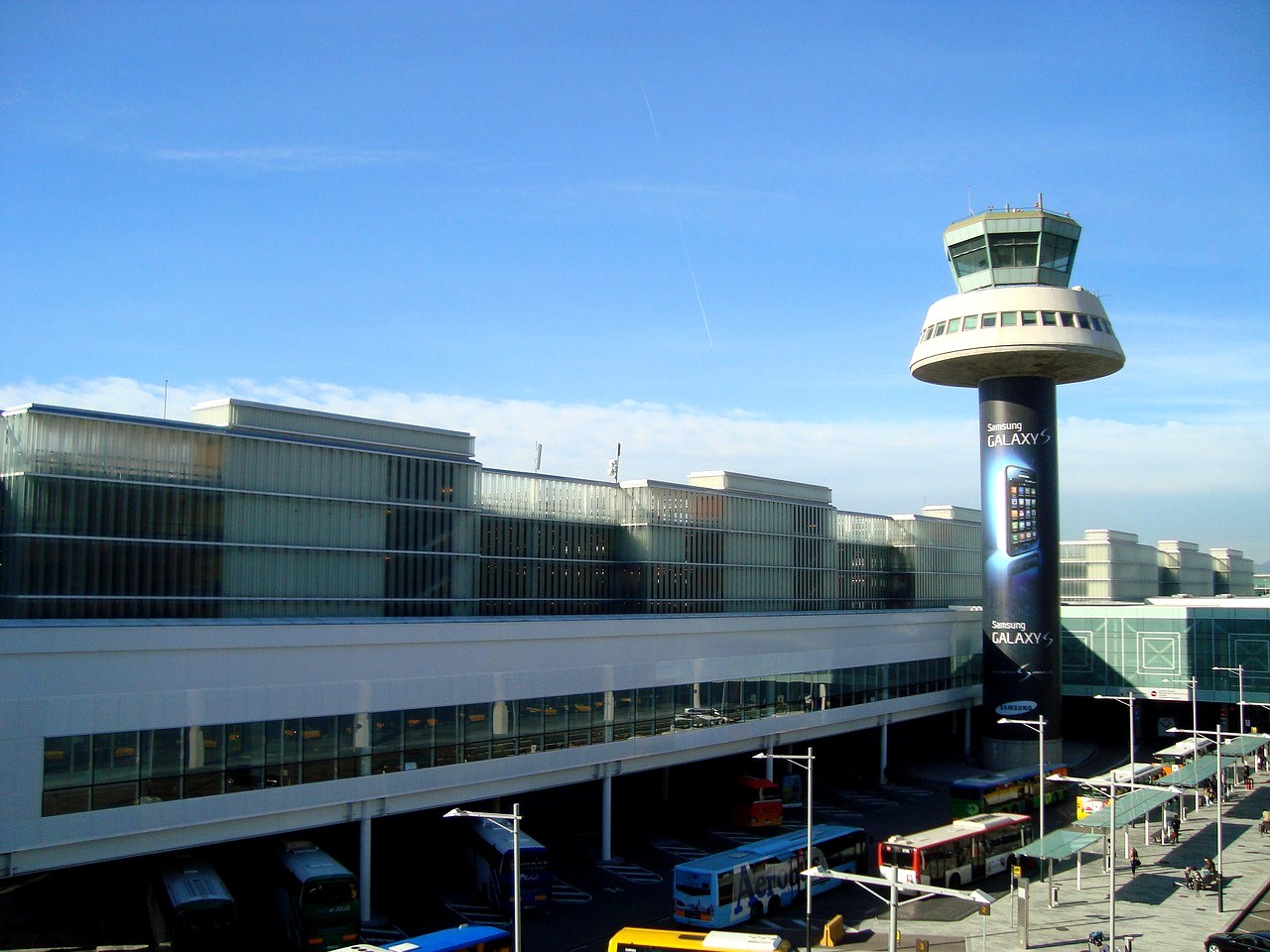 When visiting Barcelona, you will fly into Josep Tarradellas Barcelona-El Prat Airport (also known as El Prat Airport under the code BCN). This modern, international airport is located 15 km (9 mi) southwest of the city center.
Meanwhile, the El Prat Airport is ranked 3.9 stars from 30,083 Google reviews.
Transport to and from the Josep Tarradellas Barcelona-El Prat Airport (BCN)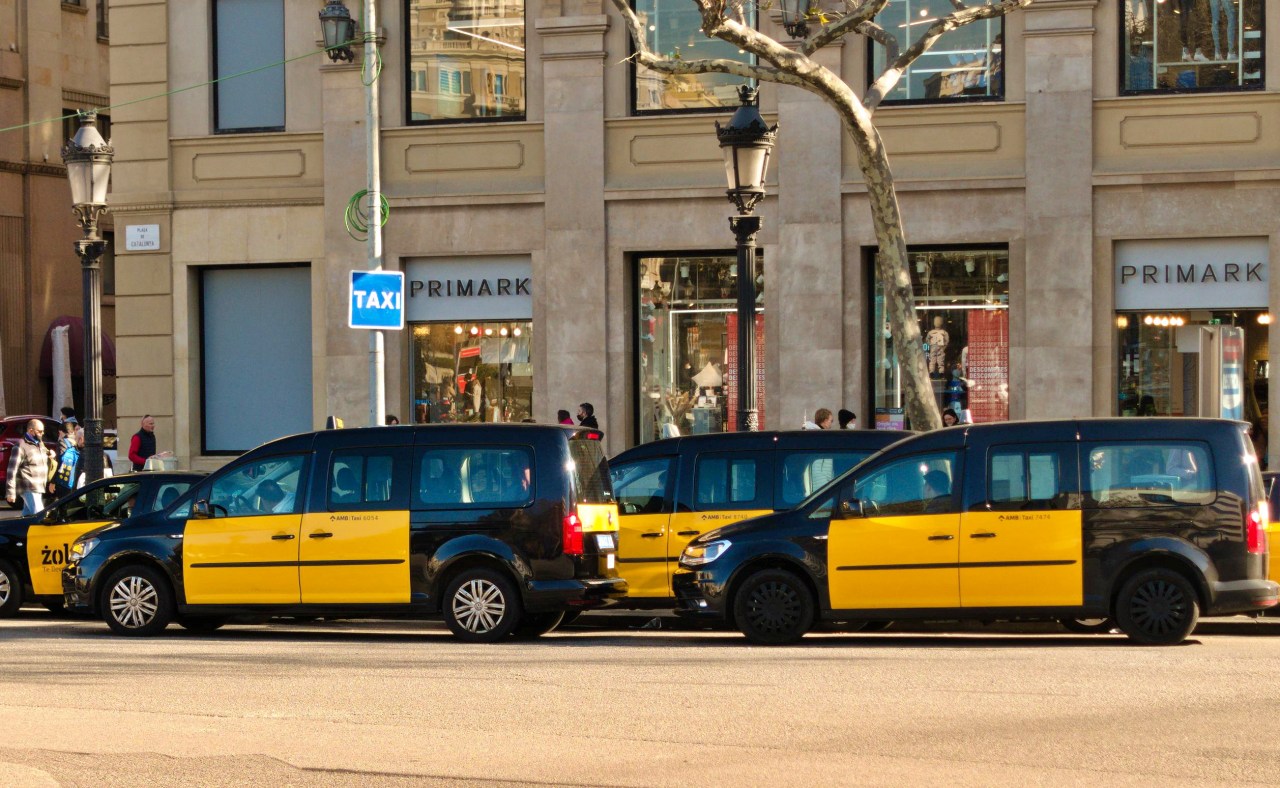 The airport is conveniently linked by bus and taxi services, running at regular intervals, and the city is also served by Uber.
Travelers can also catch the R2 Nord train, which runs between the city and Terminal 2B at the airport. However, it is important to note that the R2 train (without the Nord) does not go to the airport.
If traveling to Barcelona on the high-speed rail from Madrid, you will disembark at the main railway station in the city center. Those arriving by sea will dock in the city's harbor.
Getting Around Barcelona
Barcelona offers an excellent public transport service, including bus and Metro rail options, Uber and the iconic black and yellow taxis to get around. The cheapest is the bus service, which on average takes you where you want to go for around 2 euros ($2.11) depending on the distance traveled.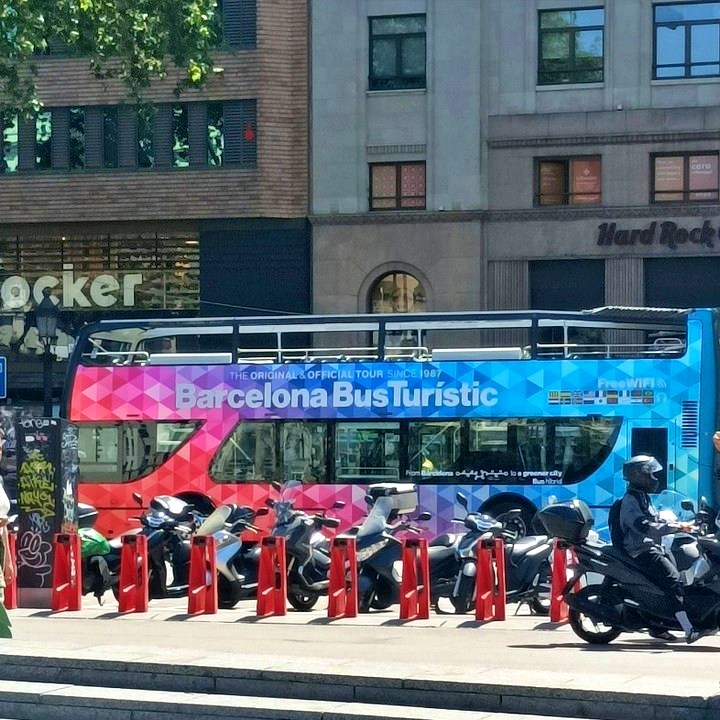 For those with only a short time in the city, the Barcelona Bus Touristic Hop-On-Hop-Off bus is invaluable. The bus drops at major attractions throughout the city where you can hop off and when finished there, hop on again. However, for those with the energy and time, exploring the city on foot or by bicycle is the best option to ensure you don't miss a thing.
Which are the best neighborhoods to stay in Barcelona?
Las Ramblas, Barceloneta, Barri Gòtic or El Born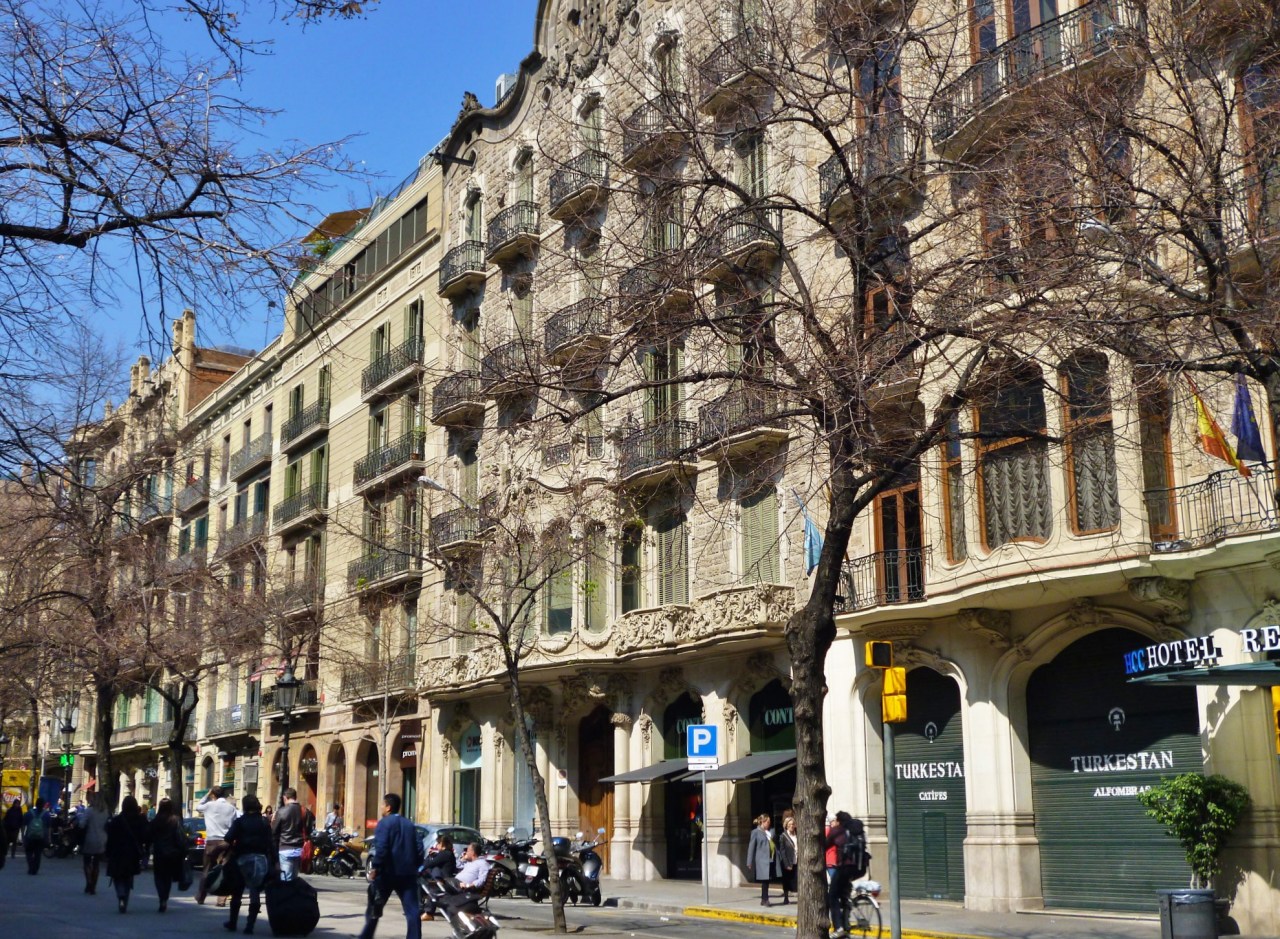 Whether staying in hotels or vacation rental apartments, many properties can be found in the upscale Eixample neighborhood. Meanwhile, Barri Gòtic and El Born also offer high-end properties.
Anywhere in the Las Ramblas area is a great place to be based for all the major attractions of the city. In fact, here visitors have access to the many restaurants and bars that line this popular thoroughfare.
Those looking for family-friendly accommodation will find Gràcia and Poblenou have a good range. Meanwhile, for those seeking midrange or budget accommodation El Raval, Pobel Sec and Barceloneta offer a good range of hotels or vacation rental apartments. All neighborhoods have excellent access to restaurants, shops, etc.
However, according to a recent report, Barceloneta, which is close to the beach, might only have a few properties available due to the city's efforts in sustainable tourism. The city's mayor has clamped down on illegal rentals, which, while cheap, were often unsuitable for travelers.
One important aspect to be borne in mind is that apartments in the older buildings in the city rarely have elevators. Obviously, this can be very difficult for any tourist with mobility issues.
Which hotels to stay at in Barcelona?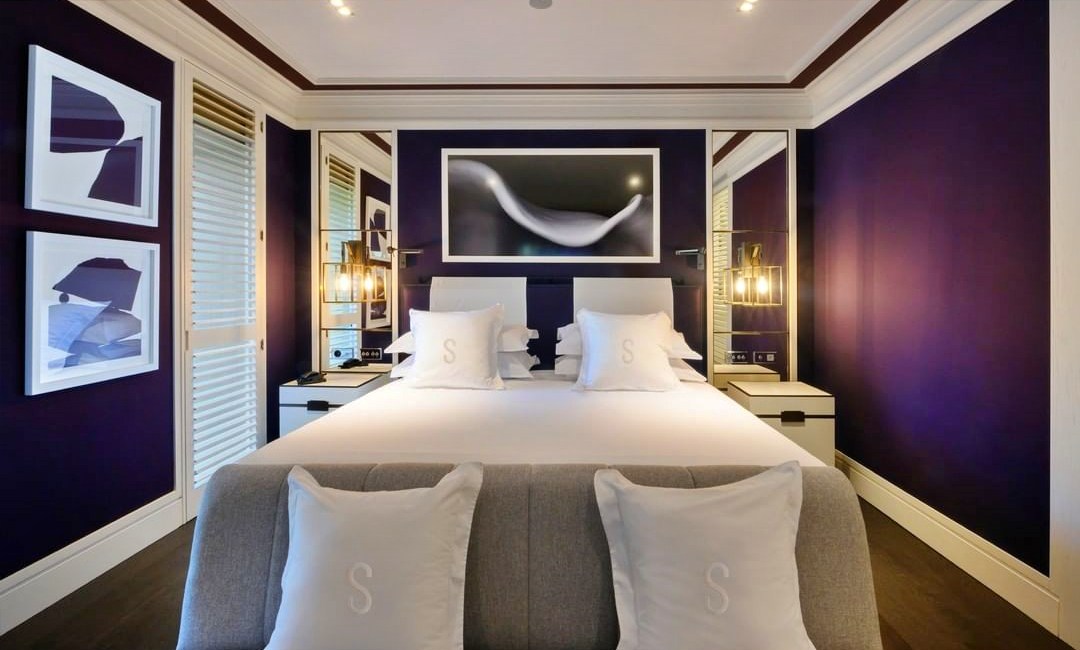 The city literally has hundreds of hotels and B&Bs to choose from, located in the heart of the city, on the outskirts, or on the beach. However, the top most popular hotel according to TripAdvisor is the beautiful Seventy Barcelona. With a daily rate of €247 ($260) this four-star hotel has what it terms an Urban Beach Club and is a place to enjoy gastronomy. This hotel is located in Carrer Còrsega in the popular upmarket neighborhood of Eixample.
Meanwhile, H10 Madison boasts a rooftop swimming pool with views across the city. This modern hotel is located steps from the cathedral in the Gothic Quarter of Barcelona and boasts a daily rate of €227 ($239).
Meanwhile, Abba Sants Hotel, located at Calle Numancia 32, is also recommended and at a daily rate of €97 ($102) is a more budget-friendly stay. This hotel is in the Passeig de Gracia area of the city, with many shops and restaurants close by.
Also in the top 10 and reasonably priced at €141 ($148), Hotel Europark also boasts a rooftop swimming pool with beautiful views across the city. This hotel is also conveniently located in the Eixample neighborhood of the city. Check out other recommended hotels on TripAdvisor here.
The Top Restaurants and Places To Eat In Barcelona
Barcelona has a huge range of restaurants to choose from, serving the cuisine of most countries in the world. Whether you want traditional Spanish, Italian, Japanese, French, Chinese, British, or more, there is literally a restaurant for everyone.
Of interest to note, the top-ranked restaurant in Barcelona is Vrutal – an eatery serving healthy vegetarian and vegan fare. The restaurant is conveniently located at Rambla del Poblenou No 16.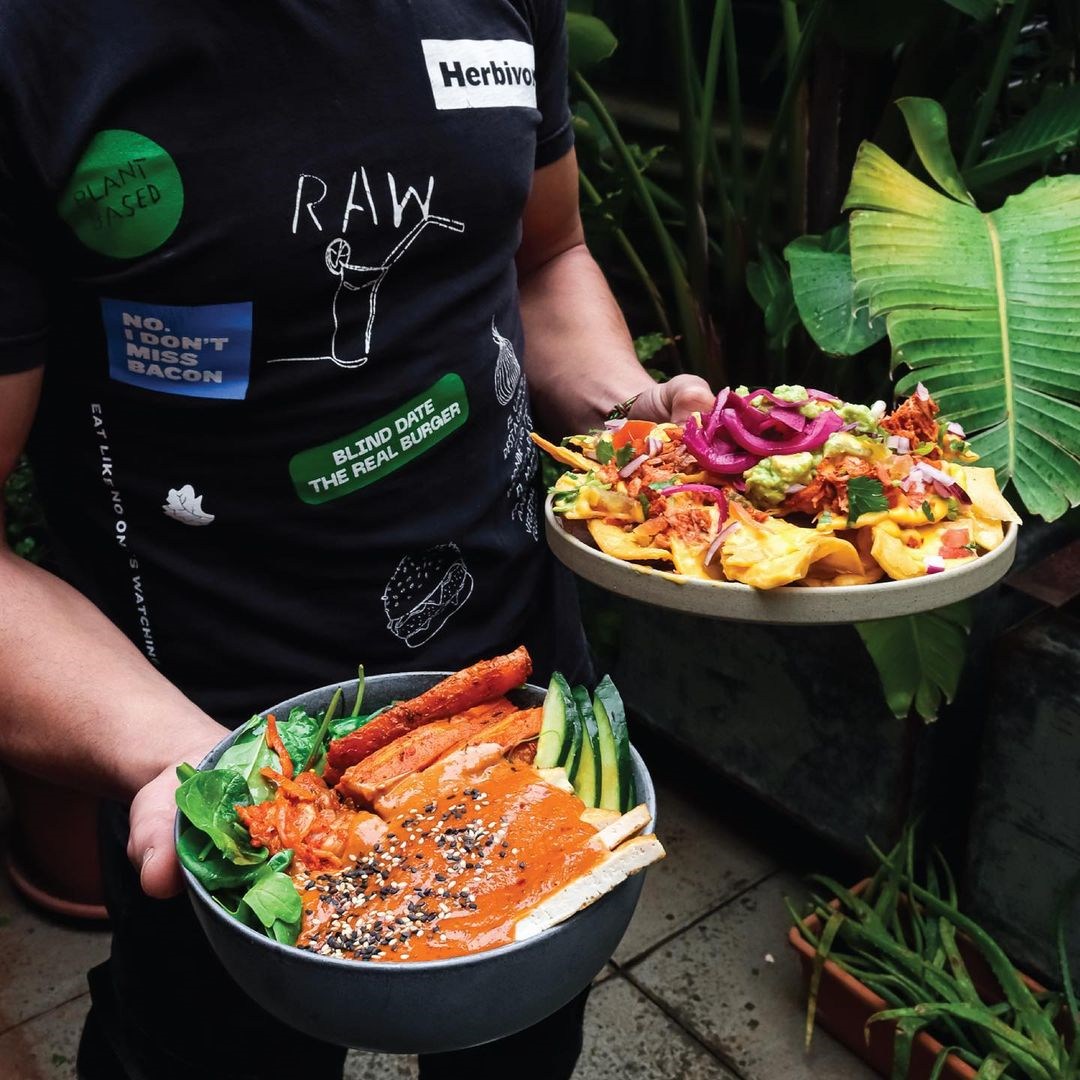 Next in line is an Italian restaurant, Bellebuon which, according to reviewers serves the best homemade pasta in the city, and is located in the Gracia area of town. This is closely followed by another Italian eatery, La Patsa Lab.
Meanwhile, Jara Sushi Degustacion at Carrer De Pàdua is renowned for its sushi dishes. For the poshest form of takeaway, La Gastronomica Burgers in Carrer Vilamari serves a range of unique and delicious burgers.
Head to La Gastronomica in Carrer de Calabria to sample the best in Spanish and Catalan cuisine. The city has many tapas bars which are ideal for those who want to sample small dishes of Spanish cuisine.
Alternatively, for the best tapas in town, head to Bodega Biarritz 1881 Tapas Bar in Carrer Nou de Sant Francesc. Raó Restaurante at Carrer de les Sitges, 3, is another recommended tapas bar, serving Spanish/Catalan, European and Mediterranean food. Meanwhile, Colom at Escudellers, 33, also comes highly recommended by diners.
Truly, the choice is yours for the taking – browse the top-ranked restaurants, tapas bars, and eateries in the city on TripAdvisor here.
Top attractions in Barcelona
Obviously, the beach is a huge draw for vacationers, but this oceanside city is so much more than clean sand and swimming in the Mediterranean Sea. In fact, the city of Barcelona has many attractions that can take more than a week of vacation to explore.
However, among the major attractions here are the amazing work of architect Antoni Gaudi, which can be seen throughout the city, and other spectacular architecture. The following is a brief introduction to the must-see locations to explore on a trip to Barcelona. In each case, a link to the official website is supplied for more information.
The magic of Antoni Gaudi
Antoni Gaudi's swansong was the majestic, and still unfinished Sagrada Familia. Gaudi took over the design of the building from another architect and began to do his magic on the spectacular basilica. Regrettably, he died in a traffic accident on June 10, 1926, before the construction was complete.
These days, visitors to the Sagrada Familia pay a fee to enter, which goes towards the ongoing construction of the amazing building. Currently, entry fees are €20 ($21) for adults, €18 ($18.70) for students and children and €16 ($16.60) for seniors. Children under the age of 10 are free.
-Casa Mila (La Pedrera)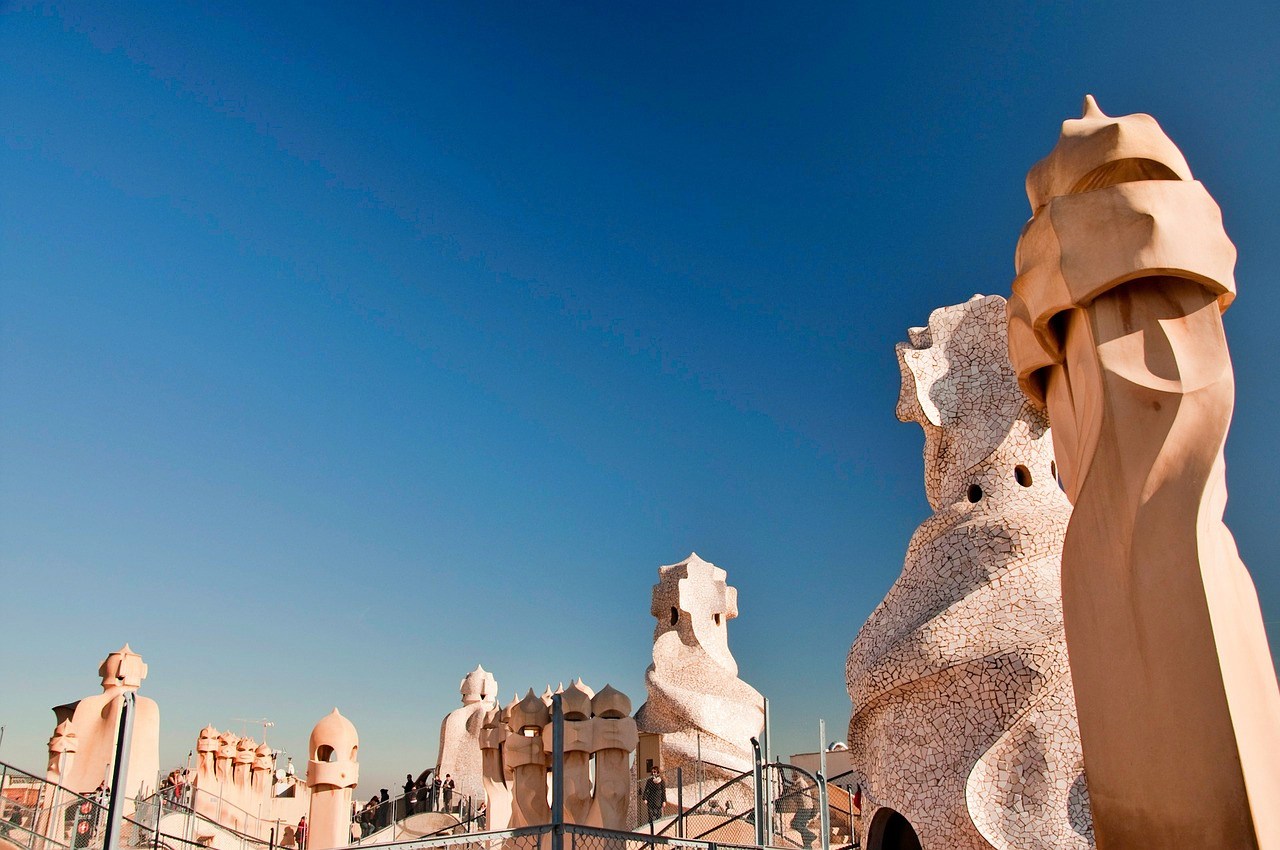 One of Antoni Gaudi's completed projects is Casa Mila, which is also known "La Pedrera" which translates to the quarry, for the unusually rugged appearance of the building. One must-see in this building is the roof terrace, with its amazing chimneys. Reportedly, these amazing chimneys inspired George Lucas when designing the stormtroopers' costumes in the Star Wars movies.
Ticket prices here vary depending on the tours available, but basic entry fees are €25 ($26) for adults, €12.50 ($13 )for children 7-12 years, and children 0-6 years enter free. Meanwhile, students, disabled people and pensioners pay €19 ($19.75). All prices include an audio guide.
Casa Battló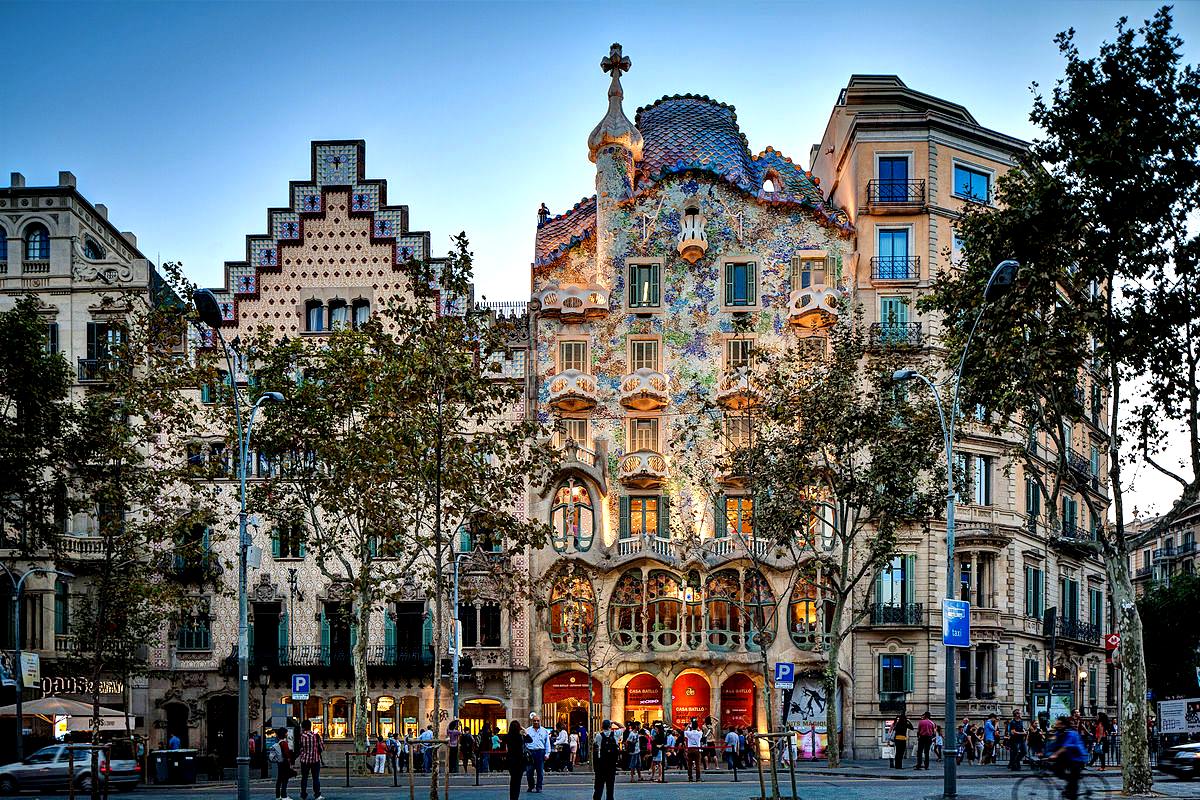 Casa Batlló is an apartment building designed by Antoni Gaudí and it was built in the true Catalan Modernism style. The curving shapes of the building are based on the legends of George and the Dragon, while the interior is unique and very attractive.
A general visit of 1 hour 15 minutes to Casa Battló is €35 ($36) for adults, while children enter free.
Parque Güell, Barcelona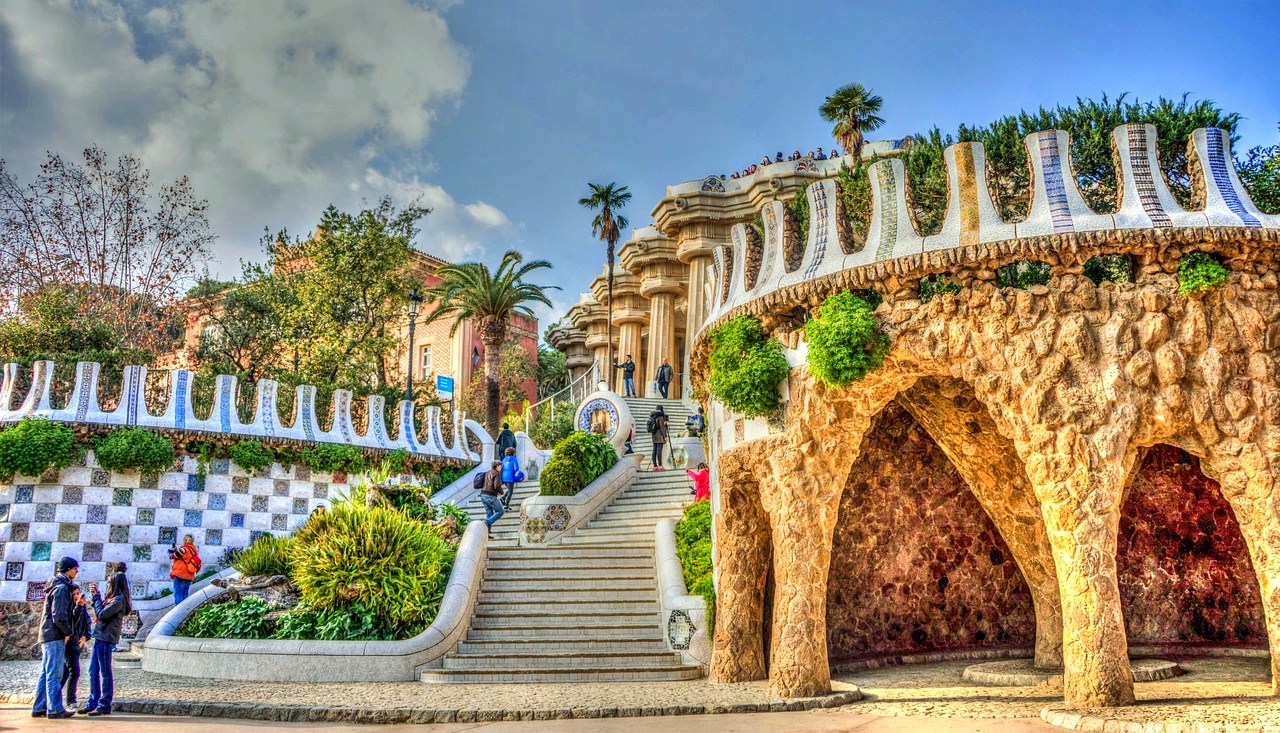 Originally planned as a residential neighborhood, Parque Güell is now a beautiful park offering panoramic views over the city. Gaudi's touch can be seen throughout the park in his mosaic benches, the famous salamander statue, and gingerbread houses. The park used to be free to enter, but nowadays, only a limited number of people are admitted each hour. Meanwhile, tickets are available online to purchase in advance.
Parc de Montjuïc and the Magic Fountain
Parque Montjuic is on a hillside in the city with numerous attractions, including Foundation Joan Miro, Palau National, the Olympic Stadium, and Poble Espanyol (the Spanish village).
Meanwhile, it also features the magic fountain "Font Magica" with its beautiful show of water and light after dark. Enjoy a video of Freddie Mercury and Spanish opera singer Montserrat Caballé singing the song Barcelona with a display from the magic fountain.
Visitors can take a cable car up to the Montjuïc Castle, an 18th-century fortress. From here, some of the most spectacular views in Barcelona can be enjoyed.
Tibadabo Mountain and the amusement park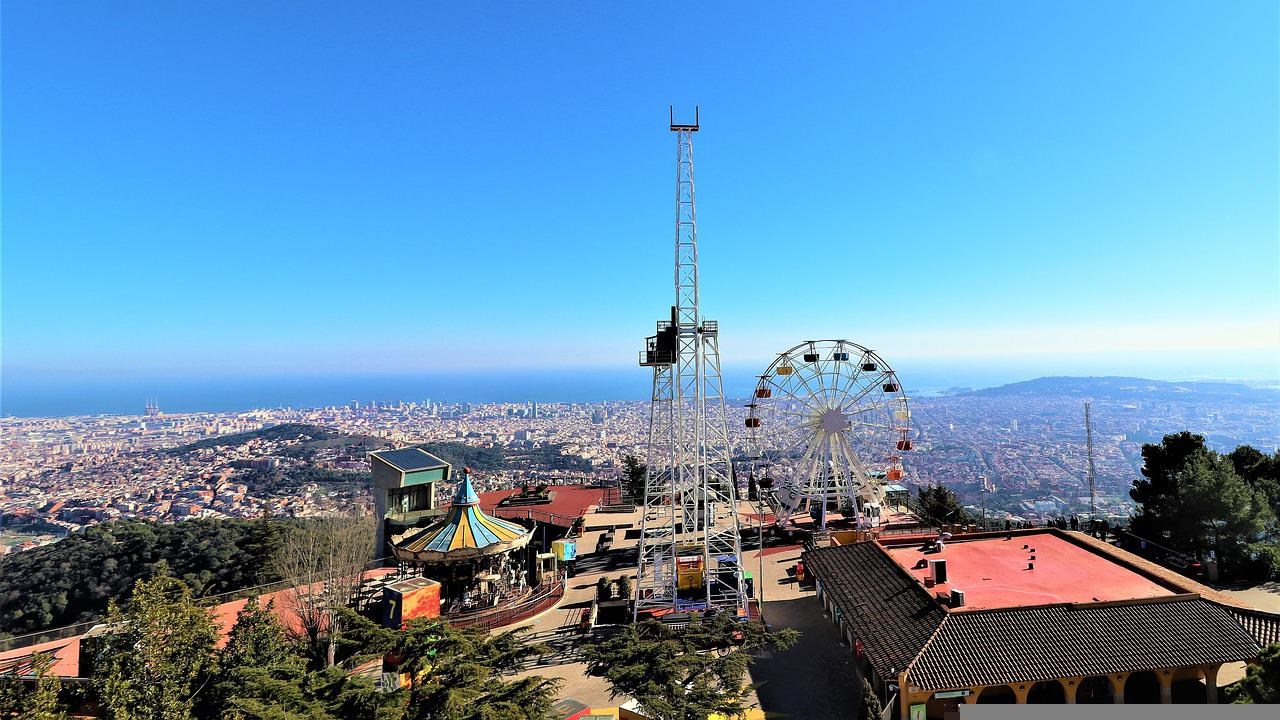 Speaking of mountains, Tibidabo stands on the outskirts of Barcelona and can be accessed by a cogwheel train. Once at the top, visitors can head to the Parque de Atracciones del Tibidabo amusement park, visit the famous church Iglesia del Sagrat Cor, and, of course, take in the amazing views from the top of the mountain.
As a reminder, for those with limited time, the Barcelona Bus Touristic Hop-On-Hop-Off bus is invaluable, taking you from attraction to attraction with an audio guide. Meanwhile, public buses and taxis are always available to take you around the city.
Dos and Don'ts when visiting Barcelona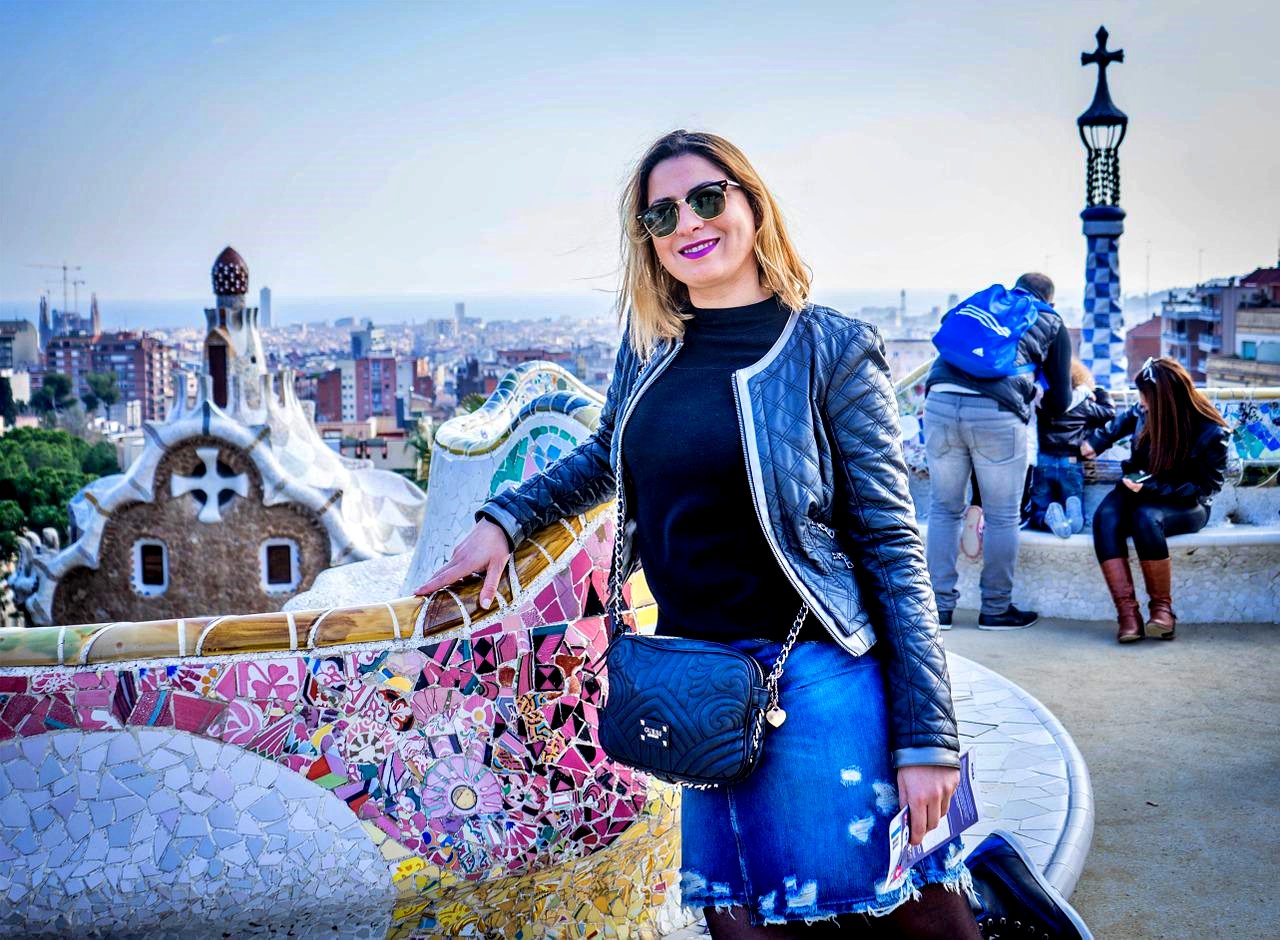 Like most major cities, Barcelona does have petty pickpockets who are more than happy to take your wallet or that expensive camera around your neck. The best idea is to avoid looking like a tourist – keeping your valuables out of sight are you tour the city. For ladies, rather than carrying a purse, wear a fanny pack containing the basics.
If you can, try to learn a few words in Spanish and Catalan, for example, por favor, gracias and bon dia. However, don't try to speak politics in Barcelona. While it is fine to ask locals their opinion on Catalan independence, try not to be too pro-Catalonia or pro-Spain, as you could end up offending the people around you. Attempts at Catalan independence have been going on for years and nerves tend to be a little raw.
Ensure that your hotel has a safe in the room or at the reception desk. Ensure your passport, credit cards, jewelry and extra cash is locked away while out of the hotel.
Obviously, Barcelona has many more attractions, including museums, art galleries, churches, the cathedral, shops, and more. It is one of those cities where you will find yourself returning, over and again. Basically, to see all the attractions in the city could take you weeks – it is that exciting and cosmopolitan.
However, if do you have the time, enjoy day trips out of the city to Girona, or the Alt Penedes wine district.
Find out more about this exciting and unique city on the Barcelona official tourism website.
Be sure to check out our vlog The Go To Family. Connect with us on Instagram, Twitter, and Pinterest !