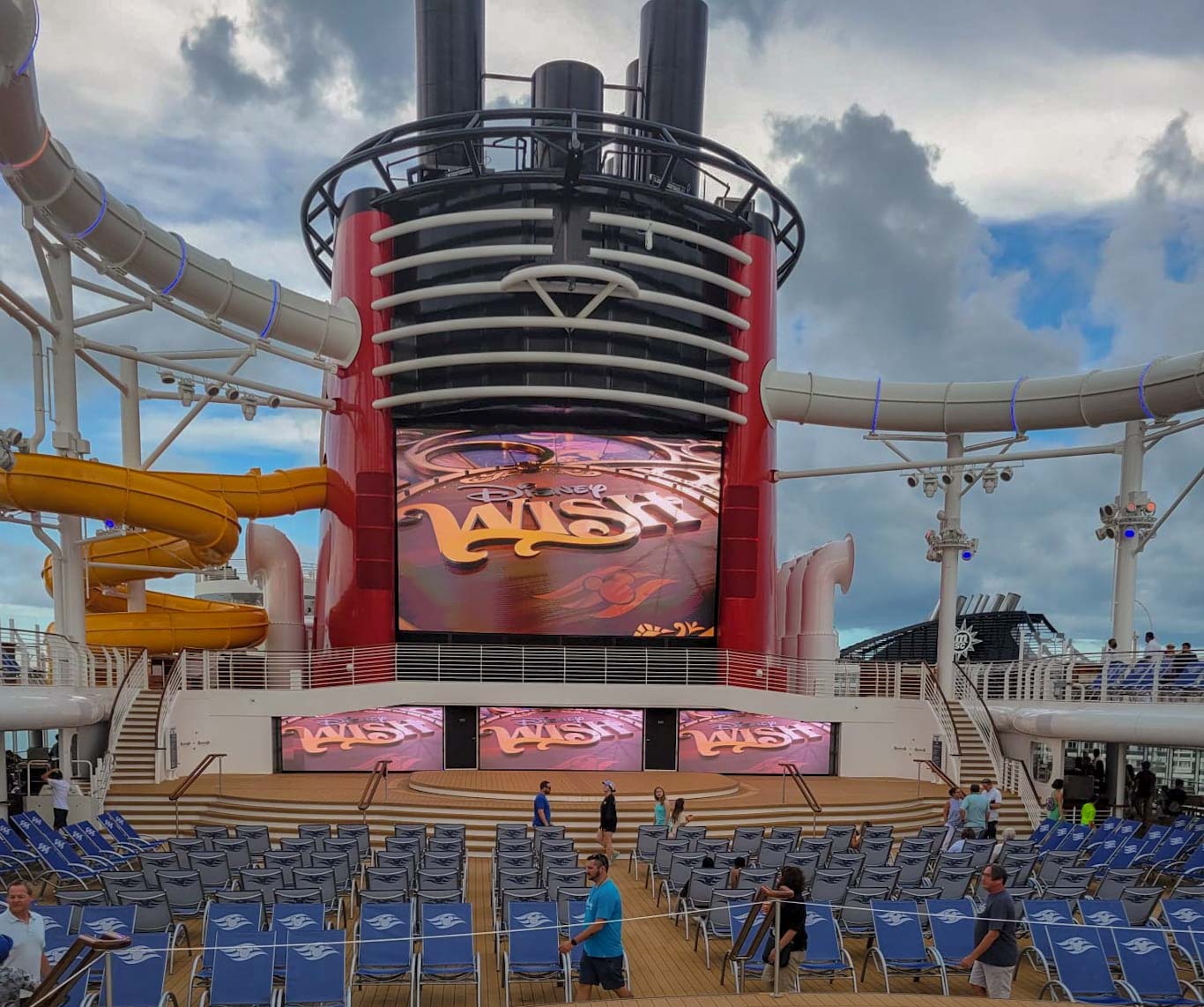 The Disney Wish has set sail, and we were lucky enough to have a sneak peek with a three-day cruise before the inaugural sailing. Here's everything you need to know about the Disney Wish – lounges and more!
It may seem impossible, but Disney Wish has even more to offer than her sister ships, with lounges, theatres, restaurants, shops, and pools galore.
For this post, let's go (adult) lounging!
Deck 3 midship's Hyperspace Lounge is easily the most anticipated bar experience onboard. It had a queue from day one, and you do need a reservation to visit. For more info and photos, check out my previous post.
So now, as we step back out from the galaxy far, far away, we'll have two more exciting bars/lounges very close to explore.
The breathtaking Bayou, her ceiling full of flowers, gives major Tiana/Princess and the Frog vibes. More than just a "wait here for your allotted time at the Hyperspace Lounge", the small attached stage was well utilized by musicians riffing out jazz for the Bourbon Street enthusiasts, but also special events like Beatles singalongs etc.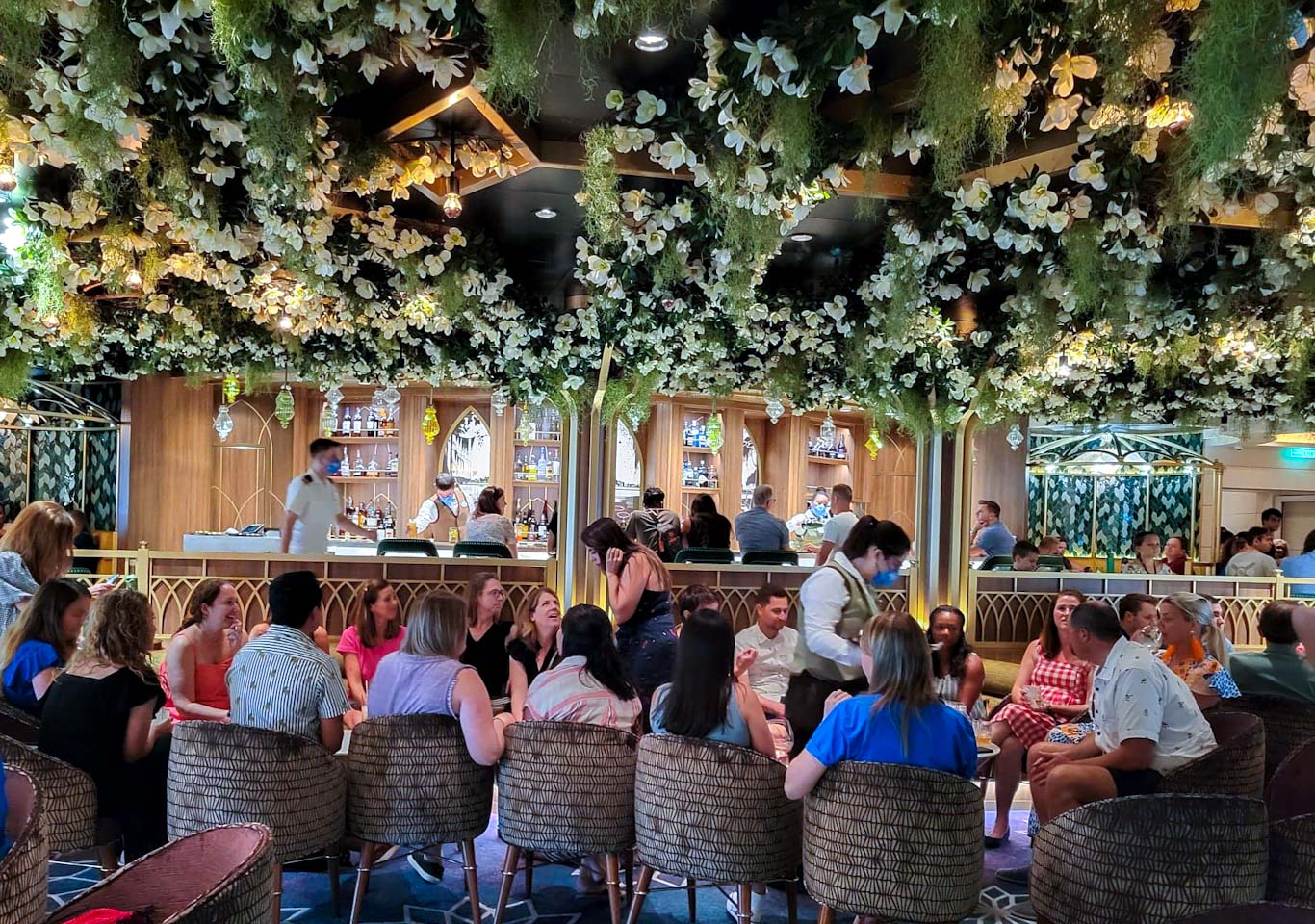 If cocktails (or being 21) aren't your thing,  The Bayou also offers specialty coffees and one of the best parts of New Orleans- beignets!
Kitty-corner to The Bayou is Nightingales. As imagined, being named after the songbird (or more specifically after Cinderella's lyrical "Sing, Sweet Nightingale"), this bar —complete with a grand piano centerpiece— encourages sing-alongs. Nightingales also host events like Broadway Trivia and other musical activities. Though the pianists AND the smoking drinks will have you enthralled, don't forget to look up at the stunning chandelier.
On Deck 5 fwd, you will find the Keg & Compass. Masculine in design, the Keg & Compass draws inspiration from Norse seafaring folklore. Sample some Disney Wish exclusive craft beers here as you kick back and get your ESPN fix!
A hop, skip and jump away from K&C is Triton Lounge. During the preview cruise, Triton was mainly used by the entertainment hosts and cruise staff for activities like Art of Animation – yes, you, too, can learn to draw Ursula the Sea Witch in Triton Lounge on the first Triton Class ship in the fleet- poetic!
Grab a drink and enjoy the activities on tap!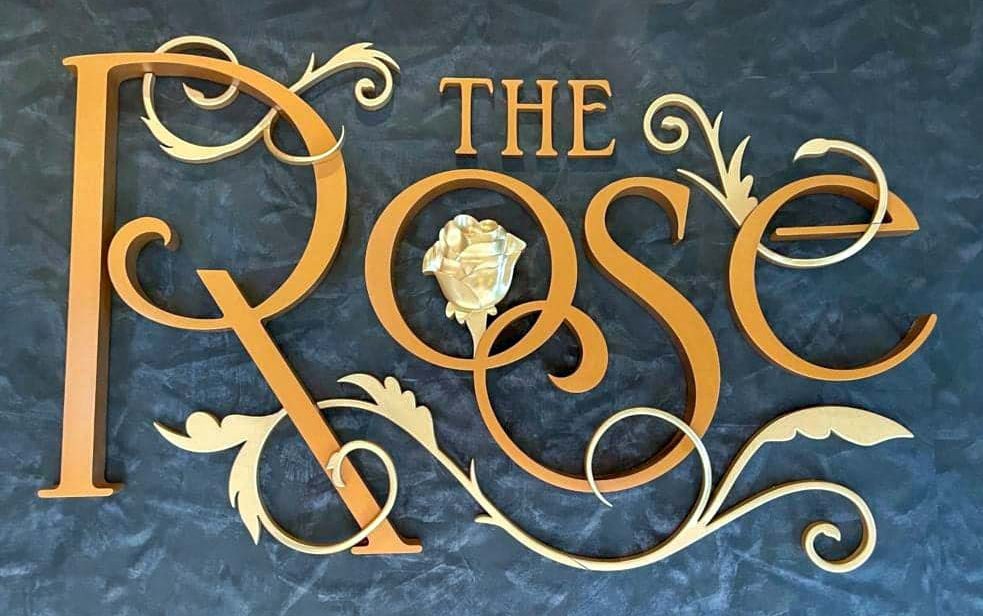 Looking for something a little more exclusive? Head to Deck 12 aft for The Rose. Situated between Disney Cruise Line's beloved specialty dining location Palo, and its new ultra-exclusive dining offering, Enchanté by Chef Arnaud Lallement, The Rose offers adults a luxe place to sip on a cocktail whilst surrounded by antiqued mirrors and "floating" rose petals that more than hint at a Beauty and the Beast feel.
Perhaps you want even more exclusivity? Head down deck 4 midship for Hook's Barbery. Yes, it is an onboard barber with a Hook meets Hipster style, featuring heavy leather chairs and dark wood tones throughout. However, during treatments and at special evening events, guests can unwind at the hidden bar that offers specialty whiskey tastings and other prohibition-era-style drinks. Fun!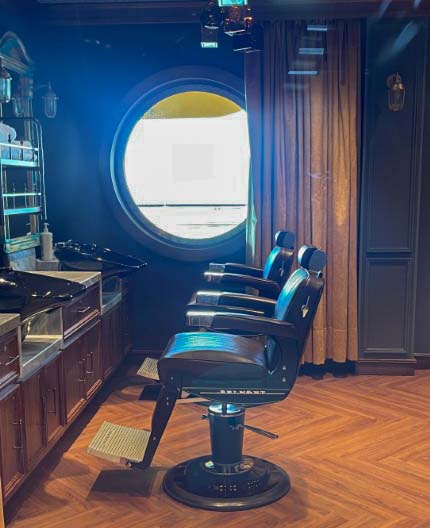 Luna is a lounge spread over two decks that, during the day, hosts all sorts of fun family activities- like Disney Songbook. More than Disney karaoke, the 'family band' will be on stage belting out some Disney tunes for a live camera crew while your performance is projected onto the 2 story big screen behind you.
Come sundown, and Luna is all about the adults. Live shows, a full-service bar, and engaging activities are on offer. Try Villains Game Night, where guests will have to try to answer Disney trivia questions "amid the jeers and sneers of nefarious Disney foes, including Cruella de Vil, Gaston, Hades, Maleficent, and more, who will join on screen."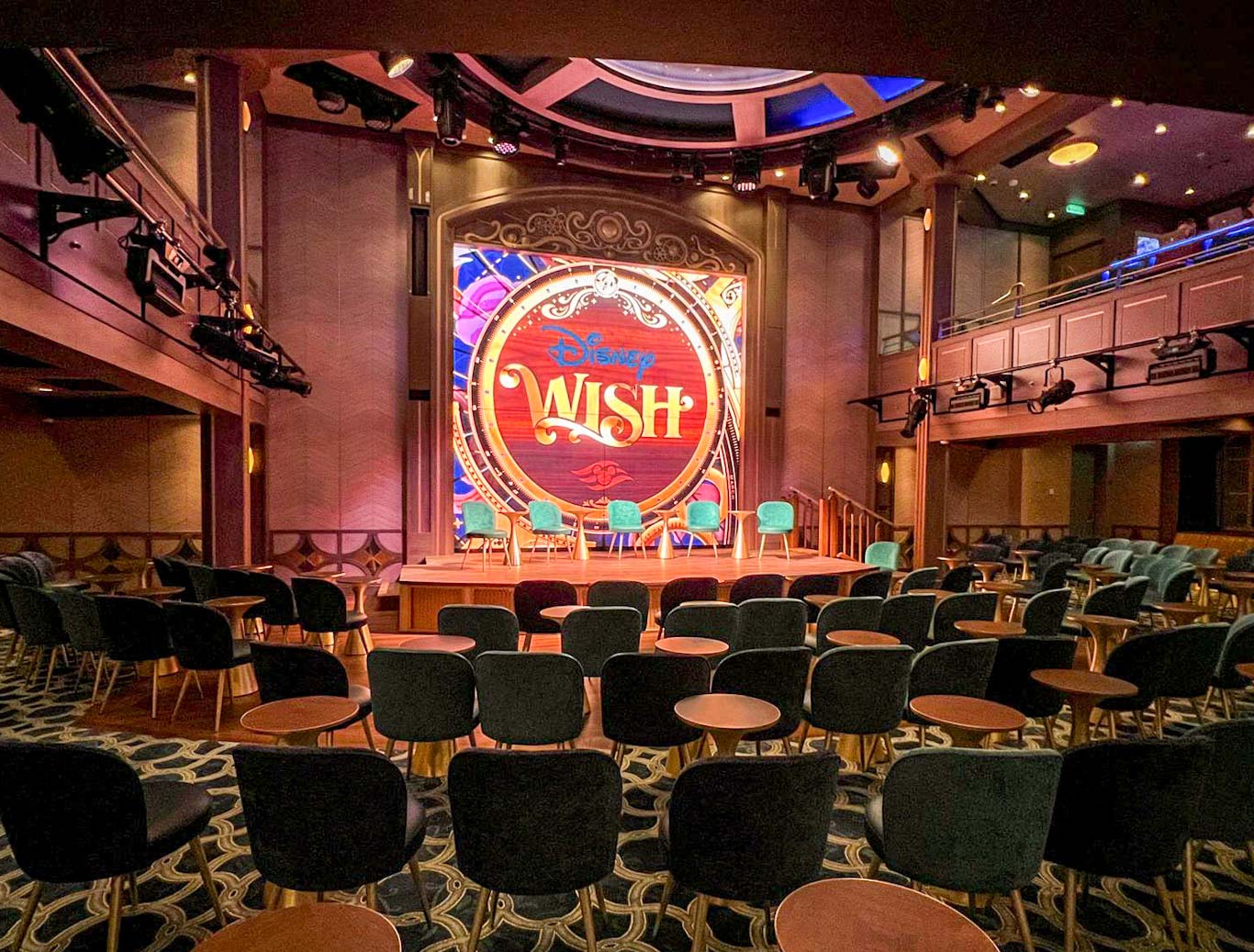 Several more bars are dotted across the Disney Wish's 14 decks- all you can do is get out there and ENJOY!
Be sure to check out our vlog The Go To Family. Connect with us on Instagram, Twitter, and Pinterest !