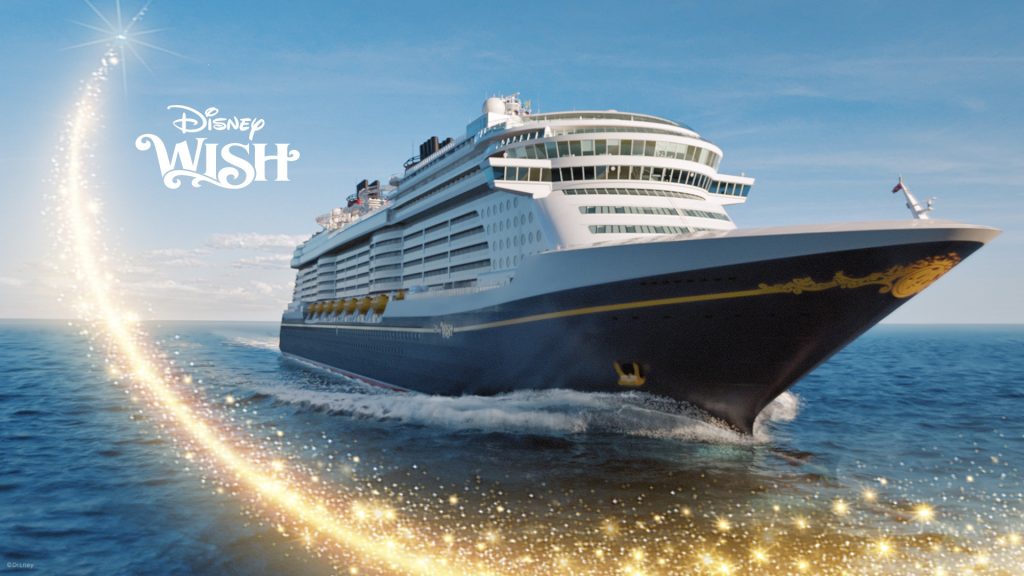 The Disney Wish is bringing a whole slew of new experiences onboard, including completely reimagined activity spaces on board for everyone under 18.
It's a Small World Nursery
Cruisers aged six months to three years will enjoy the whimsical It's a Small World Nursery, a safe place for the youngest of cruisers to play games, make crafts, watch movies, read books, spend time with Disney friends or even take a nap while immersed in an environment inspired by the classic Disneyland attraction- with a little update from Disney's popular animated movies.
The play space features a 3D façade of the Small World attraction, filled with hidden interactive delights and a soft-surface floor traversed by a "river", set up with colorful, kid-sized tables and chairs. Complete with an acclimation zone and a nap space, parents can feel guilt-free knowing their little one is experiencing all the magic they are!

The Oceaneer Club & Lab
This is where cruisers will see the biggest difference from other Disney ships with the Lab and Club now set up in different zones. Not to mention the much-touted slide that kids can take from the grand atrium, directly into the club!
Designed for Disney sailors 3 and up, Mickey and Minnie Captain's Deck is a nautical playground inspired by the ship herself. Complete with the world's cutest life ring seating area, there will be little sitting still. This all-new maritime-themed area is designed to have the young cruisers get out all their energy with physical and sensory-style games and activities like pipe slides, crawl-throughs, ship's helms and controls, and visits from Mickey and Minnie themselves.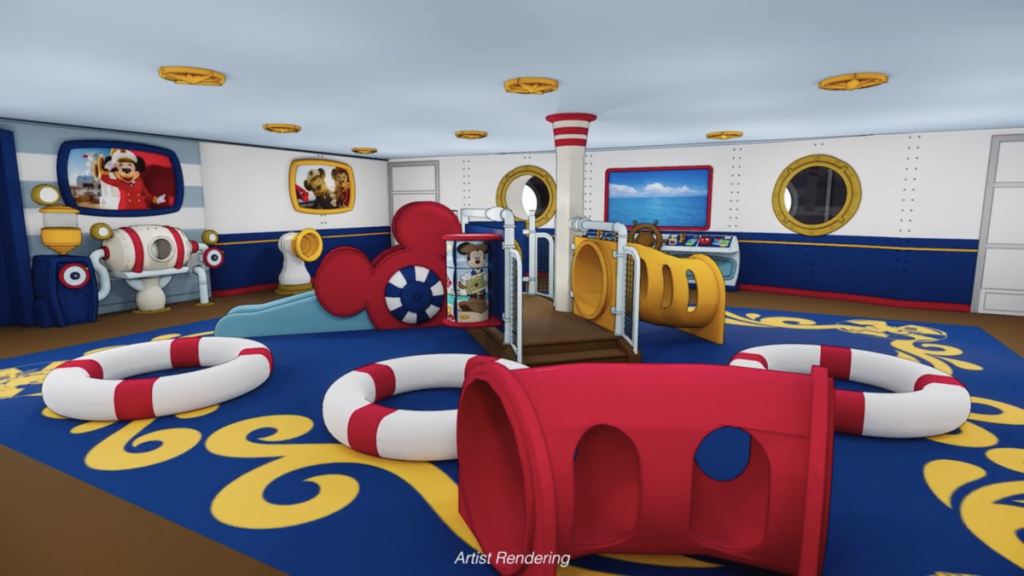 Captain Minnie may even have the opportunity to officially declare these junior sailors honorary captains after they complete their Minnie's Captain Academy and Tangled's Snuggly Duckling tavern will see adventurous kids embark on a scavenger hunt among other energy burning activities and experiences.
Fairy Tale Hall is divided into three distinct areas, Belle's Library, Anna and Elsa's Sommerhus, and Rapunzel's Art Studio.
Full of activities and special visits, Belle's Library immersive area will allow cruisers to use their imaginations to create their own Disney inspired stories while Belle lends a hand and, with the help of her magic mirror drive the characters, plot, and conclusion to these new tales as old as time new as the vessel herself.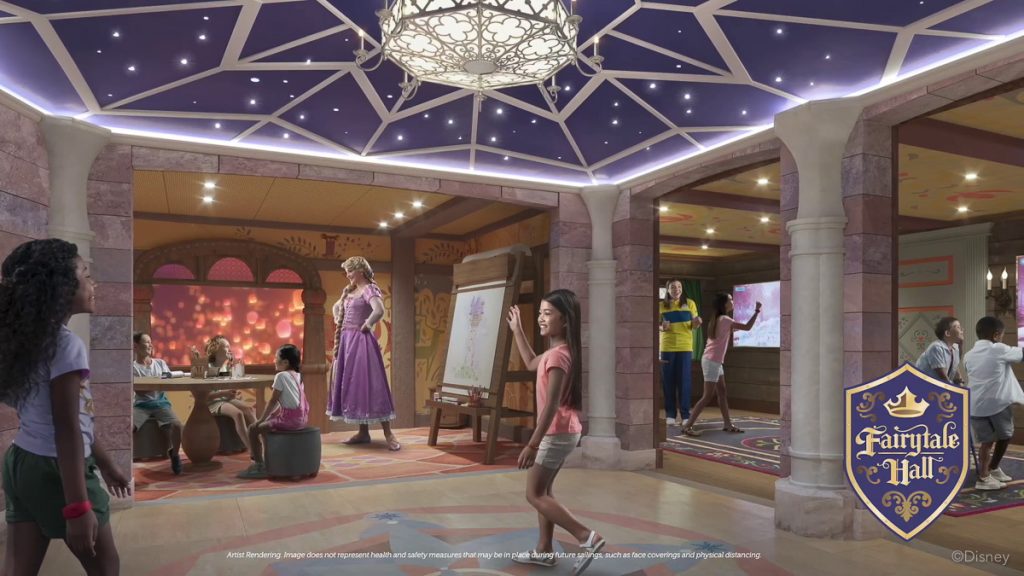 At Rapunzel's Art Studio kids can learn to animate like the pros do. Rapunzel herself will prove just why she adorns the stern of the brand new ship as she will also be on hand to help cruisers with their magical creations as they paint and craft lanterns just like the ones in their favorite movie.
Anna and Elsa's Sommerhus invites the 'newest citizens of Arendelle' to join Queen Anna's coronation and play the parts themselves of the story that led to Anna's big moment. Just as the kids feel like they have really filled part of the iconic movie characters like Anna, Elsa, Olaf, Kristoff, Hans and more — the sisters and their best snowman friend will pop by join in the fun.
Star Wars: Cargo Bay will prove to be enormously popular on board the Wish (but sorry parents, this one is for the kids…but you can hang out at Star Wars: Hyperspace Lounge). With little critters and larger than life characters from the beloved franchise on hand, young cruisers will become fully immersed within the Star Wars canon by becoming a handler of a mixture of strange cute, and maybe dangerous creatures as they are shipped from all corners of the galaxy to Batuu
The menagerie of exotic creatures includes porg, Loth-cat, worrt and dianoga may not be the only Star Wars favorites that kids exploring the Cargo Bay come across…a certain Jedi (who is happy to teach cruisers how to channel the force) and her Wookie friend may just need passage to the Resistance, away from the Empire 's eye, also.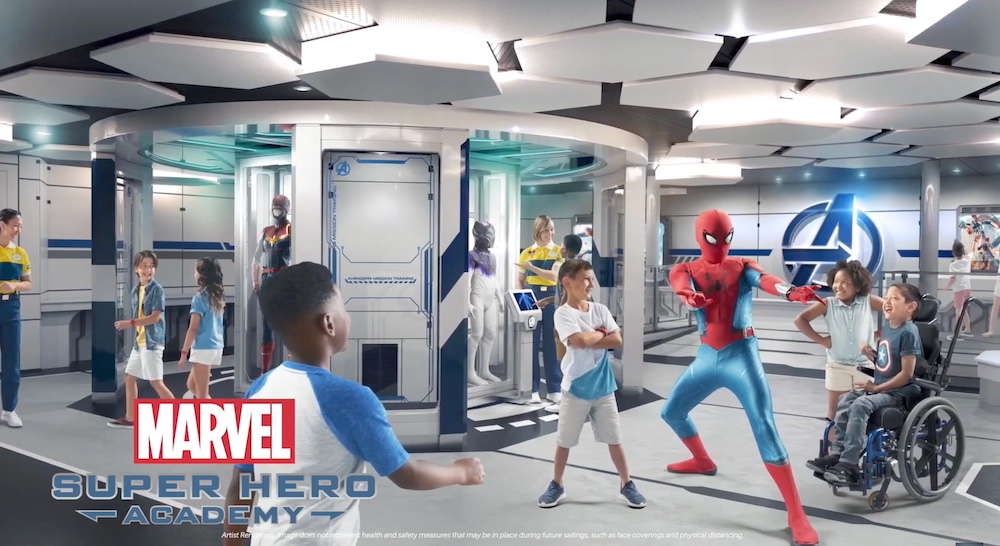 Another truly immersive experience for kids will be the training session with Ant-Man and The Wasp at Marvel Super Hero Academy. Young academy recruits will team up with the masterminds from Pym Technologies and be taught how to create and test their very own Pym Particles.
The Wakandan Design Group will also provide adventure, with the Black Panther himself needing help from junior cruisers to thwart evil hackers from getting their hands on the world's most advanced hero tech.
Walt Disney Imagineering Lab is a first-of-its-kind onboard. Kids will have a ball discovering the secrets of Disney Imagineers with hands-on activities. Starting with a blank sheet of paper, just as the Imagineers employed by Disney do, kids will be able to design and eventually virtually ride their very own roller coaster among other exciting experiments.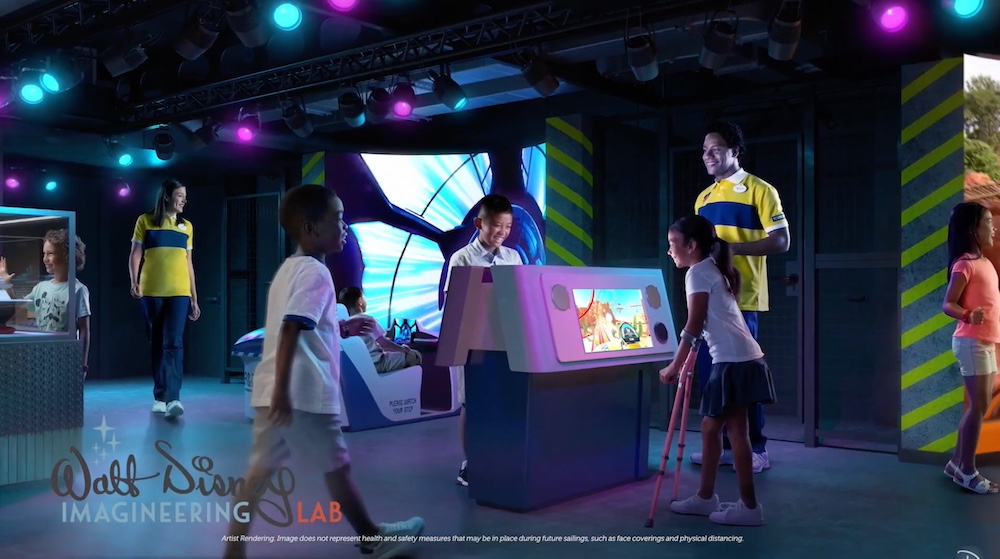 Edge and Vibe for Teens
Filled with the latest tech, chill spaces and sophisticated design (with that Disney twist of course), Edge and Vibe provides a s space for 11-14 and 14-17s to meet fellow cruisers and join in on activities or simply have a haven to hang out. New designs have been promised on board the Wish for the teen areas, so watch this space!
Of course amongst the three brand new themed restaurants: Arendelle – A Frozen Dining Experience, 1923 and Worlds of Marvel plus the all-new designed pool deck with Toy Story Splash Zone, Mickey, Minnie, Daisy and Pluto pools, Slide-A-Saurus Rex, and Aqua Mouse- the first Disney attraction at sea, kids won't know where to start experiencing the magic first.
Oh, and that's before they've even gotten started on the hidden enchantment on board with the immersive experience for the whole family. Uncharted Adventure promises to take classic Disney storytelling to new heights as The Wish takes guests on a multi-dimensional adventure all around the vessel!
Is it June 9 yet?
Be sure to check out our vlog The Go To Family. Connect with us on Instagram, Twitter, and Pinterest !