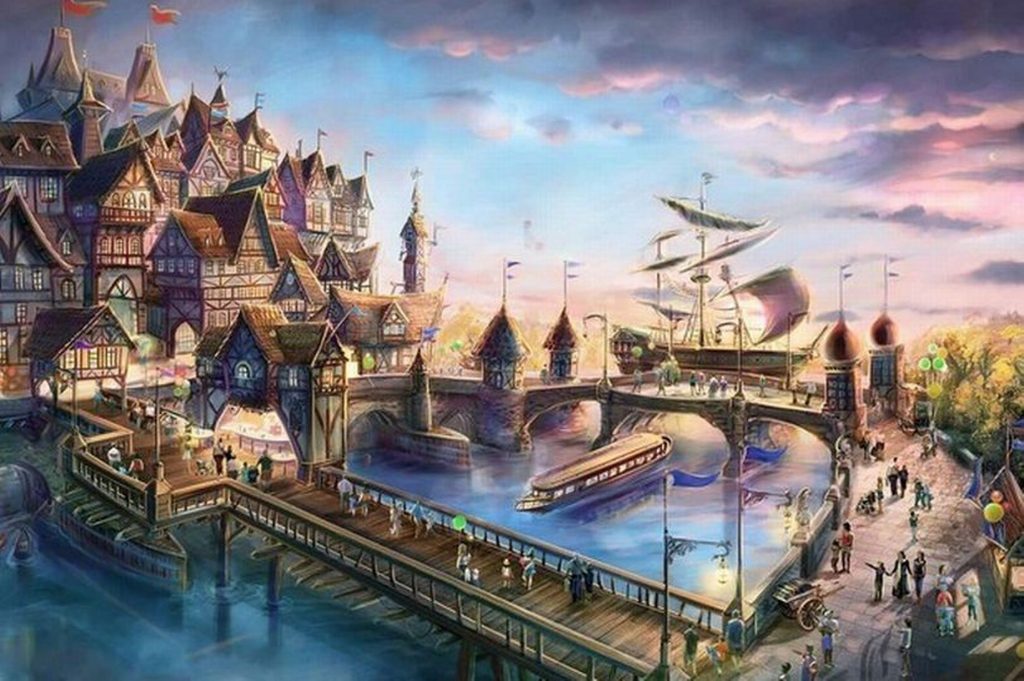 It has been spoken about for almost a decade, and now construction on a huge new theme park just outside of London, The London Resort will soon start.

Labeled the "UK Disneyland", The London Resort has a target opening date of 2024, much to the surprise of naysayers who didn't believe the massive project would ever get off the ground after first being planned all the way back in 2012.
With an expected price tag $3.4 billion, The London Resort, will feature a theme park, housing, hotels, and shopping districts.
Hmm, sound familiar?
All in all, the resort will pan across around 1,150 acres along the River Thames in the Swanscombe Peninsula in North Kent—approximately 17 minutes from central London by train. This means The London Resort will be more than double the size of Disneyland, but won't come close to the almost 27,000 acres Disney World covers in Florida.
Guests at The London Resort will enter through a grand plaza filled with shops, hotels, and restaurants leading them to High Street which then splits off into separate "lands", each with its own theming and aesthetic.
Yes, it does sound familiar.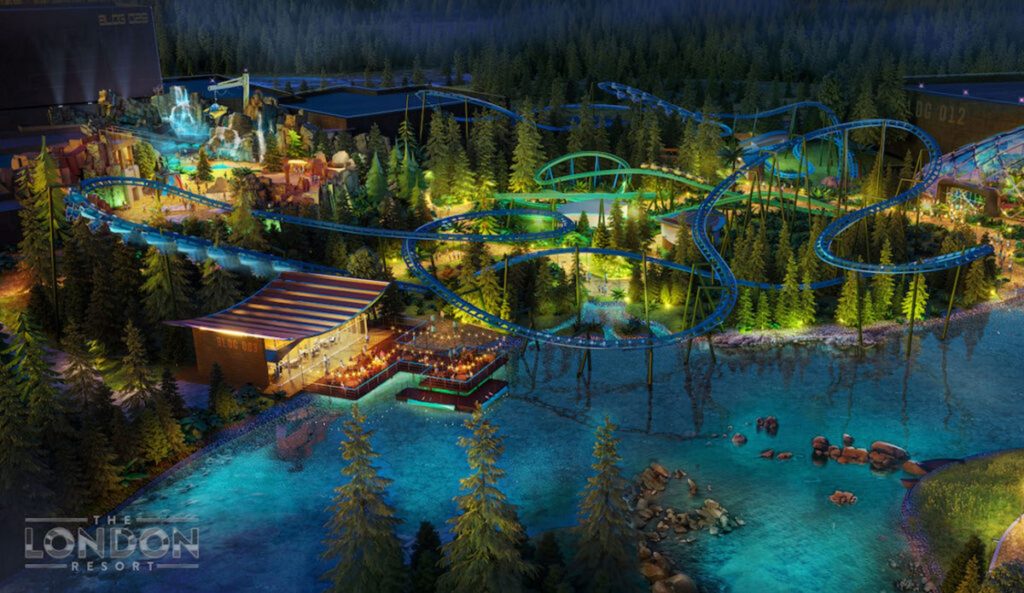 The Studios will look like a warehouse business park and include "exhilarating thrills of big, blockbuster features."
The Kingdom will be an area filled with dragons, sorcery, castles, swords, and magic, modeled after King Arthur.
The Isles will house the park's scariest thrill rides.
The Jungles promises to be an overgrown and mystical area.
The Woods will cater to the youngest visitors and promises to be a fairytale land where "the young-at-heart will be invited to step through the pages of a storybook."
Star Port will be loaded with rides of the futuristic type. 
The companies working on the new resort boast resumes that show previous work with the LEGO Group, Cartoon Network, BBC, and Warner Bros with the audio visual team having worked on stage shows for the Rolling Stones, the Who, Pink Floyd, Genesis, and other big names.
"We will only work with the best of the best that industry has to offer," said Pierre-Yves Gerbeau, the CEO of London Resort Company Holdings. He also assured no corners will be cut when bringing The London Resort—which will be one of the only operationally carbon neutral parks in the world—to life.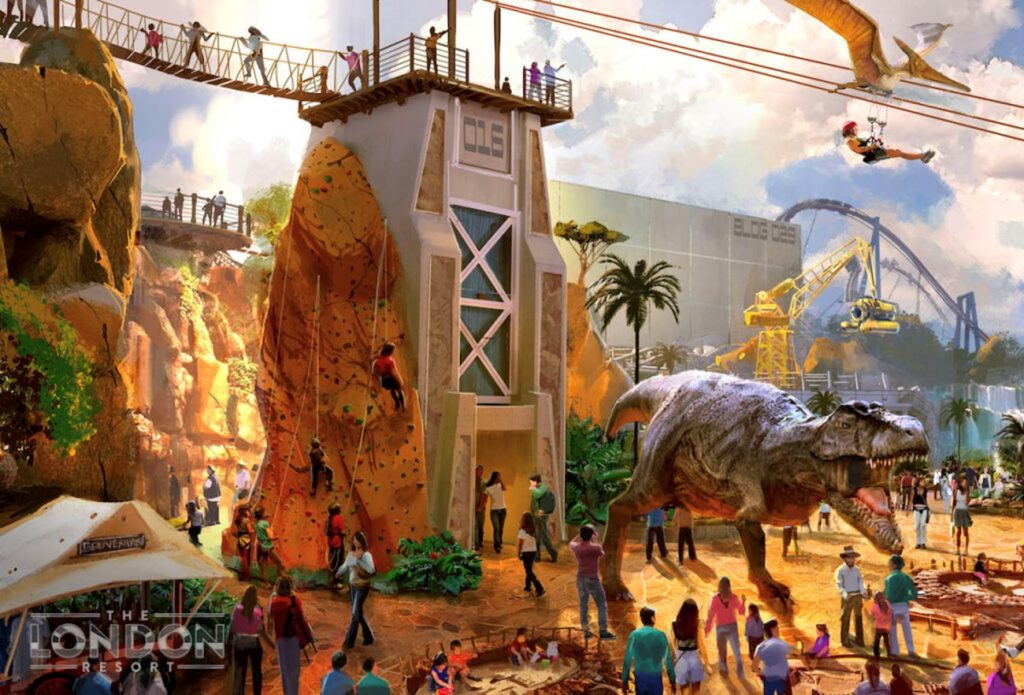 "We will be the first theme park across Europe to be built from scratch in nearly 30 years," Gerbeau announced, adding, "With our investment in sustainability and the environment, we will be a beacon of what can be achieved when the environment, commerce and entertainment flourish together, hand in hand."
What do you think of this brand new theme park? Exciting or too familiar for you? We love hearing from you so leave your thoughts in the comments below!
Be sure to check out our vlog The Go To Family. Connect with us on Instagram, Twitter, and Pinterest !