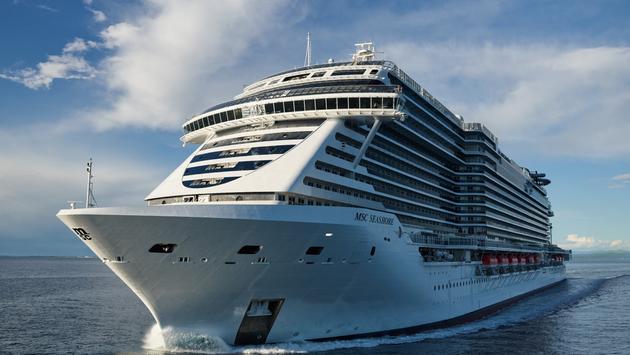 The countdown is on and in three short weeks, the United States will once again be inviting international travelers in through its borders. MSC Cruises is one international cruise line that is celebrating this news.
MSC, founded in Naples, Italy with headquarters in Geneva, Switzerland, has a huge European customer base. Now, these European guests will be able to sail on MSC's three ships that will be sailing from Florida for the 2021/22 Caribbean winter season--MSC Meraviglia, MSC Divina, and the company's new flagship MSC Seashore.
The allowing of international guests comes just in time (November 8) for MSC Seashore's official naming ceremony.  This will happen at Ocean Cay MSC Marine Reserve in The Bahamas on 18 November.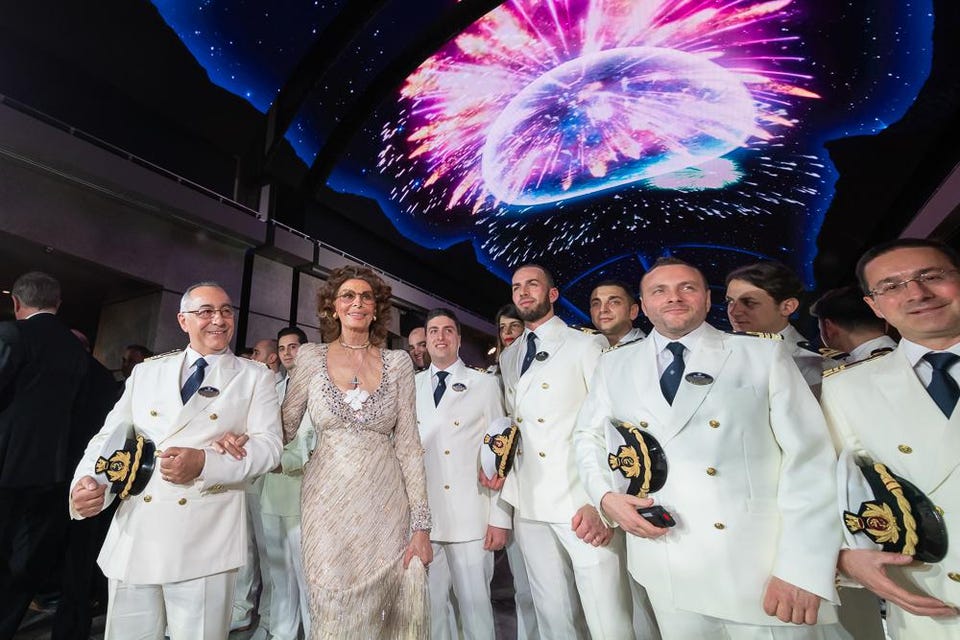 Not only does this make it a first- no other cruise ship has ever had its naming ceremony on a private island, it will be extra special as Hollywood royalty Sophia Loren will perform the important role of Godmother as she officially names her 16th MSC Cruises ship.
While the event will not be open to regular cruisers, it is for special invitees from Europe and the US like travel advisors, media, and key Company stakeholders.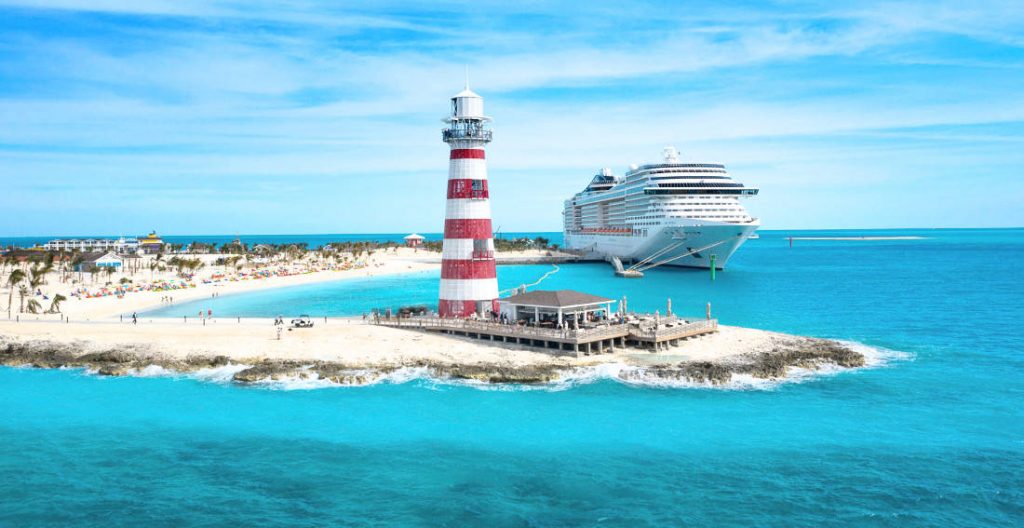 The festivities will take place both onboard and on the island as the ship will remain docked throughout the night, with a gala dinner, live entertainment, and more.
MSC Seashore will then embark on her inaugural 7-night cruise season from Miami on 20 November with guests from around the world.
MSC Meraviglia, currently porting out of Miami will move to her new homeport of Port Canaveral on November 28, switching places with The MSC Divina who will join MSC Seashore with cruises from the extremely busy Port Miami.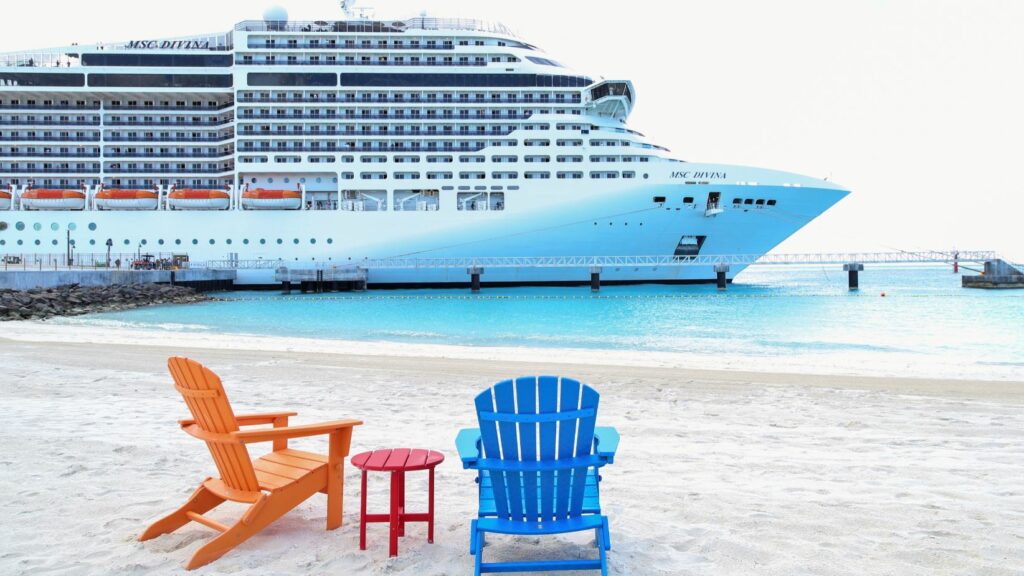 MSC Cruises CEO Gianni Onorato spoke excitedly about the loosening of U.S. travel restrictions.
"We have eagerly awaited the U.S. Administration's date to re-open the country for fully vaccinated travelers from many parts of the world that love to cruise. This news means that the many guests who are already booked to sail with us out of North America can now have their cruise holiday fully confirmed."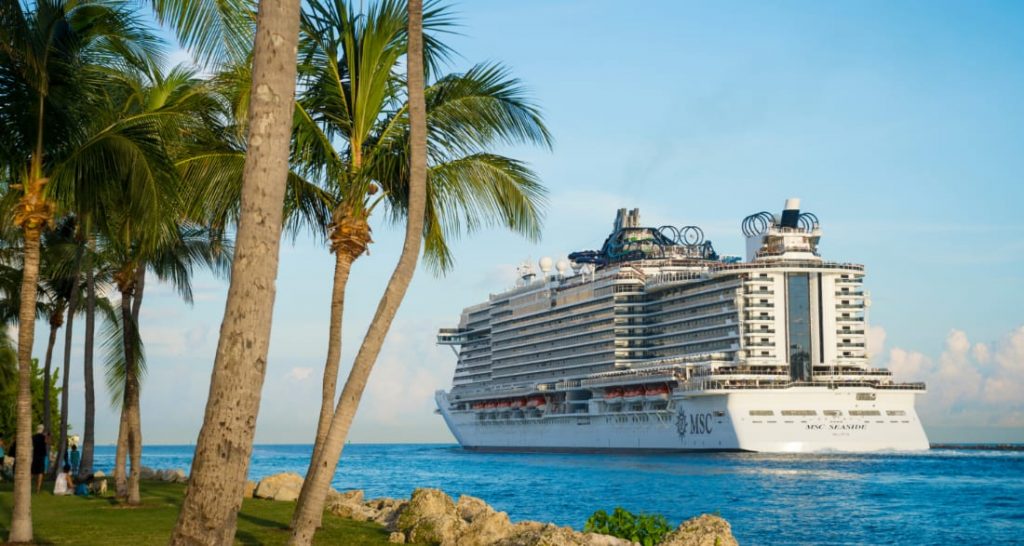 The Caribbean is a very popular destination for European and other international guests in the winter especially as MSC offers seamless 'Fly & Cruise' packages for its guests.
International guests will need to be fully vaccinated in order to enter the U.S and will be required to travel with a COVID-19 insurance policy in order to board their US-based MSC ship.
Be sure to check out our vlog The Go To Family. Connect with us on Instagram, Twitter, and Pinterest !