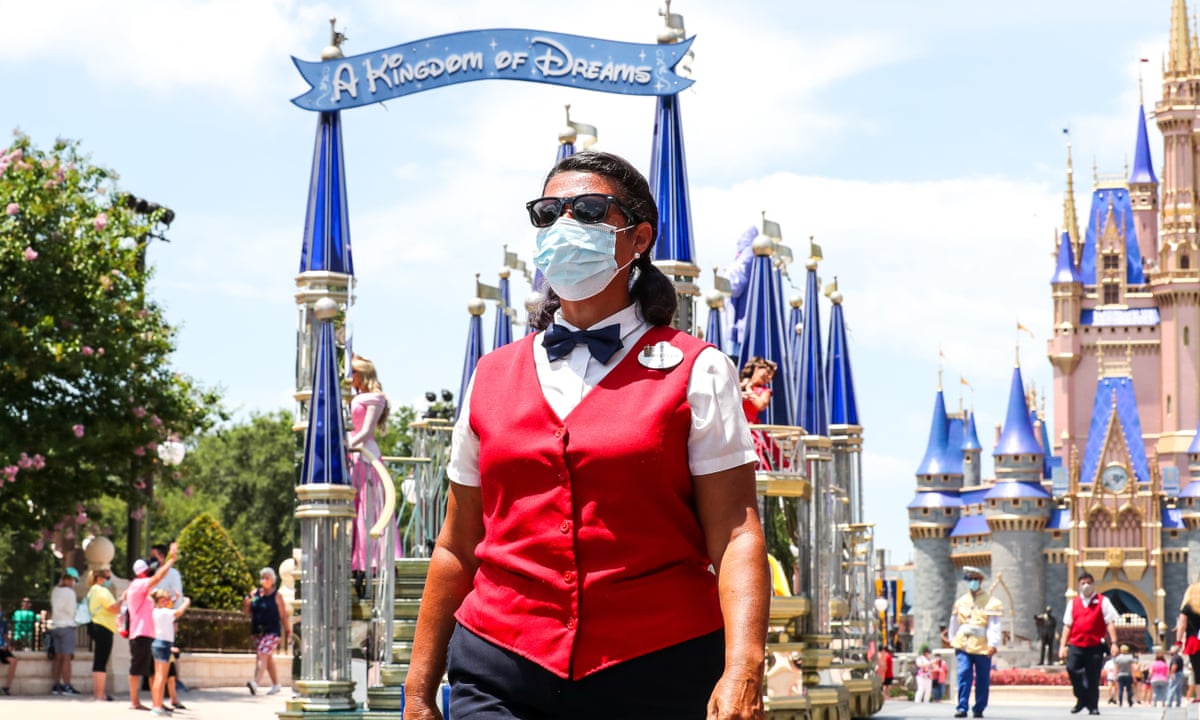 Welcome Disney World, to the new(ish) millennium…we're so happy you are here.
For decades Disney employees have followed a set of four keys: 'safety', 'courtesy', 'show' and 'efficiency' to guide every element of the parks, resorts and cruises and help create the magic that has guests returning again and again…and again (you know who you are).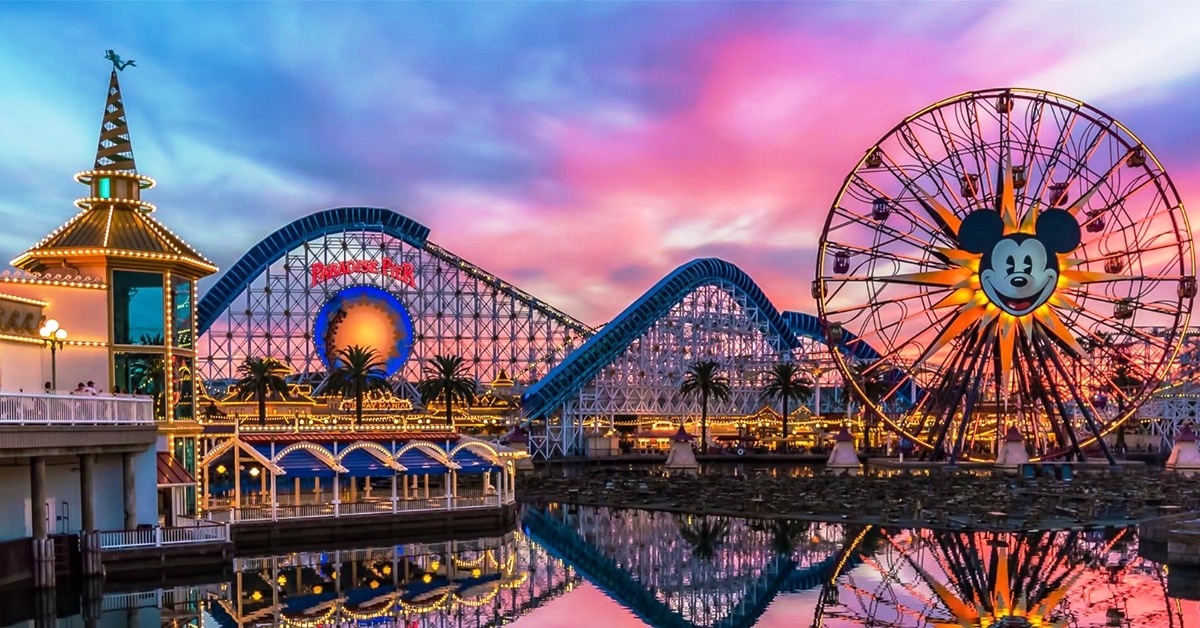 In 2020 a fifth key, 'inclusion' was introduced, which has, amongst other changes, affected the 'show' key. 'Show', they say, breathes life into the stories told to the guests and includes everything a guest might see on a cast member: hair, costume, smile and what they don't see, tattoos, jewelry, and make-up…on the male cast members.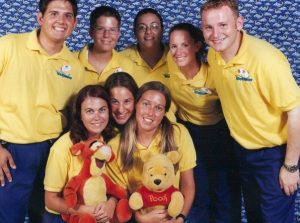 Disney Look has been a huge part of life for Disney employees, and the guidelines can only be described as strict. Until now. With the inclusion of 'inclusion' the powers-that-be have realized that humans do not fit into one mold, and they have finally relaxed the rules.
The specific updates to the Disney Look are plentiful but the general theme is allowing Disney cast members more flexibility to be themselves. This includes removing gender distinctions, like in costuming. No longer do men and women had specific outfits. Now any cast member can wear any approved costume. Nail polish can only be one colored and without embellishments for women, but there was no nail-polish rule for men…again, until now.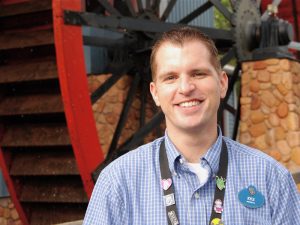 Hair styles, beards, moustaches, sideburns, hair lengths, all the rules have been relaxed, but don't expect to see a fluorescent green bob on your Fairy Godmother in Training at the Bibbidi Bobbidi Boutique. A natural hue will still be the rule.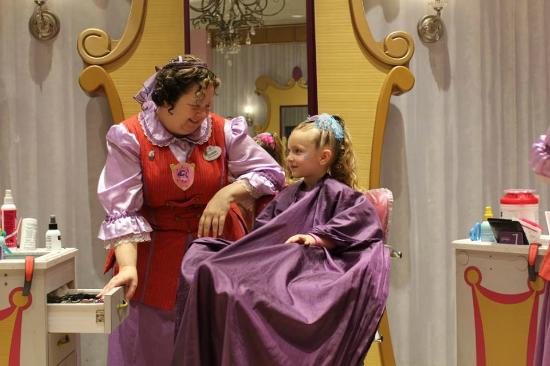 Tattoos! The bug bear of all wannabe cast member has finally seen it's biggest change in ruling ever. All cast members can now have visible tattoos, provided they are not offensive. Tattoos will not be permitted on the face, head or neck and they can be no larger than a cast member's hand.
So, why the change?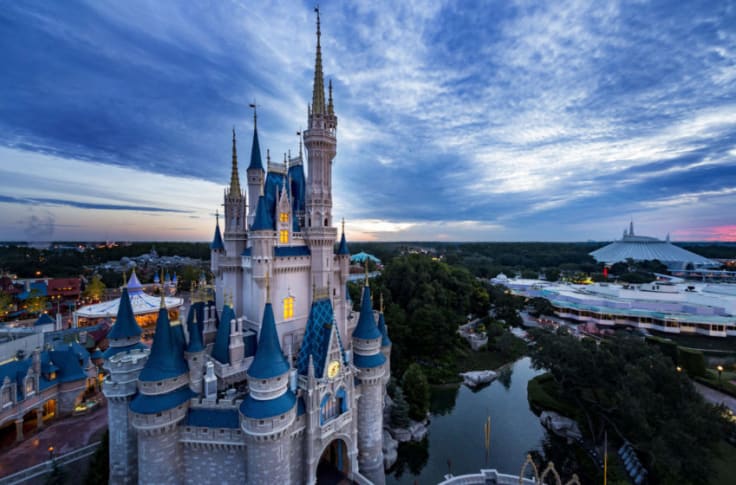 Disney Parks, Experiences and Products Chairman Josh D'Amaro made the announcement of the rule changes on Tuesday, April 13 and explained, "We want our guests to see their own backgrounds and traditions reflected in the stories, experiences and products they encounter in their interactions with Disney and we want our cast members — and future cast members — to feel a sense of belonging at work."

While most reactions from the general public have been supportive, screaming "it's about time", praising the inclusivity and hoping other companies that look to Disney as a model for their own workplaces will follow suit.
However, the old-school diehards who like to think they were in the room with ole Walt when he penned the keys himself have lamented their trip to Disney will now be ruined by the tattoo of a Chinese symbol for soup on the forearm of Sarah, the ice-cream scooper from Tallahassee.
We promise you- there will be some else to look at rather than Sarah's arm…and for your information, she was told the symbol meant faith.
In fact, for those who believe Walt would be rolling in his grave to see a cast member look like this in one of his parks:
I believe this tweet says it all:
So let me get this straight…Walt Disney was a visionary & ahead of his time…who did what many told him "couldn't be done" by pushing the bounds of Animation and Theme Park entertainment forever…but would be "turning in his grave" over updating the 'Disney Look'? Got it.

— Mark's Yesterworld (@Yester_World) April 13, 2021
Be sure to check out our vlog The Go To Family. Connect with us on Instagram, Twitter, and Pinterest !