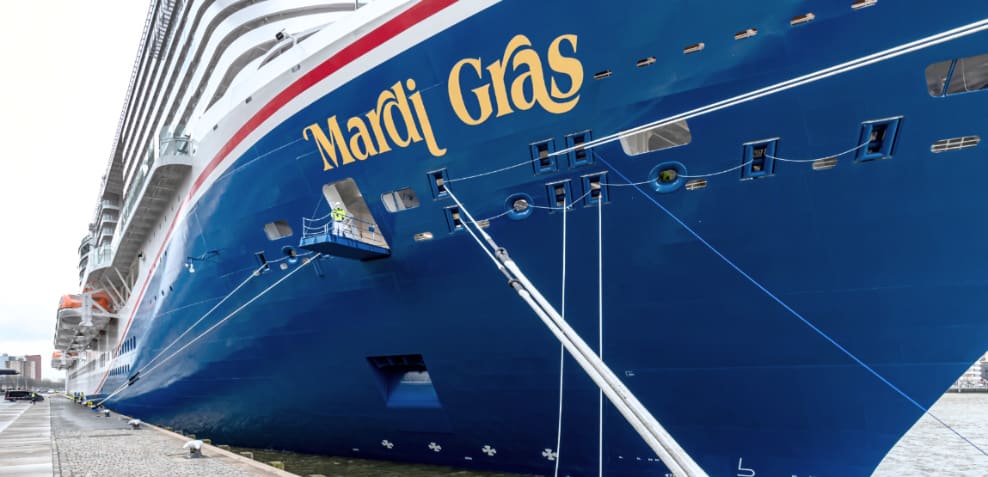 As Carnival Cruise Line prepares to celebrate its 50th birthday in 2022, and the end of a long hiatus without sailing, the company has announced a new facelift for the hulls of its large fleet.
The Carnival Mardi Gras, whose inaugural cruise has been delayed for over a year was the first to showed off a new patriotic hull design. The navy blue bow and red stripe that runs the length of the vessel exemplifies "America's Cruise Line". The colors, of course, match Carnival's distinctive red, white and blue funnels.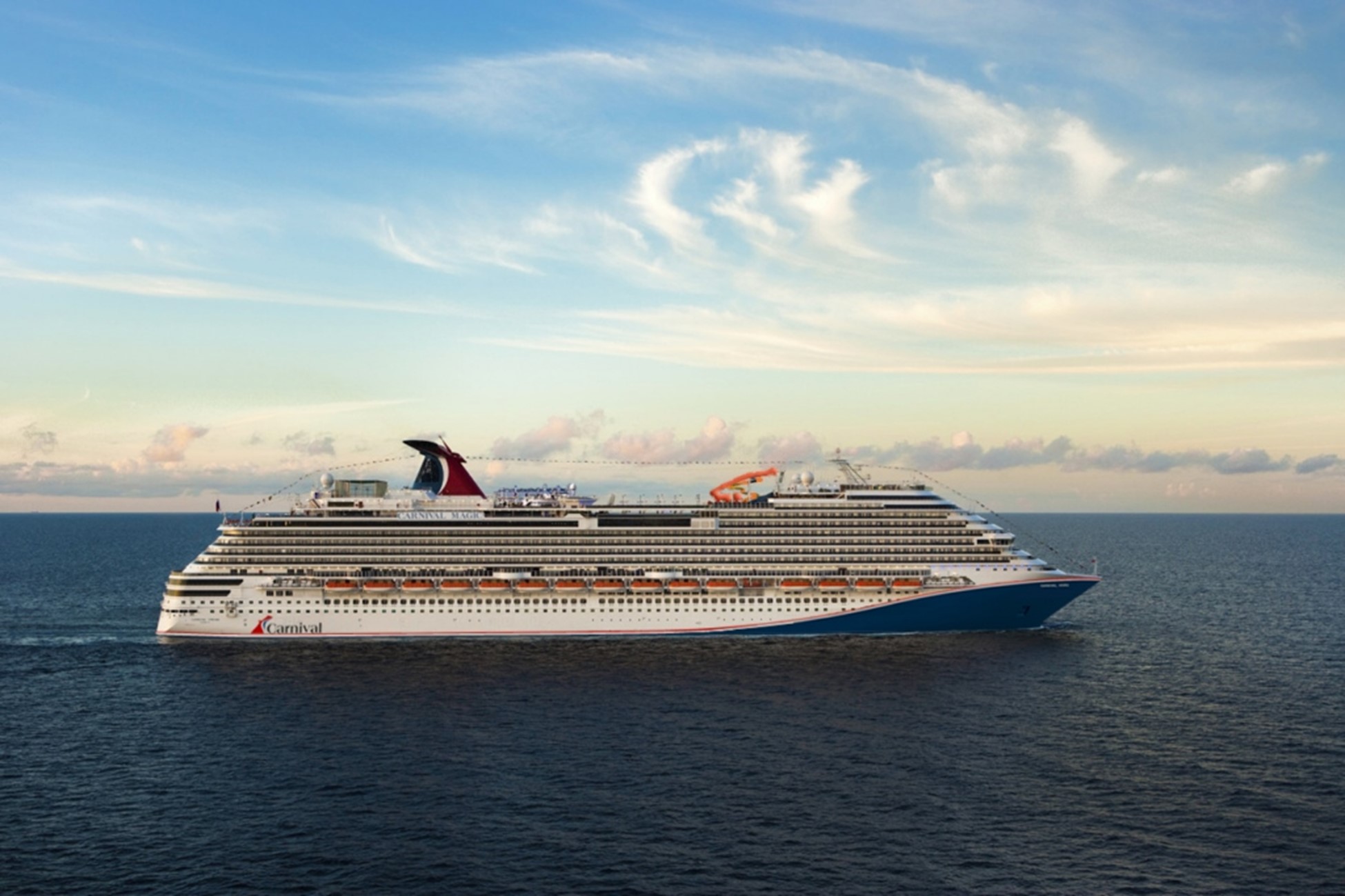 Carnival will now be redesigning the hulls of their entire fleet with the Carnival Magic the next in line to receive the new livery while it is in its current drydock in France. The Carnival Glory will be the third ship to sport the new blue hull, receiving her upgrade during the June scheduled drydock.
Several more ships will get the new hull facelift before the 23 strong fleet celebrates the line's its 50th birthday next year.
Though its inaugural cruise has been delayed, it's actually quite poetic that the Mardi Gras will be coming out almost 50 years to the day the initial Mardi Gras, the first ship in the Carnival fleet took its first cruise in 1972 and promptly got stuck on a sandbank.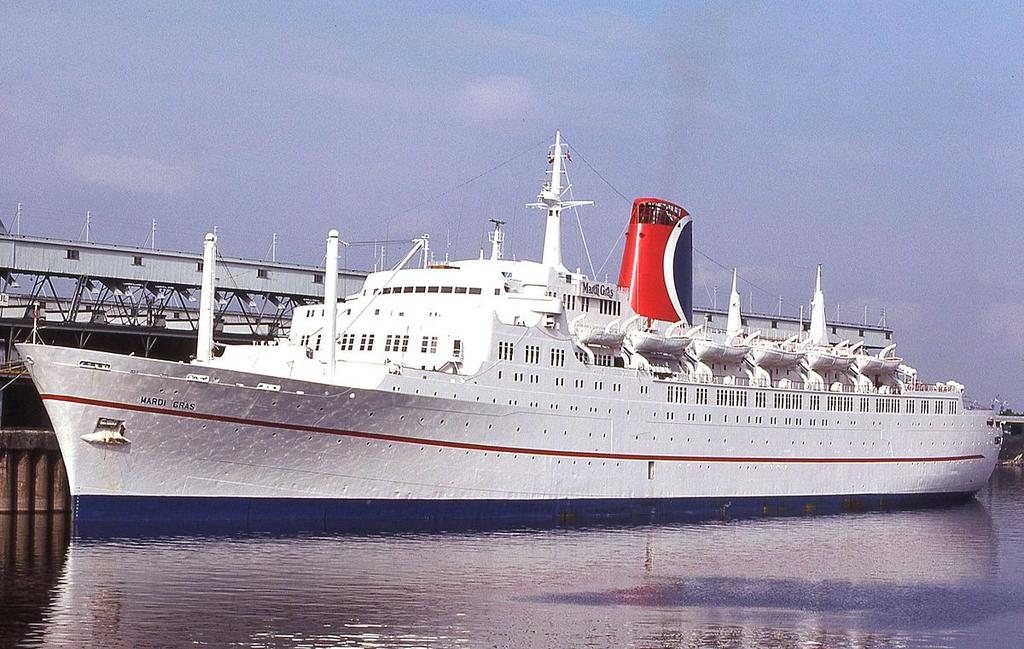 Though the media tried to get video of disgruntled guests disembarking several days later when the ship was finally freed from the bank, each and everyone told the press how much they enjoyed the food, beverages and entertainment, say how much fun they had. The line was promptly dubbed "the fun ships" and the rest, is history.
50 years of history to be exact.
"When we first saw the hull design for Mardi Gras, we knew it was something special and, particularly as we get ready to celebrate our 50th birthday, we're delighted to incorporate this stunning livery as a signature exterior design element across our fleet," said Christine Duffy, president of Carnival Cruise Line. "As we look to resume sailing in the U.S., we're coming back with a signature new look as well!"
Be sure to check out our vlog The Go To Family. Connect with us on Instagram, Twitter, and Pinterest !