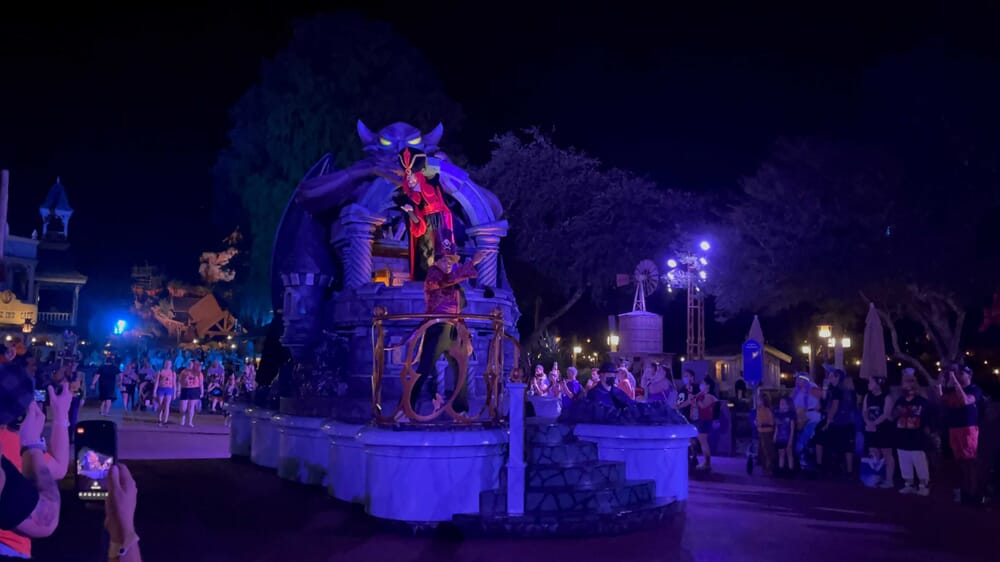 Yes, it is still summer and the heatwave still affecting several parts of the country has people thinking of anything but sweater weather, but that didn't stop Disney's After Hours Boo Bash from premiering with a bang on Tuesday August 10.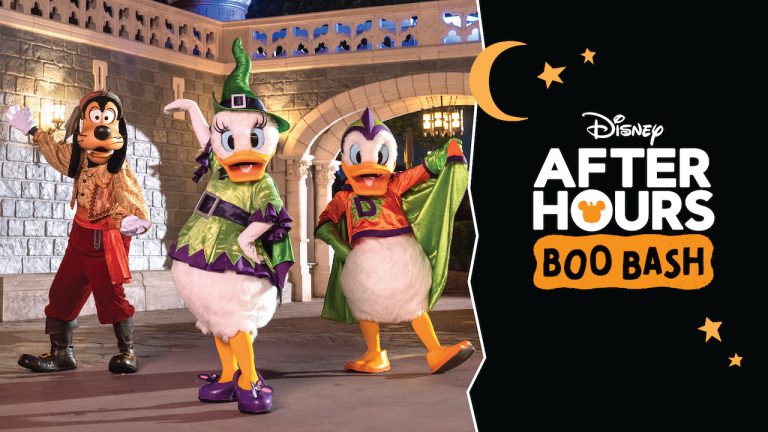 With admission starting at 7 pm, the "after hours", which heralds smaller crowds and shorter attraction lines officially begins at 9pm or 9:30pm (depending on the day), after the Happily Ever After fireworks.
Though there seemed to be some confusion, even frustration at the delay as the regular guests tried to leave the park while event guests tried to get in, those in attendance raved over the small crowds and super low attraction ride times.
So, which attractions are open during the Boo Bash? We're glad you asked. Here's the complete list (in alphabetic order, thank you very much)
Astro Orbiter
Big Thunder Mountain Railroad
Buzz Lightyear Space Ranger Spin
Country Bear Jamboree
Dumbo the Flying Elephant
Haunted Mansion
It's a small world
Jungle Cruise
Mad Tea Party
Peter Pan's Flight
Pirates of the Caribbean
Prince Charming Regal Carrousel
Seven Dwarfs Mine Train
Space Mountain
Splash Mountain
Swiss Family Treehouse
The Barnstormer
The Magic Carpets of Aladdin
The Many Adventures of Winnie the Pooh
Tomorrowland Speedway
Tomorrowland Transit Authority PeopleMover
Under the Sea – Journey of the Little Mermaid
Monsters Inc. Laugh Floor and Walt Disney's Enchanted Tiki Room are open as Trick or Treat locations, only.
Of course, it's not all about the rides, just like Halloween isn't all about the tricks…so what treats does Magic Kingdom have on offer for their Boo Bashees?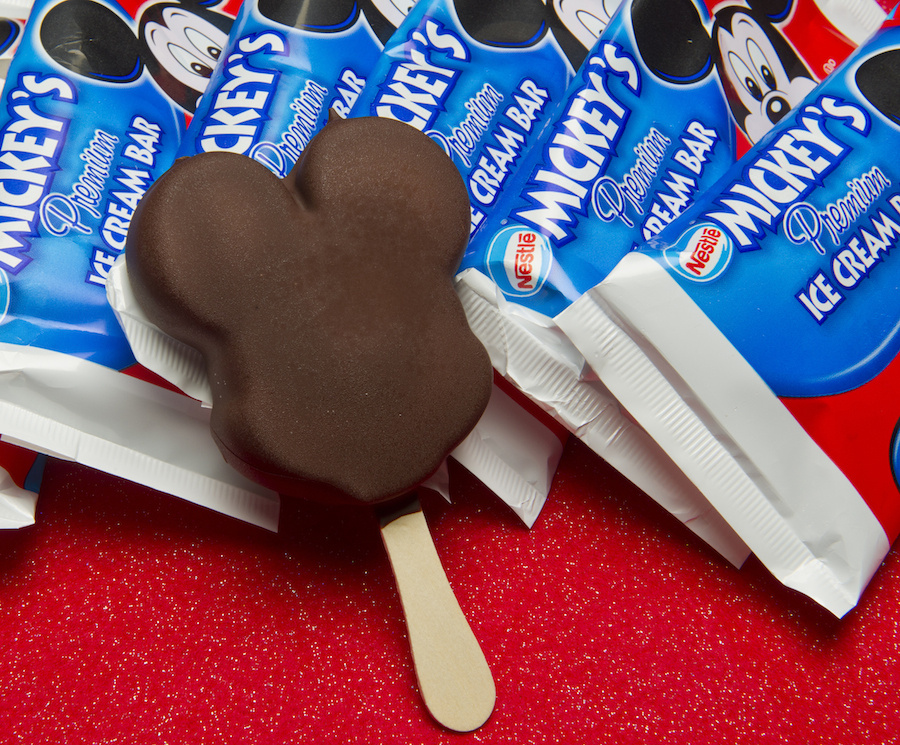 Disney's After Hours Boo Bash already includes select beverages, popcorn, and ice cream novelties for free, found at snack carts throughout Magic Kingdom, throughout the entirety of the event. Additionally, trick-or-treat location are scattered throughout the park. The Trick-or-Treat locations are all listed on the event map but here's a sneak peek of where you can fill up treat bags with candy such as M&M's, Snickers, and Skittles (broken down by land, thank you very much)!
Adventureland
Frontierland
Pecos Bill Tall Tale Inn and Cafe
Splash Mountain
Fantasyland
Ariel's Grotto
Pinocchio Village Haus
Pete's Silly Sideshow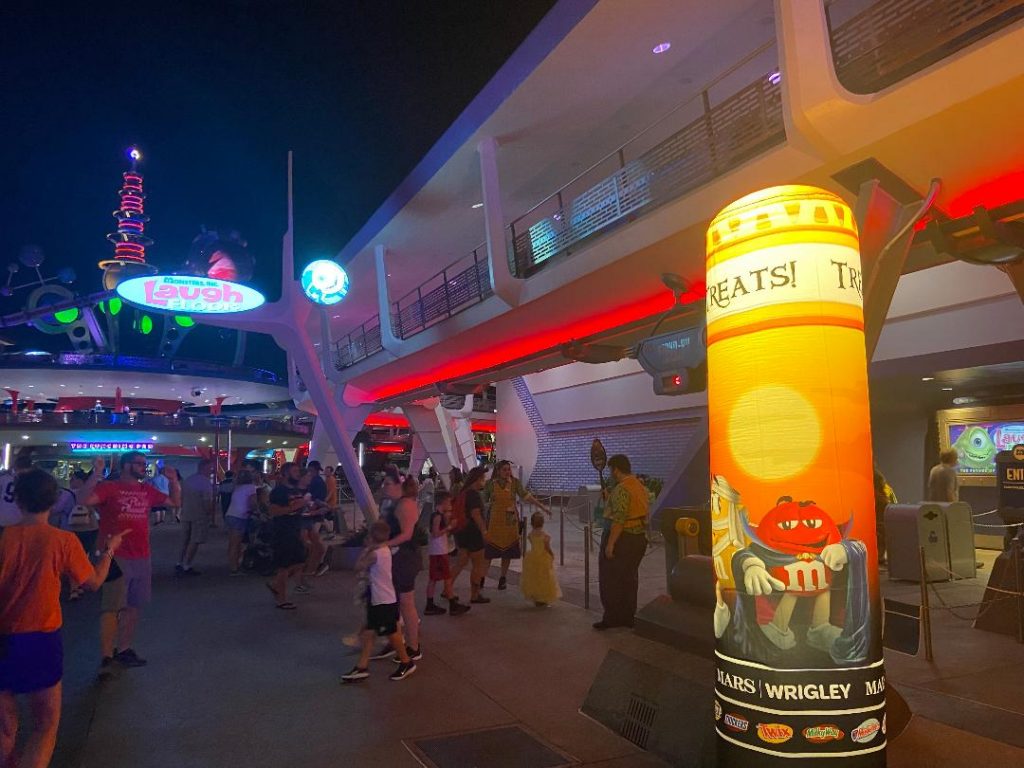 Tomorrowland
Cosmic Ray's Starlight Cafe
Monsters Inc. Laugh Floor
Liberty Square: For guests who have allergies or dietary restrictions, the Magic Kingdom has an allergy-friendly trick-or-treat station in Liberty Square.
Besides the crowd-pleasing freebies, there are several Boo Bash exclusives on which to overload on sugar
Head to Auntie Gravity's Galactic Goodies for the Prince John Sucker ($5.99) Tart green apple lemonade slush and whipped cream with a ring pop on top to garnish!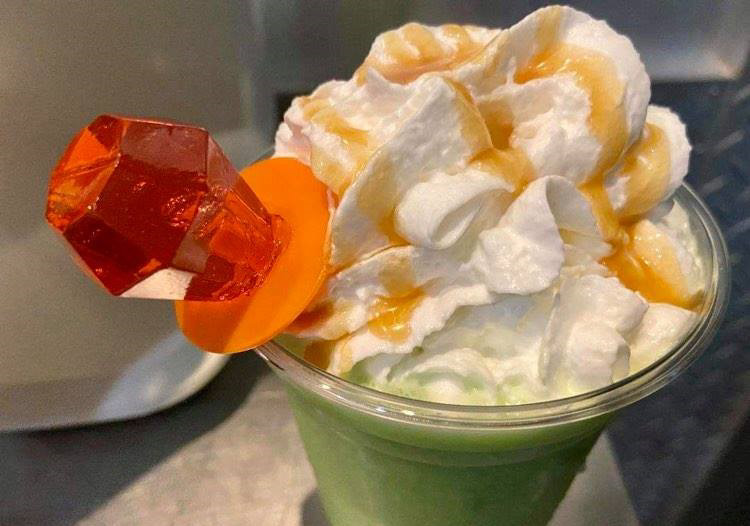 At Cinderella Castle Hub Popcorn Cart, you can find the Maleficent Churro ($7) Churro with chocolate cookie crumble, purple icing, and green and purple sugar sprinkles.
Storybook Treats offers the Five Dozen Egg Slush ($5.99) The frozen custard treat, which has previously appeared at the Disney Villains After-Hours events, has brown sugar swirled in and whipped cream and a cinnamon stick on top!
Sleepy Hollow is where The Foolish Mortal Funnel Cake ($7.99) will make its spooky appearance at Sleepy Hollow with its chocolate cookie crumbles, purple vanilla ice cream, caramel drizzle, and M&M's milk chocolate Ghoul's Mix over a hot funnel cake.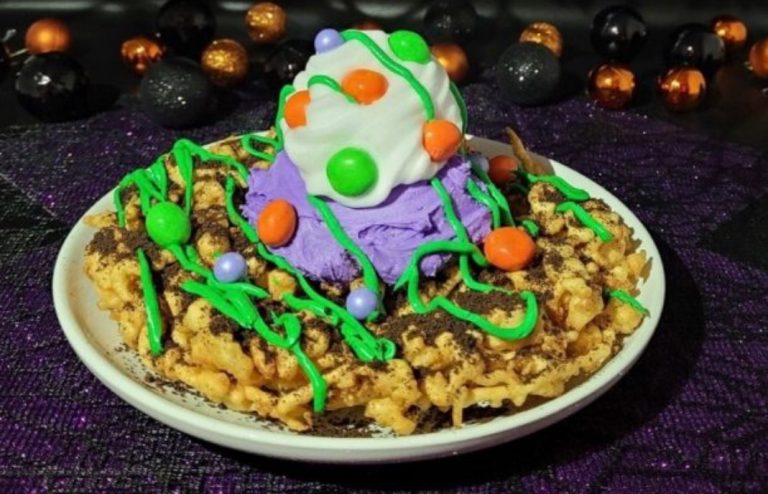 Golden Oak Outpost us where the Apple Ginger Dale ($5.99) and Mocha Chocolate ($5.99) will be poured all Bash long.
The frozen apple cider is mixed with ginger ale and topped with whipped cream and chopped TWIX cookies bars while the frozen mocha is topped with whipped cream, chocolate chips, and a sugar acorn.
I wouldn't advise inviting your dentist to be your plus 1 but in case you don't want your teeth to rot out of your skull (hey, is it Halloween or what?) then you can veto the snacks and stay for the entertainment.
Those in attendance at the first Boo Bash night were quick to remind others that, though it is somewhat replacing Mickey's Not-So-Scary Halloween Party and does offer a similar itinerary to its predecessor, is an After Hours event not a Halloween Party as such.
Mickey's Boo to You Parade will not being there, there is no stage or fireworks show (other than the regular Magic Kingdom fireworks prior to the regular park closing)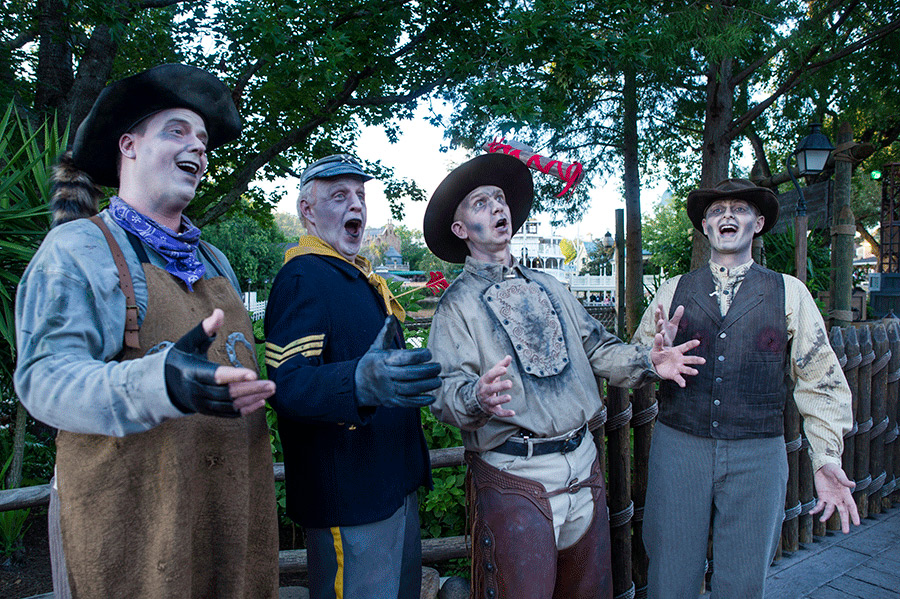 However, entertainment like character sightings, themed cavalcades and the Cadaver Dans is on offer. Here is the event schedule (ordered by time of first appearance- thank you very much).
Tomorrowland DJ Dance Party (9:30pm to 12:30am): Dance the night away at the Rockettower Plaza Stage.
The Cadaver Dans Barbershop Quartet (9:40pm, 10:20pm, 11:05pm, 12:10am): The Cadaver Dans perform haunting melodies from beyond the grave. Head to Frontierland to have a frightfully good time.
Mickey's Happy Halloween Cavalcade (9:55pm, 11:25pm): Delight as Mickey Mouse, Minnie Mouse, Pluto and pals—dressed in hauntingly boo-tiful Halloween costumes—parade through the park in this musical procession.
Disney Villain Halloween Cavalcade (10:30pm, 11:45pm): Behold a legion of villains unleashed to revel in this sinister season. Look out for fiends like Dr. Facilier, the Queen of Hearts and Jafar as they celebrate just how wonderful it is to be wicked.
Jack's Nightmare Cavalcade (10:40pm, 11:55pm): Prepare for a procession worthy of the Pumpkin King! Jack Skellington—along with Sally and Oogie Boogie from Tim Burton's The Nightmare Before Christmas—take to the streets to share thrilling, chilling tricks and treats!
Maleficent's Fiery Prowl (10:50pm, 12:05am): Maleficent Dragon lights up the night as she creeps down the street.
Characters also make their (social distanced) appearances around the park like:
Winnie the Pooh and Pals at the Crystal Palace in their adorable costumes. Just don't expect Eeyore's silly clown costume to turn his frown upside-down.
Chip & Dale show off their Halloween best on the Frontierland balcony and over at the stage by Pirates of the Caribbean, Goofy pulls off his best Captain Jack Sparrow.
Miss Carlotta, Miss Renatta, and their faithful (in life and death) servant, Broome the Butler receive guests at Gracey Manor, aka The Haunted Mansion.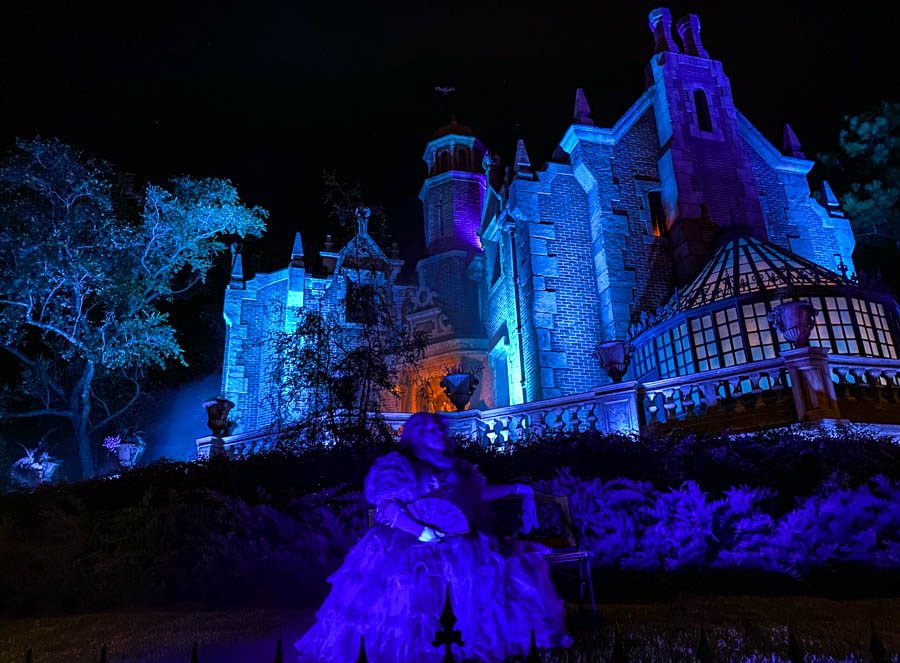 And Gideon and Foulfellow appear at Pinocchio Village Haus.
Finally, while there is no exclusive Boo Bash merch to bash, Halloween 2021 swag is now available at select store in the park!
This year's Halloween event will run on select nights from August 10 through October 31.
Be sure to check out our vlog The Go To Family. Connect with us on Instagram, Twitter, and Pinterest !