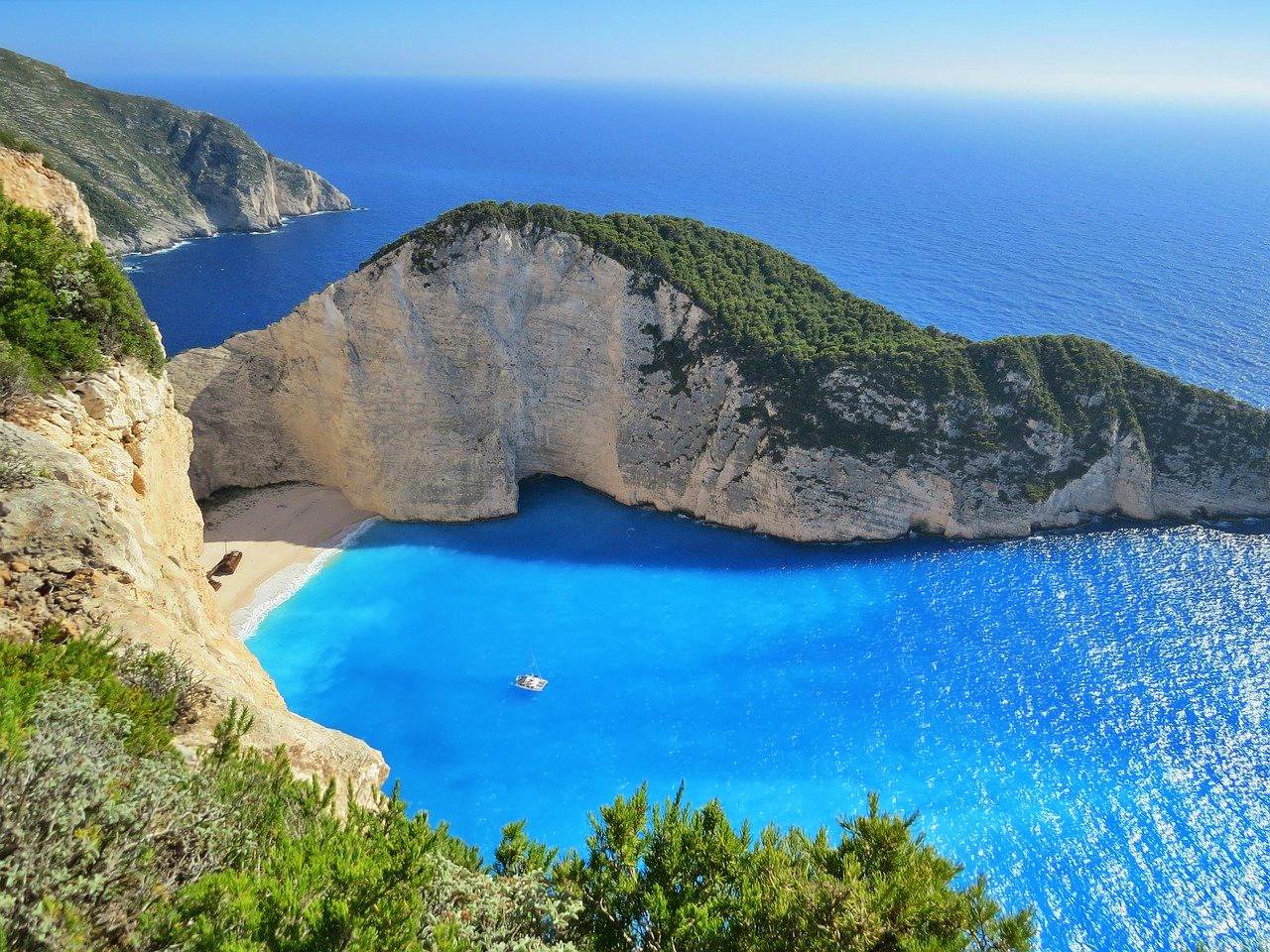 With its charming villages, gorgeous beaches and fascinating historic landmarks, the island of Corfu in Greece is a picture-perfect destination. In fact, it is thought to be one of the best of the Greek islands. Due to its delicious cuisine, scenic locations and laidback vibe, Corfu comes out tops for couples looking for a romantic getaway. Read on to find out more.
1. Corfu Town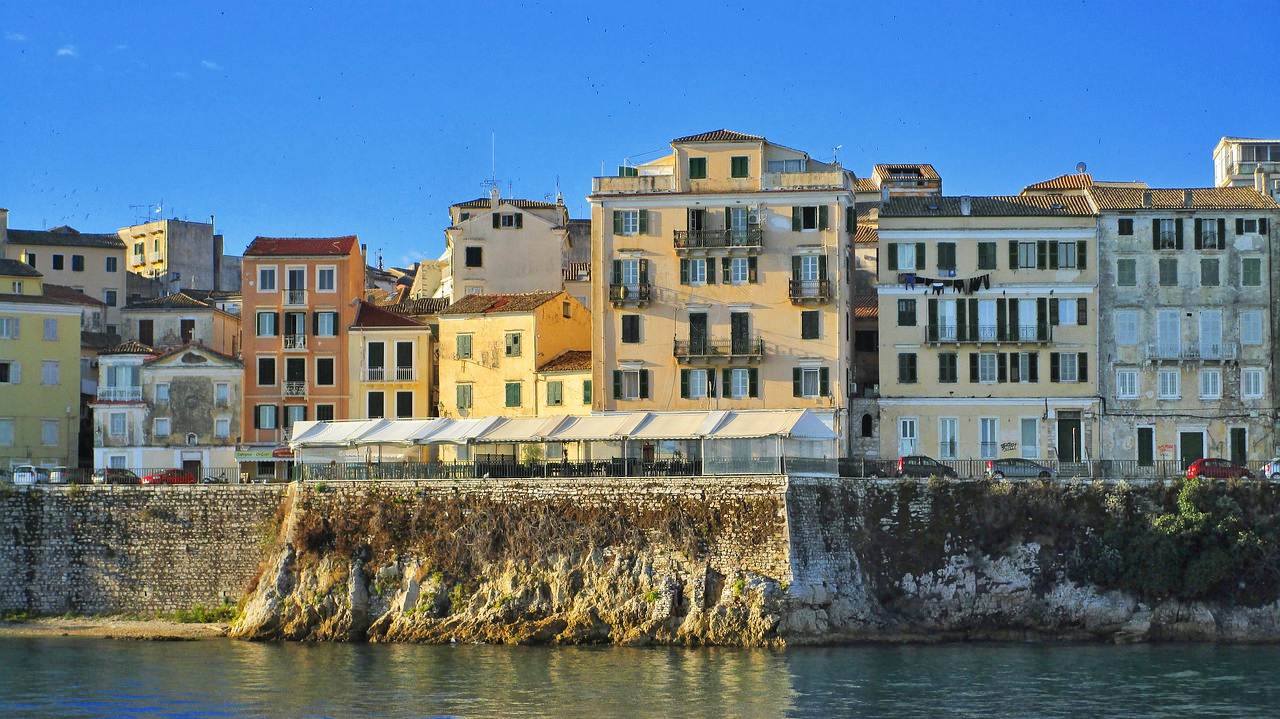 The capital of Corfu is a great destination for couples seeking retail therapy and some excellent restaurants and bars. Meanwhile, it is always fun to explore the narrow cobblestone streets, gazing at the colorful buildings.
However, if you want a little more than strolling around town, there are a couple of museums and landmarks to visit. These include the Achilleion Palace and the St. Spyridon Church.
2. Achilleion Palace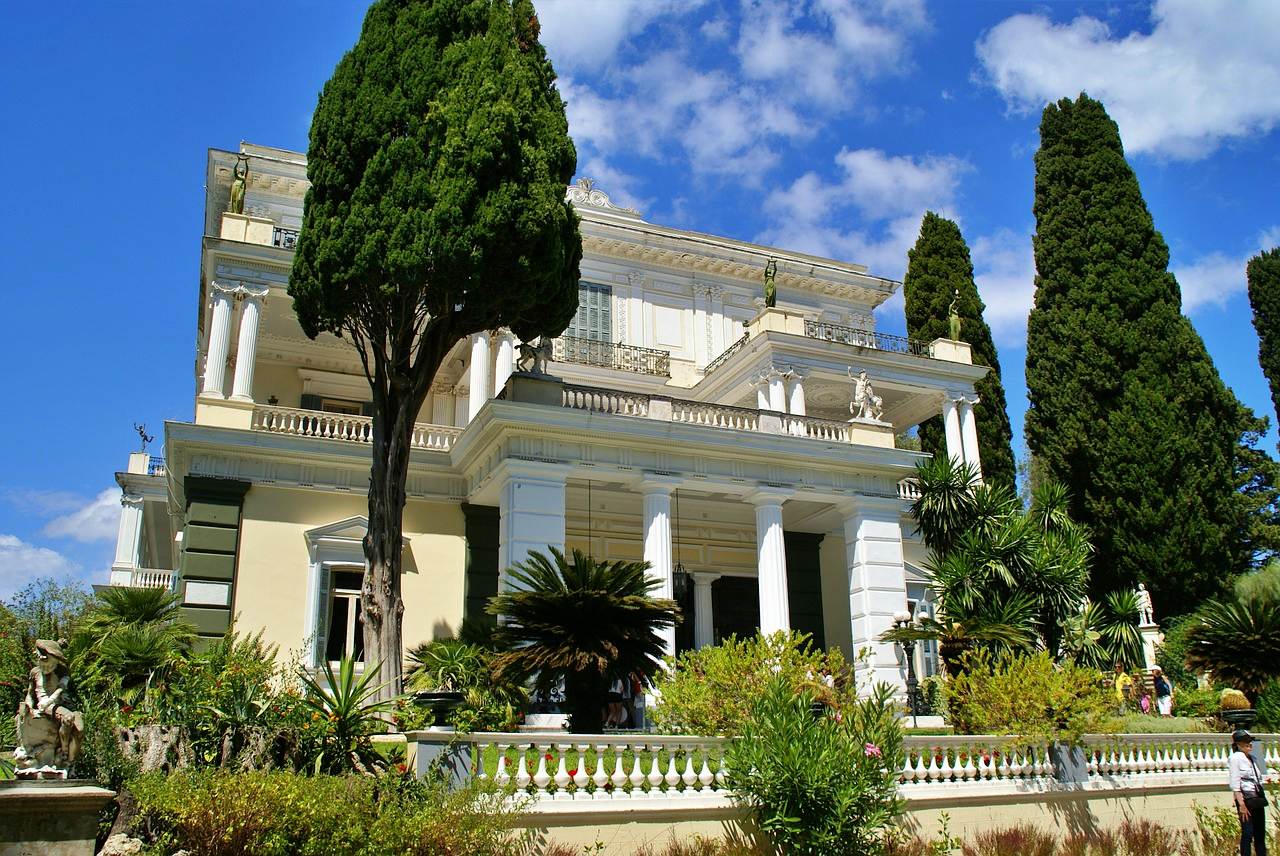 Around 6 mi (10 km) outside of Corfu Town is the impressive Achilleion Palace, AKA the Palace of Sissi. These days, the palace is a museum where you can gaze at beautiful paintings and sculptures. Meanwhile, the architecture of the palace itself is pretty awe-inspiring.
3. St. Spyridon Church, Corfu Town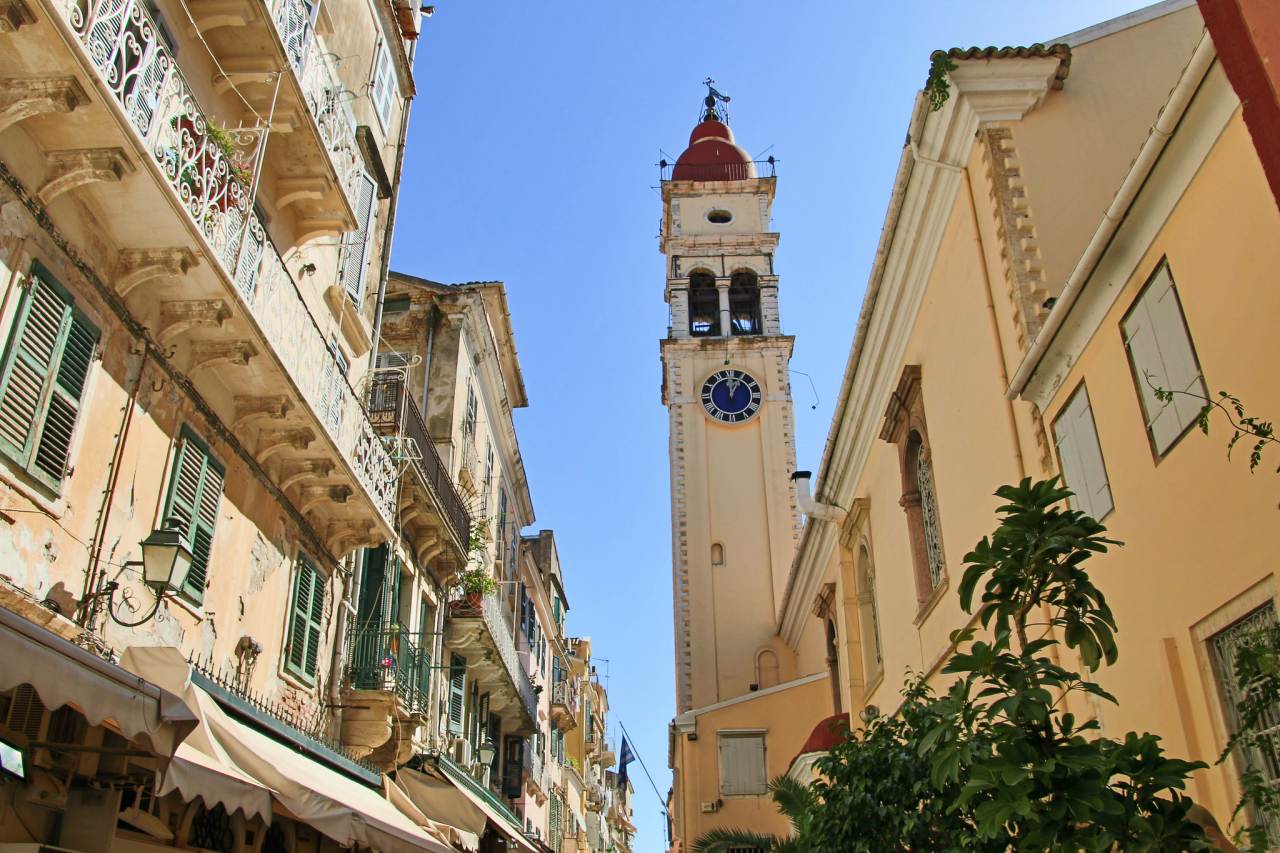 St. Spyridon is a Greek Orthodox church in Old Corfu Town and was built in the 1580s. Nowadays, this important church houses the relics of St. Spyridon along with a bell tower that is the highest in the Ionian Islands.
4. Sidari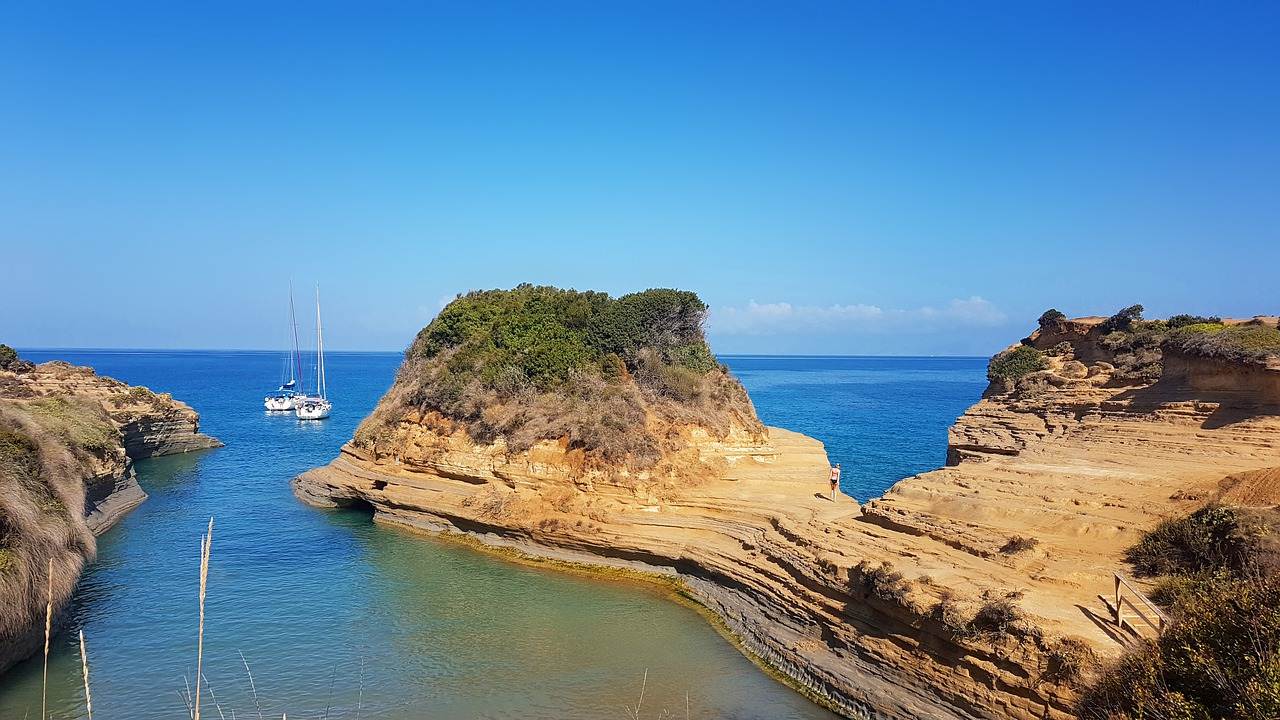 For those couples looking to spend the day relaxing on the beach, while heading out to party each night, Sidari is definitely your spot. This Corfu village is famous for some of the island's best nightlife, with everything from live music to fun karaoke nights.
The village also has a special place, dubbed the Channel of Love (Canal d'Amour), perfect for a romantic couple to explore the striking rock features.
5. The beaches of Corfu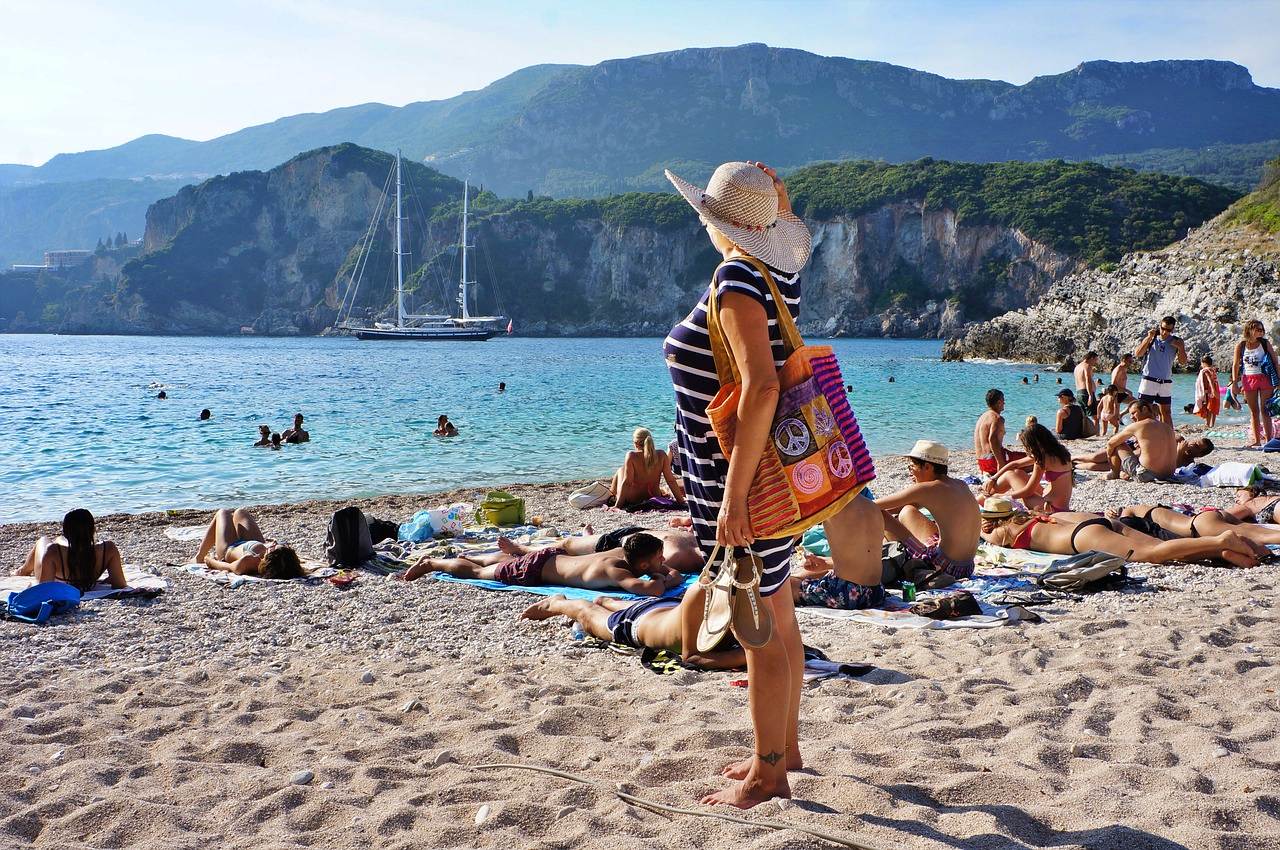 As for the beaches, Corfu's coastline is filled with idyllic stretches of sand. Each beach features clean sand and turquoise waters, usually backed by lush green backdrops. Meanwhile, the most popular beaches tend to be Roda and Acharavi, where water sports and plenty of amenities can be found. Naturally, in peak seasons, these beaches get quite crowded.
However, couples looking for the perfect beach, hidden away in a cove will find several to choose from. One, in particular, is the beautiful Myrtiotissa, which can be tricky to get to, but will have no crowds. All in all, it has gorgeous sand, turquoise waters and plenty of space for romance.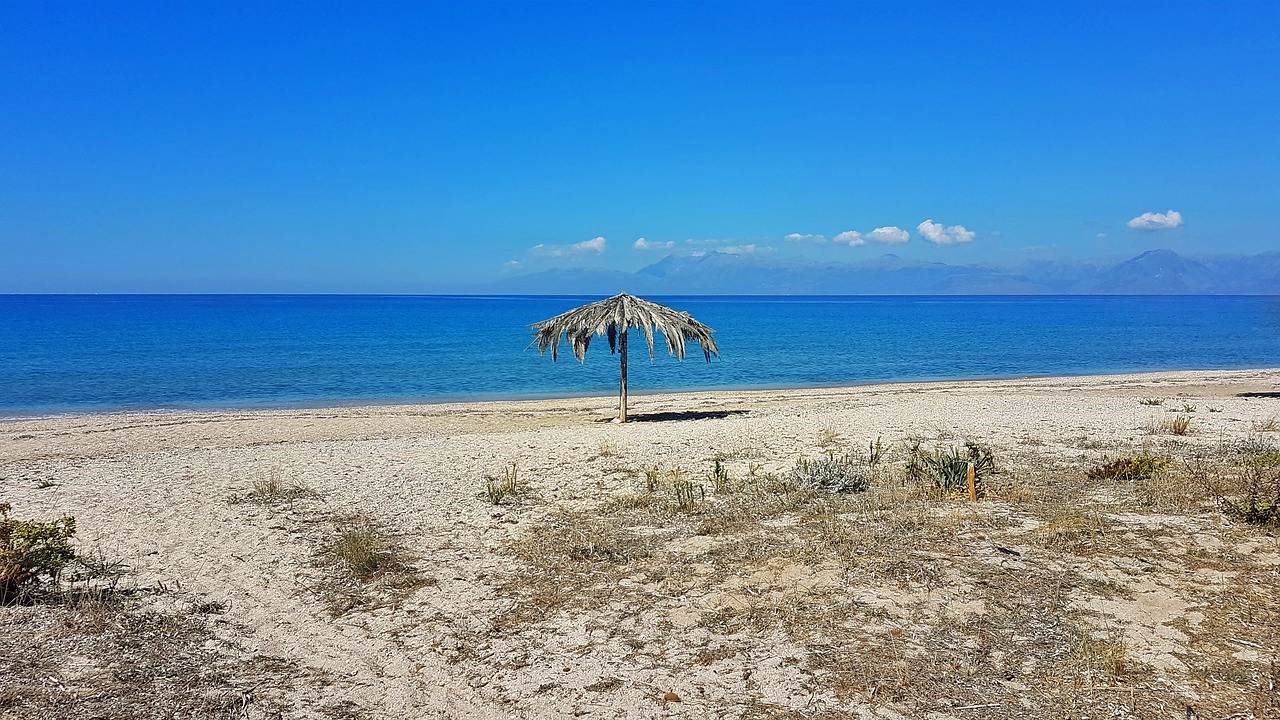 Find out more about this beautiful Greek island on the Visit Corfu official website here.
Be sure to check out our vlog The Go To Family. Connect with us on Instagram, Twitter, and Pinterest !