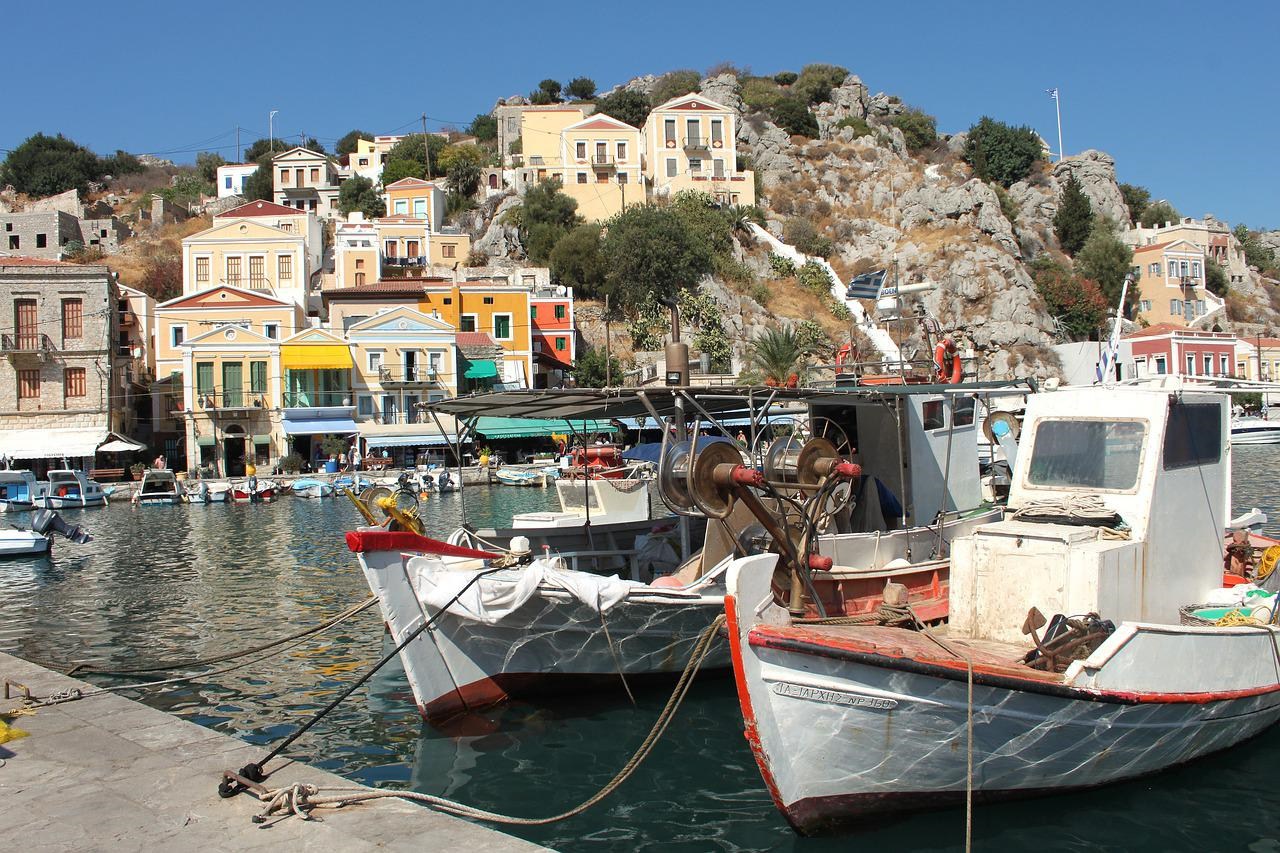 Nestled in the Aegean Sea, Rhodes is the largest of the Dodecanese Islands of Greece. The island is known for its excellent beach resorts and ancient historic sites. Meanwhile, the city of Rhodes features a medieval Old Town and so much more. Let's explore the island and have a look at some of the best beaches for the children on a family vacation in Rhodes and the activities available there.
When to visit Rhodes
The best time to travel to Rhodes with children is from April to June or September and October as the weather is milder and there are fewer crowds. Obviously, with older children, you need to work around school holidays, but cooler months are definitely best for the little ones.
Family-friendly beaches in Rhodes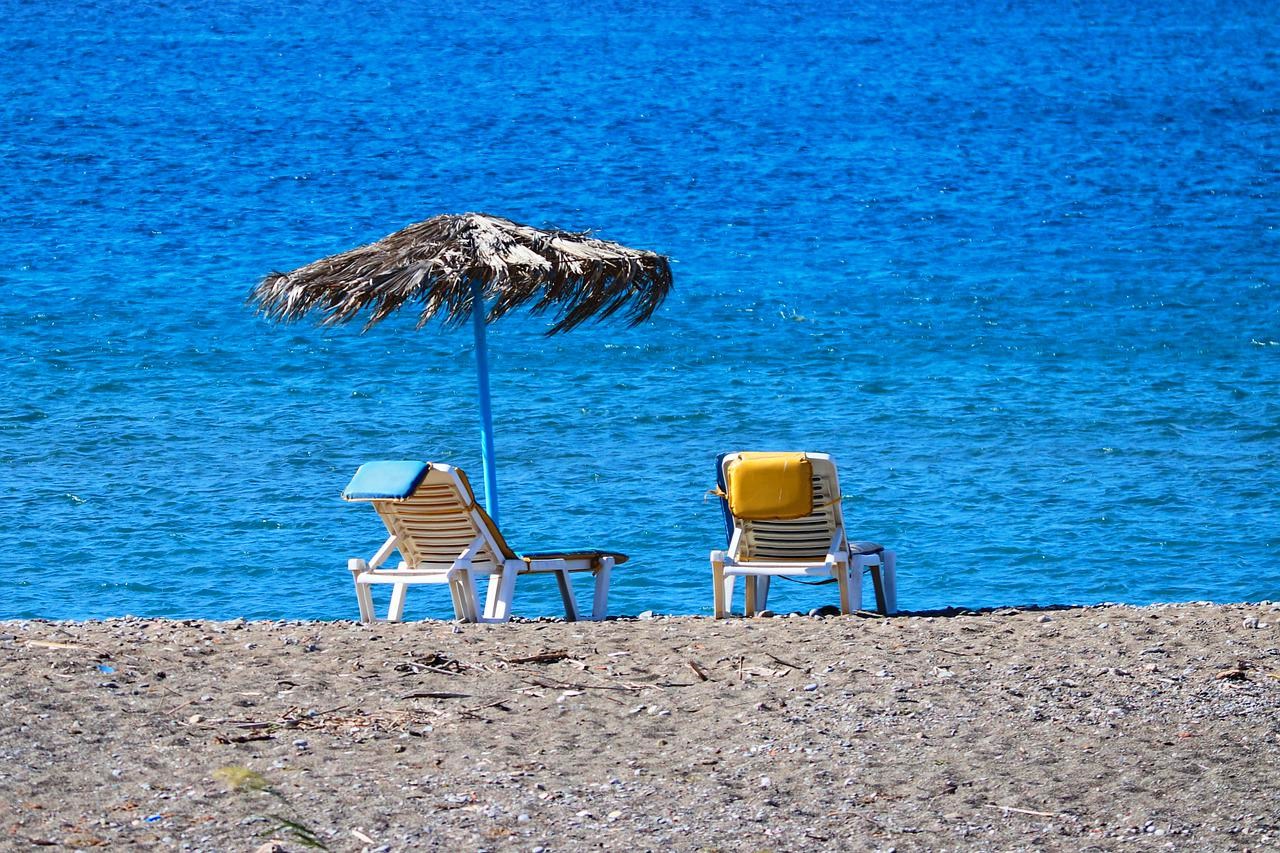 1. Faliraki Beach
Location:  12 km (7.5 mi) from Rhodes City
Faliraki Beach offers many advantages for families with children of all ages. Here, the fine-sand beach is lapped by mostly shallow waters making it safe for the little ones to splash around.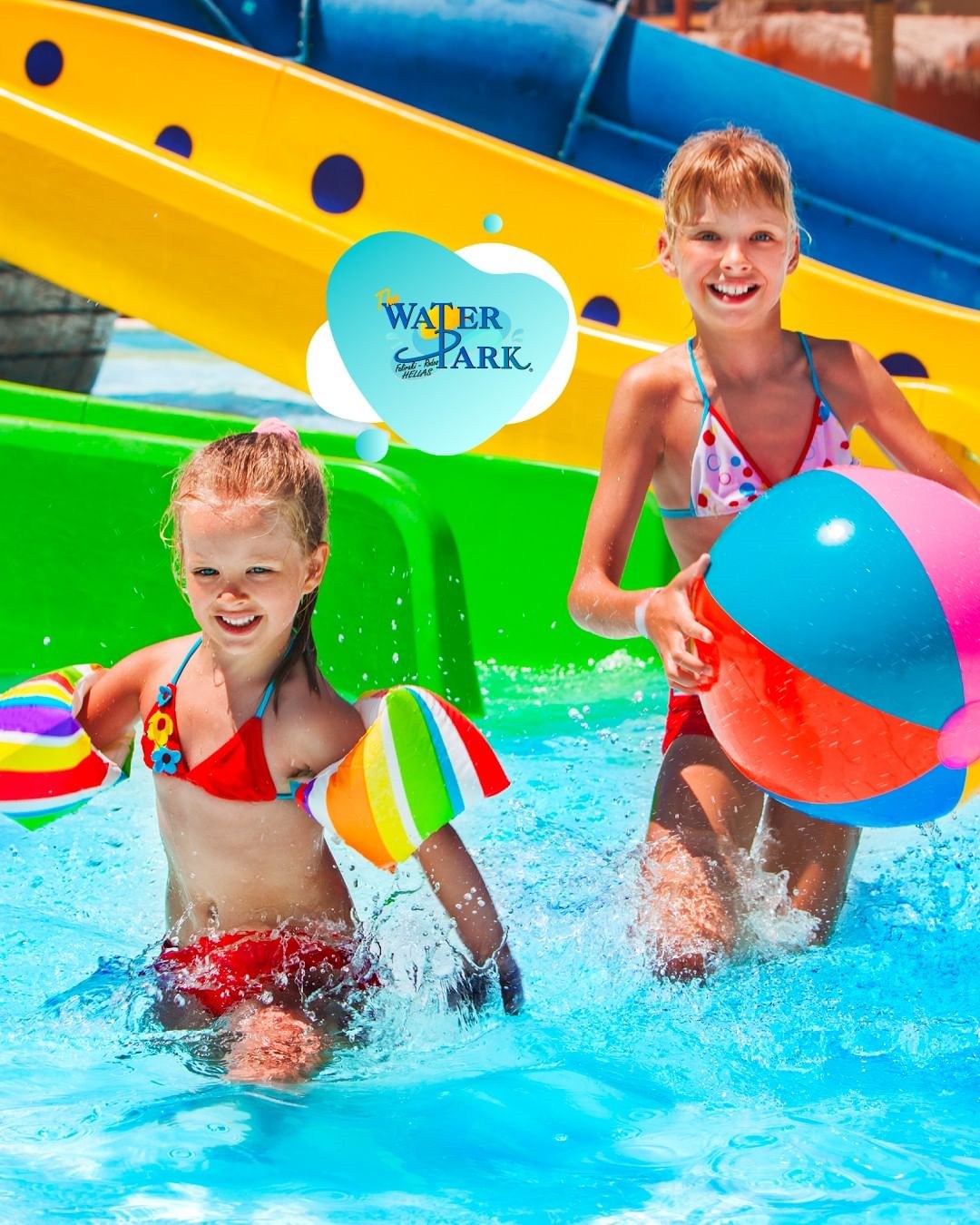 Besides the beach, there are a number of fun attractions, including Faliraki Waterpark and Luna Park. Meanwhile, parents also have several options to have fun, including all types of watersports, including banana boats, jet skiing and waterskiing. In fact, for adults and older children, bungee jumping is also available here. However, bear in mind that should you visit during the season, Faliraki gets really busy.
2. Tsambika (Tsampika) Beach
Location: 26 km (16 mi) from Rhodes City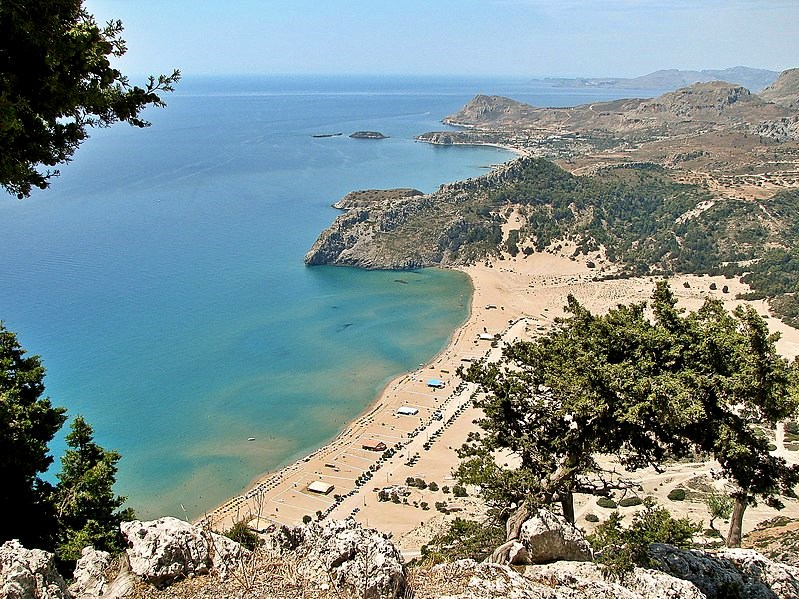 This beautiful beach is popular with locals and visitors alike. Tsambika Beach is set in a well-protected bay with fine sand and shallow waters. Here, plenty of watersports are available for the whole family. Those feeling energetic can climb the stairs from the beach to the Monastery of Tsampika, which offers beautiful views over the bay.
However, bear in mind that in July and August, Tsambika is one of the hottest places on Rhodes with temperatures like 35°C (104°F) in the middle of the day.
3. Agathi Beach
Location: 36 km (22 mi) from Rhodes City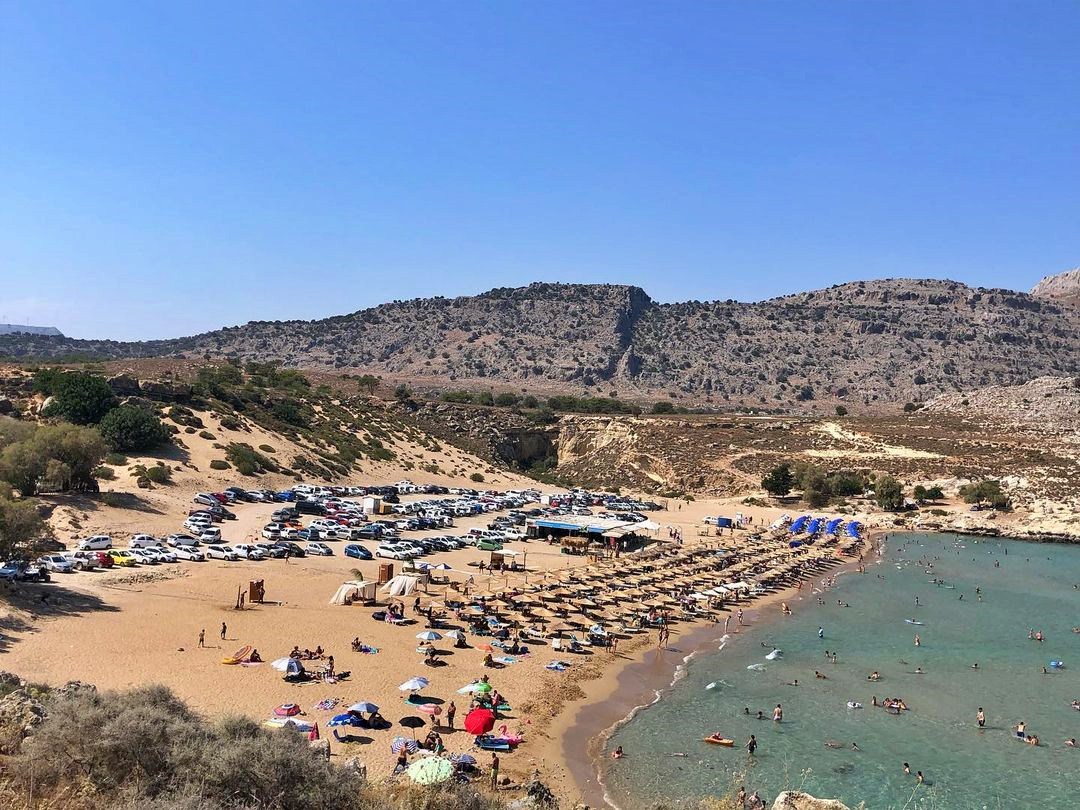 For families seeking peace and quiet, Agathi Beach is the perfect option, with its fine sand and shallow, crystal-clear waters. While there aren't as many amenities here, there are a number of places to get food and drink.
While there are no watersports, snorkeling is a fun activity on the right side of the beach, where several underwater rock formations can be found.
4. Kolymbia (Kolympia) Beach
Location: 25 km (15.5 mi) from Rhodes City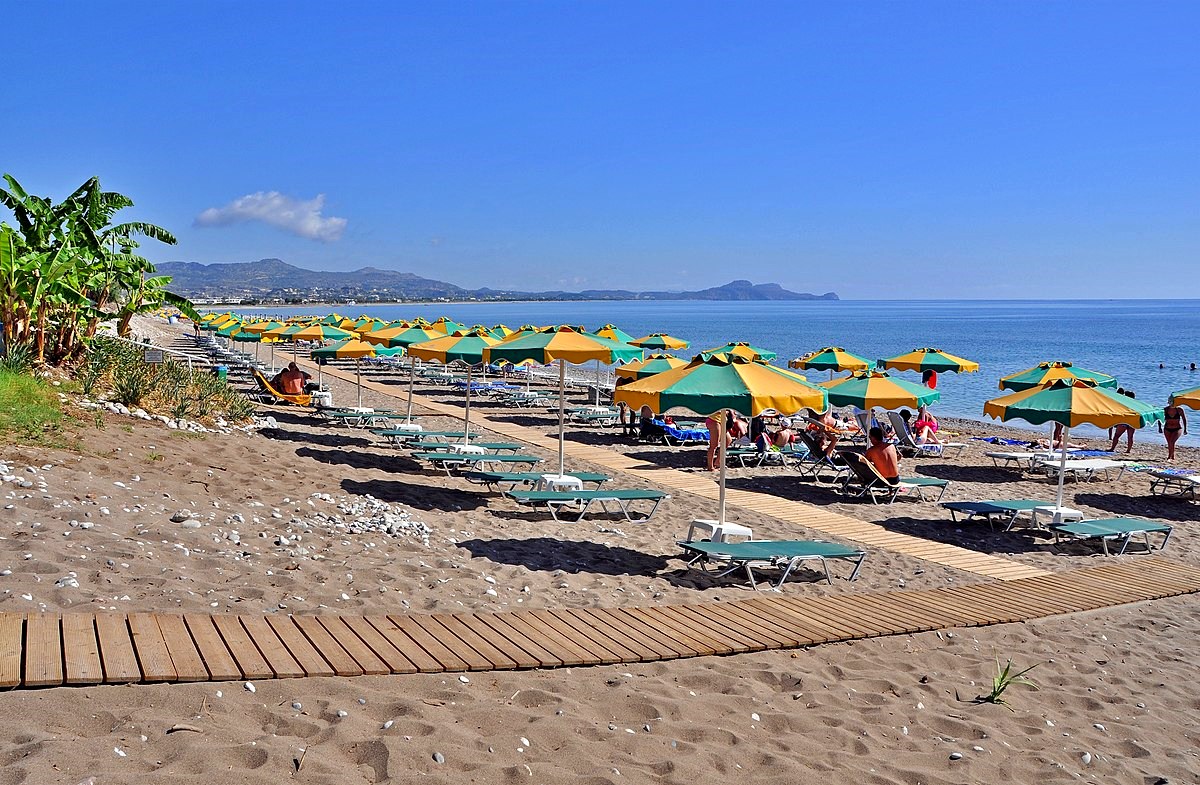 Kolymbia (AKA Kolympia) is a beautiful seaside resort and is quieter than Faliraki. This makes it ideal for a fun family vacation, with its family-friendly hotels and restaurants. There are three beaches to choose from, with shallow waters, one of which is perfect for snorkeling.
Enjoy these and many other idyllic beaches on the island of Rhodes in Greece. Find more information on the island's official tourism website.
Be sure to check out our vlog The Go To Family. Connect with us on Instagram, Twitter, and Pinterest !