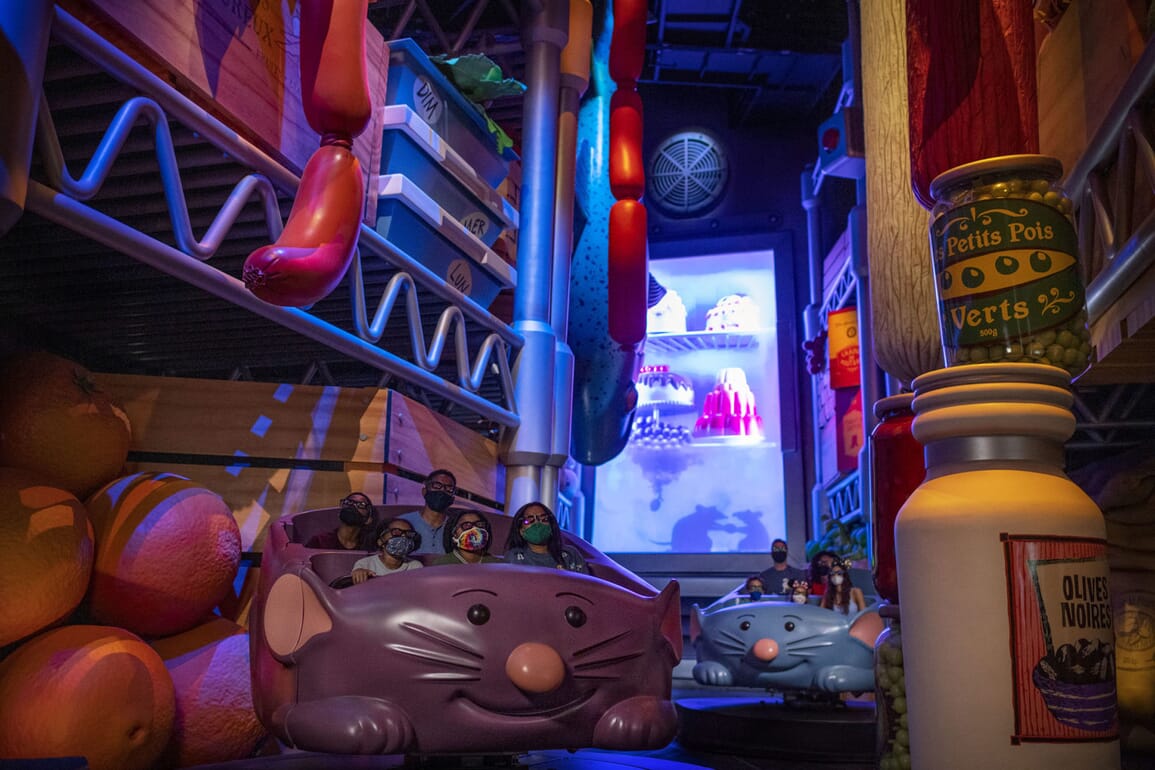 It's been a long time coming, but the moment everyone has been waiting for is finally here. Remy's Ratatouille Adventure is coming to Epcot before October 1st and we've got all of the details that you need to know right here!
Walt Disney World Update: Here's What You Need To Know About Remy's Ratatouille Guest Previews
Remy's Ratatouille Adventure Grand Opening at EPCOT Set for Oct. 1, 2021, in Honor of Walt Disney World Resort's 50th Anniversary. Based on Disney and Pixar's Academy Award-winning "Ratatouille," the experience will be part of a newly expanded France pavilion inside EPCOT that will also open in October. But according to reports, cast members and passholders can get a special preview before everyone else!
Walt Disney World President Jeff Vahle made the announcement on Instagram. He wrote, "Walt Disney World Cast Members, we're COOKING up some fun for you! Starting next month, you will have the opportunity to experience Remy's Ratatouille Adventure before it officially opens to our Guests on October 1. More info will be posted on the HUB soon, so keep an eye out. And if you're not a Cast Member, there may still be a way for you to see this attraction before it opens. More details to come!"
Meanwhile, EPCOT is extending its early morning hours for the month of October. According to reports, EPCOT will now be opening at 10:00 am instead of 11:00 am daily though at least October 23rd, which is great news! EPCOT fans can an additional hour during that crisp fall morning to enjoy their favorite park before it reaches capacity.
Let us know what your travel plans are for this summer. Are you staying close to home or are you looking for an adventure abroad? Drop us a line with your thoughts in our comments section below. And as always, don't forget to come back to The Go To Family for all the latest news and updates on Covid-19 related travel.
Be sure to check out our vlog The Go To Family. Connect with us on Instagram, Twitter, and Pinterest !