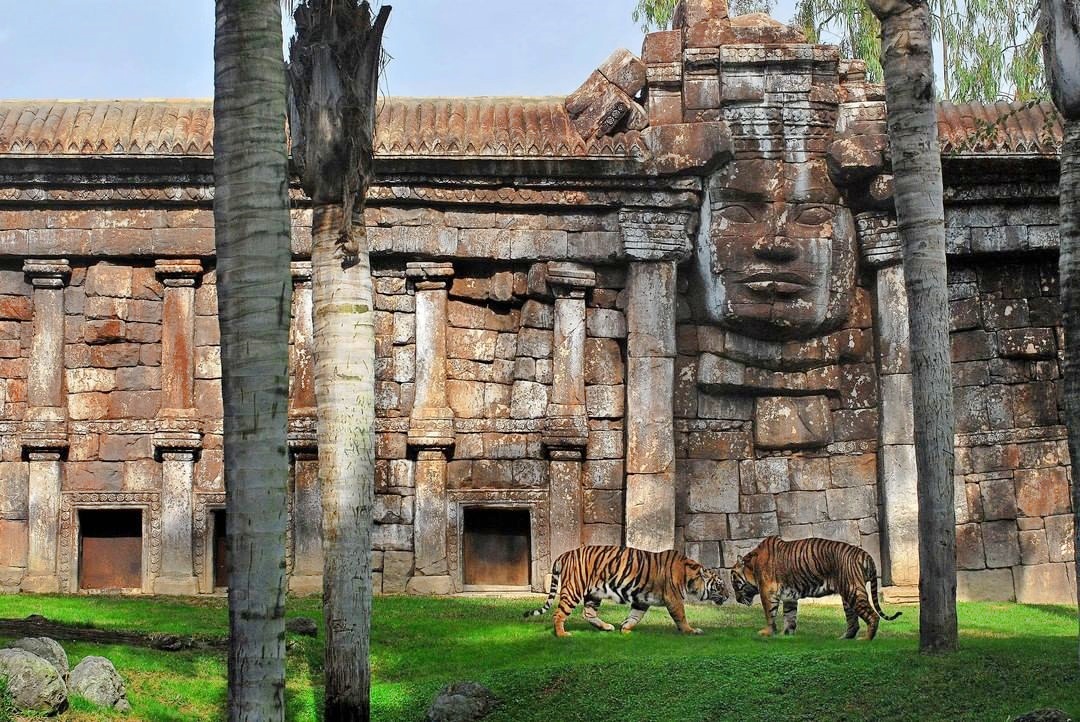 When thinking of the Costa del Sol in southern Spain, people instantly picture sunshine and endless beaches. Yes, the "Coast of the Sun" does have all that and so much more for families looking for fun. In fact, the whole family, of all ages will enjoy these seven animal-related attractions, featuring butterflies, African and Asian wildlife, marine life and more on the Costa del Sol.
1. Butterfly Park, Benalmádena
Mariposario de Benalmádena, or Butterfly Park Benalmádena, is set next to a beautiful Thai temple, where visitors can walk among more than 1,500 exotic butterflies from around the globe.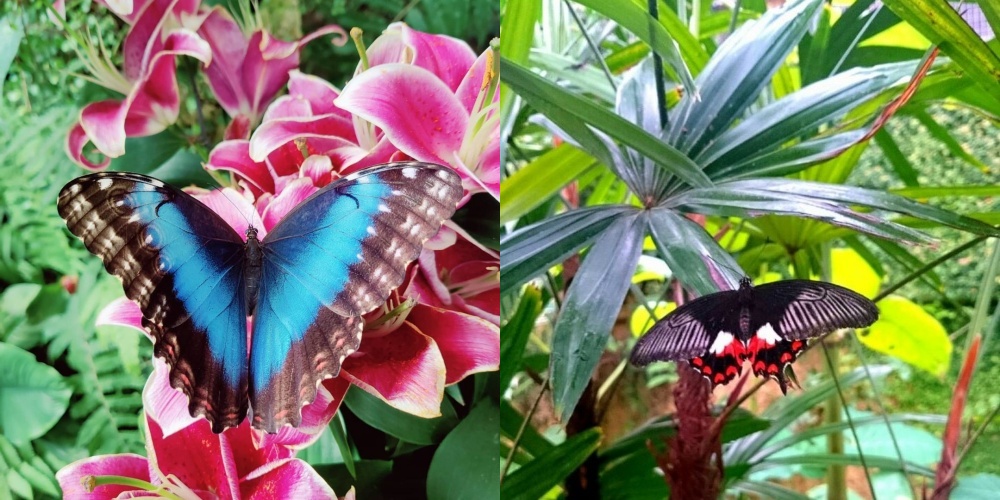 The colorful insects fly freely in a tropical paradise, among the beautiful flowers and waterfalls. Here, visitors can learn fascinating facts about the butterflies, including how they reproduce and more.
Address: Autovía del Mediterraneo A7, Salida 217, C/ Muérdago, s/n., El Retamar, Benalmádena
Hours:     Monday – Sunday, 10 am to 6:30 pm
Website 
2. Selwo Marina – Benalmadena
At Selwo Marina, the Dolphin Encounter allows families to learn all about these fascinating marine mammals. Find out about their intelligence, ability to communicate and how they bond with their keepers.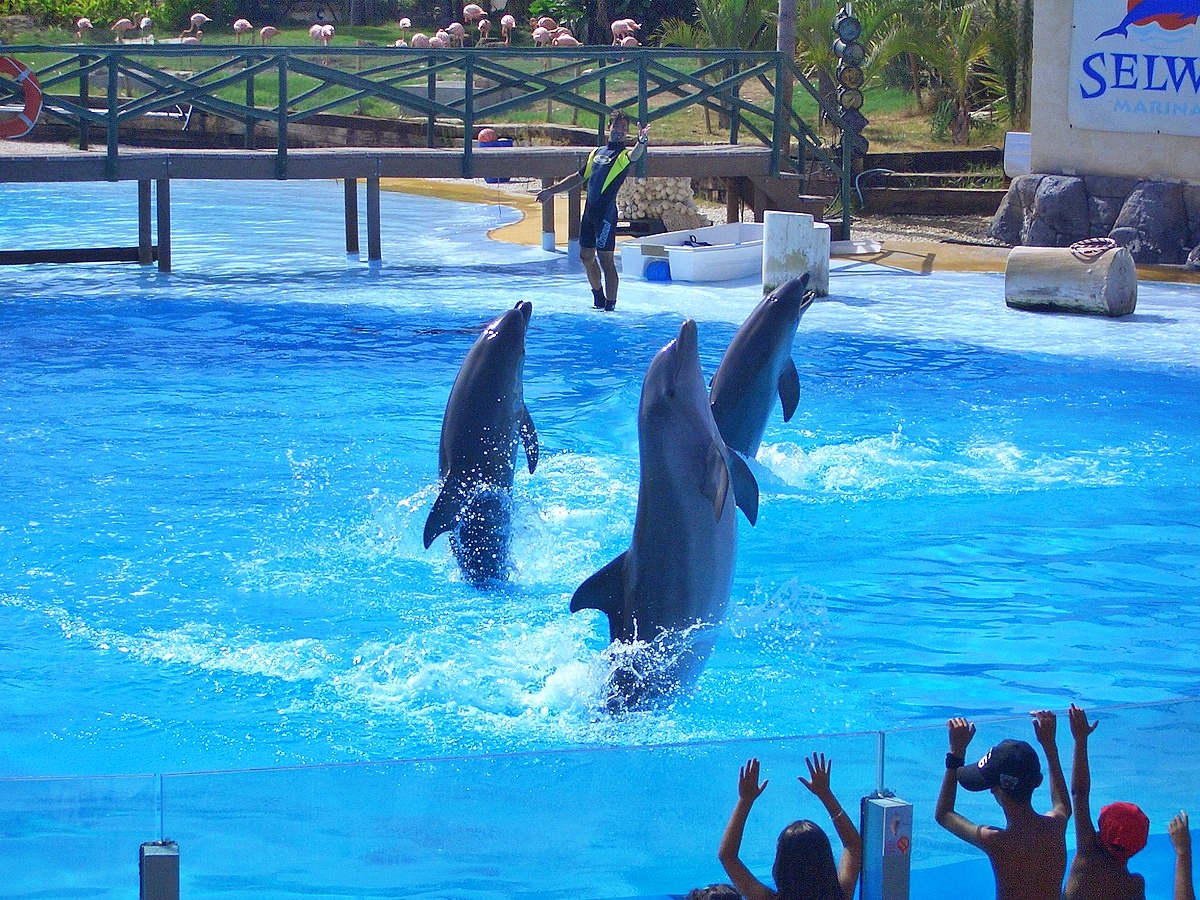 Meanwhile, the Penguin Encounter educates the whole family about the Ice Island penguins, their different species and more. If you visit at the right time, you will also get to meet their young! For a fun experience, also go swimming with the sea lions at Selwo Marina, while learning all about this fascinating marine mammal.
Address: Parque de la Paloma s/n, Benalmádena
Hours:     Monday – Sunday, 10 am to 6:30 pm
Website
3. Teleférico Benalmádena and Birds of Prey Demonstration, Benalmadena
Teleférico Benalmádena is a cable car service taking visitors to the peak of Mount Calamorro. Once there, spectacular views can be enjoyed in a unique Mediterranean mountain environment.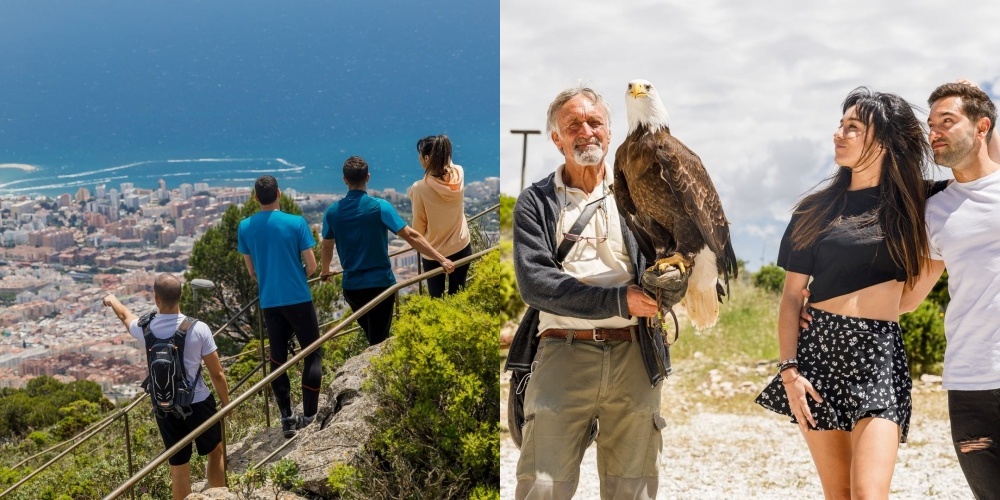 Also on offer are hiking trails to observe the indigenous plants, animal and bird species. Of particular interest on site is the Birds of Prey demonstration, where you can learn about various eagles and owls.
Address: Explanada del Tivoli, s/n. Benalmádena
Hours:     Monday to Thursday from 10 am to 2 pm and 3 pm to 5 pm
Friday from 10 am to 3 pm.
Website
4. SEA LIFE Center, Benalmádena
Nestled in Benalmádena Port, SEA LIFE Centre is an aquarium where you can see amazing creatures swimming behind the glass. Meanwhile, the kids can get their hands wet, touching a hermit crab, starfish and other marine creatures in the interactive rock pool.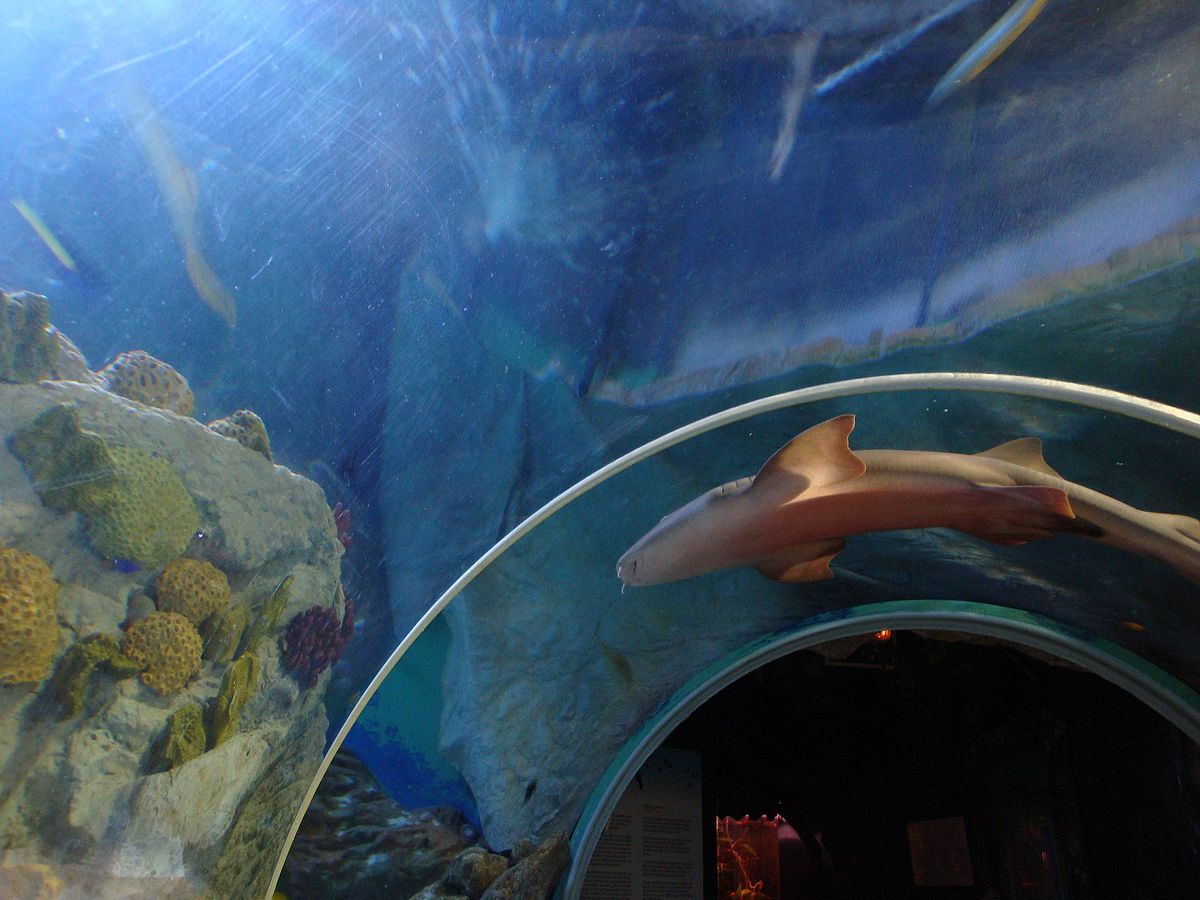 On Tuesdays, Thursdays, Saturdays and Sundays at 12:30 pm you can see the sharks enjoying their meal. Meanwhile, it is also possible to feed the friendly rays in their tanks.
Don't forget to head to the Amazonia display, where the red-bellied piranhas live. While these fish have a bad reputation, it turns out they only intimidate their rivals, rather than attacking them.
Hours:      11am – 7pm (last admission 6:30 pm)
Address:  Puerto deportivo de Benalmádena s/n, Benalmádena
5. Crocodile Park, Torremolinos
Heading to Torremolinos, we now visit the Crocodile Park. Here, the whole family can get up close and personal with these wily survivors of the Triassic era and learn just how crocodiles are still around.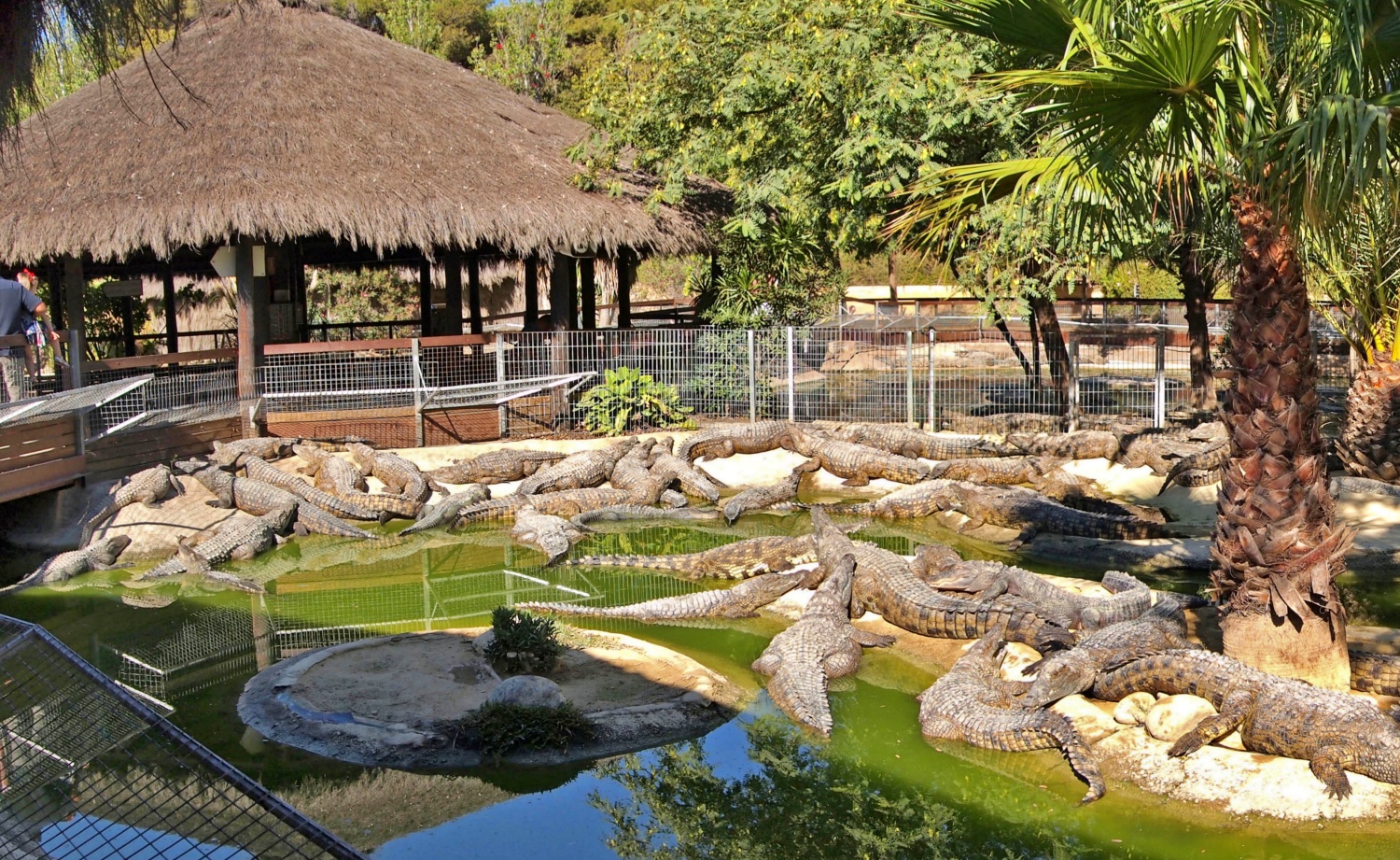 Daily demonstrations are led by keepers in July and August at 12:30 pm, 2:30 pm and 4:30 pm. From September to June, demonstrations are held at 12:30 pm, 2 pm and 4 pm.
For those more daring souls, adults and children can safely hold a baby crocodile during their visit and meet Big Daddy, one of the largest crocodiles in Europe.
Address:  C/ Cuba, 14, Torremolinos
Hours:      July and August from 11 am to 6 pm, September to June from 11 am to 5 pm
Website
6. Bioparc Fuengirola
Hidden in the heart of this popular beach resort town is a magical oasis, a green and lovely place full of fascinating animals. Bioparc Fuengirola is so much more than a zoo, with its animals and birds housed in naturalistic enclosures, as well as a recreated jungle clearing where demonstrations and African drumming are held.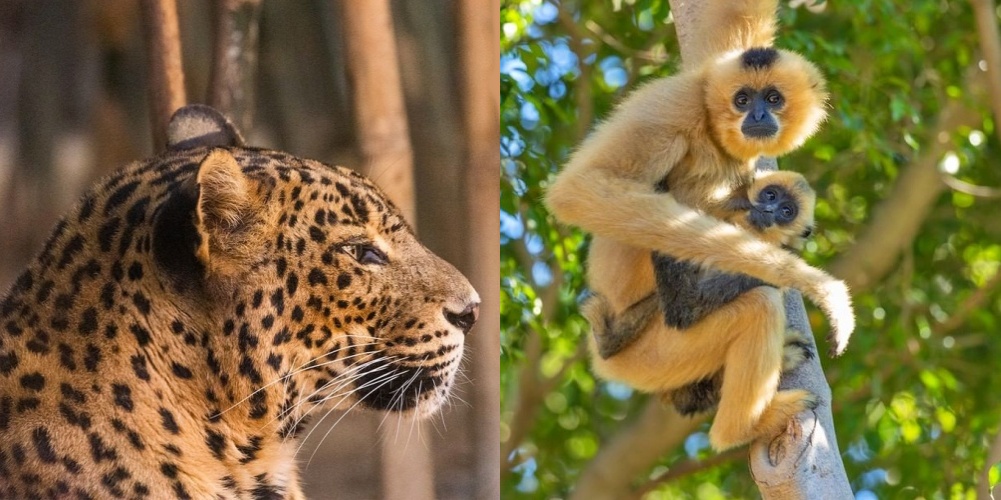 The Bioparc is home to a variety of African and Asian species, including Sumatran tigers, leopards, apes, deer, reptiles, snakes, monkeys, lemurs and more. It also runs a successful breeding program for the endangered species in its care, meaning visitors often get to see the baby animals, as with the baby gibbon above right and the Sumatran tiger pictured below.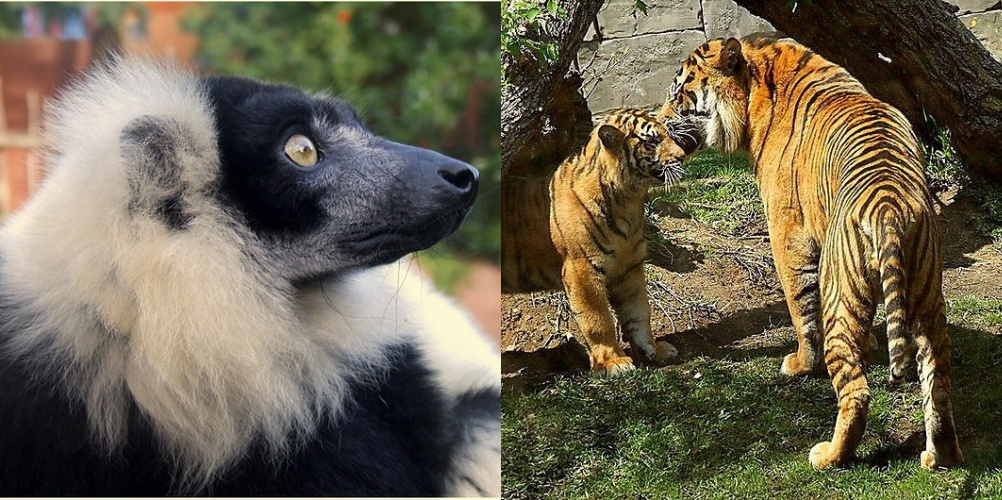 Address: C. Camilo José Cela, 6, Fuengirola
Hours:     Open every day of the year with varying hours
7. Selwo Aventura, Estepona
Go on a safari adventure without traveling to Africa in this wonderful park. Selwo Aventura is located outside the typical Spanish beach town of Estepona. The park offers a wild experience while taking a safari expedition through the various territories, including Africa and Asia.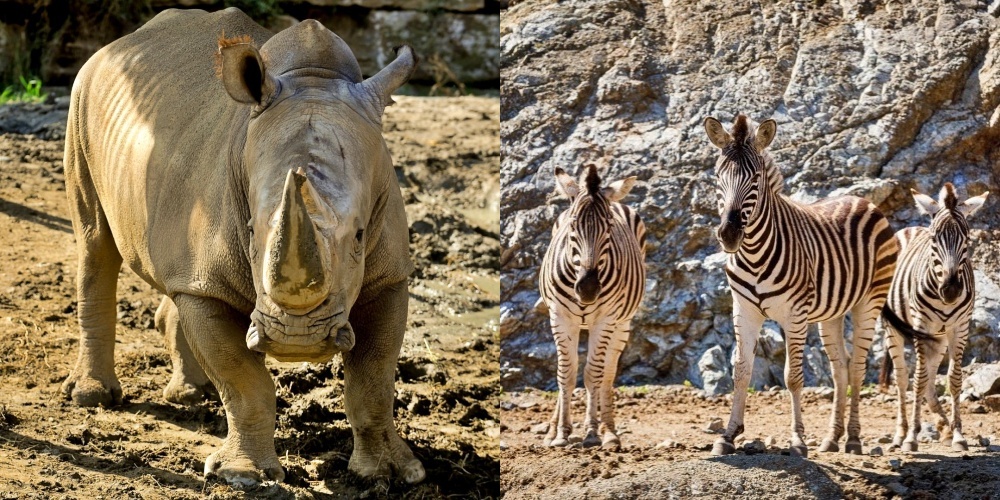 Along the way, see a variety of creatures including the endangered white rhinoceros, lions, cheetah, hippopotamus, giraffe and zebra, as well as Asian elephants, red panda and the local Iberian lynx.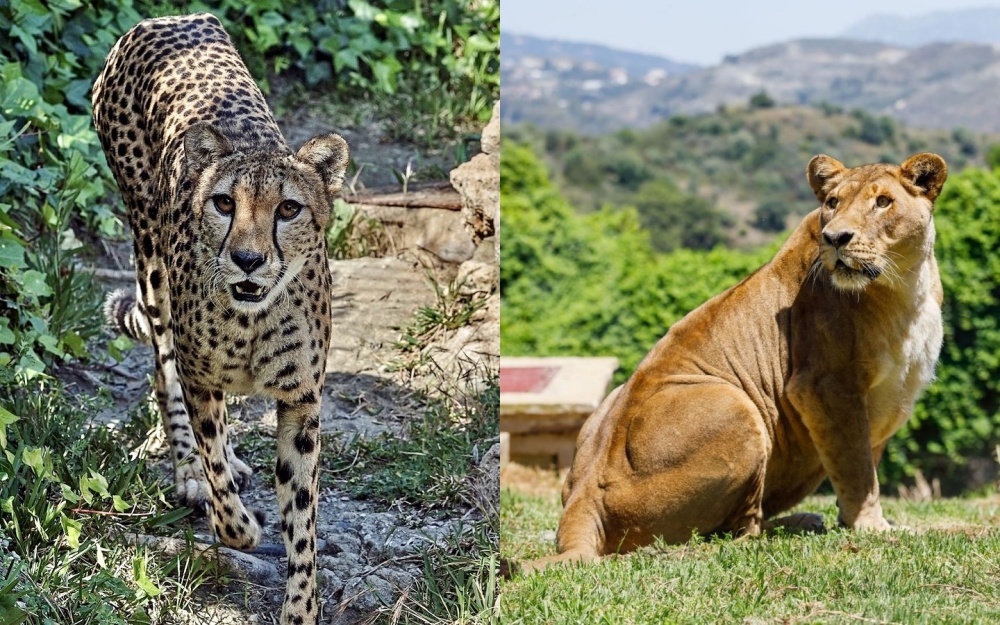 A selection of adventure activities is available in the park, including the 116-meter Ziwa zip line and a suspension bridge with sweeping views over the park. You can even stay over in the park at Selwo Lodge, with its Watu, Masai and Zulu Village to give a true feeling of Africa.
Address:  Avda. Parque Selwo, s/n, Autovía A7 km 162.5, Estepona
Hours:      10 am to 6 pm daily
Have a true adventure on the Costa del Sol with the whole family this year, while seeing a wide range of wildlife, marine animals and more.
Be sure to check out our vlog The Go To Family. Connect with us on Instagram, Twitter, and Pinterest !