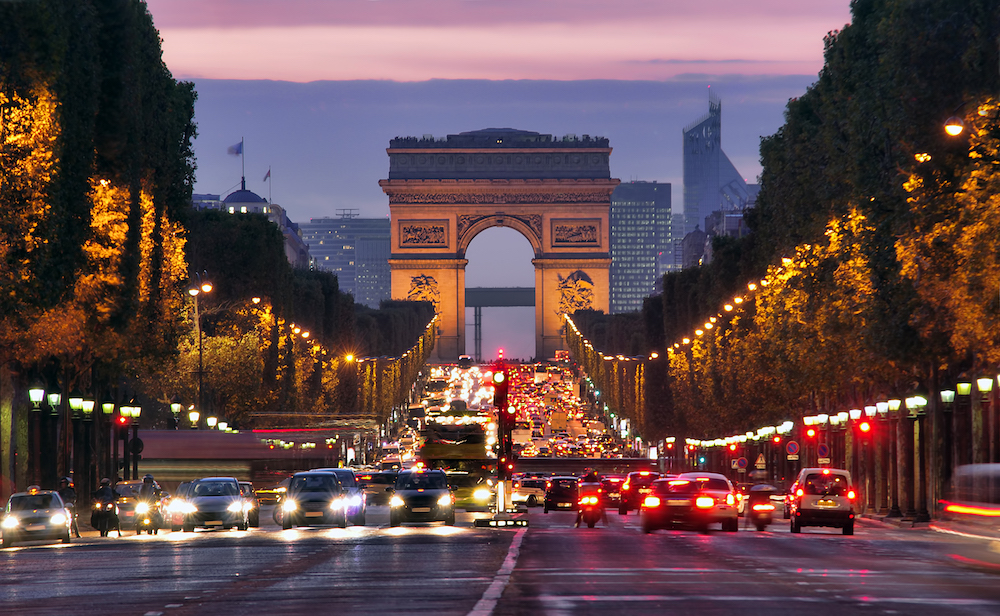 Paris, the capital of France is synonymous with romance, but it is only one (albeit famous) city in a country full of locations that shouldn't be missed. Unfortunately, we don't always have months to wander the French fields of lavender, to take in the chateaux that dot the countryside or visit every cellar door in Champagne. So, how do you see it all? You start with a whirlwind 3 days in Paris, following this itinerary.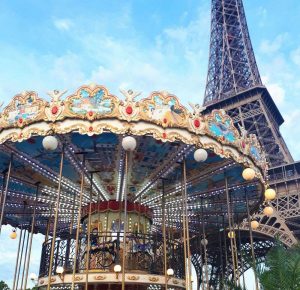 Weather: Parisian summers are short, comfortable, and partly cloudy and the winters are cold, windy, and mostly cloudy. Rarely below -4oC/25oF, winter days average around 5oC/40oF down to 2oC/35oF between November and February. Summers rarely hit heights of above 31°C/ 88oF with an average of 22oC/71oF to 26oC/43oF from June to September. Spring and Fall days average 12oC/53oF. That being said, 2019 saw France, along with most of Western Europe sizzle at temperatures over 45oC/113oF during the summer heatwave, filling the Trocadero with swimmers and paddlers trying to cool down.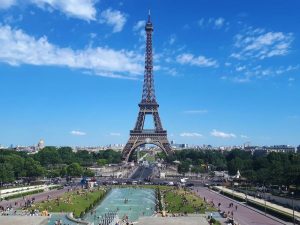 Getting there: Most overseas travelers will fly into Charles de Gaulle International Airport (CDG) with a few arriving at Orly International (ORY). CDG is a 30-60 minute drive to the center of Paris while Orly is only half the distance, a drive of 15 up to 30 minutes.
Transfer options from CDG are either expensive or inconvenient so chose the lesser of your evils. Available are busses, trains, taxis and the rideshares Bolt and Uber. Of course, where exactly you are going will make a difference (it is generally divided by left bank or right bank of the Seine river).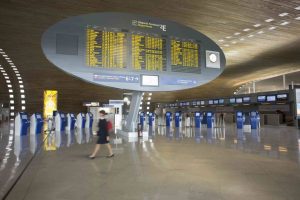 The regional train (RER) is your cheapest option at 10€ and will take around 50 minutes to reach the city center. Be warned that train stations are subteranean and not all of them have elevators. But all have stairs. Some, especially those in the raised Montemarte region have a LOT of stairs. Remember you will have luggage.
There are two types of busses, the regional bus with several transfers, a trip length of approximately 70 minutes and a cost of 11.50€. Le Bus Direct, a faster and, as the name suggests, direct service takes approximately 50 minutes and costs 17€.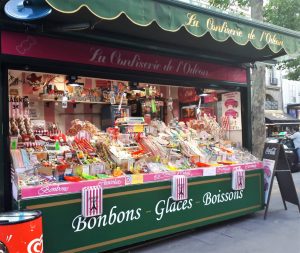 A taxi from Charles de Gaulle airport to Paris is charged by a flat rate and will cost you 60€ for the 40 minute-ish ride. Uber and Bolt are the two rideshares in Paris and both are available form Charles de Gaulle. They each cost around 45€ .
There are no direct train lines from Orly airport to the city center. You will need to take the Orlyval metro to the Anthony Train Station, and then change to lines RER B or RER C. The total journey will cost 12.10€ and will take around 60 minutes. Don't forget all those stairs.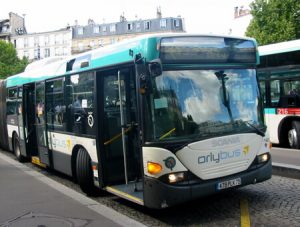 Taking a bus from Orly airport is convenient and inexpensive. The Orlybus is a direct line that takes you into the city center in 45 minutes, and costs 8.30€ for a one-way ticket. There are also public buses available that cost only 2€, but make frequent stops along the way, and take much longer than the Orlybus.
There are also public buses that run throughout the night, meaning there is a bus transfer option 24/7 from Orly airport to the city centre.
A taxi ride will cost 32€ for the right bank and 37€ for the left bank (fixed) The ride could last about forty minutes depending on traffic. Uber or Bolt is approximately 32-35€.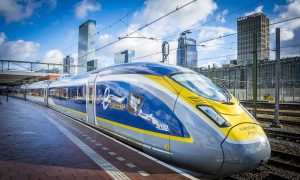 If coming in from another European or UK location, the train is always a good option with several termini in Paris. The closest to the city center is Gare De Lyon. Gare du Nord and Gare l'Est are also good options to travel to in order to start your Paris trip.
Visas: Tourists from most countries will not need a visa if staying under 90 days. You will need a passport with 6 months validity left on it. To get into France from another schengen zone EU country, you only need to show a government issued ID.
To see if you need a visa, or for stays longer than 90 days check here.
Currency: France changed from the franc to the euro € in 2002. Currently 1 USD = 84 Euro cents so watch your spending, France isn't the most inexpensive place in the world to visit.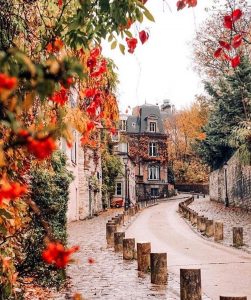 When to go: The best time to visit Paris is between June to October, however, both summer and fall have its pros and cons. From June to August the weather in Paris is pretty perfect but that means it is pretty crowded. And speaking of pretty- the fall foliage colors (and lower prices for hotels, shorter lines at attractions et al) make October in Paris a must-see. However, spring blossoms are also beautiful to see throughout Paris' many, many parks (but bring an umbrella) and Christmas in Paris is ultra-romantic (but bring a thick coat).
Where to stay: You can't swing a 'chat' in Paris without hitting some form of accommodation for every budget.
Here's our top picks: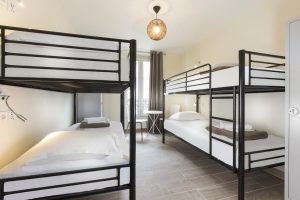 Backpacker's Budget: Enjoy Hostel (14th arrondissement) 26€ per night for bed in an 8 person dorm. Breakfast and Wifi included, surrounded by shops and restaurants and only 10 minutes from the Latin Quarter.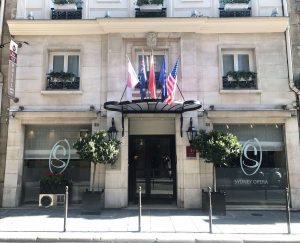 Medium Budget: Best Western Plus Sydney Opera Paris (8th arrondissement) 106€ per night for standard double room with private bathroom. Close to the famous Opéra Garnier, Galleries Lafayette shopping and 1.5km from the ultra chic Champs Élysées.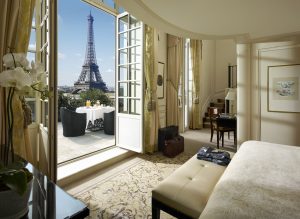 Luxury Budget: Shangri-La Hotel, Paris (16th arrondissement) € 1,650 for Eiffel Tower view room. A former residence of Prince Roland Bonaparte and listed in the French "Monuments Historiques", Shangri-La Hotel, Paris is a hotel palace located across the Seine and facing the Eiffel Tower. With Michelin star restaurants and a historic billiard room complete with a fireplace, this is the epitome of gaie Paris!
The biggest question most first-timers to Paris ask is where to stay. Paris is a big city divided into arrondissements (neighborhoods) so this may help you out.
Best Neighborhood for Sightseeing: 1st (Louvre Museum area) or 7th arrondissement (Eiffel Tower)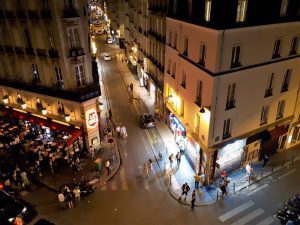 Best Neighborhood for Food and Restaurants: 6th (St-Germain area) or 11th arrondissement (Oberkampf area)
Best Neighborhood for Nightlife: 3rd (Marais area)  or 6th arrondissement (St-Germain area)
Best Neighborhood for a Local Vibe: 6th (St-Germain area) or 11th arrondissement (Oberkampf area)
Best Neighborhood to Stay for First Timer: 7th arrondissement (Eiffel Tower)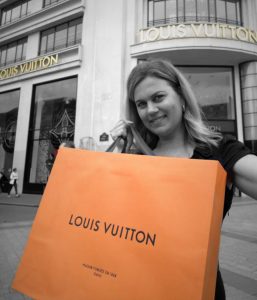 Best Neighborhood for a romantic feel: 18th (Montmatre) or 7th arrondissement (Eiffel Tower)
Best Neighborhood in Paris for Families: 6th (St-Germain) area or 7th arrondissement (Eiffel Tower)
Best Neighborhood in Paris for Shopping: 3rd (Marais area) or 8th (Champs Élysées area)
What to do: Getting around Paris is very easy. A combination of walking, Batobus (water taxi) and Metro (the extensive subway system) will get you anywhere you need to be! Now, get ready for your head to spin as we take in three wonderful days in Paris.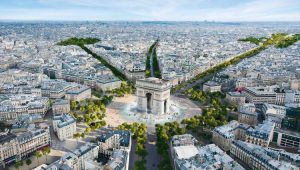 Day 1. Make your first stop the Arc de Triomphe before strolling down the chic Champs Élysées. Maybe stop for brunch, or at least a café au lait and croissant. Next, head to the beautiful Pont Alexandre for photos but don't cross the bridge, instead stay on the Right Bank, walk through the Jardin des Tuileries to the Louvre.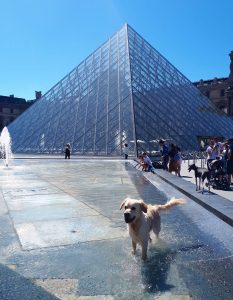 After your Louvre visit you'll board the Batobus and cruise the Seine to the Eiffel Tower. Check out the Trocadero and snap your photos before you take the elevator to the top of the Iron Lady. Find a nearby restaurant for dinner as you wait for the tower to light up at sunset.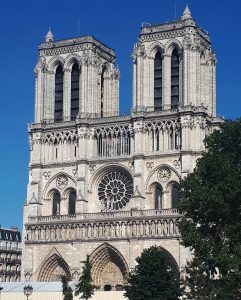 Day 2. Start the day at the Notre Dame Cathedral. Right next door is the lovely St Germain Des Pres neighborhood, a great stop for brunch or souvenir shopping before you join a dessert baking class or wine tasting class.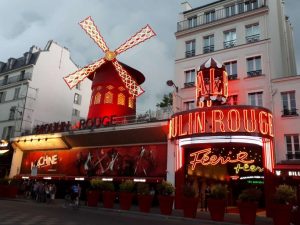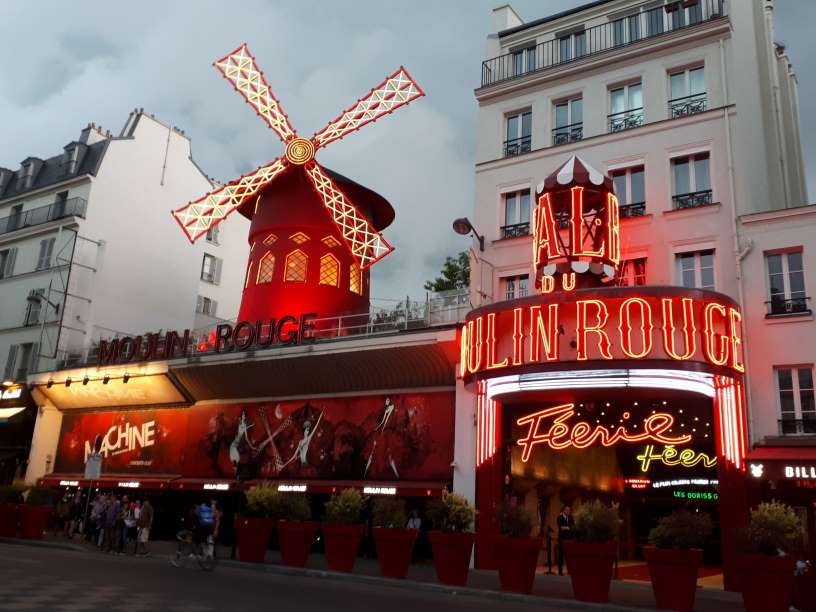 Next, you'll take the metro to The Moulin Rouge where you'll meet your guide for a free (but please leave a tip) walking tour of the Montmarte district. Visit the Sacré-Cœur Basilica and enjoy the sweeping sunset views over Paris. You may want to have dinner and a show at the Moulin Rouge tonight or enjoy the Montmarte restaurants and bars.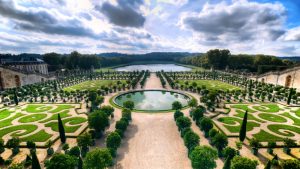 Day 3. This morning you will join a tour to Versailles. Upon return to the city you'll enjoy a little shopping at the Galleries Lafayette before your sunset dinner cruise along the Seine in the City of Lights. Head for the Champ de Mars and take a seat on the lawn to unwind and toast to the lit up Iron Lady. Forgot the wine? No worries, hawkers will bring a bottle to you so you can toast farewell to gaie Paris.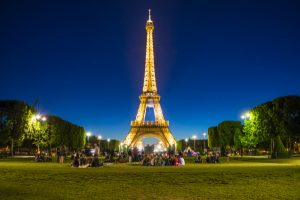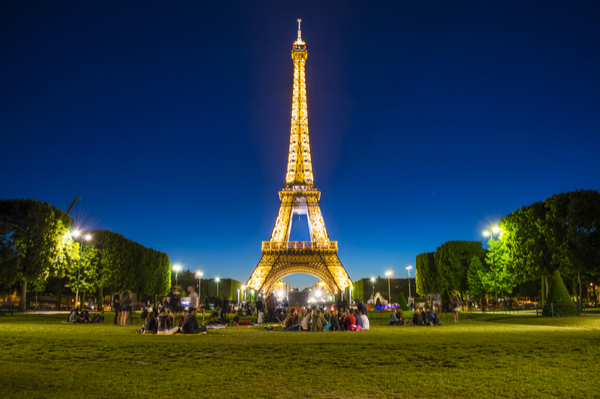 Be sure to check out our vlog The Go To Family. Connect with us on Instagram, Twitter, and Pinterest !