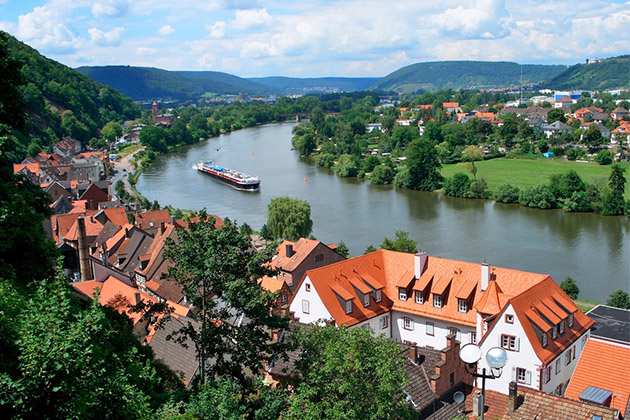 The Seine and Rhône rivers in France, Douro River in Portugal, and the Main River and Main-Danube Canal in Germany will soon be seeing Riviera River Cruise boats sailing upon them once again.
Riviera River Cruises are excited to announce that several of the ships within their fleet, named after noted and prolific writers like Lord Byron, Emily Bronte, and William Shakespeare are finally returning to offer guests spectacular views of medieval villages, castles, and other scenic shoreline treats
"After 18 months of uncertainty in the travel industry, we're excited to finally be restarting our river cruises in Portugal, France and Germany," announced a Riviera River Cruises' spokesperson. "As our ships get underway, we're committed to the health and safety of all guests and crew aboard them by requiring COVID-19 vaccinations or negative tests, as well as taking other precautions. And if a guest isn't happy by the second day of their cruise, we'll bring them home with a refund."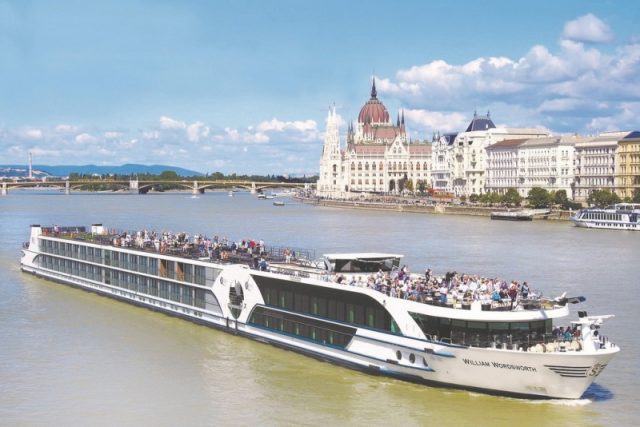 Starting on September 14, the "Rhine Cruise to Switzerland" will sail south through Germany including jaw-dropping navigation through the dramatic Rhine Gorge where the sheer valley walls tower over 400m overhead. This cruise offers guided tours of Strasbourg, Koblenz, Rüdesheim, and Speyer, as well as a drive through the famed Black Forest to Titisee, a full-day excursion to the dramatically stunning Swiss locations of Lucerne and the Bernese Oberland, and a visit to Breisach.
The next ship to set sail along the Rhine will sail the "Medieval Germany" itinerary as of September 16. Beginning in Mainz, at the scenic heart of Germany's wine lands, the cruise will take in idyllic Miltenberg, a beautifully preserved medieval village, off the tourist trail Wertheim with its ancient castle and Bavarian Wurzburg, Bamberg, and Nuremberg with its ornate Gothic church, and bustling market.
A day later on September 17 the "Douro, Porto and Salamanca River Cruise" will embark from the Roman city of Porto, the home of the ever-popular Port wine. Leaving behind the Atlantic influenced coastline for a Mediterranean land of olives, vines, and picturesque, hilltop villages. Guests will discover Iberia's most beautiful medieval towns, monasteries, and vineyards.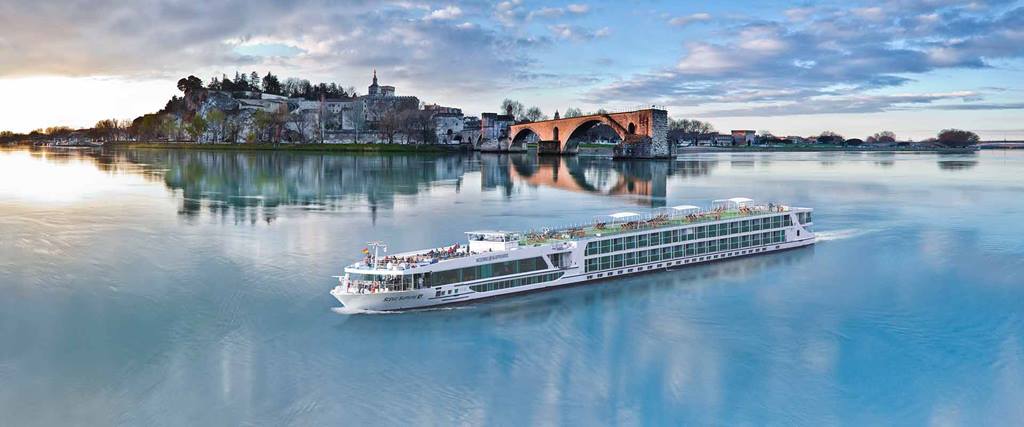 On September 27 the "Burgundy, the River Rhone & Provence" river cruise will display the beauty of the French countryside starting in Lyon, France's gastronomic capital the vessel will sail through some of France's most stunning natural beauty en route to Rhone-side villages and towns like Vienne, Tournon, Arles, and Avignon.
The final river cruise to start up again in September 2021 with Riviera River Cruises will be the "Rhine, Strasbourg & Heidelberg River Cruise" setting sail on September 28. Beginning in Cologne Germany the ship heads South to Strasbourg, France with a tour through what can only be described as an open-air museum of romantic medieval villages, cobbled streets, and Renaissance chateaux to picturesque Colmar.
More river cruises will start up again in October like the "Seine, Paris & Normandy" cruise and the "Rhine & Moselle River Cruise'
In addition to the river cruises in Europe, Riviera offers yacht cruises. Starting on September 26 Riviera is offering "Dubrovnik, Split & Jewels of the Dalmatian Coast Yacht Cruises" sailing off the staggeringly beautiful Croatian coast. Riviera is continuing to evaluate travel guidelines throughout Europe and has said they will restart additional itineraries when possible.
Be sure to check out our vlog The Go To Family. Connect with us on Instagram, Twitter, and Pinterest !