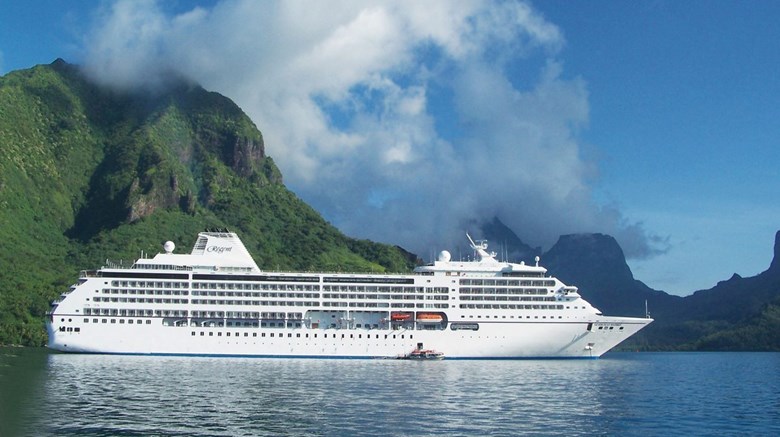 Regent Seven Seas Cruises released the fares for its upcoming 2024, 132-night round the world cruise at 8:30 am ET on Thursday.  By 11 am ET the almost $75K + per person cruise had sold out of all available berths proving that the cruising industry, specifically the luxury cruise industry is rebounding with a vengeance.
Currently, none of Regent Seven Seas' ships are sailing with passengers on board, but that hasn't stopped the self-touted World's Most Luxurious Fleet from selling their future cruises across their 5 ships…as far in advance as 2024, as is the case of the Seven Seas Mariner's World Cruise
The speed at which all 700 berths on board the Mariner's epic cruise were snapped up, and the fact that guests are interested in spending 4 months on board a ship- previously looked upon as Covid incubators-is a positive sign for the cruise industry. It is also further proof of a new post-pandemic economic reality in which the rich have plenty of disposable income to purchase big-ticket indulgences while millions of 'regular' Americans struggle to pay for rent and groceries.
Some trepidation to return to ships immediately, especially for the lengthy voyages, also became evident as interest in the 2024 cruise was much higher than for the Mariner's 120-night world cruise scheduled to sail from San Francisco on January 5, 2022, and 143-night world cruise scheduled to embark from Miami on January 7, 2023.
Well, not too much trepidation. All three world cruises are now sold out.
So, for a cool $75K, I'm getting 24 karat gold tableware (to keep post-cruise), a private butler, and a 20% share hold in the company, right? Not so much.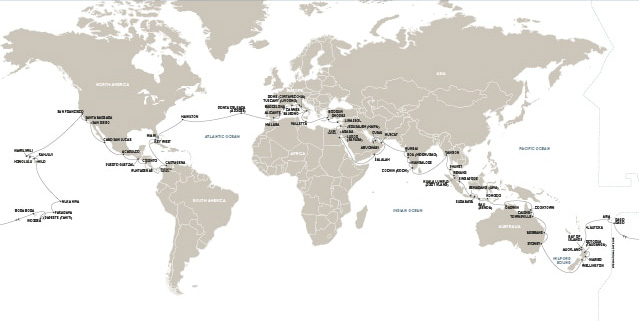 You will, however, get an amazing itinerary spanning 34,500 nautical miles across 3 oceans, including 66 ports of call. The Seven Seas Mariner will visit 31 countries on four continents and guests will have the opportunity to visit 61 UNESCO World Heritage Sites.
From Florida, through the Panama Canal, and across to Hawaii, the Mariner then travels the South Pacific including Australia and New Zealand, onto Asian ports like Indonesia, Singapore, and Myanmar (to name but a few), sailing across to India then the Middle East. After hotspots like Dubai and Egypt, it's onward to the Mediterranean than a stop in Bermuda before returning to Miami.
Have we whet your appetite yet? Thought so.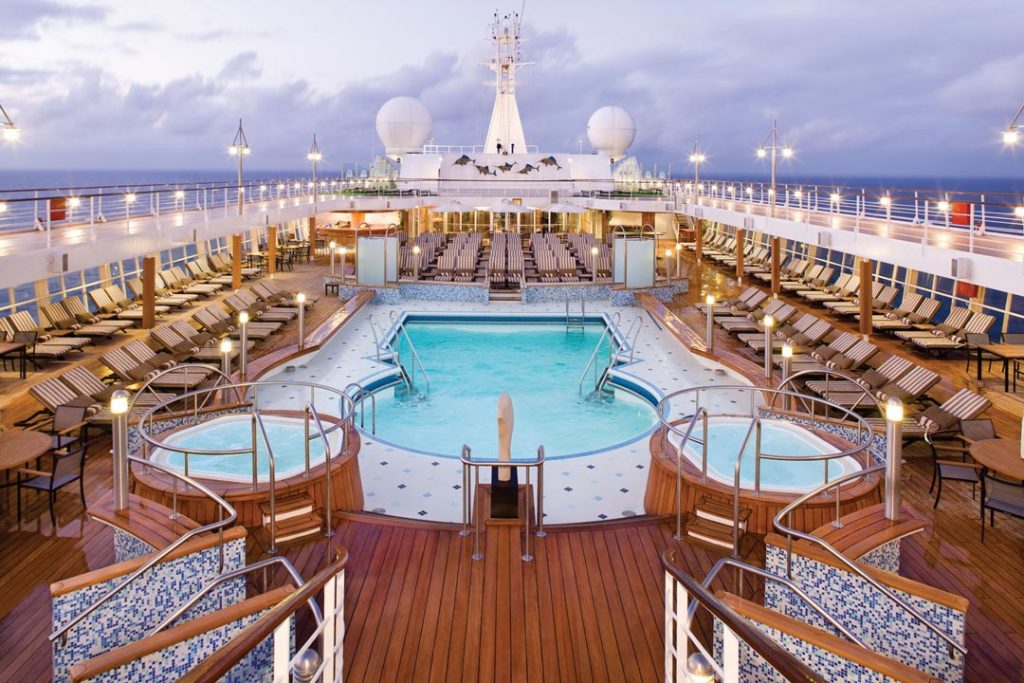 However, it's not only the ports of call that have put Regent Seven Seas on the luxury cruising map.
Regent Seven Seas Cruises is truly an all-inclusive line, starting with flights to your ship, traveling in business, or first class. A night in a hotel pre-cruise is also included, and even some 2-3 day land exploration programs could be included in the cruise price, along with transfers to the ship.
On board Regent Seven Seas, all shore excursions are free and unlimited. On the Mariner's global cruise alone the cruise line offers some 442 free shore excursions for guests to enjoy. Drinks, gratuities, laundry service, all dining, and wi-fi, along with world-class entertainment are also included in the $73,499 price tag…but where's my butler?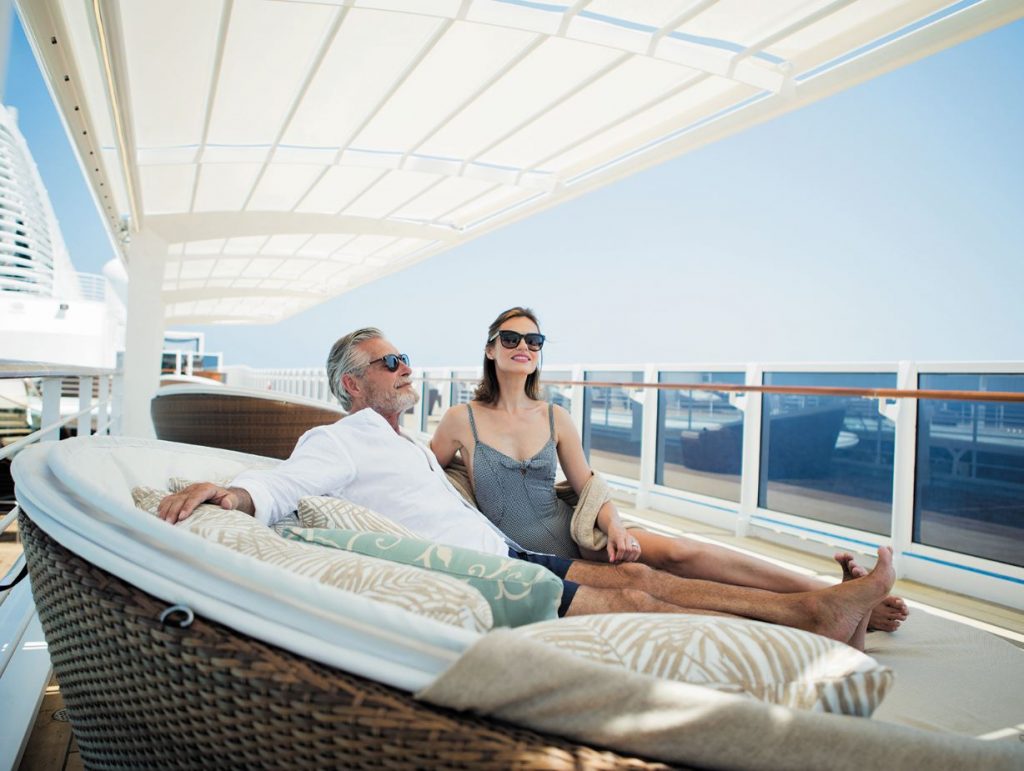 Welp, you're not going to get one at that price.
"Remarkably, we've found that interest hasn't just come from our past guests," said Regent Seven Seas Cruises' president and CEO, Jason Montague of the record cruise sellout. "We have seen a strong increase in first-time travelers." He then added that many of Regent's first-time cruisers "were keen to book the higher end of our suites."
Because apparently, the (nearly) $75K per guest cabins are for peasants.
Yes, $75K is the bargain-basement price, getting you the lowest grade of cabin, which is still a deluxe veranda suite. The 253 sq ft deluxe veranda suites are reminiscent of a boutique hotel with luxury bedding and a seating area to look out through the floor-to-ceiling windows and out to the 48 sq ft private balcony and beyond.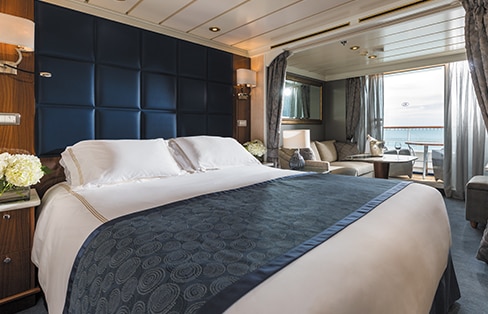 Perhaps you'd rather spend time in your full-sized marble bathtub? That's your prerogative, but you'll still have to ask your travel companion to bring your (complimentary) robe and slippers because if it is a butler you want, you'll need to upgrade to at least the Penthouse Suite C or above.
The 377 sq ft penthouse suite offers a European king-sized bed in your separate bedroom with walk-in wardrobe, full marble bathroom, large sitting area, and private 75 sq ft balcony where your butler can tend to your every need.
But seeing as we are going for decadence, why not book the top-of-the-line Master Suite?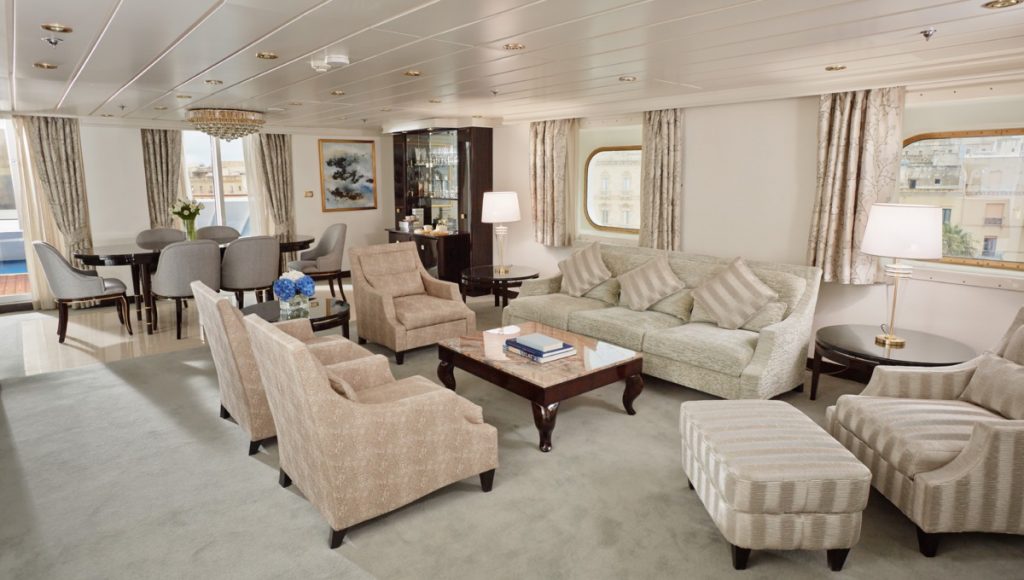 Described as Park Avenue chic, this 5 pax, 1205 sq ft spectacular Master Suite is luxury at its best. Boasting furnishings like rosewood furniture and a crystal chandelier above the six-seater dining table, it has two bedrooms, two-and-a-half baths, a large living room, and two private balconies measuring almost 800sq feet. And yes, you will get your personal butler at the ready to fulfill whatever requests you may have.
Don't expect all this for the measly $73,499 we've been talking about. The Master Suite onboard the Mariner's world cruise was snapped up for a whopping $193K per person.
If $193K, or even $75K is a wee bit out of your budget, it doesn't mean you won't be able to sail with Regent Seven Seas. The line will be offering shorter cruises also when operations resume in 2021.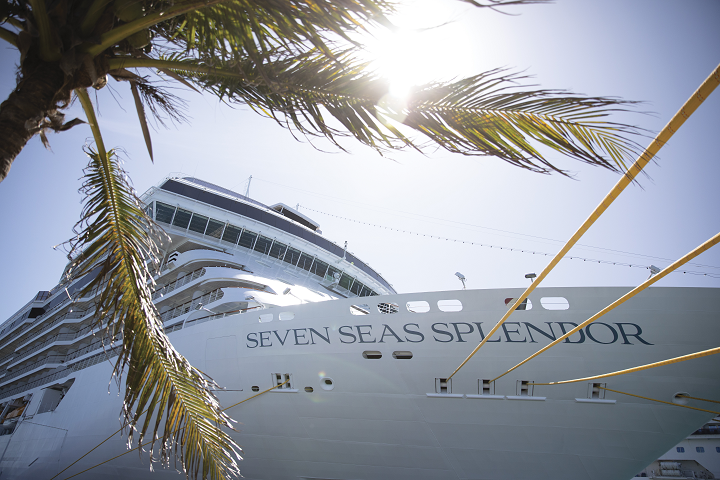 The Seven Seas Splendor will begin sailing on September 11 on 11-night cruises around the UK with cabins starting at $14675 per person. The Seven Seas Explorer will resume sailing on a seven-night Mediterranean cruise from Venice to Rome on October 16 with cabins starting at $8387 per person.
Seven Seas Mariner will make its grand return with an 18-night cruise on December 18 with an itinerary beginning from Miami, traversing the Panama Canal, and ending in San Francisco. Unfortunately, this cruise is also sold out but if someone cancels, you may be able to pick up a lowest-end suite for $10365 per person.
Seven Seas Navigator won't be returning to sea until January 6, 2022, on 7-night Caribbean cruises with prices starting at a mere $4075 per person, and as of February 15, the Seven Seas Voyager will mark the entire fleet's roll out when it embarks on a 12-night cruise to the Canary Islands, Morocco and Spain will prices starting from $10682 per person.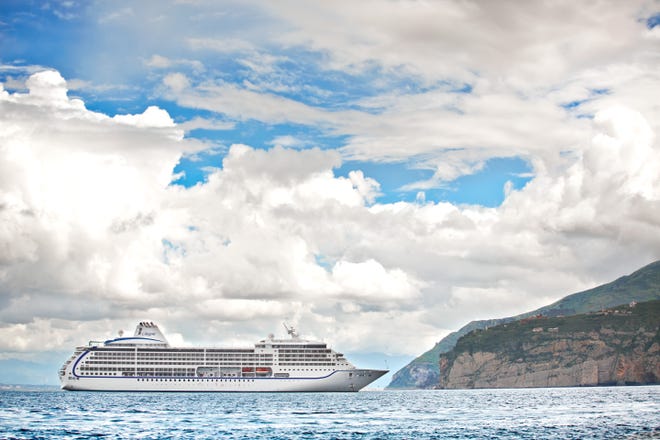 You enjoy your Regent Seven Seas luxury cruise. I'll wave to you from my porthole on my three-night Bahamian cruise from Fort Lauderdale. Ah, who am I kidding, I'll be in an inside cabin.
Be sure to check out our vlog The Go To Family. Connect with us on Instagram, Twitter, and Pinterest !